On The Way To The Last Chemotherapy Treatment, Man Wins $200,000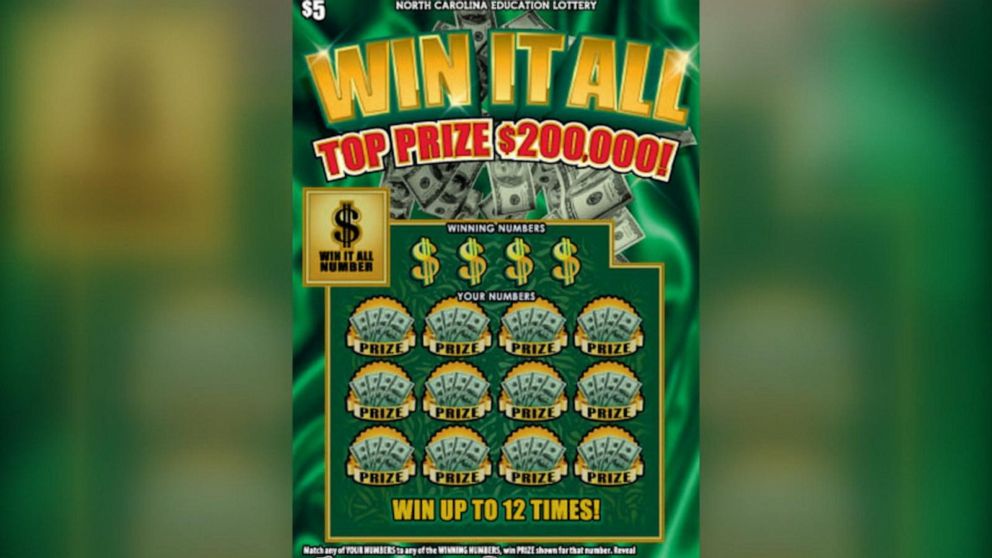 Most people understand that life is full of its ups and downs. There are times of happiness and there are times of sadness. Sometimes, life throws all of these feelings at someone at the same time. Perhaps nobody knows this better than a retired transportation worker from the state of North Carolina. This gentleman had been diagnosed with colon cancer. He had faithfully gone to all of his doctors' appointments and was on his way to his last chemotherapy treatment. After this, his cancer would be followed closely to ensure it was totally eradicated; however, along the way, he stopped by a local convenience store. There, he paid one dollar for a scratch-off and realize he had won five dollars. Then, he decided to purchase two more tickets in an effort to double-down on his five-dollar winnings. As he scratched the second ticket, he could see a bunch of trailing zeros appear. He didn't believe it at first; however, the ticket was reading $200,000. The gentleman thought that there was no way he had won that kind of money. The store clerk did verify his winnings. He was instructed to proceed to the headquarters of the lottery system to claim his winnings.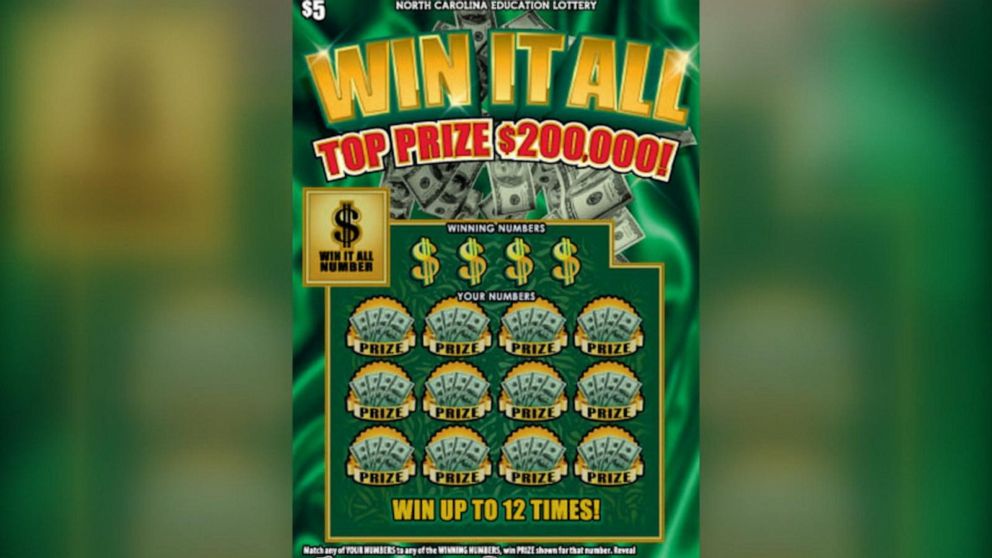 The gentleman says that this only served to make a great day even better. He was already excited. After all, he had been being treated for cancer for a while and was excited that he was finally nearly done with his course of treatment. At the same time, winning this kind of money only made his day even better. He decided that his must have been his lucky day. He completed his cancer treatment and then proceeded to the headquarters of the local lottery system to verify and claim his winnings. Of course, he isn't going to take home every penny of that $200,000.
The gentleman stated that after the state and federal taxes on the winnings, he will still take home more than $140,000. Not a bad payday for an individual who just spent a couple bucks on some scratch-off tickets. He says that he is going to use the money to cover his medical expenses and add to his savings account in case of other emergencies. He does concede that he has good insurance that is going to cover most of the expenses related to his cancer treatment. At the same time, no insurance is perfect. He still has a deductible to pay and many policies have coinsurance as well. For someone who has spent his life working for the local Department of Transportation, these costs can be difficult to bear. The lottery winnings are certainly going to help him out. He is happy to have experienced such fantastic luck on a big day.
According to information from the lottery for North Carolina Education, this system has raised more than $700 million for the local system. Life has a strange way of helping people and this gentleman is the perfect example. He concedes that, had he not been diagnosed with cancer, he probably wouldn't have purchased that lottery ticket. Even though he has been struggling with colon cancer, he decided to take a chance. In a sense, this might have been life rewarding him for sticking it out during a difficult time. He says that this is a chance to learn a valuable life lesson. Even when times appear dark, it is important to remain optimistic. People never know when their luck is going to turn around. For this gentleman, this is exactly what happened.
The Remarkable Story Of Felix The Black Lab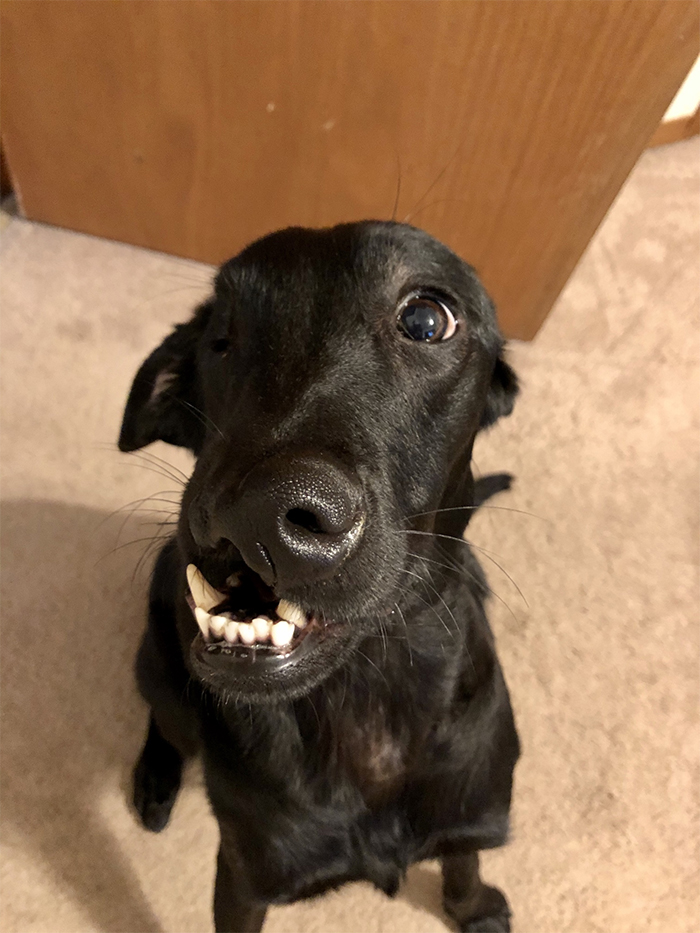 This is the remarkable story of Felix the Black Lab. Felix has had to overcome a lot of obstacles throughout his life. Felix was born with a cleft lip and cleft palate. Cleft lip and cleft palate are openings in the upper lip and the roof of the mouth. These openings can develop during infancy when the facial structures don't completely develop. While cleft lip and cleft palate are often seen as birth defects, they can be inherited through genetics. Felix's owner believes that the dog developed the defects due to his mother having a poor diet or possibly inhaling chemicals.
In addition to being born with a cleft lip and cleft palate, Felix has also struggled with other health problems throughout his life. However, despite all of his struggles, Felix continues to have a great personality: always laughing and smiling.
Felix was adopted when he was just a few days old. The owner said that Felix was close to dying because his cleft lip and cleft palate left him unable to receive nutrients from his mother. Felix had pneumonia and the veterinarian declared that he only had a few more hours to live. As Felix started to grow, he had colon issues that caused digestive problems. He also has only one functioning eye and his jaws aren't aligned properly. Because Felix's teeth were not aligned properly, he was only able to eat canned food.
In spite of all of these issues, Felix continued to fight. His owner fed him through a tube for a few weeks until he recovered from his pneumonia symptoms. Felix's condition left him unable to chew dog food and lap water out of a bowl. He also had problems swallowing his food at times. Through it all, Felix remained energetic.
However, Felix's owner wanted to try to give him a better quality of living, so he had surgery to correct his clefts. The surgery was a success. The surgeon was able to repair the roof of Felix's mouth and rebuild his palate. The surgeon completed the procedure using Felix's own tissues. The surgery also caused Felix's skull to shift. In order to help transition to his new life post-surgery, Felix also takes some medications. In the aftermath of the surgery, Felix also had to eat through a feeding tube in his neck. It has been a huge adjustment period.
Thanks to the successful surgery, Felix has been able to enjoy many new experiences. He was able to go swimming for the first time. He's also able to eat and drink regularly like normal dogs. Felix enjoys spending time with his brothers and sisters, including an Australian cattle dog and a terrier. He enjoys playing with stuffed animals. Felix is a great example that you can overcome challenges if you maintain a positive outlook. To follow Felix's journey, go to his Imgur account.