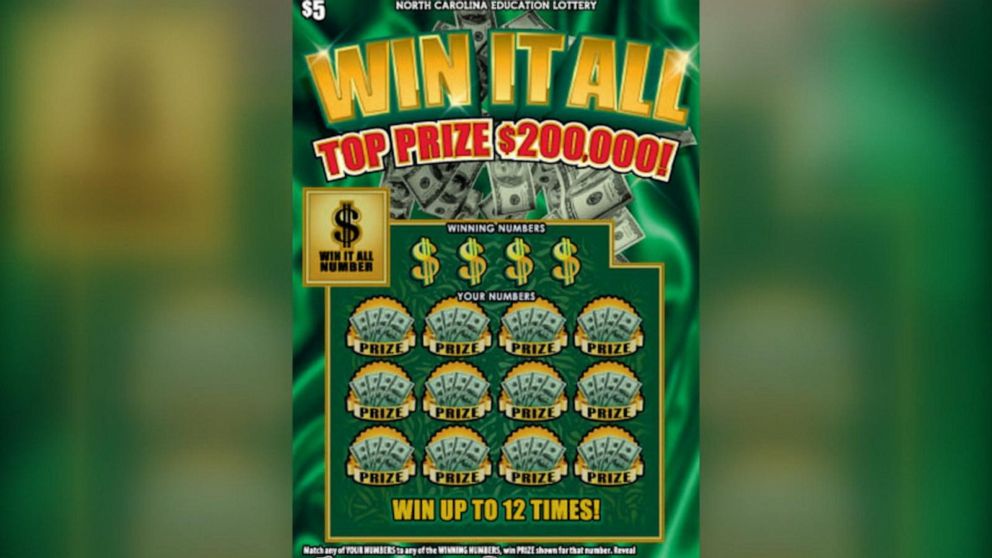 On The Way To The Last Chemotherapy Treatment, Man Wins $200,000
Most people understand that life is full of its ups and downs. There are times of happiness and there are times of sadness. Sometimes, life throws all of these feelings at someone at the same time. Perhaps nobody knows this better than a retired transportation worker from the state of North Carolina. This gentleman had been diagnosed with colon cancer. He had faithfully gone to all of his doctors' appointments and was on his way to his last chemotherapy treatment. After this, his cancer would be followed closely to ensure it was totally eradicated; however, along the way, he stopped by a local convenience store. There, he paid one dollar for a scratch-off and realize he had won five dollars. Then, he decided to purchase two more tickets in an effort to double-down on his five-dollar winnings. As he scratched the second ticket, he could see a bunch of trailing zeros appear. He didn't believe it at first; however, the ticket was reading $200,000. The gentleman thought that there was no way he had won that kind of money. The store clerk did verify his winnings. He was instructed to proceed to the headquarters of the lottery system to claim his winnings.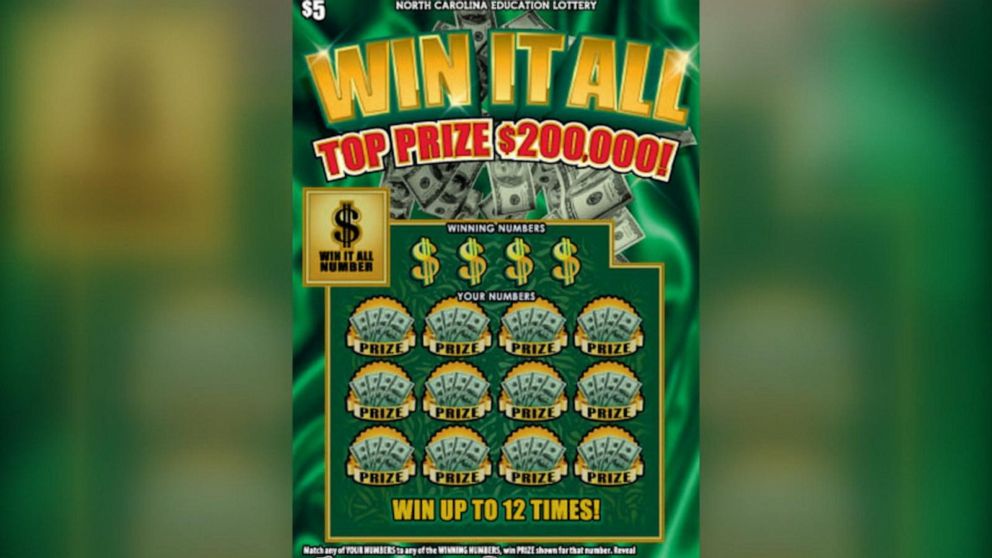 The gentleman says that this only served to make a great day even better. He was already excited. After all, he had been being treated for cancer for a while and was excited that he was finally nearly done with his course of treatment. At the same time, winning this kind of money only made his day even better. He decided that his must have been his lucky day. He completed his cancer treatment and then proceeded to the headquarters of the local lottery system to verify and claim his winnings. Of course, he isn't going to take home every penny of that $200,000.
The gentleman stated that after the state and federal taxes on the winnings, he will still take home more than $140,000. Not a bad payday for an individual who just spent a couple bucks on some scratch-off tickets. He says that he is going to use the money to cover his medical expenses and add to his savings account in case of other emergencies. He does concede that he has good insurance that is going to cover most of the expenses related to his cancer treatment. At the same time, no insurance is perfect. He still has a deductible to pay and many policies have coinsurance as well. For someone who has spent his life working for the local Department of Transportation, these costs can be difficult to bear. The lottery winnings are certainly going to help him out. He is happy to have experienced such fantastic luck on a big day.
According to information from the lottery for North Carolina Education, this system has raised more than $700 million for the local system. Life has a strange way of helping people and this gentleman is the perfect example. He concedes that, had he not been diagnosed with cancer, he probably wouldn't have purchased that lottery ticket. Even though he has been struggling with colon cancer, he decided to take a chance. In a sense, this might have been life rewarding him for sticking it out during a difficult time. He says that this is a chance to learn a valuable life lesson. Even when times appear dark, it is important to remain optimistic. People never know when their luck is going to turn around. For this gentleman, this is exactly what happened.
Newly Discovered Flower Blooms Atop One of the World's RAREST Trees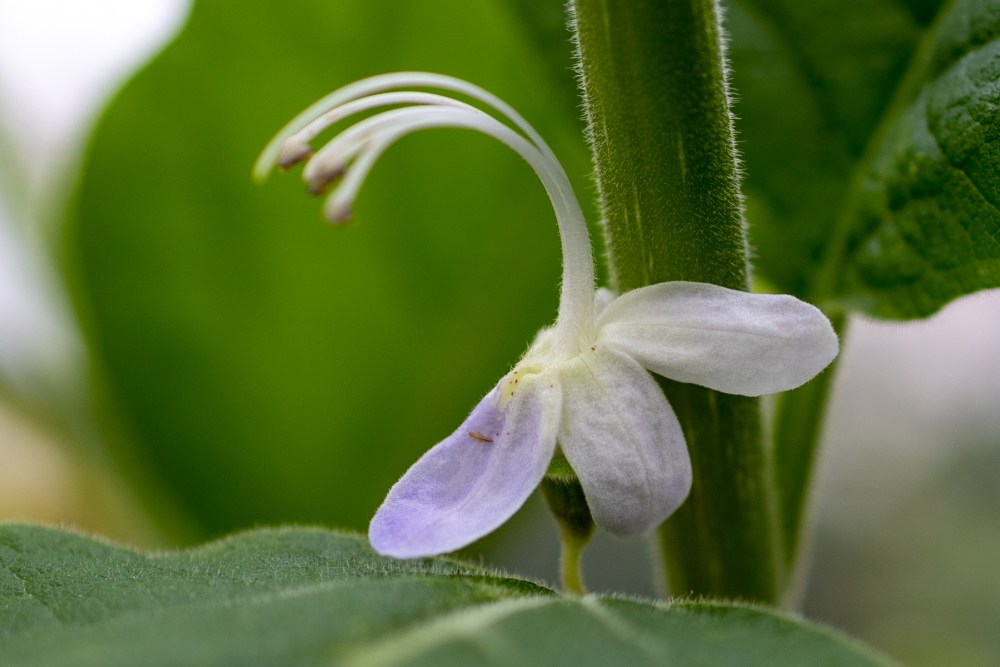 The Missouri Botanical Garden in St. Louis is known by locals for the intense work performed by the experts inside. When a small purple-and-white flower began to grow within their greenhouse, the team of experts at the Missouri Botanical Garden were confused. From their perspective, they were seeing something brand new – a completely fresh discovery.
Discovery on May 3rd
Justin Lee is a senior horticulturist at the Missouri Botanical Garden, and he was performing regular work on a Karomia Gigas sapling in the greenhouse when he first stumbled upon the rare purple-and-white flower. The Karomia Gigas is a tree from Africa with close relations to the mint plant. An endangered tree species in Africa, Justin was confused by the flower that had grown nearly an inch in length atop the tree.
Lee says of his discovery, "It's a bit odd for a mint flower. It seems flipped inside out."
The flower measured an inch in length with a strong halo of purple petals, sloping gently downward toward white stamens bearing pollen. According to Lee, the mint family likes to put out tube-styled flowers in an attempt to attract bees, butterflies, and moths. Lee also suggests that the tree can self-pollinate if necessary.
As the discovery made headlines around the city, the researchers at Missouri's Botanical Garden are preparing for more blooms in the future. Research has suggested that more Karomia Gigas flowers will grow at the greenhouse and it is then that their scientific research will really begin. Lee and his team are focused on successfully cultivating cross-pollination, thus improving the survivability of the plant in the world. At the time of this writing, only about two dozen of the Karomia Gigas trees can be found in the wilds throughout Tanzania.
The Wilds of Tanzania
At the time of this writing, the Karomia Gigas is considered so rare as to not even have a local Tanzanian nickname, nor is there an English one. What little is broadly known about the Karomia is that it can grow in straight stretches for up to 80 feet, limiting branch exposure until nearly halfway to its final height. As a result of its odd, stick-like growth, finding these unseen flower blooms has been harder than you might anticipate!
Roy Gereau is a program director for Tanzania at the Missouri Botanical Garden. Surprised but not shocked by the flower, Gereau was quick to admit that the bloom was new. Gereau said of the rare flower, "There certainly is no record of the flowers in scientific literature."
More important than discovering the flower, researchers in Missouri believe that they can maintain the health of the newly bloomed petals to prevent them from disappearing. Andrew Wyatt is the VP of Horticulture at the Missouri Botanical Garden, and he said, "We can make sure the species doesn't go extinct."
It has been a challenge to grow the plant in Missouri, as has been repeated by researchers at the facility. Seeds had been collected in 2018 from a series of Tanzanian field expeditions. These seeds were shipped to St. Louis where only around 100 were thought to be viable. To make things even more difficult, it was a task to match Tanzanian growing conditions within greenhouses in Missouri.
Despite the challenges that they had to face, it looks like the Karomia is finding solid footing within St. Louis. With some momentum and optimism on their side, what's next?
Andrew Wyatt said of the rare blooming flower and of his own future, "We were debating whether it would even flower in our careers."