On The Way To The Last Chemotherapy Treatment, Man Wins $200,000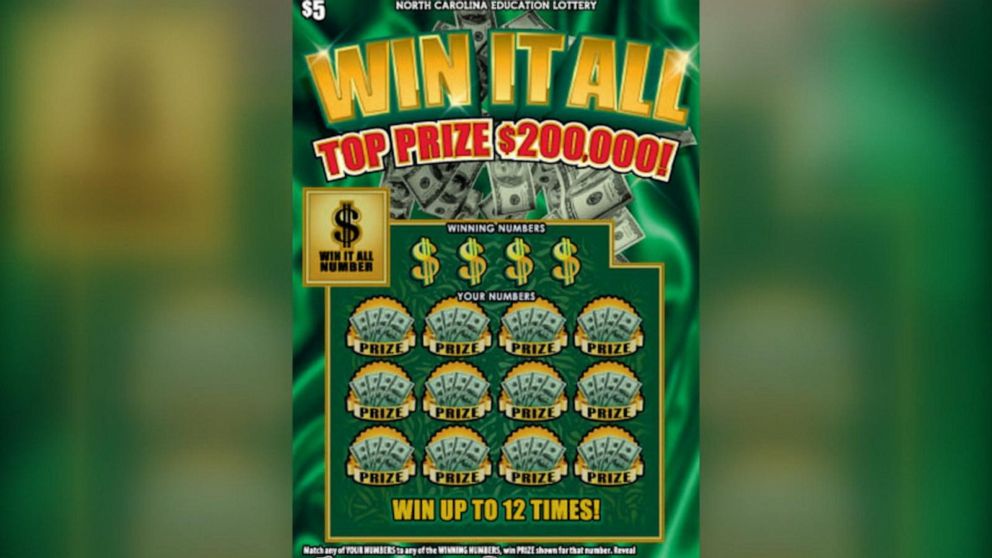 Most people understand that life is full of its ups and downs. There are times of happiness and there are times of sadness. Sometimes, life throws all of these feelings at someone at the same time. Perhaps nobody knows this better than a retired transportation worker from the state of North Carolina. This gentleman had been diagnosed with colon cancer. He had faithfully gone to all of his doctors' appointments and was on his way to his last chemotherapy treatment. After this, his cancer would be followed closely to ensure it was totally eradicated; however, along the way, he stopped by a local convenience store. There, he paid one dollar for a scratch-off and realize he had won five dollars. Then, he decided to purchase two more tickets in an effort to double-down on his five-dollar winnings. As he scratched the second ticket, he could see a bunch of trailing zeros appear. He didn't believe it at first; however, the ticket was reading $200,000. The gentleman thought that there was no way he had won that kind of money. The store clerk did verify his winnings. He was instructed to proceed to the headquarters of the lottery system to claim his winnings.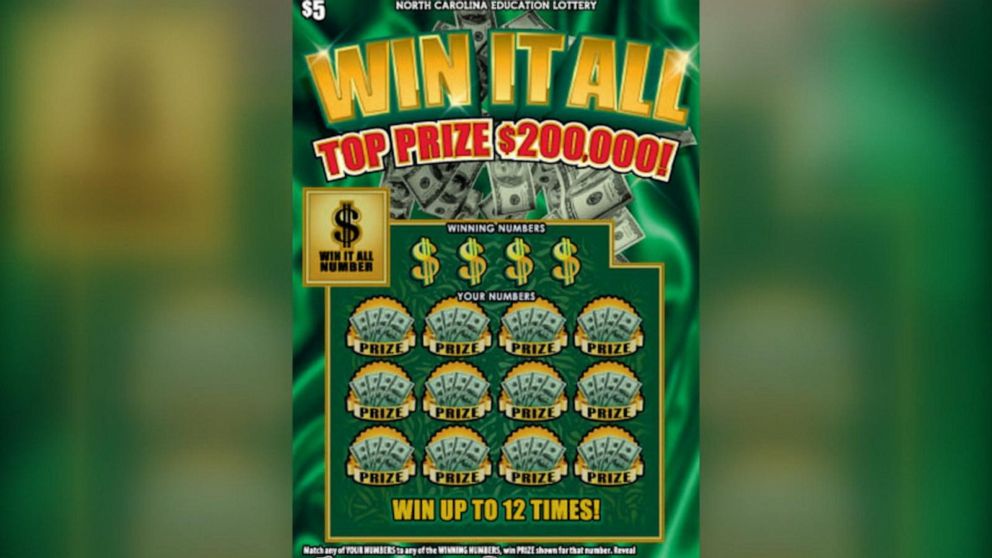 The gentleman says that this only served to make a great day even better. He was already excited. After all, he had been being treated for cancer for a while and was excited that he was finally nearly done with his course of treatment. At the same time, winning this kind of money only made his day even better. He decided that his must have been his lucky day. He completed his cancer treatment and then proceeded to the headquarters of the local lottery system to verify and claim his winnings. Of course, he isn't going to take home every penny of that $200,000.
The gentleman stated that after the state and federal taxes on the winnings, he will still take home more than $140,000. Not a bad payday for an individual who just spent a couple bucks on some scratch-off tickets. He says that he is going to use the money to cover his medical expenses and add to his savings account in case of other emergencies. He does concede that he has good insurance that is going to cover most of the expenses related to his cancer treatment. At the same time, no insurance is perfect. He still has a deductible to pay and many policies have coinsurance as well. For someone who has spent his life working for the local Department of Transportation, these costs can be difficult to bear. The lottery winnings are certainly going to help him out. He is happy to have experienced such fantastic luck on a big day.
According to information from the lottery for North Carolina Education, this system has raised more than $700 million for the local system. Life has a strange way of helping people and this gentleman is the perfect example. He concedes that, had he not been diagnosed with cancer, he probably wouldn't have purchased that lottery ticket. Even though he has been struggling with colon cancer, he decided to take a chance. In a sense, this might have been life rewarding him for sticking it out during a difficult time. He says that this is a chance to learn a valuable life lesson. Even when times appear dark, it is important to remain optimistic. People never know when their luck is going to turn around. For this gentleman, this is exactly what happened.
A teenager shocked to find a giant tarantula on the kitchen cabinet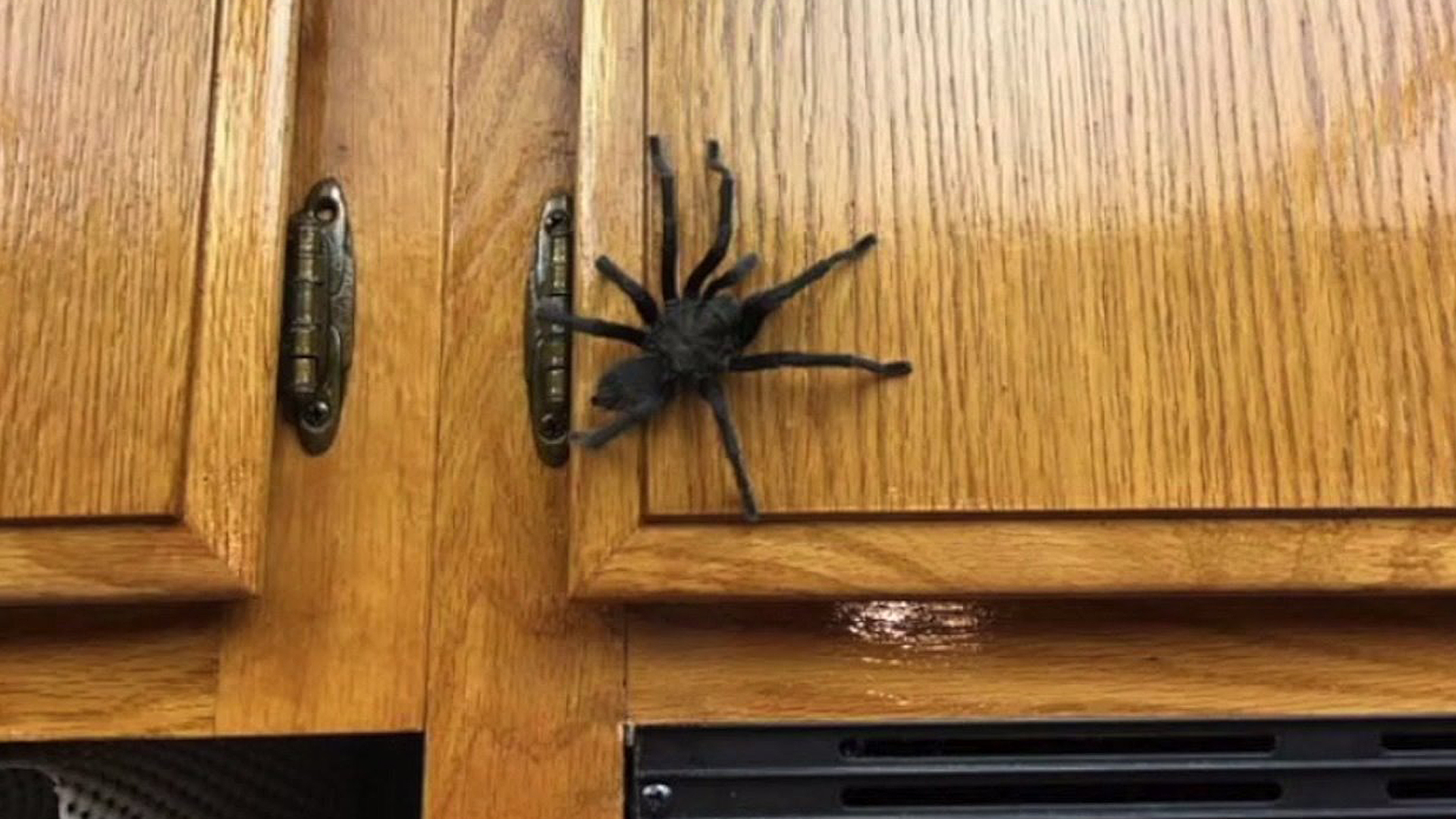 A 19-year-old Hannah Dafferner was looking for a late-night snack in her kitchen when she saw a small creepy-looking figure on the kitchen cabinet. Hannah was frozen in shock. It was black colored and looked like some type of giant spider. It was near the handle of the cupboard and wasn't moving much. At first, Hannah thought it was one of her younger sister's toys or Halloween decorations. Then to her astonishment, it moved enough for Hannah to know it was not a toy. Hannah screamed as loud as she could. Her dad came rushing downstairs to a lot of screaming going on. What Hannah had seen on the kitchen cabinet was a huge tarantula. It was at least 4 inches in size and had eight legs. It would have scared most people. If the dad had not rushed downstairs, Hannah was about to call 911 for help.
The dad tried to say calm during the commotion. He grabbed an empty pitcher to try to catch the tarantula. He put the pitcher on the cupboard and waited for the tarantula to move in to. He made sure to be gentle and hurt the tarantula. The tarantula was very cooperative. He was probably more of the people. By this time the entire family was in the kitchen area. Once the tarantula was in the pitcher, everyone wanted to have a look at the amazing creature.
Tarantulas are hairy versions of a spider family. Typically, they are harmless to humans but their appearance seems to make a lot of people scared of them. On very rare occasions, they can bite humans and it can be painful. Their venom is very mild, usually less than a typical bee's. Some people suffer from a phobia of spiders or tarantula. This phobia is called arachnophobia.
The family posted photos of the tarantula on social media in an attempt to check if anyone in the neighborhood had lost a tarantula. They got a lot of comments and reactions. The next day, they got a message saying "Can we have it?" The family was more than happy to hand it over. The tarantula now belongs to a 9-year-old girl how is ecstatic to have it. The family feels glad that the episode is over but are a bit concerned about how the tarantula was allowed to intrude into their home.
Tarantulas are mostly found in tropical, subtropical or arid regions. Most people don't know this, but tarantulas are burrowers and mostly look to live underground. They are also nocturnal creatures and only venture out during night time unless it is mating season. They try to conserve as much energy as possible and only move when needed to. Insects are their main prey but occasionally they go for larger targets such as frogs or mice.
The family that found the tarantula believe it came inside from their backyard. It came into the house through the back door. They find it quite unbelievable that the tarantula was able to cover so much distance. The family was also shocked that their dogs were not able to stop the intruder. The house is located in San Diego, California. This region is known to have tarantulas and is often located inside the homes. This particular tarantula was a male spider. Male spiders require 7-10 years to mature before they can venture out their burrows and look for females. They only live a few months once they reach maturity. Females have a much longer life span and tend to live up to 25 years.