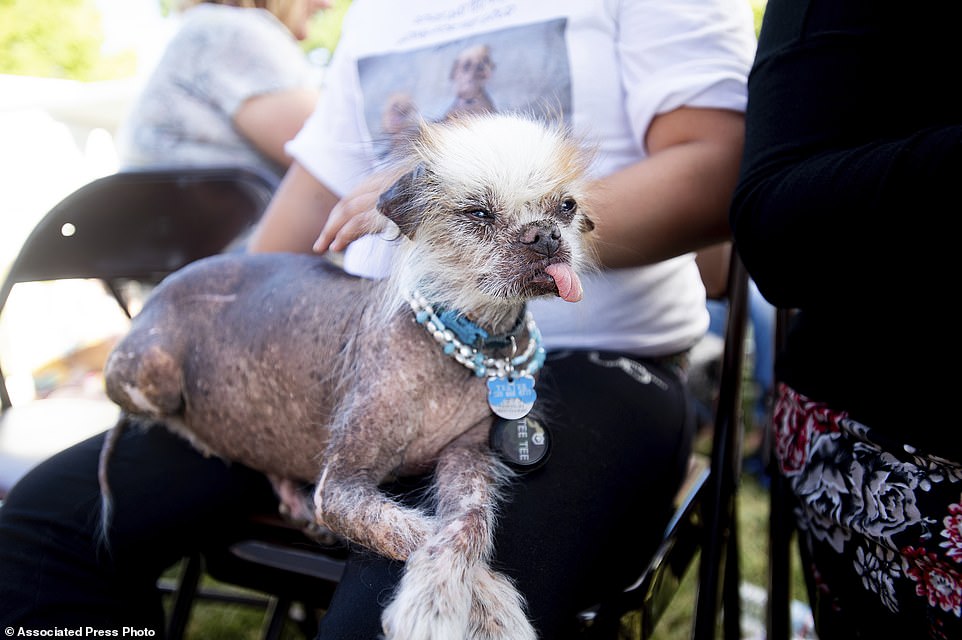 No one wants to adopt ugly but charming Canadian dog Icy
Looks can be deceiving. Icy is an ugly dog that is currently residing at a canine shelter in Canada. Despite the fact that Icy is not much to look at, this dog is renowned for his excellent disposition. Unfortunately, none of the visitors to Icy's shelter have recognized the beauty behind the dog's somewhat off-putting appearance.
Icy is a Cairn Terrier mix who has now reached five years of age. This great canine companion is currently residing at the Lincoln Humane Society that is found on St. Catharines in Ontario. To date, no one has applied to adopt this unforgettably sweet dog.
Unfortunately, Icy has been through a lot during his relatively short five-year lifespan. In fact, Icy was taken in by the Lincoln Humane Society as the result of an investigation into animal cruelty. The investigation that brought Icy to the humane society is actually still ongoing.
Icy is a dog that exhibits charmingly fluffy fur and an endearingly freandly personality. This dog has been at the Lincoln Humane Society in Ontario since late June. Hopefully, someone will come to claim Icy soon and offer a great home to this dog with a fantastic personality and the strength to surmount some pretty tough life challenges.
All those at the shelter can attest to how sweet Icy's personality is and how cheery it can be to have this unforgettable canine friend around. The Lincoln Humane Society announced the presence of Icy on its Facebook page. The humane society describes Icy as being a "sponge for love". There is nothing that pleases Icy more than a thoroguh belly rub followed by a relaxation session in the lap of a devoted human companion.
Icy also likes to exercise. This dog is enthusiastic when it comes to action-packed rounds of fetch. Icy opens up to people and becomes playful once he gets to know new pals. This dog is anticipating an invite from a family in Canada who is willing to offer a loving home. Those who adopt Icy will quickly be charmed by Icy's unusual appearance thanks to his charming personality.
Hopefully, the right applicant will come forward soon to offer Icy the home he deserves. If your household is lacking furry companionship, it's time to take action. Icy is a medium-sized terrier who needs help overcoming some rough life experiences. If you visit the Lincoln Humane Society, you'll quickly become attached to this one-of-a-kind friend who will eagerly welcome you home at the end of the day.
Those who are interested in adopting Icy should stop by the humane society on St. Catharines to meet Icy in person. Icy may be a little ugly and take some time to get used to you, but that doesn't mean that this spunky canine won't make the perfect companion for your household. Due to his difficult past, Icy requires some special care and has a few medical issues that need to be treated.
Father in Bumblebee costume escorts his kid back to school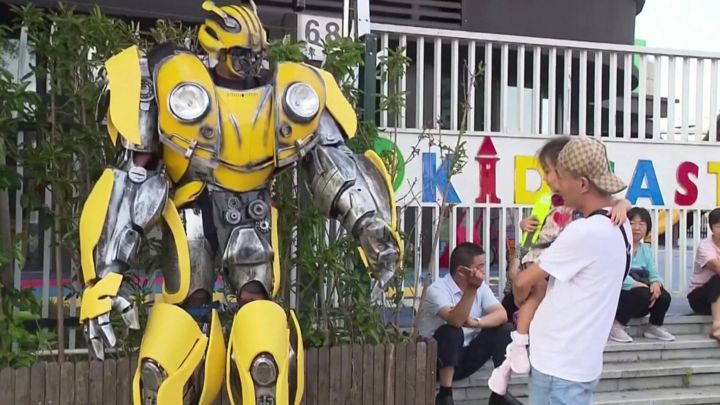 Bumblebee from the American sci-fi movie series Transformers never had a kid, but if he did, he'd have definitely escorted him to school.
A father in Shanghai, China has gone above and beyond to encourage his kid to go back to school after staying at home for months due to the Covid-19 pandemic. There's no way any child is refusing to walk with Bumblebee into school, and this man had that in mind when building his Autobot suit.
Just like the rest of the world, China had been on lockdown, and for months, kids had to stay away from school to prevent infection and spread of the deadly virus. However, some normalcy is being restored in some parts of the region, and schools now have the green light to open and allow children continue with their education.
The Bumblebee suit wasn't only for his kid, though. He built it to serve as some amusement and surprise to other kids at school- and that he did.
"I also want to bring happiness to other children. I didn't only wear it for my own child. All of them were preschoolers," he said in the video.
His suit looks like the real thing. The only things missing were metal, alien technology, and missiles- not much, right? Standing about 2.3-metre tall, the suit was built using soft materials to prevent touchy and curious children from getting injured- and he was right to have done that because he was rushed and hugged by children upon arrival at the school.
The excitement of the kids at the sight of Bumblebee could light up astronomical units of outer space, as the intergalactic warrior once again put smiles on the faces of humans. Kudos to this amazing dad for his efforts to make kids happy to resume back to school- he'd probably do it every day if he could.
The home-made suit seems to be inspired by the 2017 movie Bumblebee.