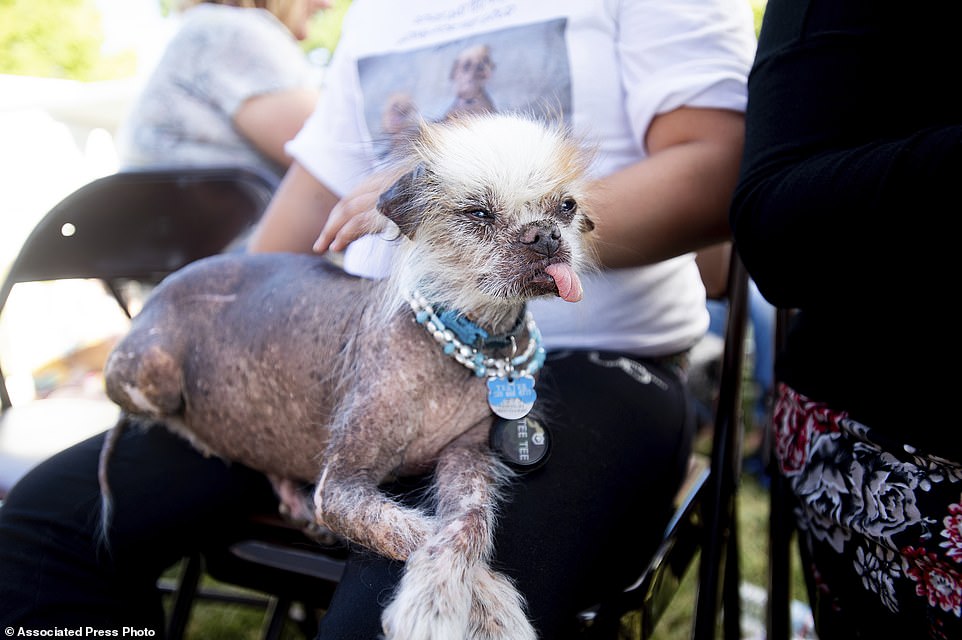 No one wants to adopt ugly but charming Canadian dog Icy
Looks can be deceiving. Icy is an ugly dog that is currently residing at a canine shelter in Canada. Despite the fact that Icy is not much to look at, this dog is renowned for his excellent disposition. Unfortunately, none of the visitors to Icy's shelter have recognized the beauty behind the dog's somewhat off-putting appearance.
Icy is a Cairn Terrier mix who has now reached five years of age. This great canine companion is currently residing at the Lincoln Humane Society that is found on St. Catharines in Ontario. To date, no one has applied to adopt this unforgettably sweet dog.
Unfortunately, Icy has been through a lot during his relatively short five-year lifespan. In fact, Icy was taken in by the Lincoln Humane Society as the result of an investigation into animal cruelty. The investigation that brought Icy to the humane society is actually still ongoing.
Icy is a dog that exhibits charmingly fluffy fur and an endearingly freandly personality. This dog has been at the Lincoln Humane Society in Ontario since late June. Hopefully, someone will come to claim Icy soon and offer a great home to this dog with a fantastic personality and the strength to surmount some pretty tough life challenges.
All those at the shelter can attest to how sweet Icy's personality is and how cheery it can be to have this unforgettable canine friend around. The Lincoln Humane Society announced the presence of Icy on its Facebook page. The humane society describes Icy as being a "sponge for love". There is nothing that pleases Icy more than a thoroguh belly rub followed by a relaxation session in the lap of a devoted human companion.
Icy also likes to exercise. This dog is enthusiastic when it comes to action-packed rounds of fetch. Icy opens up to people and becomes playful once he gets to know new pals. This dog is anticipating an invite from a family in Canada who is willing to offer a loving home. Those who adopt Icy will quickly be charmed by Icy's unusual appearance thanks to his charming personality.
Hopefully, the right applicant will come forward soon to offer Icy the home he deserves. If your household is lacking furry companionship, it's time to take action. Icy is a medium-sized terrier who needs help overcoming some rough life experiences. If you visit the Lincoln Humane Society, you'll quickly become attached to this one-of-a-kind friend who will eagerly welcome you home at the end of the day.
Those who are interested in adopting Icy should stop by the humane society on St. Catharines to meet Icy in person. Icy may be a little ugly and take some time to get used to you, but that doesn't mean that this spunky canine won't make the perfect companion for your household. Due to his difficult past, Icy requires some special care and has a few medical issues that need to be treated.
A Police Dog Saves a Lost Mother and Baby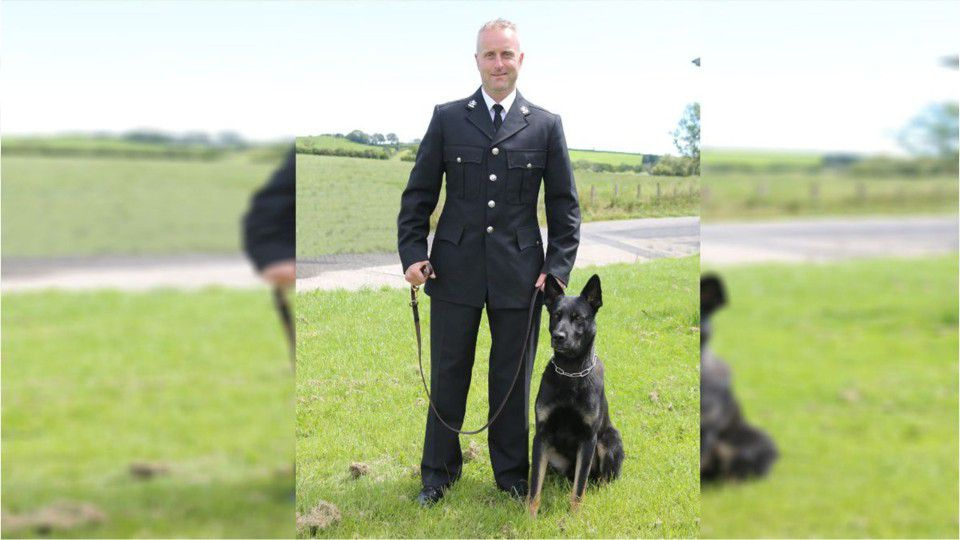 The police have been using dogs to help them for a long time. Max, a young German Shepherd in the Dyfed-Powys Police Department K-9 unit, successfully found a mother and her child.
These two people had been missing for two days. It gets harder and harder to find missing people, and it's important to locate them as quickly as possible. Max was certainly able to do so, and he's only two years old himself. He was only a rookie at the time, but has been given the Very Good Boy title already.
He'd literally only been on the police force for one shift when this happens, demonstrating that it's possible for someone to have an extremely productive and successful first day.
Dogs have abilities that humans don't, especially when it comes to sensing scents. Some dogs have particularly excellent senses, including German Shepherds. Max probably has a great sense of smell, even by German Shepherd standards. As such, he was able to successfully save two human lives.
The mother herself has not yet been identified, but that part of the process should not take long. The important thing is that she's safe. She was with her one-year-old child in the Powys area when they managed to become unexpectedly isolated. They were in a relatively remote area at the time, making the situation even more dangerous for them.
Fortunately, the mother in question was not the sort of person to fall out of touch with people for a long period of time, and other people were able to notice that she was not responding to her phone or communicating with anyone. The community was able to respond very quickly, with professional search officers, response officers, and local policing teams going to the lost mother's home. The professionals did what they could to try to track down and understand her whereabouts.
German Shepherds are among the smartest dogs in the world, which is also certainly helpful on the police force. Max had his license and the training necessary to be a police dog in the first place. However, he didn't have a great deal of experience at this point in time. In all likelihood, because of Max's early impressive success, he should only get more important assignments in the future. He'll certainly have plenty of experience then. At some point in the near future, he could be one of the most decorated members of the K-9 unit.
His handler is Peter Lloyd, a police constable who had not worked with Max previously. However, the two of them certainly have already made a great team. They were assigned to the organized search.
The searchers found some success when they were able to locate the mother's automobile, which was on a road in the mountains. They were then able to narrow down the possibilities. She was clearly in Powys, and specifically in an area that had a woodland ecosystem and little reservoir.
Max is a great tracker, and he was able to search throughout the entire open area very effectively. Woodland ecosystems are complex, and it can be difficult to effectively search through them without a dog's nose. Fortunately, that's what they had. It only took Max ninety minutes to find the two lost individuals.
The mother was brought to a safe place after being stranded near a frightening ravine. They were both cold, and they'd been in that location for far too long. However, a doctor was still able to see them quickly. This search operation was performed very effectively, demonstrating how important it is to have the right allies in these situations.