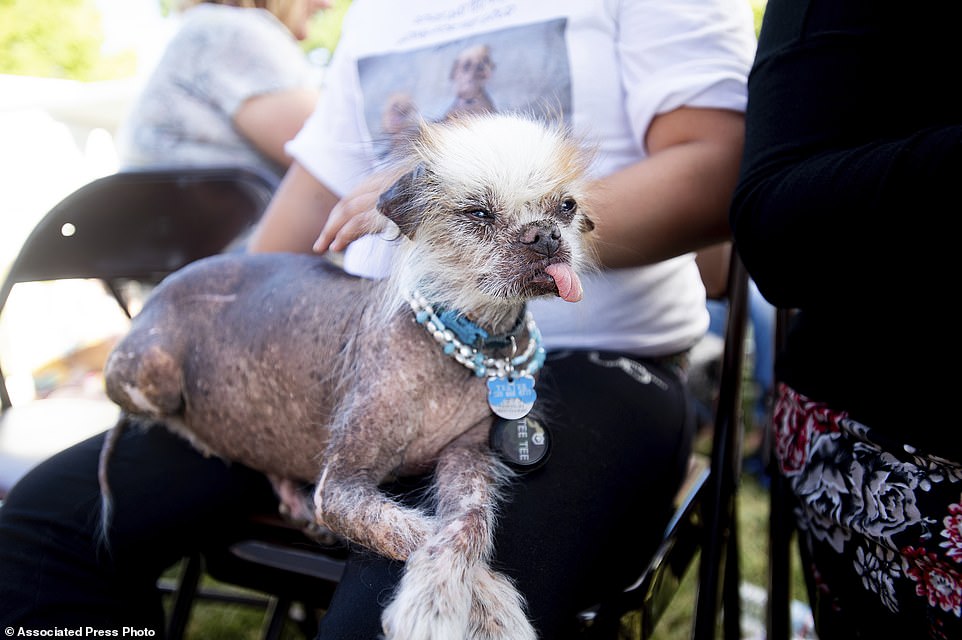 No one wants to adopt ugly but charming Canadian dog Icy
Looks can be deceiving. Icy is an ugly dog that is currently residing at a canine shelter in Canada. Despite the fact that Icy is not much to look at, this dog is renowned for his excellent disposition. Unfortunately, none of the visitors to Icy's shelter have recognized the beauty behind the dog's somewhat off-putting appearance.
Icy is a Cairn Terrier mix who has now reached five years of age. This great canine companion is currently residing at the Lincoln Humane Society that is found on St. Catharines in Ontario. To date, no one has applied to adopt this unforgettably sweet dog.
Unfortunately, Icy has been through a lot during his relatively short five-year lifespan. In fact, Icy was taken in by the Lincoln Humane Society as the result of an investigation into animal cruelty. The investigation that brought Icy to the humane society is actually still ongoing.
Icy is a dog that exhibits charmingly fluffy fur and an endearingly freandly personality. This dog has been at the Lincoln Humane Society in Ontario since late June. Hopefully, someone will come to claim Icy soon and offer a great home to this dog with a fantastic personality and the strength to surmount some pretty tough life challenges.
All those at the shelter can attest to how sweet Icy's personality is and how cheery it can be to have this unforgettable canine friend around. The Lincoln Humane Society announced the presence of Icy on its Facebook page. The humane society describes Icy as being a "sponge for love". There is nothing that pleases Icy more than a thoroguh belly rub followed by a relaxation session in the lap of a devoted human companion.
Icy also likes to exercise. This dog is enthusiastic when it comes to action-packed rounds of fetch. Icy opens up to people and becomes playful once he gets to know new pals. This dog is anticipating an invite from a family in Canada who is willing to offer a loving home. Those who adopt Icy will quickly be charmed by Icy's unusual appearance thanks to his charming personality.
Hopefully, the right applicant will come forward soon to offer Icy the home he deserves. If your household is lacking furry companionship, it's time to take action. Icy is a medium-sized terrier who needs help overcoming some rough life experiences. If you visit the Lincoln Humane Society, you'll quickly become attached to this one-of-a-kind friend who will eagerly welcome you home at the end of the day.
Those who are interested in adopting Icy should stop by the humane society on St. Catharines to meet Icy in person. Icy may be a little ugly and take some time to get used to you, but that doesn't mean that this spunky canine won't make the perfect companion for your household. Due to his difficult past, Icy requires some special care and has a few medical issues that need to be treated.
Lost Dogs and Nuclear Wastelands: The Companions of Chernobyl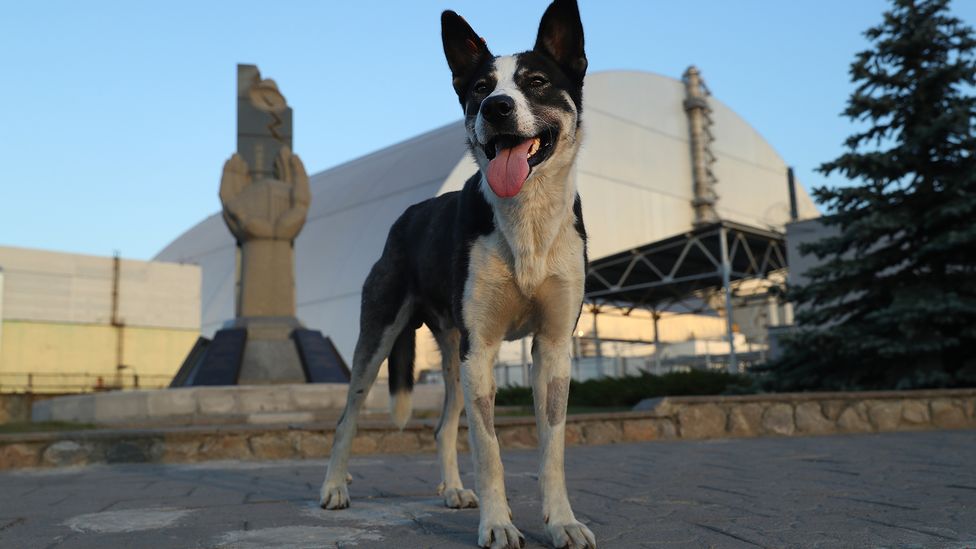 There is a massive swathe of land surrounding the site of the Chernobyl Nuclear Explosion. This area consists of the abandoned cities, villages, and natural areas adjacent to Chernobyl and within sight of its danger.
Enter the Chernobyl Exclusion Zone.
Walking into the closest approximation of a post-apocalyptic setting on earth can be a jarring moment, especially for visitors to the region not really understanding what they are stepping into. For one group of people, the workers and security guards of the Chernobyl Exclusion Zone, this apocalyptic setting would transform into something akin to a home thanks to newfound friends of the furry sort, dogs.
Stray Dogs of Chernobyl and the Guards Who Love Them
Consider your day-to-day operations at the office. No matter what you feel about your day or your duties, you likely aren't surrounded by the remains of a giant nuclear wasteland. Working in the Exclusion Zone surrounding the infamous Chernobyl Nuclear Power Plant is more than just a job, it's a way of life and one that is being studied by the University of Cambridge.
Jonathon Turnbull is a PhD Candidate for the Department of Geography at Cambridge. For his project, he would give disposable cameras to checkpoint guards working throughout the Exclusion Zone, as well as various workers running shops and convenience stores in the area. Turnbull's goal was simple, to allow these people to capture their daily life and to reflect upon it during an interview at a later date.
Turnbull lives in Kyiv where he operates as a geographer, studying human and animal relations emerging from the CEZ. Turnbull's work would lead him to utilize photovoice and photo-elicitation techniques, inviting his subjects to tell their stories while photographs are carefully inserted into the conversation to evoke more information, deeper memories, and stronger feelings.
Meet the Chernobyl Puppies
In the wake of the Chernobyl disaster, an area covering roughly,4200km2 between Ukraine and Belarus has been reclaimed by nature. A wildlife haven according to some researchers, this Exclusion Zone would become a haven for stray dogs known as the Chernobyl Puppies. These domestic animals were largely left behind by soldiers to prevent contamination during the initial event, instead left to their own devices to breed in the wild.
Chernobyl Puppies have an average lifespan of just five years and this is due to a few surprising consequences. First and foremost, hunger and thirst are the leading causes of death for these dogs followed by the harsh and cold winters of Ukraine. Radiation is last on the list. At the time of this writing, Turnbull's study suggests that there are more than 500 dogs throughout the Zone, considered descendants of the dogs left behind on the infamous date in 1986.
While the dogs that can be found around the Power Plant are easy enough to label as strays, the guards of Chernobyl wouldn't dare to call them as such. Turnbull noted that his interviews left him with the impression that the guards felt a sense of 'ownership' over the dogs, including feeling compelled to care for them with food, medicine, and human contact. In return, Turnbull suggests that the dogs provide entertainment, protection, and comfort of their own. One guard said, "We pull out ticks and even buy injections for rabies."
As the guards and puppies of Chernobyl grow more comfortable with one another, they provide a stark counterpoint to the longevity of damage that Chernobyl has caused. While dogs and humans have begun to come together in the area, the land within the Zone will remain uninhabitable for more than 20,000 years.