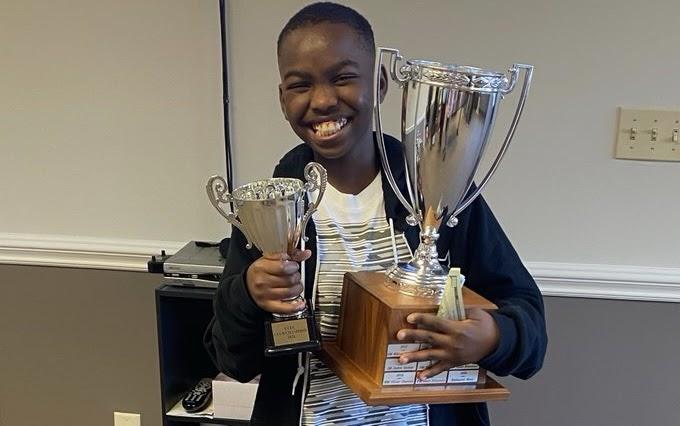 Nigerian Refugee Becomes Chess National Master at Age 10
When we were ten years old, our greatest struggle was trying to pick between Pikachu and Charmander. For a young Tani Adewumi, his tenth birthday party was anything but normal! The Nigerian refugee and his family would celebrate an enormous accomplishment this year when Tami scored a rating of 2223 en route to becoming a Chess National Master. One of the highest achievements a young chess player can pursue, Tani's ascent to Chess Master has been years in the making if you can believe it!
Let's go back in time a few years to see where Tani's story first began, how he found momentum, and what led the refugee to such success in competition.
New York State Championship
While Tani is enjoying global headlines for his success, the work for the young man began a couple of years prior. Tani had made headlines for the first time while competing in the New York State Chess Championship — while living in a homeless shelter. At the time of his first competition, Tani had only been competing in the game of chess for a year.
Tani's success would garner attention from a columnist for The New York Times by the name of Nicholas Kristof. Kristof would cover the young chess master in a column following Tani's win in New York. The column would highlight a bit of Tani's story while creating interest throughout the region. It wouldn't take long for readers to get another dose of their favorite young chess master.
In 2021, social media users online would find out that Tani won another championship, this time in Fairfield, CT. As a fifth-grader, Tani would score a rating of 2223, landing himself a Chess National Master rating. Kristoff had continued to share updates about the young man, commenting that "talent is universal, but opportunity is not."
Opportunity and Success are Not Always Equal
Tani's story really highlights the need for social services at a foundational level. Kristoff pointed out in his column that Tani was able to succeed in chess not just because of his natural talent and hard work, but also because he was located in a shelter that had a school district offering chess programs.
When Tani's teacher at school realized that the young boy was without family resources, the teacher waived the fees. This would allow Tani to explore an opportunity that might not have otherwise been available. Kristoff says of this chess teacher's decision, "We need more of that!"
On Kristoff's Facebook page, social media users shared overwhelming support for Tani. One user suggested that Tani's success was indicative of America's promise to the world, that everyone can have an opportunity. Another user wrote that a true sadness plaguing developing countries is the loss of talent that gets overlooked without the ability to develop.
Asylum and Reinvention
Tani hadn't made his way to the United States out of choice. His family had fled Nigeria in 2017 upon becoming targets of the Boko Haram terrorists. After obtaining asylum, Tani and his family would flee to Manhattan where they would begin living in a shelter. After moving to the city, Tani would get the opportunity to unlock his potential by joining the local chess program.
Since finding public fame and attention for his efforts in school and chess, Tani's fans have raised more than $250k in support for his family. Granted another chance at life through hard work and dedication, Tani and his family have finally settled into their own home in New York City and the future is wide open and waiting for them to embrace!

Re-purposing Old Wind Turbine Blades With Smart Ideas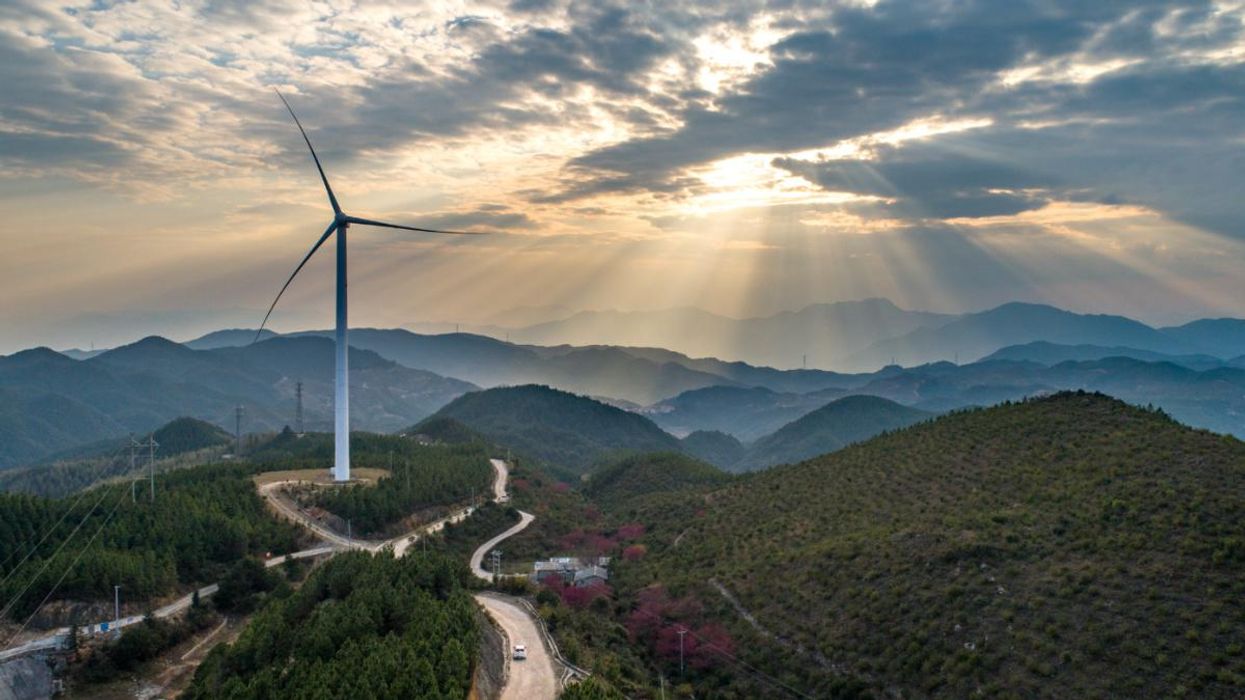 People have probably seen them in the distance next to highways or out in the country, wind farms generating energy for local and regional communities with a free resource in the local wind patterns shaped by geological forms in the area.
However, like anything mechanical, eventually even giant wind turbines start to breakdown and need replacement. And that creates a new issue about what to do with old turbine blades. Interestingly, there is no shortage of solutions for this challenge.
Industrial rafters in Ireland have found the old turbine blades ideal for being repurposed into recycled base material. The output has been turned into reinforcement for bridges, concrete forms, wake walls along the coastlines and noise barriers. Not only are the turbine blades large in size, producing a great amount of workable material for crafters, they are made of fiberglass, which is an extremely flexible and strong material. Traditionally, fiberglass is not recyclable. However, that fiberglass can become raw material for repurposed fiberglass in other structures. It finds a use for what otherwise would end up in the landfill and the same channel helps reduce the need to create more fiberglass as well.
Given the first generation of blades had some challenges with being reused until folks got creative with the fiberglass source, the subsequent generations of turbine blades are now being made from carbon fiber instead. Carbon fiber has a very high re-use factor, and that's a good thing for Ireland, which is already dealing with what do about 11,000 tons of old blades coming into waste management within the next four or five years.
A typical junked blade runs a length of 14 meters, more than long enough for small bridges that may only be 5 to 10 meters long. The blade becomes the core for a new bridge, and the outer material is wrapped around it for both protection and aesthetics. The result is a walking bridge that has an ideal gentle curve for walking and an integrity that can easily handle pathway weight on it without problems.
On the coast, wake barriers provide a needed protection to help stop erosion and keep soil on land versus being washed into the ocean. The old blades provide a durable and element-resistant material that can last for years as a barrier, stopping erosion and re-using material otherwise destined for landfill space. Alternatively, other jurisdictions are thinking about using the blades for transmission towers and electrical elevated junction points for power grids.
The creativity that is being shown with how to re-use old turbine blades has been an amazing development, and it's a good sign that the first generation of blades is not going to be yet another mistake created by good intentions but ending up polluting the environment in a different way. Not to mention, the re-utilization of the blade material has produced various other building material savings as well, producing downstream positive effects and less consumption overall as a result.