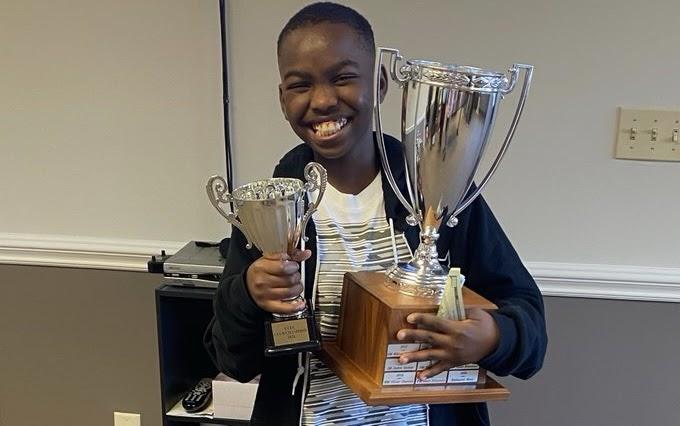 Nigerian Refugee Becomes Chess National Master at Age 10
When we were ten years old, our greatest struggle was trying to pick between Pikachu and Charmander. For a young Tani Adewumi, his tenth birthday party was anything but normal! The Nigerian refugee and his family would celebrate an enormous accomplishment this year when Tami scored a rating of 2223 en route to becoming a Chess National Master. One of the highest achievements a young chess player can pursue, Tani's ascent to Chess Master has been years in the making if you can believe it!
Let's go back in time a few years to see where Tani's story first began, how he found momentum, and what led the refugee to such success in competition.
New York State Championship
While Tani is enjoying global headlines for his success, the work for the young man began a couple of years prior. Tani had made headlines for the first time while competing in the New York State Chess Championship — while living in a homeless shelter. At the time of his first competition, Tani had only been competing in the game of chess for a year.
Tani's success would garner attention from a columnist for The New York Times by the name of Nicholas Kristof. Kristof would cover the young chess master in a column following Tani's win in New York. The column would highlight a bit of Tani's story while creating interest throughout the region. It wouldn't take long for readers to get another dose of their favorite young chess master.
In 2021, social media users online would find out that Tani won another championship, this time in Fairfield, CT. As a fifth-grader, Tani would score a rating of 2223, landing himself a Chess National Master rating. Kristoff had continued to share updates about the young man, commenting that "talent is universal, but opportunity is not."
Opportunity and Success are Not Always Equal
Tani's story really highlights the need for social services at a foundational level. Kristoff pointed out in his column that Tani was able to succeed in chess not just because of his natural talent and hard work, but also because he was located in a shelter that had a school district offering chess programs.
When Tani's teacher at school realized that the young boy was without family resources, the teacher waived the fees. This would allow Tani to explore an opportunity that might not have otherwise been available. Kristoff says of this chess teacher's decision, "We need more of that!"
On Kristoff's Facebook page, social media users shared overwhelming support for Tani. One user suggested that Tani's success was indicative of America's promise to the world, that everyone can have an opportunity. Another user wrote that a true sadness plaguing developing countries is the loss of talent that gets overlooked without the ability to develop.
Asylum and Reinvention
Tani hadn't made his way to the United States out of choice. His family had fled Nigeria in 2017 upon becoming targets of the Boko Haram terrorists. After obtaining asylum, Tani and his family would flee to Manhattan where they would begin living in a shelter. After moving to the city, Tani would get the opportunity to unlock his potential by joining the local chess program.
Since finding public fame and attention for his efforts in school and chess, Tani's fans have raised more than $250k in support for his family. Granted another chance at life through hard work and dedication, Tani and his family have finally settled into their own home in New York City and the future is wide open and waiting for them to embrace!

Red Wolves See Population Boost as 8 Animals Are Released Into the Wild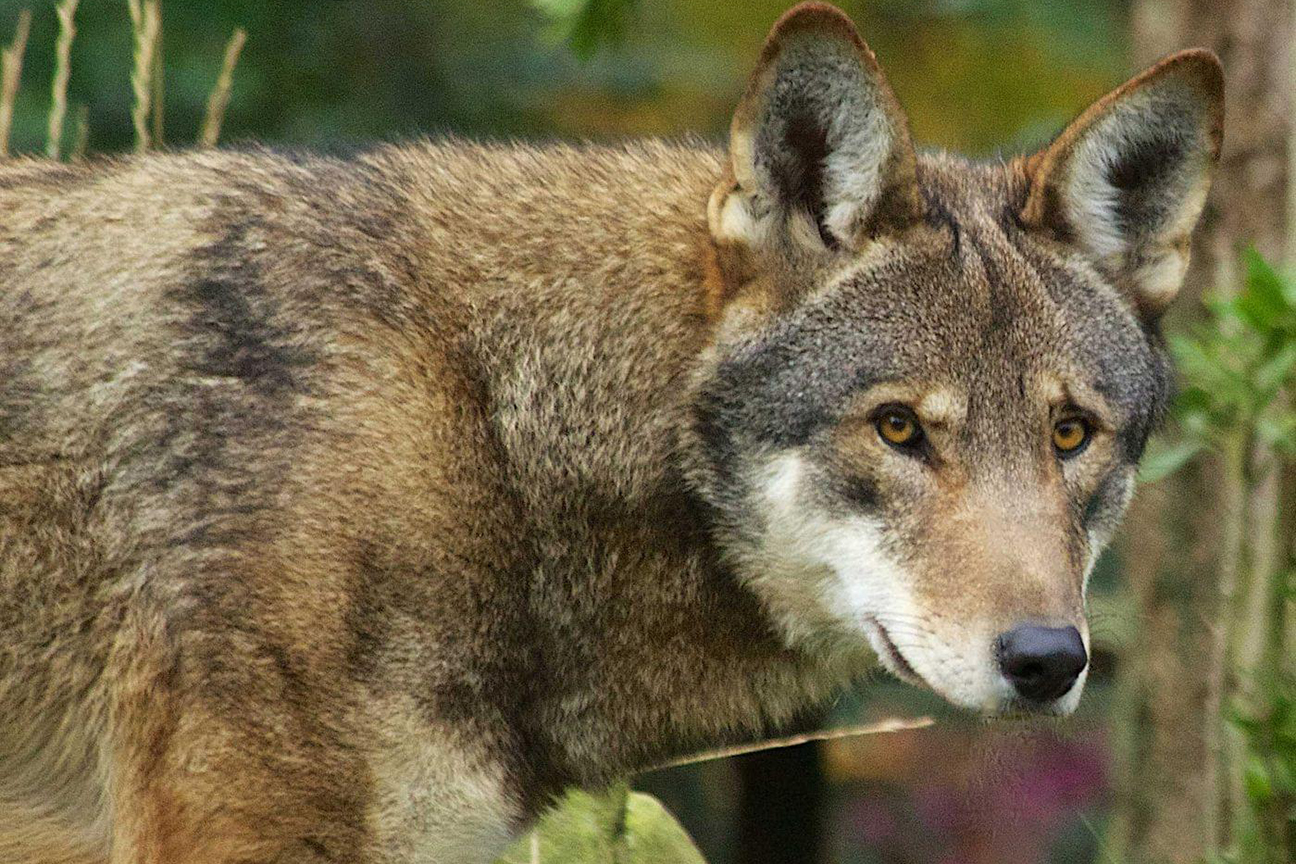 The red wolf is a striking canine endemic to the southeastern edge of the United States. As an intermediary between the common coyote and the gray wolf, the red wolf is known for its distinct size and color patterns. A contentious member of the canine debate, the red wolf is considered critically endangered as recognized by the Endangered Species Act of 1973.
While population numbers have been dwindling since the act was proclaimed, there has been some positivity to embrace in recent years. A recent court order mandated the release of eight red wolves into nature, a decision put in place by the Southern Environmental Law Center as it worked with conservation groups throughout the nation.
Urging Positive Momentum in Conservation Circles
Critically endangered since 1973, the red wolf, unfortunately, falls to the back of the pack when it comes time to have a national conversation about conservation. According to Ron Sutherland, a member of the Wildlands Network environmental group, this recent proclamation by the court to release the eight wolves was a massive step in the right direction. Sutherland said that he hopes for the Fish and Wildlife Service to start working again with the people of North Carolina to resuscitate the red wolf population.
John Tirpak is a mother prominent voice in the conservation movement geared toward supporting the red wolf population. Tirpak works as the Associate Regional Director of Ecological Services at the Fish and Wildlife Service. Through his efforts, Tirpak hopes to help craft an 'implementation plan' based upon established recovery goals to help bring the red wolf back from the brink.
Releasing Red Wolves to Nature
Our latest story of conservation in North Carolina is centered on four red wolf pups that were born at the Akron Zoo. These wolves were then placed within a den at the Pocosin Lakes Wildlife Refuge on the eastern edge of North Carolina. This was done as a proponent of pup fostering, a successful method that helps to prime young pups for re-integration in nature. With a success rate hovering near 100%, pup fostering is one of the primary conservation measures put in place to help bring red wolves back.
Unfortunately, pup fostering can be difficult work. The puppies have to be relocated before they reach two weeks old because their eyes are still closed. With closed eyes, a quick move allows wolves to acclimate with their new litter-mates as they resemble the smell at that age. To properly tackle this process, zookeepers, biologists, and volunteers must work as one across the nation.
Joe Madison serves as the Director at the Red Wolf Program in North Carolina. As the leader of the project, Madison got to watch as the wolf mother moved its foster pups to a new location with the rest of its litter. From then on, scientists have been tracking and monitoring all of their movements near the den.
Tragically, red wolves would be labeled as officially extinct in the 80s. From that point forward, people like Madison and Tirpak were vital in bringing breeding pairs back to the country. In 1987, four breeding pairs were bred from the original 14 animals held at the Alligator River Wildlife Refuge. This would lead to the 'rewilding' efforts that we see today.
Right now, Joe Madison is focused on his Prey for the Pack initiative to support landowners in improving their property. In exchange, these same landowners will allow red wolves onto their land to live in peace and quiet while the fostering and rehabilitation process continues unhindered.