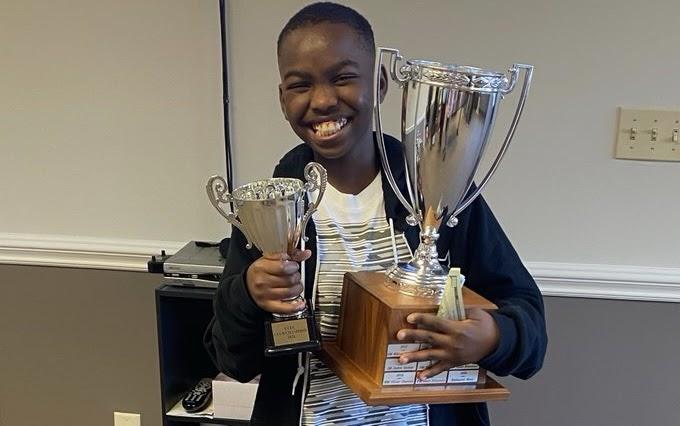 Nigerian Refugee Becomes Chess National Master at Age 10
When we were ten years old, our greatest struggle was trying to pick between Pikachu and Charmander. For a young Tani Adewumi, his tenth birthday party was anything but normal! The Nigerian refugee and his family would celebrate an enormous accomplishment this year when Tami scored a rating of 2223 en route to becoming a Chess National Master. One of the highest achievements a young chess player can pursue, Tani's ascent to Chess Master has been years in the making if you can believe it!
Let's go back in time a few years to see where Tani's story first began, how he found momentum, and what led the refugee to such success in competition.
New York State Championship
While Tani is enjoying global headlines for his success, the work for the young man began a couple of years prior. Tani had made headlines for the first time while competing in the New York State Chess Championship — while living in a homeless shelter. At the time of his first competition, Tani had only been competing in the game of chess for a year.
Tani's success would garner attention from a columnist for The New York Times by the name of Nicholas Kristof. Kristof would cover the young chess master in a column following Tani's win in New York. The column would highlight a bit of Tani's story while creating interest throughout the region. It wouldn't take long for readers to get another dose of their favorite young chess master.
In 2021, social media users online would find out that Tani won another championship, this time in Fairfield, CT. As a fifth-grader, Tani would score a rating of 2223, landing himself a Chess National Master rating. Kristoff had continued to share updates about the young man, commenting that "talent is universal, but opportunity is not."
Opportunity and Success are Not Always Equal
Tani's story really highlights the need for social services at a foundational level. Kristoff pointed out in his column that Tani was able to succeed in chess not just because of his natural talent and hard work, but also because he was located in a shelter that had a school district offering chess programs.
When Tani's teacher at school realized that the young boy was without family resources, the teacher waived the fees. This would allow Tani to explore an opportunity that might not have otherwise been available. Kristoff says of this chess teacher's decision, "We need more of that!"
On Kristoff's Facebook page, social media users shared overwhelming support for Tani. One user suggested that Tani's success was indicative of America's promise to the world, that everyone can have an opportunity. Another user wrote that a true sadness plaguing developing countries is the loss of talent that gets overlooked without the ability to develop.
Asylum and Reinvention
Tani hadn't made his way to the United States out of choice. His family had fled Nigeria in 2017 upon becoming targets of the Boko Haram terrorists. After obtaining asylum, Tani and his family would flee to Manhattan where they would begin living in a shelter. After moving to the city, Tani would get the opportunity to unlock his potential by joining the local chess program.
Since finding public fame and attention for his efforts in school and chess, Tani's fans have raised more than $250k in support for his family. Granted another chance at life through hard work and dedication, Tani and his family have finally settled into their own home in New York City and the future is wide open and waiting for them to embrace!

Young Teen Uses Make-a-Wish to Help Feed Homeless For a Year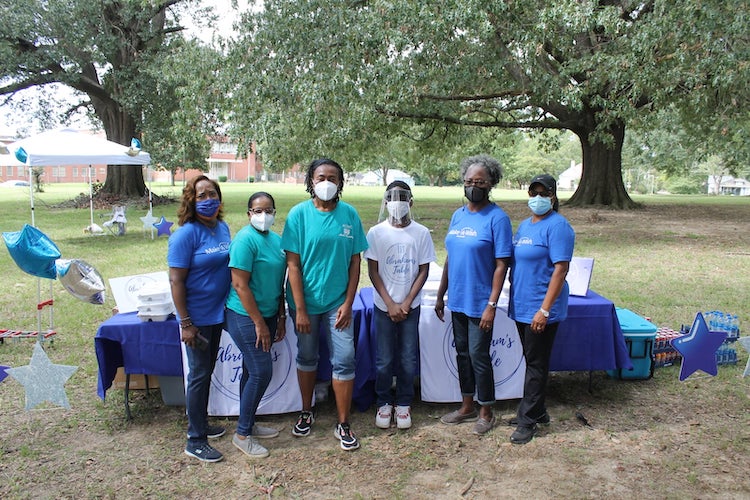 Talk about the latest gaming consoles or smartphones, and teenagers will go over the moon. You'd be surprised to know that there are a few exceptions, or at least one. Just recently, an ailing young boy had the opportunity to choose something exceptional.
What did he choose? He chose to ensure that, at least for the next year, as many street people as possible could have a nice, tasty, and healthy hot meal. Here's the story of a 13-year-old Mississippi boy named Abraham Olafbegi, with a big heart.
A bone marrow transplant was necessary for Abraham last year after he learned he had a rare blood disorder that required it. His transplant had been successful, and he was eligible for Make-A-Wish, an institution that gifts wishes to kids with chronic conditions, within a year of the transplant.
A lengthy wish was what Abraham desired, and he came up with a plan that he discussed with his mother. On the way home from a medical checkup, Abraham told his mother, Miriam Olagbegi, "Mother, I considered it deeply, and I'd like to help the starving," Olagbegi said. "Are you sure, Abraham?' His mom asked him. "There's a great deal you can accomplish; are you sure the PlayStation isn't an option for you?"
Abraham, unlike most teenagers, was not enthralled by the PlayStation. He was sure that he wanted to help homeless people.
Miriam said that Abraham's father agreed that it was a great idea. That's why we couldn't pass up the opportunity to teach our children the virtue of generosity.
During September, Make-A-Wish worked with Abraham to plan a free food distribution day in Jackson, Mississippi, using donated necessities. Abraham estimated that they fed approximately 80 people that first day.
"A few of the homeless people had returned to the area to spread joy by singing to Abraham and his family and thanking everyone after receiving a meal," he said. "The experience warms our hearts. Our parents taught us it is a blessing to serve others."
Still, Abraham's desire remains unfulfilled. Each month for one year, Make-A-Wish will grant Abraham's request to feed the homeless.
To feed up to 80 needy people on the 3rd Saturday of every month, the Mississippi chapter of the charitable organization is partnering with Abraham to identify local sponsors who can keep supplying the food they require. Two portions have already been provided by a local church and business, according to the narrator.
Abraham intends to continue feeding the homeless after his August 2022 has reached fruition. As he sees it, this effort could become a 501(c)(3) non-profit called "Abraham's Table."
The fact that we can carry on with this project excites us greatly. Because it's just so gratifying," Abraham's mother stated. "If I were living on the streets, I would hope that someone would remember me and then do something exceptional for me at some moment in time. My goal is to ingrain in my children a sense of gratitude for what they've received, and we do our best to do the same," she added.