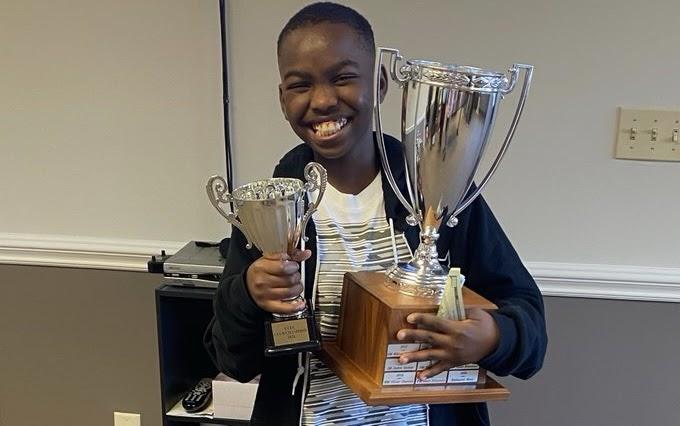 Nigerian Refugee Becomes Chess National Master at Age 10
When we were ten years old, our greatest struggle was trying to pick between Pikachu and Charmander. For a young Tani Adewumi, his tenth birthday party was anything but normal! The Nigerian refugee and his family would celebrate an enormous accomplishment this year when Tami scored a rating of 2223 en route to becoming a Chess National Master. One of the highest achievements a young chess player can pursue, Tani's ascent to Chess Master has been years in the making if you can believe it!
Let's go back in time a few years to see where Tani's story first began, how he found momentum, and what led the refugee to such success in competition.
New York State Championship
While Tani is enjoying global headlines for his success, the work for the young man began a couple of years prior. Tani had made headlines for the first time while competing in the New York State Chess Championship — while living in a homeless shelter. At the time of his first competition, Tani had only been competing in the game of chess for a year.
Tani's success would garner attention from a columnist for The New York Times by the name of Nicholas Kristof. Kristof would cover the young chess master in a column following Tani's win in New York. The column would highlight a bit of Tani's story while creating interest throughout the region. It wouldn't take long for readers to get another dose of their favorite young chess master.
In 2021, social media users online would find out that Tani won another championship, this time in Fairfield, CT. As a fifth-grader, Tani would score a rating of 2223, landing himself a Chess National Master rating. Kristoff had continued to share updates about the young man, commenting that "talent is universal, but opportunity is not."
Opportunity and Success are Not Always Equal
Tani's story really highlights the need for social services at a foundational level. Kristoff pointed out in his column that Tani was able to succeed in chess not just because of his natural talent and hard work, but also because he was located in a shelter that had a school district offering chess programs.
When Tani's teacher at school realized that the young boy was without family resources, the teacher waived the fees. This would allow Tani to explore an opportunity that might not have otherwise been available. Kristoff says of this chess teacher's decision, "We need more of that!"
On Kristoff's Facebook page, social media users shared overwhelming support for Tani. One user suggested that Tani's success was indicative of America's promise to the world, that everyone can have an opportunity. Another user wrote that a true sadness plaguing developing countries is the loss of talent that gets overlooked without the ability to develop.
Asylum and Reinvention
Tani hadn't made his way to the United States out of choice. His family had fled Nigeria in 2017 upon becoming targets of the Boko Haram terrorists. After obtaining asylum, Tani and his family would flee to Manhattan where they would begin living in a shelter. After moving to the city, Tani would get the opportunity to unlock his potential by joining the local chess program.
Since finding public fame and attention for his efforts in school and chess, Tani's fans have raised more than $250k in support for his family. Granted another chance at life through hard work and dedication, Tani and his family have finally settled into their own home in New York City and the future is wide open and waiting for them to embrace!

Jughead's Journey: A Dog Is Rescued After Surviving With Jug On Head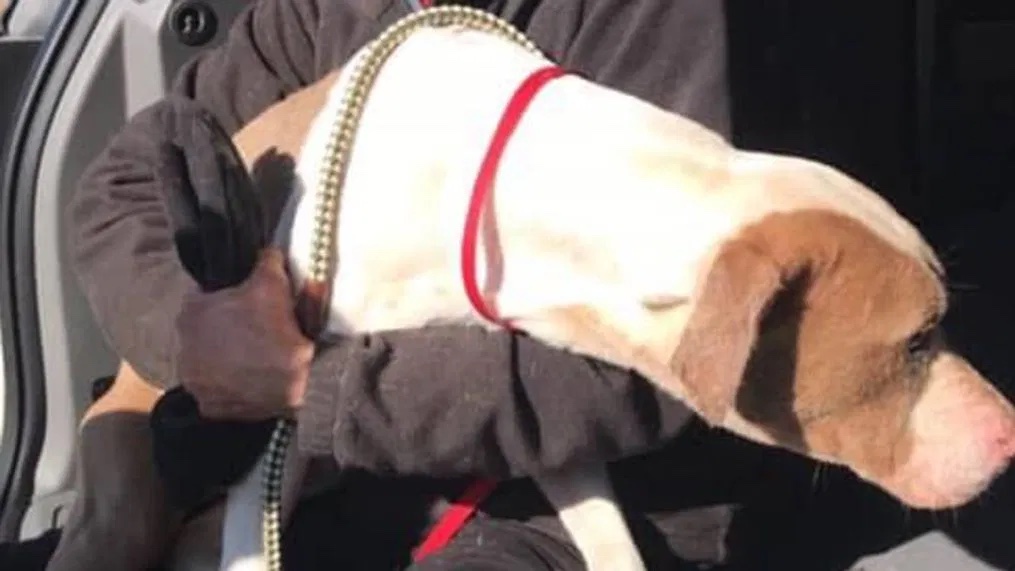 In the quiet neighborhoods of Montgomery County, Texas, a furry friend named Jughead found himself in a tight spot—literally. This courageous canine had inadvertently stuck his head inside a jug, turning a simple act of scavenging for food into a perilous predicament. Little did he know, a compassionate woman named Teri Goodnight would become his guardian angel.
Jughead, a stray dog with a name as unique as his misadventure, was affectionately dubbed after the container that caused his troubles. The jug, which turned out to be a cat feeder, became a makeshift helmet for poor Jughead, restricting his vision and creating a challenging barrier to eating and drinking. Enter Teri Goodnight, a woman with a heart full of compassion and a determination to make a difference.
Teri spent an entire month, investing not only time and effort but also several hundred dollars in fuel, on a mission to rescue Jughead. His elusive nature made the task a formidable challenge, as he roamed the neighborhoods near FM 1314 and Lazy Lane in the Porter area. But Teri refused to give up.
"We took wire cutters and cut all the way around it and pulled it off of his head. So this was the only way he was able to eat and drink or see," Teri explained. Despite the initial fear that Jughead couldn't breathe, it became clear that he could still manage essential functions. Yet, Teri's determination to free him from his plastic prison only intensified.
Jughead's story is not one of despair but of resilience and triumph. Teri's tireless efforts paid off, and Jughead, along with his friend Red, was finally captured and rescued. The jug was removed, unveiling a grateful pup who could now enjoy the simple pleasures of life without hindrance.
Reflecting on the emotional moment, Teri shared, "I literally cried for 10 minutes after I caught him, I just broke down started crying. I was relieved it was over." Jughead's rescue was not just a personal victory; it represented the power of kindness and the difference one person can make in the life of an innocent creature.
Now under the care of the East Texas Hoof and Paw Animal Rescue, Jughead and Red have a chance at a brighter future. Teri expressed her hope that they would find loving homes, breaking free from the challenges of street life.
"These two had a foster, they are now with a rescue so they will be vetted and adopted out and go to loving homes and not have to be street dogs anymore," Teri joyfully shared, emphasizing the transformative impact of compassion and dedication in the world of animal rescue.
Jughead's journey from a jug-bound wanderer to a hopeful candidate for a forever home is a testament to the remarkable bond between humans and animals, proving that sometimes, all it takes is one person with a big heart to change a life.