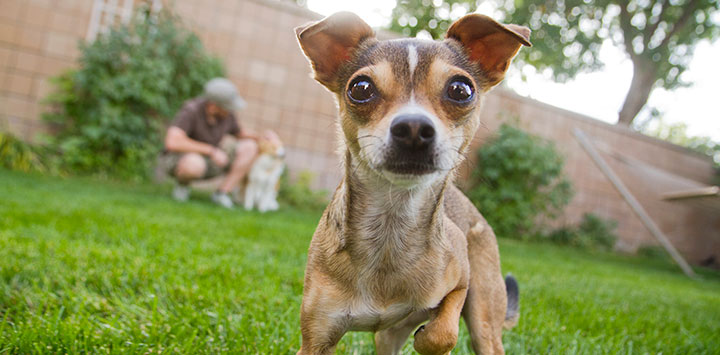 "Natural Enemies" Become the Best of Friends
Many people consider cats and dogs to be mortal enemies, but I have always felt that this is not true. Yes, cats and dogs fight, but my cats fight one another more than they ever think about fighting the dog. I do not think that it is a clash of species but a clash of personalities that causes fighting and tension. If you can find the right mix of personalities, you will see a unique friendship form, just like we see here with Leila and Kitty. 
Kitty is a 6-year-old tabby cat and Leila is a 2-year-old Chihuahua from Massachusetts. After losing the family home and being unable to find another that would allow pets, Leila and Kitty's family surrendered their furry family members to the Massachusetts Society for the Prevention of Cruelty to Animals in Boston so that they could be cared for.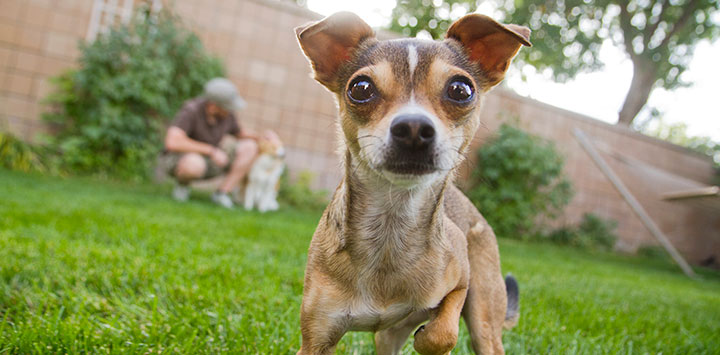 If you have ever had to surrender one of your lovable pets before, you understand the pain this family was feeling. I remember having to do so once, and it broke my heart. With tears falling downs my face, I tried so hard to think of another solution. Surely giving up my baby was not the only answer, but alas, no other solutions came. I drove as slow as possible to the animal shelter, almost as though if I waited long enough, a magical phone call would come and fix my problem.
I slowly took my girl through the doors with her leash wrapped around my hand as tight as it could possibly be. I explained to the lady behind the counter what was going on, then I dropped down and hugged her for the longest time. I was certain that my heart was physically breaking in two. When the employee came up to take her, I was angry at him, as though this whole thing was his fault. Finally, he led my baby away as she whined and looked back at me until she was out of sight. The whole ride home, I felt as though I had betrayed her. I just knew she was feeling abandoned.
Having experienced it, I know what this family must have felt when they let Leila and Kitty go that day. There is a ray of light, however, as they still had one another. When the MSPCA saw that these two were so close and were much more at ease together, they threw protocol to the wind. Instead of separating them as they normally do dogs and cats, they housed the pair together.
They continued to thrive as a duo, so the MSPCA decided they would only adopt them that way. These sweet fur balls made their television debuts as their heartbreaking story and heartwarming friendship hit the news stations. Just a few days later, a new family adopted them both, and so their story of friendship will live on. I sincerely hope that it can bring some consolation to the previous family knowing that their babies will be cared for and are still together. We can all smile at this happy ending!

A Speedy Baby Sloth Arrival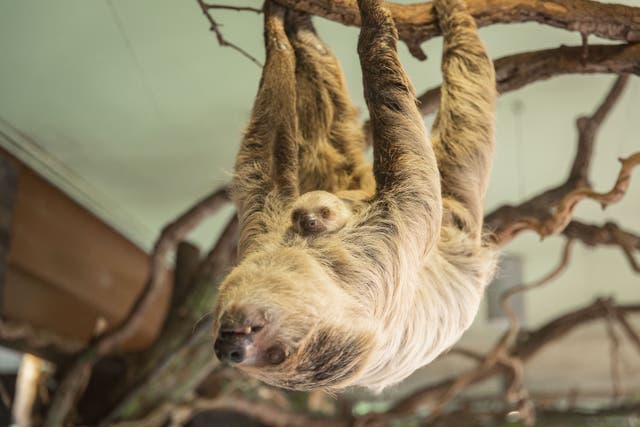 Sloths are slow, amazingly, grindingly slow when it comes to moving. However, one particular baby sloth didn't get the appropriate speed memo before being born. Instead, veterinarians and zoo staff and the London Zoo had the awkward experience of dealing with a particular newborn who wanted to see the new world at full speed.
A pregnant sloth is a pretty obvious affair to a trained zookeeper's eye. And the zoo team had a pretty good idea the mother involved was going to be due at some point. However, while everyone thought the mother was sleeping and resting, little did they know the incoming baby sloth decided to make an appearance. Fortunately, zoo teams are required to do regular hourly checks on their wards to make sure everything is okay and no issues are developing, especially for a pregnant animal. As it turned out, the pregnant sloth in question was well underway in labor and producing a newborn with an amazing amount of speed for a creature famous for not being fast at anything.
The first inspection of the day provided no hint what was about to occur. According to the resident sloth keeper, there was no sign of any changes in the mother sloth's condition signaling a birth. However, one hour later, a little arm was visible next to the mother's sloth's belly. Sure enough, a new baby sloth had been born while nobody was watching. Nature is sneaky that way, even in a zoo.
According to the zoo team, the big entrance was made as the mother sloth positioned herself in her cage tree, twisting enough for a full view, and there was a fully developed newborn sloth clinging and taking in a brand new world. For the mom, everything seemed normal, run of the mill, and just another day at the zoo aside from a new roommate in the sloth cage.
Two weeks later, the newborn sloth was growing healthy and had a new name, Terry. However, other details are still up in the air until the DNA analysis of specimens confirms the full details of Terry's status and gender. The baby sloth was named after Terry March, a well-known figure at the London Zoo for all the work done by him on conservation of vulnerable animals as well as enlightening the public of the same. Today, Mr. March is a peppy age 65, but his relationship with the London Zoo started back in 1973 as a basic entry trainee. Sources