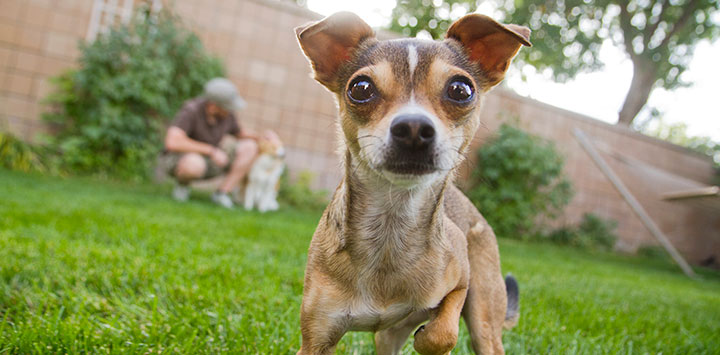 "Natural Enemies" Become the Best of Friends
Many people consider cats and dogs to be mortal enemies, but I have always felt that this is not true. Yes, cats and dogs fight, but my cats fight one another more than they ever think about fighting the dog. I do not think that it is a clash of species but a clash of personalities that causes fighting and tension. If you can find the right mix of personalities, you will see a unique friendship form, just like we see here with Leila and Kitty. 
Kitty is a 6-year-old tabby cat and Leila is a 2-year-old Chihuahua from Massachusetts. After losing the family home and being unable to find another that would allow pets, Leila and Kitty's family surrendered their furry family members to the Massachusetts Society for the Prevention of Cruelty to Animals in Boston so that they could be cared for.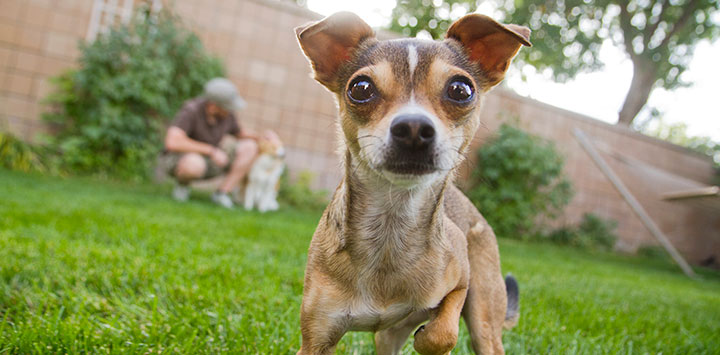 If you have ever had to surrender one of your lovable pets before, you understand the pain this family was feeling. I remember having to do so once, and it broke my heart. With tears falling downs my face, I tried so hard to think of another solution. Surely giving up my baby was not the only answer, but alas, no other solutions came. I drove as slow as possible to the animal shelter, almost as though if I waited long enough, a magical phone call would come and fix my problem.
I slowly took my girl through the doors with her leash wrapped around my hand as tight as it could possibly be. I explained to the lady behind the counter what was going on, then I dropped down and hugged her for the longest time. I was certain that my heart was physically breaking in two. When the employee came up to take her, I was angry at him, as though this whole thing was his fault. Finally, he led my baby away as she whined and looked back at me until she was out of sight. The whole ride home, I felt as though I had betrayed her. I just knew she was feeling abandoned.
Having experienced it, I know what this family must have felt when they let Leila and Kitty go that day. There is a ray of light, however, as they still had one another. When the MSPCA saw that these two were so close and were much more at ease together, they threw protocol to the wind. Instead of separating them as they normally do dogs and cats, they housed the pair together.
They continued to thrive as a duo, so the MSPCA decided they would only adopt them that way. These sweet fur balls made their television debuts as their heartbreaking story and heartwarming friendship hit the news stations. Just a few days later, a new family adopted them both, and so their story of friendship will live on. I sincerely hope that it can bring some consolation to the previous family knowing that their babies will be cared for and are still together. We can all smile at this happy ending!

Love, Laughter, and 75 Years Together: Gene and Virginia Nelson's Remarkable Anniversary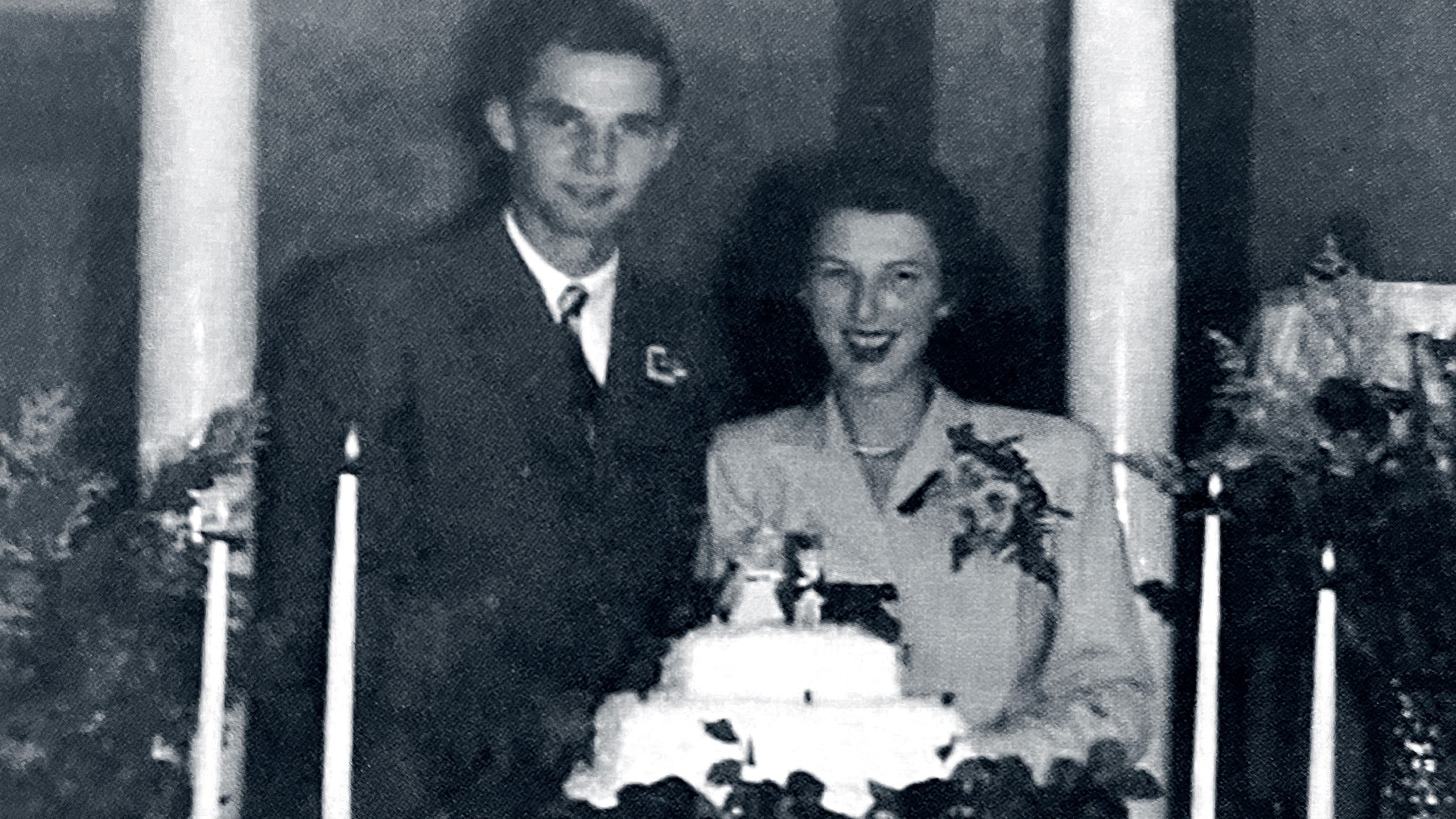 Gene and Virginia Nelson of Canby, Oregon, have a relationship that showcases love's enduring power. The couple recently celebrated an incredible 75 years of marriage, a milestone that very few can claim to have reached. When asked the secret to their lasting love, they attribute it to patience, trust, and a good sense of humor.
Gene, at 95, and Virginia, at 92, have seen a lifetime of changes and challenges, but their love has remained steadfast. When questioned about their enduring bond, Virginia simply replied, "We were just meant to be together!" Gene chimed in, "Have patience through the good times and the bad, try to be honest and faithful."
Their journey began 75 years ago on August 8 when they decided to elope from Brownsville, Oregon, in Linn County. They hopped on a bus to Reno and got married, a move that still brings a giggle to Virginia's lips as she recalls how they outfoxed their parents. At the time, Virginia was just 17, and Gene was 20, with Gene humorously adding, "I was 20 and five months, lacked 2 days, and she was 17 years and 25 days."
According to their grandson, Cody Westphal, their sharp minds are one of the reasons behind their enduring relationship. He said, "Just actively trying to exercise your mind is how it stays sharp."
The couple has three children and seven grandchildren, with the youngest being 29 years old. Gene recalled what made him know that Virginia was the one, saying, "She was a sweet girlfriend, and I hadn't found out any of her faults yet when we were young," which elicited laughter from both of them.
Judy, their daughter, expressed her pride in her parents' long-lasting love. She said, "It takes a lot to make it 75 years and not give up, and they never gave up."
Their sense of humor remains a cornerstone of their relationship, as Judy shared, "They both have a really good sense of humor." Gene and Virginia often engage in friendly banter, and even if they have disagreements during the day, they never go to bed angry.
The couple's thrifty nature is another shared trait. They still have the refrigerator they purchased right after their wedding from Sears Roebucks, and it's still in working condition. Just like their marriage, it has stood the test of time. Gene proudly mentioned, "Never had a service charge, and it's still working! We've always been thrifty."
Their light-hearted arguments, thrifty habits, and enduring love have earned them the nickname "the Bickersons" among family members. Cody noted, "Even if they fight all day, they don't go to bed angry. I think that's why they wake up the next day, and they're still the Bickersons!"
In the twilight of their lives, Gene and Virginia continue to cherish their partnership. As Gene put it, "We're in our waning days. I hope she outlives me because I don't want to outlive her." Their story is a heartwarming reminder that love, patience, and a good sense of humor can make a marriage truly timeless.