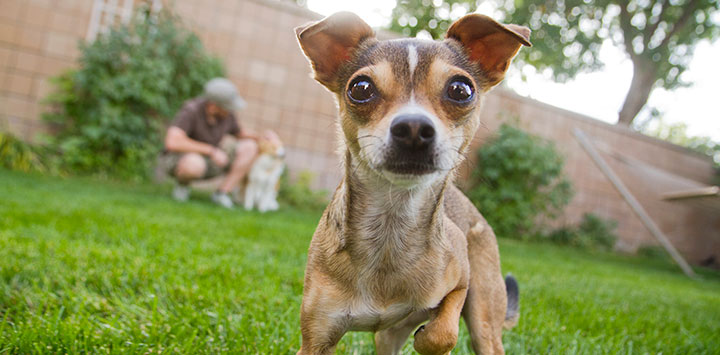 "Natural Enemies" Become the Best of Friends
Many people consider cats and dogs to be mortal enemies, but I have always felt that this is not true. Yes, cats and dogs fight, but my cats fight one another more than they ever think about fighting the dog. I do not think that it is a clash of species but a clash of personalities that causes fighting and tension. If you can find the right mix of personalities, you will see a unique friendship form, just like we see here with Leila and Kitty. 
Kitty is a 6-year-old tabby cat and Leila is a 2-year-old Chihuahua from Massachusetts. After losing the family home and being unable to find another that would allow pets, Leila and Kitty's family surrendered their furry family members to the Massachusetts Society for the Prevention of Cruelty to Animals in Boston so that they could be cared for.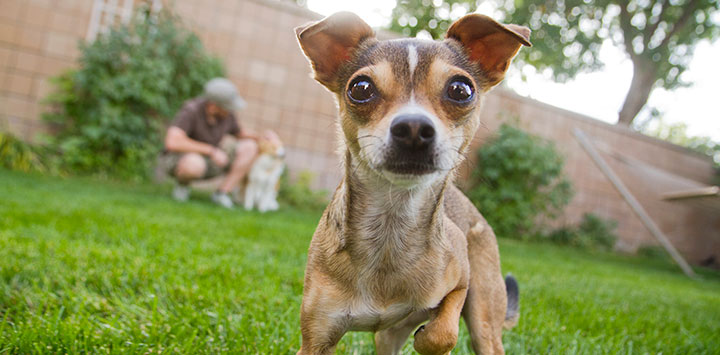 If you have ever had to surrender one of your lovable pets before, you understand the pain this family was feeling. I remember having to do so once, and it broke my heart. With tears falling downs my face, I tried so hard to think of another solution. Surely giving up my baby was not the only answer, but alas, no other solutions came. I drove as slow as possible to the animal shelter, almost as though if I waited long enough, a magical phone call would come and fix my problem.
I slowly took my girl through the doors with her leash wrapped around my hand as tight as it could possibly be. I explained to the lady behind the counter what was going on, then I dropped down and hugged her for the longest time. I was certain that my heart was physically breaking in two. When the employee came up to take her, I was angry at him, as though this whole thing was his fault. Finally, he led my baby away as she whined and looked back at me until she was out of sight. The whole ride home, I felt as though I had betrayed her. I just knew she was feeling abandoned.
Having experienced it, I know what this family must have felt when they let Leila and Kitty go that day. There is a ray of light, however, as they still had one another. When the MSPCA saw that these two were so close and were much more at ease together, they threw protocol to the wind. Instead of separating them as they normally do dogs and cats, they housed the pair together.
They continued to thrive as a duo, so the MSPCA decided they would only adopt them that way. These sweet fur balls made their television debuts as their heartbreaking story and heartwarming friendship hit the news stations. Just a few days later, a new family adopted them both, and so their story of friendship will live on. I sincerely hope that it can bring some consolation to the previous family knowing that their babies will be cared for and are still together. We can all smile at this happy ending!

Dog Trainer and Dog Groomer Get Married Accompanied By Their Best Friends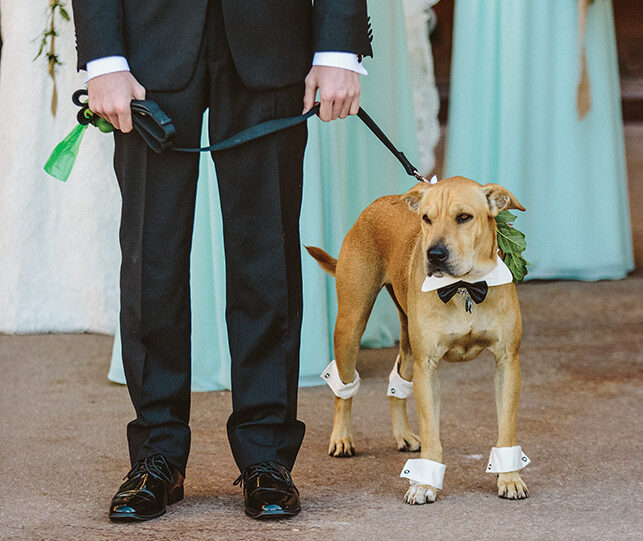 Weddings Are for Sharing With Loved Ones
When people get married, they spend one perfect day with their most loved friends and family. While many people only think about their human friends and family, there are a lot of people who could never imagine starting this important new chapter in their lives without their beloved pets. In fact, many people might have to admit, if they were being honest, that they loved their pets more than some of the relatives who came to the wedding, especially if they felt obligated to invite some relatives they rarely see and barely know.
Some People Already Spend Their Lives With Pets
Anyone who works full-time as a dog trainer or groomer already spends most of their working days with animals. They see dogs all day long, and they make the choice to do so because of many reasons. Working with pets is rewarding on many levels. Especially if you see the same dogs again and again, you form a close bond. Communicating with pets is therapeutic and generally far less stressful than dealing with humans. The people who work with dogs don't get sick of dogs and try to go home to a quiet house; they tend to have larger pet families than average.
A Dog Trainer and a Dog Groomer Tie the Knot
Paul and Annette Anthony are typical in that they work with dogs as a profession, and they have a large pet family. On the day they got married, their family consisted of 2 humans and 9 canines. Both Paul and Annette admitted that their pets were more to them than just fun — their beloved dogs also helped them get through rough times in their lives, including personal tragedies. Annette's German Shepherd Pesci is even an emotional support animal, helping her to deal with severe anxiety and depression. There was no way that their pets were going to be left out of the most important day of their lives going forward.
Canine Best Man
Paul's service dog Finn has earned his retirement. Finn has competed in over 40 events, earning titles and even setting records. He was also there for Paul when Paul developed PTSD after being at the scene of the deadliest plane crash in Pennsylvania's history. Finn was the one who helped with the proposal, giving Annette the ring with a note asking her to marry his dad. It was only fitting that Finn ended up being one of the best men at the wedding too.
A Family Affair
All 9 dogs walked down the aisle and stayed throughout the ceremony. Annette's dog Pesci even came to comfort her during the ceremony when she started to cry from happiness because he wanted to make sure his momma was all right. Whether you want to use your dogs in the ceremony as ring bearers, best men, or flower girls, or if you just want them to be present, it makes sense to have your pets help you celebrate such an important day in your life.