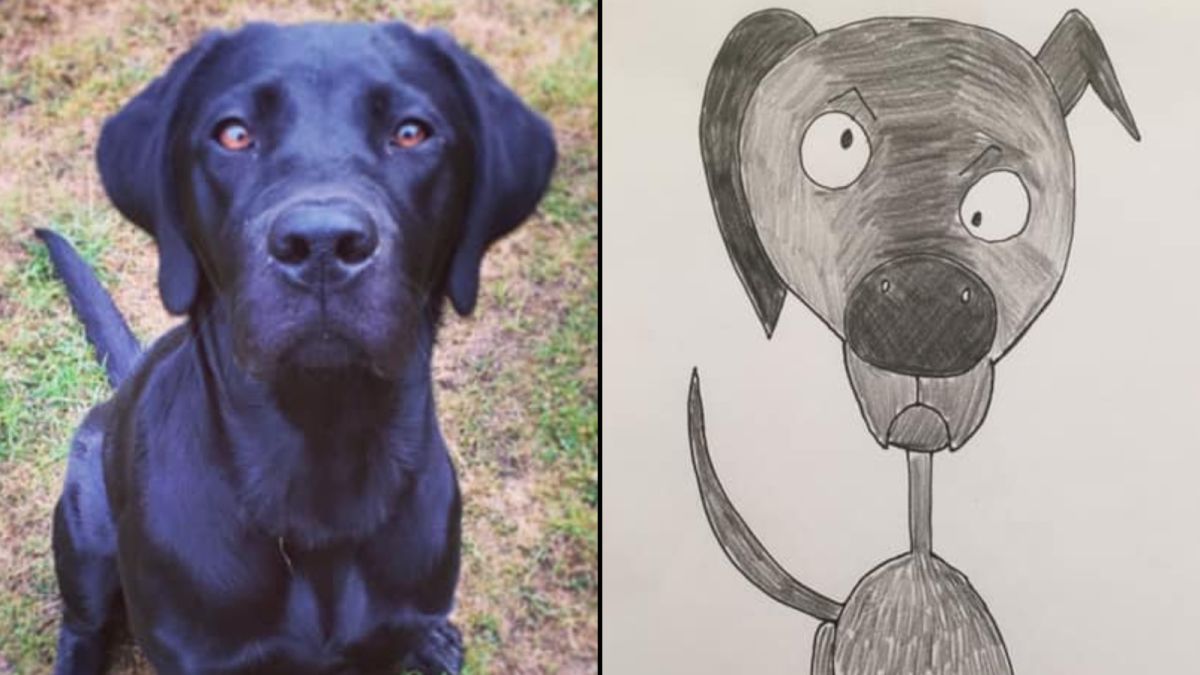 Mysterious Story Of How A Dad Is Raising Money For Charity Through Amateurish Pet Portraits
Mysterious things do occur every day. It's happened to Phil Heckels who has amassed thousands of pounds for charity by making drawings of people's pets.
Phil Heckels spoke to CNN about how it happened. It started six weeks ago when he tried to help his 6-year-old son create a thank you card for family.
He came up with an idea to sketch the family dog, a black Labrador with the name Narla just to motivate his son. He will later post the picture of the drawing on Facebook with the playful caption about selling it for $390.
"It was pretty crap," said Heckels, from Worthing, south England, who was startled to see offers for his work.
As the day drew to a close, he had gotten seven requests from pals who also desired drawings of their pets. The next few days would see many orders come in as his popularity grew daily.
Heckels who has a full time job in commercial real estate decided to create a special page for his artwork services. He named the page "Hercule Van Wolfwinkle", an alias he's made use of on Facebook for over ten years.
"Extremely realistic pictures which will grace any household," reads the tagline on the page but looking at it closely, this is not the case.
Big eyes, fat arms and abnormal features are characteristics of his works but Heckles claims he's working within what he knows how to do.
"I genuinely try quite hard to try and draw them," he said, mentioning the fact that he had little knowledge of art at school since he didn't study the subject at GCSE, the English standard of a high school degree.
To him, he's enjoying the whole thing.
"I'm just having a laugh with it," Heckels told CNN. "People seem to be enjoying it and I'm certainly enjoying it."
A particular client demanded to pay Heckles for his services, but Heckels surprisingly turned down the payment.
"I can't take any money for it so give some money to charity," Heckels said he told the client.
Heckels would later establish a JustGiving fundraiser for Turning Tides, a charity for the homeless and destitute. He claims his family has been an ardent supporter for years.
At the time of writing, the fundraiser has realized over £11,500 (about $15,000). Heckels says he's keen on ending homelessness.
"It's an absolute basic human need to have a roof over your head," he said further saying he'll keep producing more works as long as people are contributing to the cause.
In all, he's produced over 220 portraits, out of over 1,000 requests.
Though Heckels doesn't think he'll attend to all the requests, he's keen on raising more money as well as public attention in a bid of being a source of happiness during these difficult times.
"It is like a little bit of fun and a little bit of light when there isn't much to be cheery about at the minute," he said. "I would die a happy man if I could spend the rest of my life doing this.
Cornwall Family's Dog Leads Rescue Team to Missing Cat Mowgli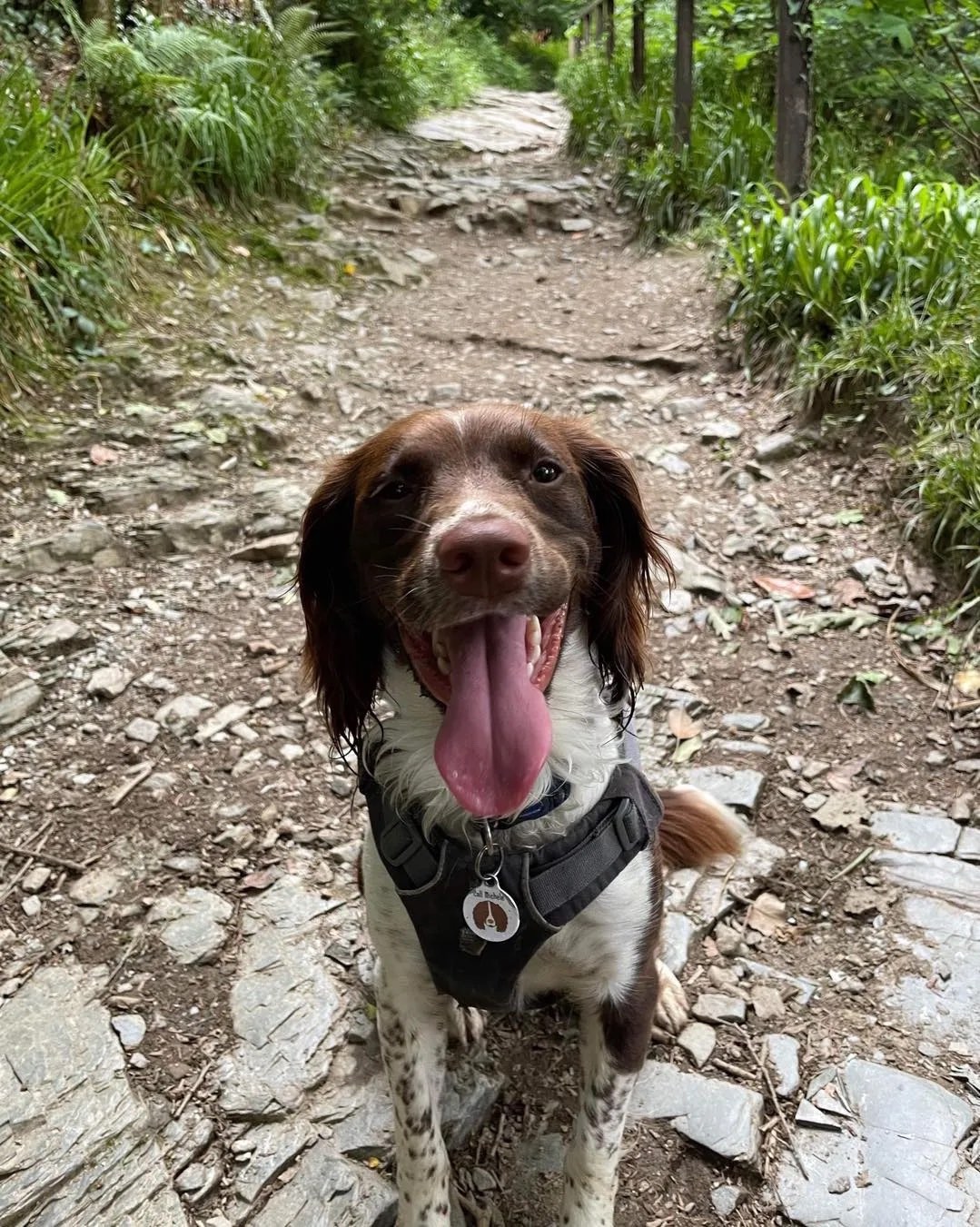 In a heartwarming tale of loyalty and bravery, a family in Cornwall, UK, was reunited with their missing cat, Mowgli, thanks to their quick-thinking dog, Daisy. Mowgli had gone missing on October 20 and was lost for six days before Daisy led the family to a surprising discovery.
Mowgli's owner, Michele Rose, had nearly given up hope of finding her beloved cat when Daisy, a spirited spring spaniel, exhibited unusual behavior near the woods surrounding their Cornwall home. "Daisy was going berserk," Michele explained, prompting the family to follow the determined dog.
Daisy, known to be good friends with Mowgli, seemed to sense something amiss and guided the family to an abandoned mineshaft. Michele's son, Hamish, shared with the PA news agency, "Daisy and Mowgli are pretty good mates, so she could probably tell he was down there."
The family's concern deepened as they realized Mowgli might be trapped in the mineshaft. Swift action was required, and a rescue team was summoned to the scene. Equipped with cages and rope, the team worked tirelessly for hours to reach the stranded feline.
To their astonishment, Mowgli was found safe at the bottom of the mineshaft. Miraculously, despite the ordeal, the resilient cat emerged unharmed. The rescue team carefully lifted Mowgli to safety, bringing joy and relief to the worried family.
"Without Daisy doing that, Mowgli could still be down there, that's for sure. She was persistent in making me follow her; it was amazing. Daisy is a superstar. She's an amazing dog," expressed Michele Rose in gratitude to her faithful canine companion during an interview with the BBC.
Hamish, Michele's son, added with a touch of humor, "If Daisy wasn't the favorite child already, she definitely is now," speaking to The Independent. The heroic efforts of Daisy not only saved Mowgli but also showcased the incredible bond between animals and their ability to understand and communicate in times of need.