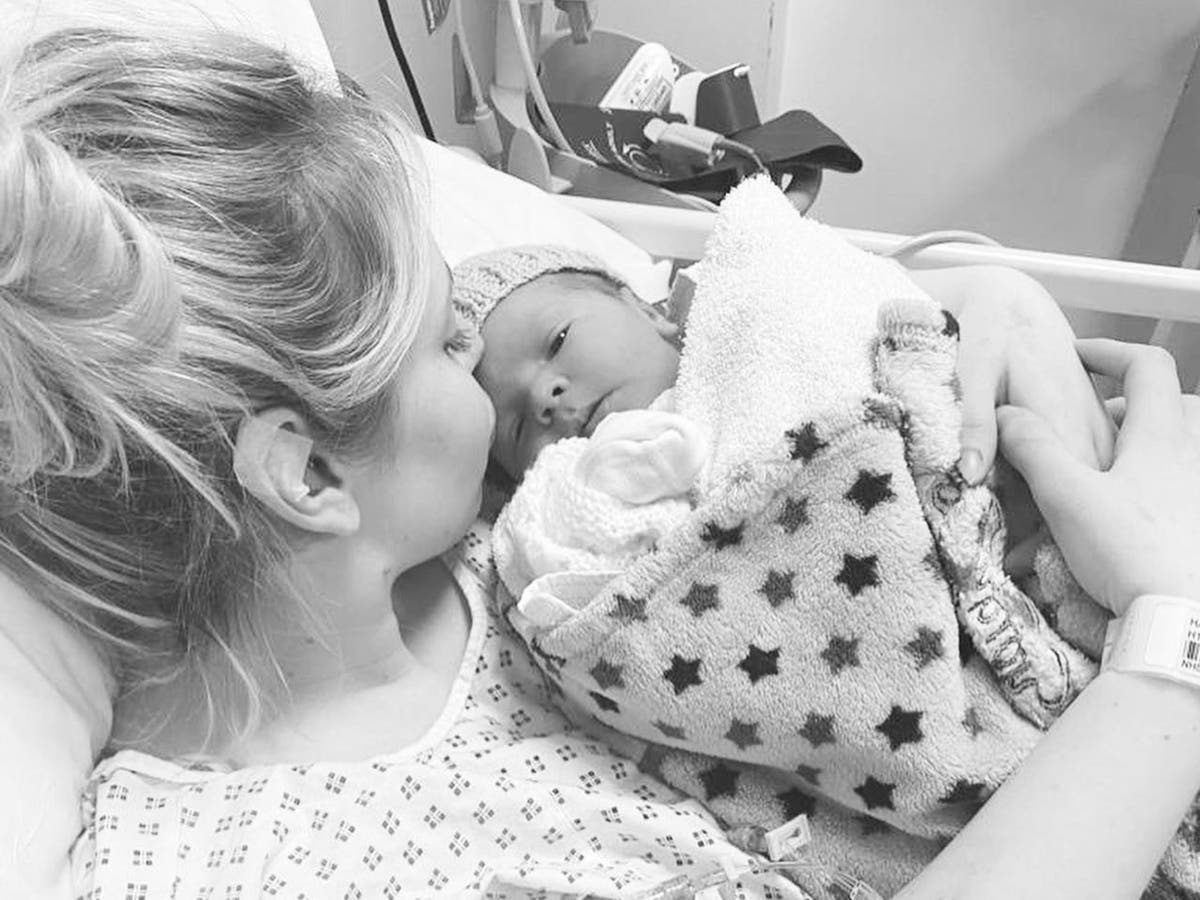 Meet 'Car Park Charlie': Parents Welcome Child to World in Unlikeliest of Places
There are few times in life where we feel less in control than when we welcome our first child to the world. Parents and nerves go hand-in-hand, particularly as they go through the process together for the first time. For Harriet Hanson and Adam Smith, the process couldn't have gone smoother or have happened in a less likely of situation.
In today's story, we are going to take a deep dive into the baby taking over the nation. We are going to introduce you to Car Park Charlie and the family that he calls his own.
It Started With a Hospital Trip
When Harriet Hanson and Adam Smith checked into the Premier Inn Grimsby, it wasn't because they had fallen in love with the place. Harriet and Adam had whisked themselves away to the hospital that previous morning after Harriet had begun to experience contractions late in her pregnancy. The two had driven from their hometown in Skegness for more than 45 minutes to arrive at the hospital in Grimsby of North East Lincolnshire. The advising doctor at the time told Ms. Hanson and her husband that she was still likely 'a ways off'. Harriet and Adam were told that they could go home and were advised to return when the event was nearer.
With home almost an hour away and snow rapidly accumulating on the roads, Harriet and Adam knew that they didn't want to drive all the way back to Skegness. After all, the long drive + the likelihood that they might have to immediately drive back made them more than a little nervous. So Adam would pull the family into the Premier Inn right outside Grimsby where his plan was to book a room. Fortunately, the night staff was headed by Mike Krofchak who was quick to get the couple a room, and quicker to come and save the day just hours later!
Settling Into the Hotel Room
It hadn't taken long for Adam and Harriet to realize that the hospital had been mistaken in sending them away. Harriet would soon experience her water breaking and due to the inclement weather, Adam and Mike were forced to take an active role in the process. Mike Krofchak, the quick-thinking night clerk, was quick to get on the phone with an ambulance while Adam and Harriet settled in for their adventurous night.
On the phone with the hospital, Adam was told that he must prepare Harriet for delivery himself. Fortunately, his skills weren't put to the test as paramedics arrived just in time to help deliver the child in their ambulance. Charlie, affectionately nicknamed 'Car Park Charlie', would enter the world at 12:29am on February 8th while weighing in at a solid 8lbs and 3.5oz. According to the team at the Premier Inn, Charlie would instantly become the youngest-ever guest to stay at the chain, and they have offered a complimentary stay for a return visit to the family.
According to Adam and Harriet, had they not made the decision to stay at the Premier Inn rather than drive home, it was very likely that their child could have come to a negative or unhealthy end. Adam told the press that his family made three lifesaving decisions on that night: avoiding snowy rides driving home, staying at a nearby inn, and choosing the Premier Inn.
For his part, Mr. Krofchak was just happy to be part of a fun story. Krofchak stated, "It was a real privilege to know I helped in some small way with the safe arrival (of Charlie)."
Dog Trainer and Dog Groomer Get Married Accompanied By Their Best Friends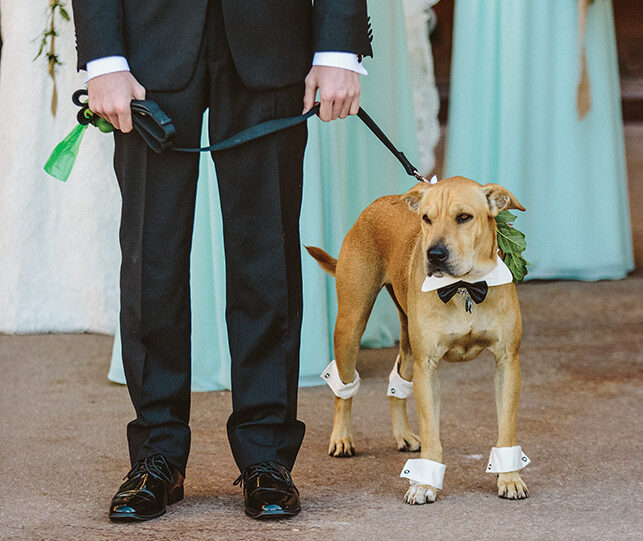 Weddings Are for Sharing With Loved Ones
When people get married, they spend one perfect day with their most loved friends and family. While many people only think about their human friends and family, there are a lot of people who could never imagine starting this important new chapter in their lives without their beloved pets. In fact, many people might have to admit, if they were being honest, that they loved their pets more than some of the relatives who came to the wedding, especially if they felt obligated to invite some relatives they rarely see and barely know.
Some People Already Spend Their Lives With Pets
Anyone who works full-time as a dog trainer or groomer already spends most of their working days with animals. They see dogs all day long, and they make the choice to do so because of many reasons. Working with pets is rewarding on many levels. Especially if you see the same dogs again and again, you form a close bond. Communicating with pets is therapeutic and generally far less stressful than dealing with humans. The people who work with dogs don't get sick of dogs and try to go home to a quiet house; they tend to have larger pet families than average.
A Dog Trainer and a Dog Groomer Tie the Knot
Paul and Annette Anthony are typical in that they work with dogs as a profession, and they have a large pet family. On the day they got married, their family consisted of 2 humans and 9 canines. Both Paul and Annette admitted that their pets were more to them than just fun — their beloved dogs also helped them get through rough times in their lives, including personal tragedies. Annette's German Shepherd Pesci is even an emotional support animal, helping her to deal with severe anxiety and depression. There was no way that their pets were going to be left out of the most important day of their lives going forward.
Canine Best Man
Paul's service dog Finn has earned his retirement. Finn has competed in over 40 events, earning titles and even setting records. He was also there for Paul when Paul developed PTSD after being at the scene of the deadliest plane crash in Pennsylvania's history. Finn was the one who helped with the proposal, giving Annette the ring with a note asking her to marry his dad. It was only fitting that Finn ended up being one of the best men at the wedding too.
A Family Affair
All 9 dogs walked down the aisle and stayed throughout the ceremony. Annette's dog Pesci even came to comfort her during the ceremony when she started to cry from happiness because he wanted to make sure his momma was all right. Whether you want to use your dogs in the ceremony as ring bearers, best men, or flower girls, or if you just want them to be present, it makes sense to have your pets help you celebrate such an important day in your life.