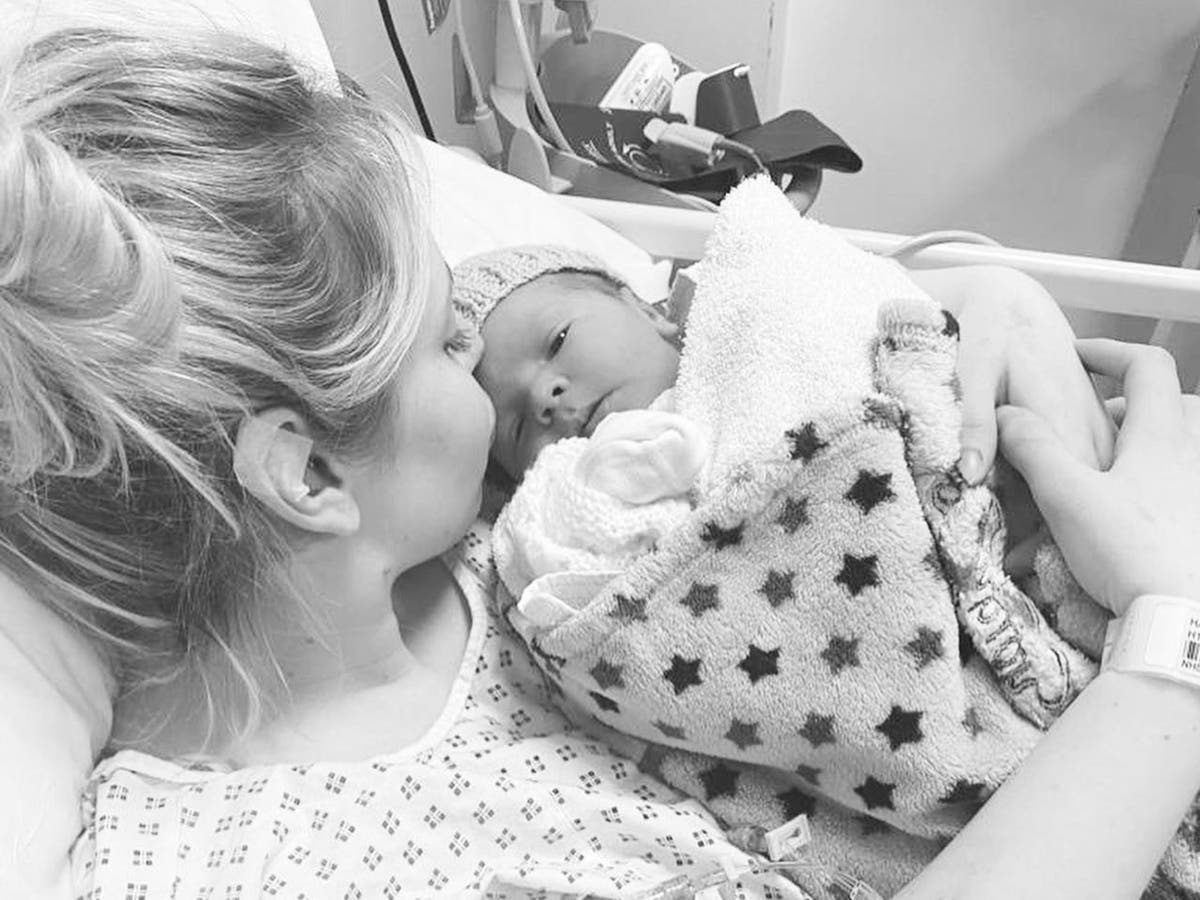 Meet 'Car Park Charlie': Parents Welcome Child to World in Unlikeliest of Places
There are few times in life where we feel less in control than when we welcome our first child to the world. Parents and nerves go hand-in-hand, particularly as they go through the process together for the first time. For Harriet Hanson and Adam Smith, the process couldn't have gone smoother or have happened in a less likely of situation.
In today's story, we are going to take a deep dive into the baby taking over the nation. We are going to introduce you to Car Park Charlie and the family that he calls his own.
It Started With a Hospital Trip
When Harriet Hanson and Adam Smith checked into the Premier Inn Grimsby, it wasn't because they had fallen in love with the place. Harriet and Adam had whisked themselves away to the hospital that previous morning after Harriet had begun to experience contractions late in her pregnancy. The two had driven from their hometown in Skegness for more than 45 minutes to arrive at the hospital in Grimsby of North East Lincolnshire. The advising doctor at the time told Ms. Hanson and her husband that she was still likely 'a ways off'. Harriet and Adam were told that they could go home and were advised to return when the event was nearer.
With home almost an hour away and snow rapidly accumulating on the roads, Harriet and Adam knew that they didn't want to drive all the way back to Skegness. After all, the long drive + the likelihood that they might have to immediately drive back made them more than a little nervous. So Adam would pull the family into the Premier Inn right outside Grimsby where his plan was to book a room. Fortunately, the night staff was headed by Mike Krofchak who was quick to get the couple a room, and quicker to come and save the day just hours later!
Settling Into the Hotel Room
It hadn't taken long for Adam and Harriet to realize that the hospital had been mistaken in sending them away. Harriet would soon experience her water breaking and due to the inclement weather, Adam and Mike were forced to take an active role in the process. Mike Krofchak, the quick-thinking night clerk, was quick to get on the phone with an ambulance while Adam and Harriet settled in for their adventurous night.
On the phone with the hospital, Adam was told that he must prepare Harriet for delivery himself. Fortunately, his skills weren't put to the test as paramedics arrived just in time to help deliver the child in their ambulance. Charlie, affectionately nicknamed 'Car Park Charlie', would enter the world at 12:29am on February 8th while weighing in at a solid 8lbs and 3.5oz. According to the team at the Premier Inn, Charlie would instantly become the youngest-ever guest to stay at the chain, and they have offered a complimentary stay for a return visit to the family.
According to Adam and Harriet, had they not made the decision to stay at the Premier Inn rather than drive home, it was very likely that their child could have come to a negative or unhealthy end. Adam told the press that his family made three lifesaving decisions on that night: avoiding snowy rides driving home, staying at a nearby inn, and choosing the Premier Inn.
For his part, Mr. Krofchak was just happy to be part of a fun story. Krofchak stated, "It was a real privilege to know I helped in some small way with the safe arrival (of Charlie)."
'Trail Angel' Leaves Behind Good Deeds For Other Hikers to Find
A marked route stretching between the Eastern United States and into Maine, the Appalachian Trail offers hikers the chance to experience the longest hiking-only trail on the planet. As a one-of-a-kind destination, the Appalachian Trail brings in more than 2 million visitors every single year. Reaching heights of 6,643 feet and extending for more than 2,200 total miles, the Appalachian Trail is as challenging as it is inviting, a testament both to nature and those willing to overcome it.
Due to the intensity of the trail and its large coverage area, Trail Angels have begun to leave behind little gifts to help others follow in their path. Michele Staudenmaier had been hiking on the Appalachian Trail (A.T.) in March alongside her son, Zach. While walking the trail, Zach and Michele got to talking about gifts left behind for the hikers. Apparently, the hiking community has always appreciated donated gifts and drinks alongside trail markers, lovingly referring to these individuals as Trail Angels.
Understanding how important food and drink can be to a wilderness hike that ranges from easy to strenuous, Michel decided that she would become a Trail Angel herself alongside her husband, Dave.
Becoming a Trail Angel
When Michel and Zach had their discussion regarding trail angels, they were in the middle of a fun family trip. Michel's husband, Dave, had already booked several Airbnb's along their route through the A.T., with booked stops in Georgia, Tennessee, Vermont, Maine, West Virginia, and Pennsylvania. The trip was scheduled to take roughly six months, crossing through many significantly remote and rural places. Some of these rural areas end up featuring a small oasis of hikers, and finding these areas is known as stumbling upon Trail Magic.
Michel and her family ran into a group of Trail Angels during their work. Michele said, "I realized there was a massive community of volunteers that spend their time and money to support A.T. hikers." Michele went on to say, "I had no idea!"
While an average hike will knock out nearly 600 calories per hour, it can be hard to normalize this average. Many hikers will carry packs weighing upwards of 30 to 50lbs, adding a tremendous amount of stress to their physical efforts. To help keep these folks fed and energized, Michele would cook and pack foods like hot dogs, chips, sweet treats, Gatorade, and even sodas. One such Trail Magic event saw Michele arrive with several buckets of Kentucky Fried Chicken, leading to more than 30 hikers eating well and sharing their stories.
One event showed Michele the true stakes pertaining to Trail Angels as well as the importance of her own work. Michele had fueled a trail marker with food when a hiker arrived. After talking to the weakened hiker, he revealed that he had run out of food completely. Had he not found Michele and her food, there is no telling what could have happened.
According to Michele and many of the hiking enthusiasts that she has met, it is rare to have any food leftover after a long hike. For that reason, unexpected hot meals waiting in the middle of the A.T. will always be seen and enjoyed as a magical moment!