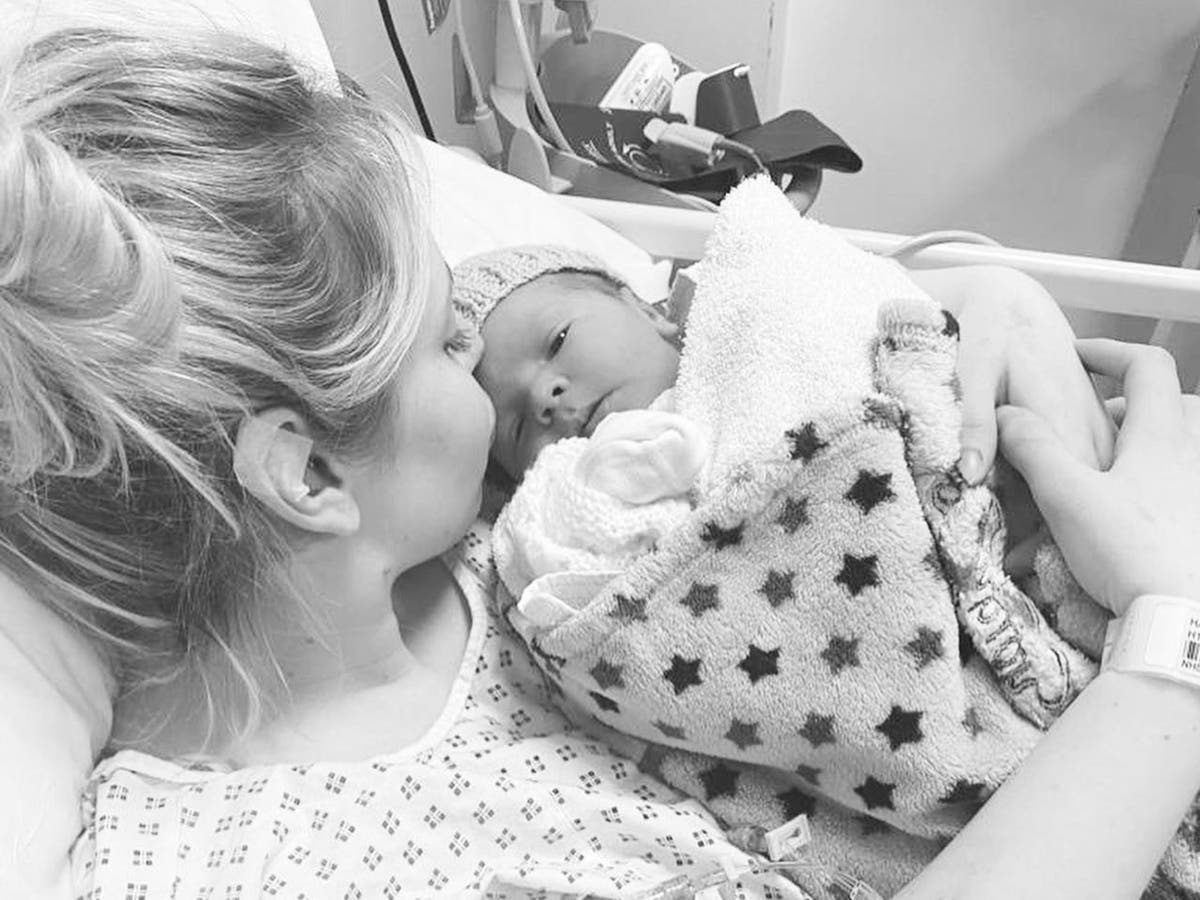 Meet 'Car Park Charlie': Parents Welcome Child to World in Unlikeliest of Places
There are few times in life where we feel less in control than when we welcome our first child to the world. Parents and nerves go hand-in-hand, particularly as they go through the process together for the first time. For Harriet Hanson and Adam Smith, the process couldn't have gone smoother or have happened in a less likely of situation.
In today's story, we are going to take a deep dive into the baby taking over the nation. We are going to introduce you to Car Park Charlie and the family that he calls his own.
It Started With a Hospital Trip
When Harriet Hanson and Adam Smith checked into the Premier Inn Grimsby, it wasn't because they had fallen in love with the place. Harriet and Adam had whisked themselves away to the hospital that previous morning after Harriet had begun to experience contractions late in her pregnancy. The two had driven from their hometown in Skegness for more than 45 minutes to arrive at the hospital in Grimsby of North East Lincolnshire. The advising doctor at the time told Ms. Hanson and her husband that she was still likely 'a ways off'. Harriet and Adam were told that they could go home and were advised to return when the event was nearer.
With home almost an hour away and snow rapidly accumulating on the roads, Harriet and Adam knew that they didn't want to drive all the way back to Skegness. After all, the long drive + the likelihood that they might have to immediately drive back made them more than a little nervous. So Adam would pull the family into the Premier Inn right outside Grimsby where his plan was to book a room. Fortunately, the night staff was headed by Mike Krofchak who was quick to get the couple a room, and quicker to come and save the day just hours later!
Settling Into the Hotel Room
It hadn't taken long for Adam and Harriet to realize that the hospital had been mistaken in sending them away. Harriet would soon experience her water breaking and due to the inclement weather, Adam and Mike were forced to take an active role in the process. Mike Krofchak, the quick-thinking night clerk, was quick to get on the phone with an ambulance while Adam and Harriet settled in for their adventurous night.
On the phone with the hospital, Adam was told that he must prepare Harriet for delivery himself. Fortunately, his skills weren't put to the test as paramedics arrived just in time to help deliver the child in their ambulance. Charlie, affectionately nicknamed 'Car Park Charlie', would enter the world at 12:29am on February 8th while weighing in at a solid 8lbs and 3.5oz. According to the team at the Premier Inn, Charlie would instantly become the youngest-ever guest to stay at the chain, and they have offered a complimentary stay for a return visit to the family.
According to Adam and Harriet, had they not made the decision to stay at the Premier Inn rather than drive home, it was very likely that their child could have come to a negative or unhealthy end. Adam told the press that his family made three lifesaving decisions on that night: avoiding snowy rides driving home, staying at a nearby inn, and choosing the Premier Inn.
For his part, Mr. Krofchak was just happy to be part of a fun story. Krofchak stated, "It was a real privilege to know I helped in some small way with the safe arrival (of Charlie)."
Act of Kindness at Party City Launches Heartwarming Viral Challenge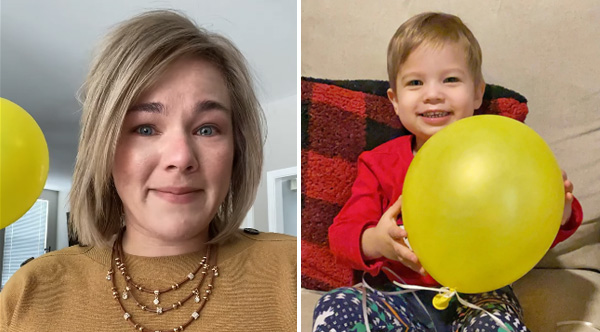 When Natasha and her son Grayson packed up their bags to visit Party City in Martinsburg, WV, they really had no idea what they were getting themselves into. Ostensibly on a trip to get some Valentine's Day gifts for school, Natasha and her son would end up engaging in a conversation with the cashier at the register. A short talk later and the cashier would gift young 2-year-old Grayson a yellow balloon. While the interaction may have seemed relatively mundane at a glance, it would go on to launch a viral challenge that would bring smiles to households around the world.
Launching a Viral Challenge — on Accident!
After returning home from Party City, Natasha Kable Fogle realized the depth of how touched she was by the gesture of kindness. Natasha would turn to Facebook in order to highlight the act of kindness granted at Party City as well as what it meant to her son, Grayson. While Natasha had wanted to spread the word about Party City's positive practices, she had no idea that her Facebook message would become the next big thing in viral challenges!
Natasha uploaded a video thanking the cashier at Party City for her act of kindness, and it wasn't long until the message had found its way around the internet. Pretty soon, a local law firm near Natasha would decide to launch the #YellowBalloonChallenge. The law firm, named Catrow Law PLLC, decided to launch the challenge on Twitter to start an avalanche of positive acts of kindness.
Catrow Law described the #YellowBalloonChallenge as a game of passing kindness forward in ways both large and small. From mowing the lawn or shoveling a driveway to paying for the car behind you at the coffee shop, the Yellow Balloon Challenge would quickly find its footing on the internet. To get things started, Catrow Law PLLC would pay $100 to Meals on Wheels by paying for a stranger's account. The donation was tagged with a simple message, "Keep the yellow balloon challenge going!"
The Internet Saves the Day
From Catrow Law PLLC, the Yellow Balloon Challenge would find its way to Studio M Boutique where it was summarily accepted. Studio M Boutique would agree to donate 10% of its sales for an entire night to a client that had been engaging in a fight against cancer. Not only would Studio M Boutique end up raising an exceptional amount of funds, but the business would push the Yellow Balloon Challenge into another demographic of potential challengers. Among the other local businesses to engage in the Yellow Balloon Challenge was TJ's Pit Stop who had dedicated its donations to The Boys and Girls Club.
Viral social media challenges have played a huge role in day-to-day life and the Yellow Balloon Challenge was no exception. First there was the Ice Bucket ALS challenge and now the Yellow Balloon Challenge. What else can the internet do to help those in need?