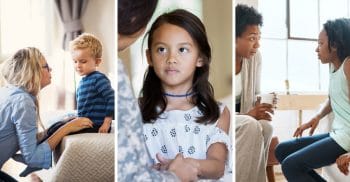 Life Without a Father: A Queer Parent Offers Their Take
I cannot help but to notice all of the ads that are on my social media feeds right now. Father's Day is right around the corner. While I take my hat off to all of the great fathers out there who are doing their best to handle the trials and tribulations of parenting, it's not a holiday I enjoy celebrating. I have not seen or spoken to my biological father in several decades now.
I highly doubt that we are going to have a reunion any time soon. I'm fine with it, quite honestly. It's something that I made peace with a very long time ago. In many instances, it is best for both parties to move on. Some people just aren't cut out to be parents and they need to stop forcing it. All I learned from him was a valuable lesson about the exact type of parent I did not want to be.
I feel confident when I say that I have been able to break this cycle. I'm not just a parent, though. I am a queer parent. There are a wide range of people out there who seem to believe that a child who is raised by queer parents will grow up to follow in their footsteps. It's sad that such a narrative would continue to persist during the Information Age but here we are.
If this argument was even a little bit sensible, I would have grown up as a cisgender straight person. That does not take away from the fact that there are a number of people out there who would like to strip me of my basic human rights. They operate under the false belief that every home needs a mother and a father, in the traditional sense.
With so many broken homes and undeniable traumas that have been created by these settings, you would think that people would be willing to let go of this idea by now. At the moment, me and my partner are raising three children (with a small dash of assistance from a former female partner and a sperm donor) and things are going just fine.
My goal is a simple one: to raise happy, healthy children who are kind and responsible. I'm not going to remain dependent on the idea that they need a father in the home. There's no need to fall into these types of traps. All a child needs is a home that is loving and safe. Children of same sex parents do not struggle in this regard. Studies show that we are doing a wonderful job.
The current administration may not agree but we are not about to allow these charlatans to ignore the facts. These hate mongers view queer parents as something that society needs to do away with and we wish that people were not willing to go along with this divisive rhetoric. People may look to use religion as a means of justifying their retrograde views but that does not mean that you need to, as well.
It's easier to cling to a few passages from an old religious text than to admit that you are wrong. We all have much left to learn. No one is a finished product, no matter how old they may be. All we can tell you is that our kids are happy, healthy and well taken care of. They are not worried about the lack of a father in the house and you shouldn't be, either. My kids do not have a "Dad" and we do not celebrate Father's Day. It hasn't stopped us from doing just fine!
"Superhero of the homeless!" Chants in Santiago describe real-life Batman that gives food to the homeless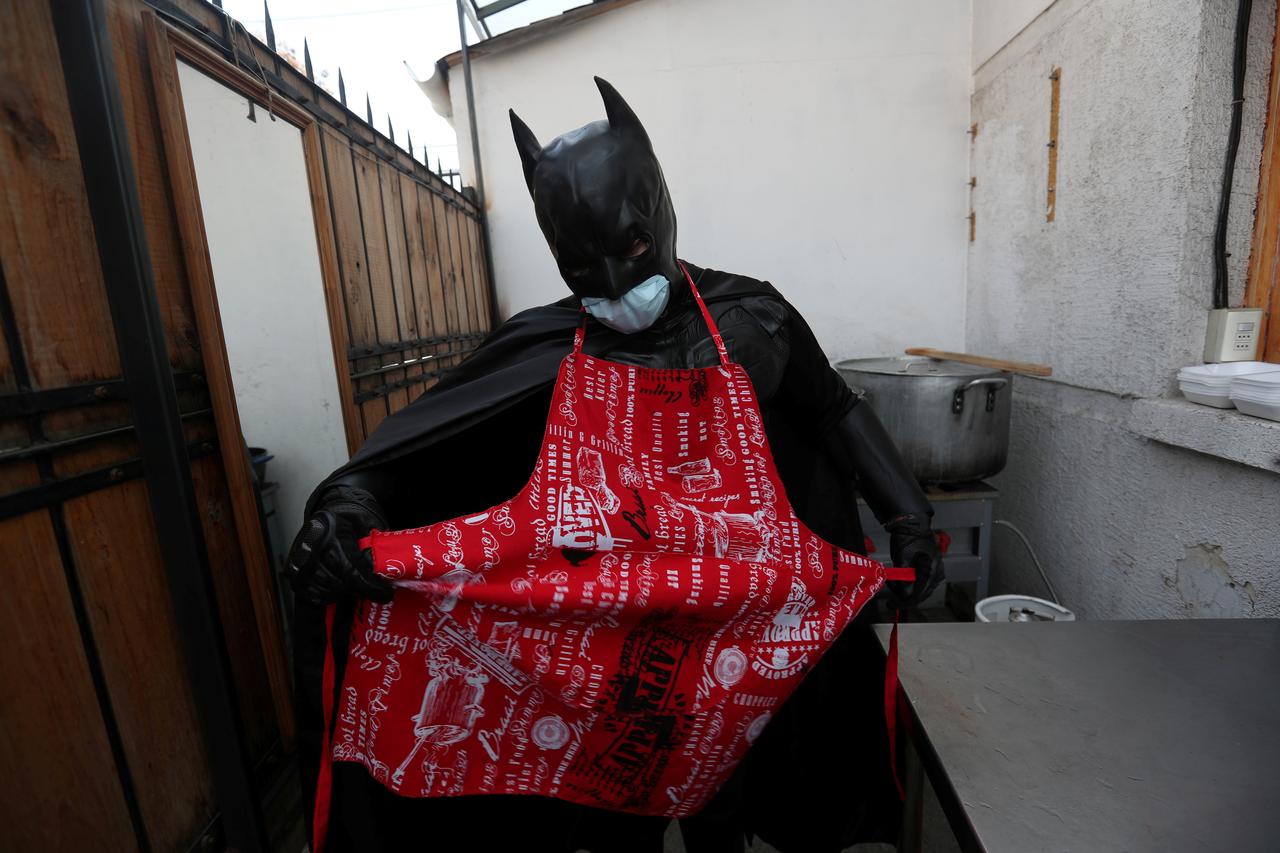 Unlike the fictional city of Gotham, the streets of Santiago are very real, but running in the dark, and fighting hunger is a true life superhero with the face of the Dark Knight, Batman.
Now he doesn't ride a Batmobil or know the first thing about Brazilian jujitsu, but he does his best in making life better for the homeless on the streets of Santiago by bringing them food on a regular basis. He doesn't solve crime or own any special combat gadgets, but he protects the homeless civilians from the villain of hunger and malnutrition.
With his Batmobil-esque SUV, he rides around the city distributing hot meals in his impressive costume- a cape and two masks, one with the typical bat ears and eye slots, and other for protection from the Coronavirus (even the fictional batman wasn't immune to viral diseases. So yeah, this one had to protect himself.)
The self-proclaimed "Solidarity Batman" is contributing his quota in making lockdown and the wave of the pandemic less agonizing for individuals on the streets, and we must say that he is doing a hell of a job. Many of his beneficiaries have only good things to say about him, and are super grateful for his selfless acts of benevolence.
Just like Bruce Wayne, this Batman knows his way around words, and he sure drops a few words of motivation, humor, and affection to people alongside giving them food.
What a guy!
He fills their stomachs, and gives them words of hope? If we didn't know better, we would be clamoring for the Avengers to consider him joining their team- Captain America certainly needs some real competition in motivational speaking.
According to him, Batman was the perfect superhero for his mission, as he represents community unity, and is loved by the people.
"Look around you, see if you can dedicate a little time, a little food, a little shelter, a word sometimes of encouragement to those who need it," he said in an interview.
Just like most masked superheroes, Santiago's Caped Crusader prefers to keep his identity unknown. But his face doesn't matter, does it? His good works already paint him as a beacon of hope and the world would be a better place if there were more of him running around.