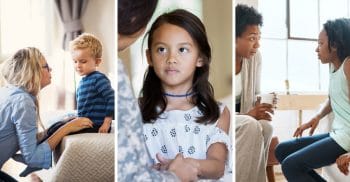 Life Without a Father: A Queer Parent Offers Their Take
I cannot help but to notice all of the ads that are on my social media feeds right now. Father's Day is right around the corner. While I take my hat off to all of the great fathers out there who are doing their best to handle the trials and tribulations of parenting, it's not a holiday I enjoy celebrating. I have not seen or spoken to my biological father in several decades now.
I highly doubt that we are going to have a reunion any time soon. I'm fine with it, quite honestly. It's something that I made peace with a very long time ago. In many instances, it is best for both parties to move on. Some people just aren't cut out to be parents and they need to stop forcing it. All I learned from him was a valuable lesson about the exact type of parent I did not want to be.
I feel confident when I say that I have been able to break this cycle. I'm not just a parent, though. I am a queer parent. There are a wide range of people out there who seem to believe that a child who is raised by queer parents will grow up to follow in their footsteps. It's sad that such a narrative would continue to persist during the Information Age but here we are.
If this argument was even a little bit sensible, I would have grown up as a cisgender straight person. That does not take away from the fact that there are a number of people out there who would like to strip me of my basic human rights. They operate under the false belief that every home needs a mother and a father, in the traditional sense.
With so many broken homes and undeniable traumas that have been created by these settings, you would think that people would be willing to let go of this idea by now. At the moment, me and my partner are raising three children (with a small dash of assistance from a former female partner and a sperm donor) and things are going just fine.
My goal is a simple one: to raise happy, healthy children who are kind and responsible. I'm not going to remain dependent on the idea that they need a father in the home. There's no need to fall into these types of traps. All a child needs is a home that is loving and safe. Children of same sex parents do not struggle in this regard. Studies show that we are doing a wonderful job.
The current administration may not agree but we are not about to allow these charlatans to ignore the facts. These hate mongers view queer parents as something that society needs to do away with and we wish that people were not willing to go along with this divisive rhetoric. People may look to use religion as a means of justifying their retrograde views but that does not mean that you need to, as well.
It's easier to cling to a few passages from an old religious text than to admit that you are wrong. We all have much left to learn. No one is a finished product, no matter how old they may be. All we can tell you is that our kids are happy, healthy and well taken care of. They are not worried about the lack of a father in the house and you shouldn't be, either. My kids do not have a "Dad" and we do not celebrate Father's Day. It hasn't stopped us from doing just fine!
The Ockendon Solar Farm's Remarkable Transformation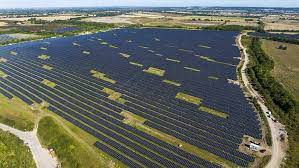 A once-neglected trash dump in England has undergone a breathtaking transformation into one of the United Kingdom's largest solar farms. The Ockendon solar farm, as it is now known, is set to provide electricity to an impressive 15,000 homes. With its 100,000 gleaming solar panels, it proudly stands as the third-largest solar farm in the entire UK.
This remarkable journey from waste ground to green energy oasis reflects the nation's growing commitment to renewable energy and sustainability. Frank Gordon, the director of policy at the Association for Renewable Energy and Clean Technology, highlighted the importance of projects like Ockendon solar farm in addressing the climate crisis. He told The Guardian, "We urgently need more solar in the UK to help meet our legally binding net-zero goals, and this summer's extraordinary global weather has further underlined the need for climate action."
The Ockendon solar farm is a shining example of the UK's transition to cleaner energy sources. Since 2020, nearly half of the nation's power has been sourced from a combination of wind, solar, bioenergy, and hydroelectric sources. This shift towards renewable energy not only reduces harmful emissions but also bolsters energy security and creates jobs in the burgeoning green energy sector.
The transformation of the Ockendon site is nothing short of inspirational. What was once a symbol of waste and environmental neglect has become a symbol of hope for a more sustainable future. As solar farms like Ockendon continue to sprout across the UK, they bring us one step closer to achieving our net-zero emissions goals and safeguarding the planet for generations to come.