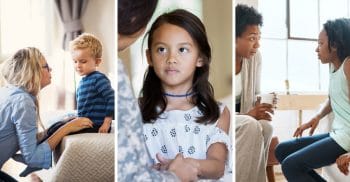 Life Without a Father: A Queer Parent Offers Their Take
I cannot help but to notice all of the ads that are on my social media feeds right now. Father's Day is right around the corner. While I take my hat off to all of the great fathers out there who are doing their best to handle the trials and tribulations of parenting, it's not a holiday I enjoy celebrating. I have not seen or spoken to my biological father in several decades now.
I highly doubt that we are going to have a reunion any time soon. I'm fine with it, quite honestly. It's something that I made peace with a very long time ago. In many instances, it is best for both parties to move on. Some people just aren't cut out to be parents and they need to stop forcing it. All I learned from him was a valuable lesson about the exact type of parent I did not want to be.
I feel confident when I say that I have been able to break this cycle. I'm not just a parent, though. I am a queer parent. There are a wide range of people out there who seem to believe that a child who is raised by queer parents will grow up to follow in their footsteps. It's sad that such a narrative would continue to persist during the Information Age but here we are.
If this argument was even a little bit sensible, I would have grown up as a cisgender straight person. That does not take away from the fact that there are a number of people out there who would like to strip me of my basic human rights. They operate under the false belief that every home needs a mother and a father, in the traditional sense.
With so many broken homes and undeniable traumas that have been created by these settings, you would think that people would be willing to let go of this idea by now. At the moment, me and my partner are raising three children (with a small dash of assistance from a former female partner and a sperm donor) and things are going just fine.
My goal is a simple one: to raise happy, healthy children who are kind and responsible. I'm not going to remain dependent on the idea that they need a father in the home. There's no need to fall into these types of traps. All a child needs is a home that is loving and safe. Children of same sex parents do not struggle in this regard. Studies show that we are doing a wonderful job.
The current administration may not agree but we are not about to allow these charlatans to ignore the facts. These hate mongers view queer parents as something that society needs to do away with and we wish that people were not willing to go along with this divisive rhetoric. People may look to use religion as a means of justifying their retrograde views but that does not mean that you need to, as well.
It's easier to cling to a few passages from an old religious text than to admit that you are wrong. We all have much left to learn. No one is a finished product, no matter how old they may be. All we can tell you is that our kids are happy, healthy and well taken care of. They are not worried about the lack of a father in the house and you shouldn't be, either. My kids do not have a "Dad" and we do not celebrate Father's Day. It hasn't stopped us from doing just fine!
Newly Discovered Flower Blooms Atop One of the World's RAREST Trees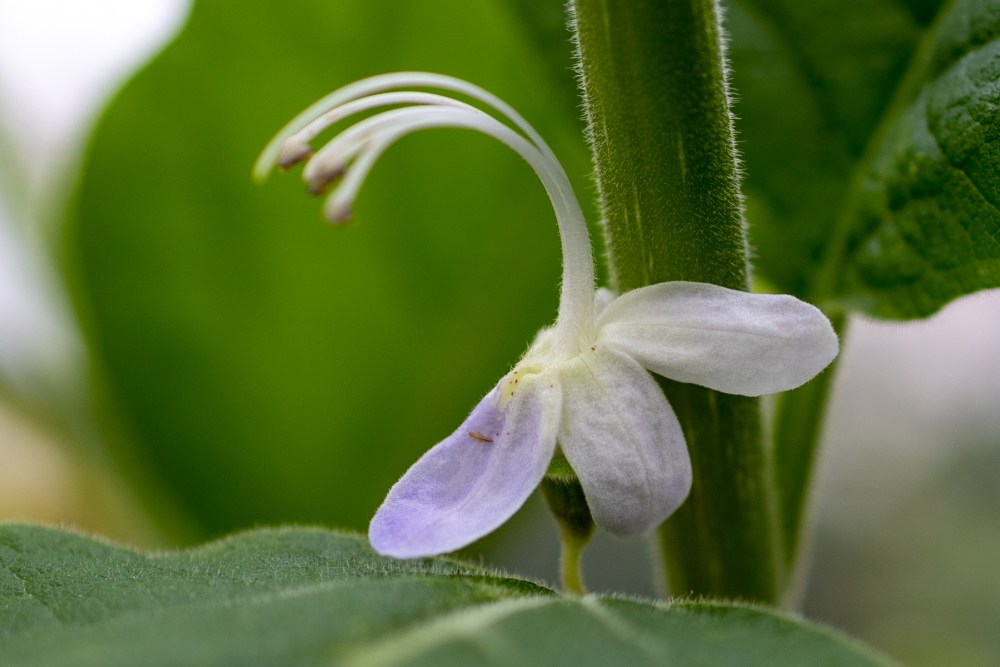 The Missouri Botanical Garden in St. Louis is known by locals for the intense work performed by the experts inside. When a small purple-and-white flower began to grow within their greenhouse, the team of experts at the Missouri Botanical Garden were confused. From their perspective, they were seeing something brand new – a completely fresh discovery.
Discovery on May 3rd
Justin Lee is a senior horticulturist at the Missouri Botanical Garden, and he was performing regular work on a Karomia Gigas sapling in the greenhouse when he first stumbled upon the rare purple-and-white flower. The Karomia Gigas is a tree from Africa with close relations to the mint plant. An endangered tree species in Africa, Justin was confused by the flower that had grown nearly an inch in length atop the tree.
Lee says of his discovery, "It's a bit odd for a mint flower. It seems flipped inside out."
The flower measured an inch in length with a strong halo of purple petals, sloping gently downward toward white stamens bearing pollen. According to Lee, the mint family likes to put out tube-styled flowers in an attempt to attract bees, butterflies, and moths. Lee also suggests that the tree can self-pollinate if necessary.
As the discovery made headlines around the city, the researchers at Missouri's Botanical Garden are preparing for more blooms in the future. Research has suggested that more Karomia Gigas flowers will grow at the greenhouse and it is then that their scientific research will really begin. Lee and his team are focused on successfully cultivating cross-pollination, thus improving the survivability of the plant in the world. At the time of this writing, only about two dozen of the Karomia Gigas trees can be found in the wilds throughout Tanzania.
The Wilds of Tanzania
At the time of this writing, the Karomia Gigas is considered so rare as to not even have a local Tanzanian nickname, nor is there an English one. What little is broadly known about the Karomia is that it can grow in straight stretches for up to 80 feet, limiting branch exposure until nearly halfway to its final height. As a result of its odd, stick-like growth, finding these unseen flower blooms has been harder than you might anticipate!
Roy Gereau is a program director for Tanzania at the Missouri Botanical Garden. Surprised but not shocked by the flower, Gereau was quick to admit that the bloom was new. Gereau said of the rare flower, "There certainly is no record of the flowers in scientific literature."
More important than discovering the flower, researchers in Missouri believe that they can maintain the health of the newly bloomed petals to prevent them from disappearing. Andrew Wyatt is the VP of Horticulture at the Missouri Botanical Garden, and he said, "We can make sure the species doesn't go extinct."
It has been a challenge to grow the plant in Missouri, as has been repeated by researchers at the facility. Seeds had been collected in 2018 from a series of Tanzanian field expeditions. These seeds were shipped to St. Louis where only around 100 were thought to be viable. To make things even more difficult, it was a task to match Tanzanian growing conditions within greenhouses in Missouri.
Despite the challenges that they had to face, it looks like the Karomia is finding solid footing within St. Louis. With some momentum and optimism on their side, what's next?
Andrew Wyatt said of the rare blooming flower and of his own future, "We were debating whether it would even flower in our careers."