Kids Surprise 'Dr. Mom' With Signs And Dancing After She Turns In Her Dissertation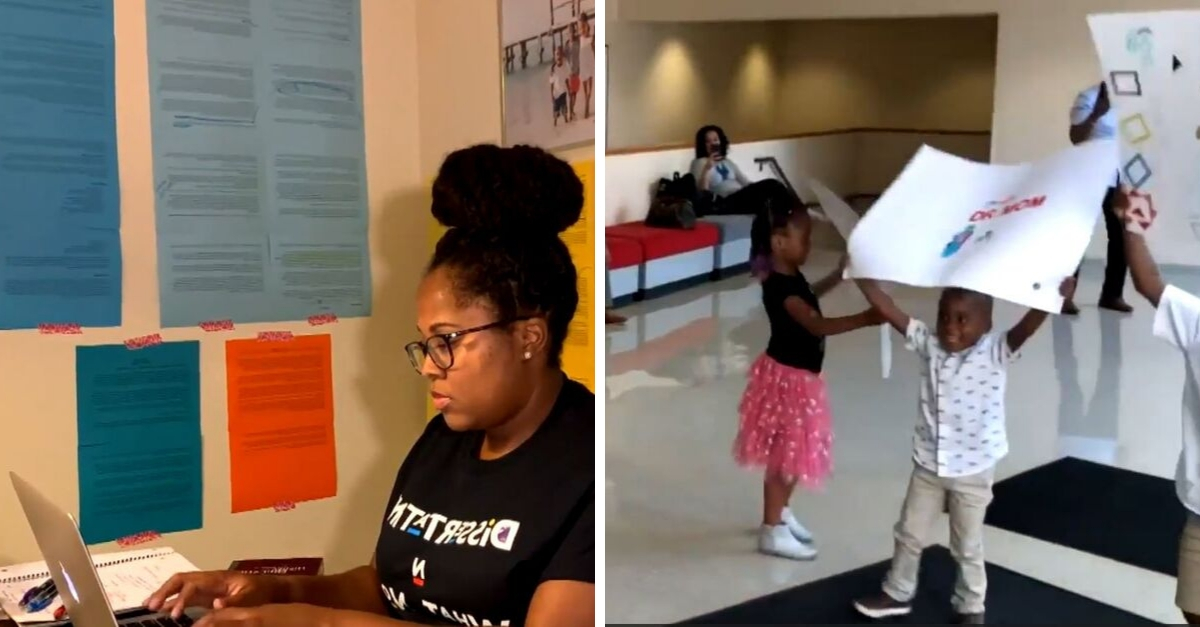 Imagine turning in your dissertation and coming home to your children who have orchestrated a celebration in your honor. Now, imagine your kids meeting you in the hallway of the school with congratulatory signs. This is what happened to Candace Hall.
The Ph.D. candidate handed in her dissertation at Maryville University only to find her kids – aged 4-years-old, 6-years-old, and 7-years-old respectively – in the hall. The youngsters were holding signs that read, "Congratulations, Mom" and "We Did It!" Candace's children topped off the celebration by dancing to 1K Phew's song, "We Did It." It was truly a moment to remember.
"I was pleasantly surprised," Candace told the press. "Not many people can effectively surprise me but they did. And it was just a joy to celebrate that moment with me."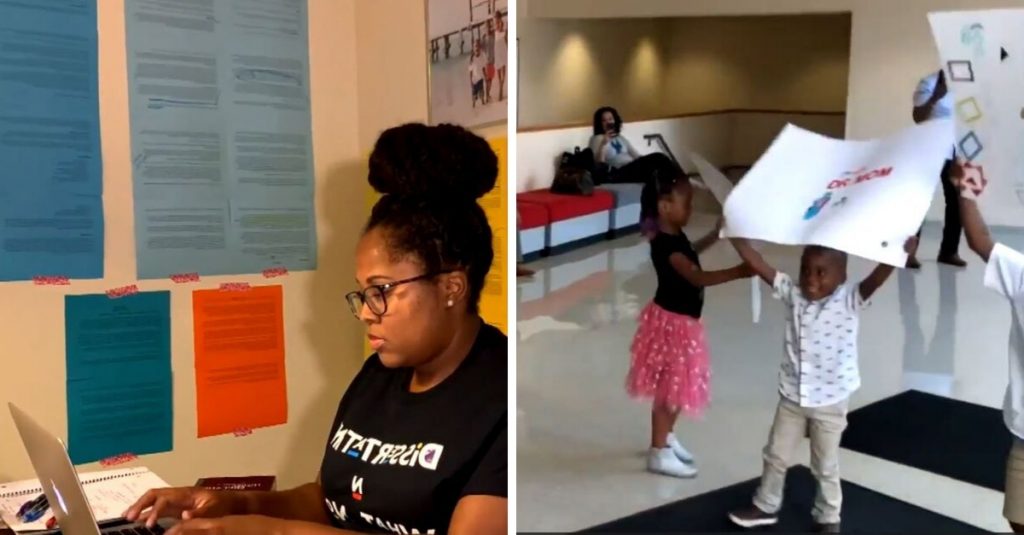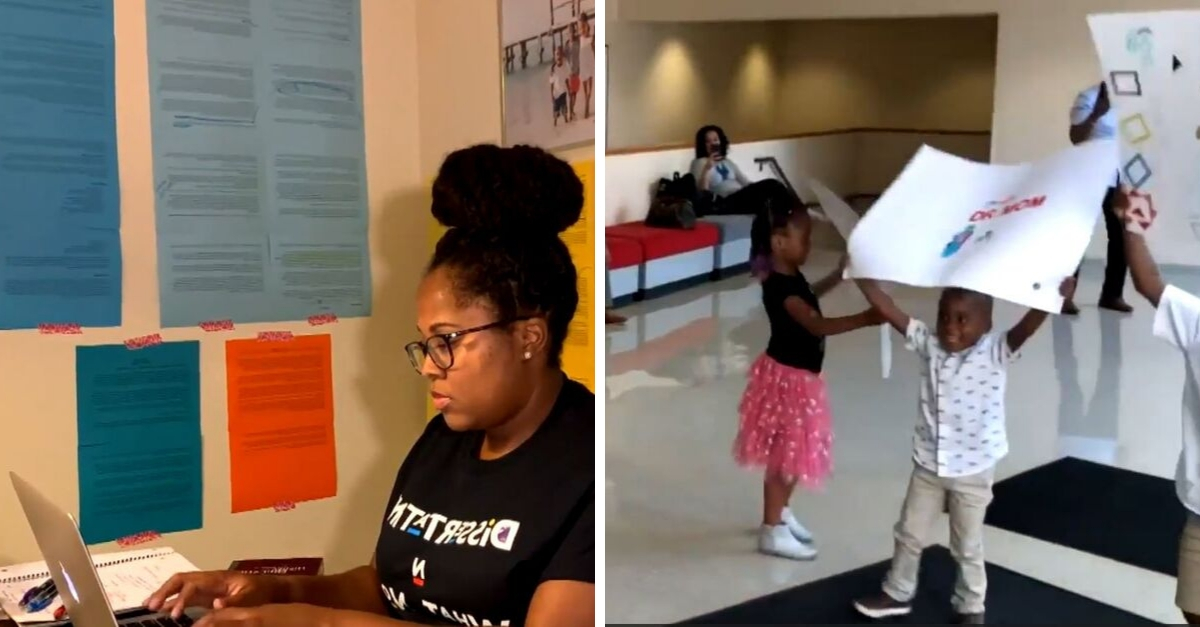 Candace's kids remember when their mom began her quest for a doctorate degree. The 31-year-old worked towards her goal for two years before seeing its manifestation this year.
"They saw me when I started the process, and then for them to see me finish, it was a blessing," Hall says. Of course, nothing meaningful comes easy.
"There are times where it was overwhelming and was like, 'I think about this too much. I have to balance way too much. I have to give up something," Candace admits. Such thoughts did not stay for long. "It was really important to just sit down and prioritize what was important to me. And then also to understand this would not be a permanent thing … the things that I would be sacrificing."
Candace's dissertation is about job satisfaction in academia with an emphasis on people of color. Her research was partially bred from personal experience. Candace works as a full-time academic coordinator at Washington University in St. Louis.
"My advice would be to write down your goals, what you see yourself doing and then put it up somewhere so that you see it and it's a reminder why you're doing this," Candace says regarding tips that she would give to others hoping to make their dreams a reality. "So that in those days, it feels impossible and you feel like giving up, you can remember why you started."
Candace can do a myriad of things with her doctorate degree. She already works in academia. It would not be too far-fetched, then, for Hall to broaden her horizons and move up in position using her new credentials.
Regardless of the path that she chooses, Candace knows that her kids are behind her full force. "I just hope my kids remember this when they get older and they feel like, 'Oh, I can't do it.' I hope they look back to this moment, like, 'Look what Mom did," Hall says.
Candace walks the graduation stage at Maryville University in Spring 2020. You can bet that her kids will be sitting front and center at the ceremony.
How Pregnancy Will Change Your Body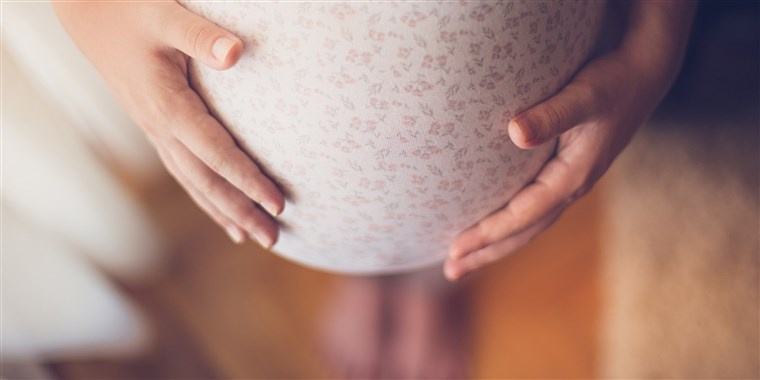 Becoming pregnant and bringing a new child into the world will do a lot more than just create a temporary belly bump and related large waistline. It will also trigger a number of changes to a woman's body, some remaining permanent. And they are not the predictable ones that women typically learn in high school or from science books. Instead, many of the changes are going to be things that only women know and pass on from person to person verbally. And when one woman talks about them, those in the know will smile and nod agreeing. But to outsiders, motherhood remains a "joy" to look forward too.
Let's Talk about Those Tootsies
There are some parts of the body that get bigger with pregnancy, but don't expect feet to be on the typical expectation list from the doctor or generic pregnancy preparation pamphlets. The fact is, women's feet get slightly longer as their foot arch decreases. This change, often assumed caused by the baby weight and the body hormonally preparing muscles and ligaments to stretch, ends up triggering the need for new shoes. So no, it's not just about needing to shop for the sake of shopping alone.
Redefining the Term "Exhausted"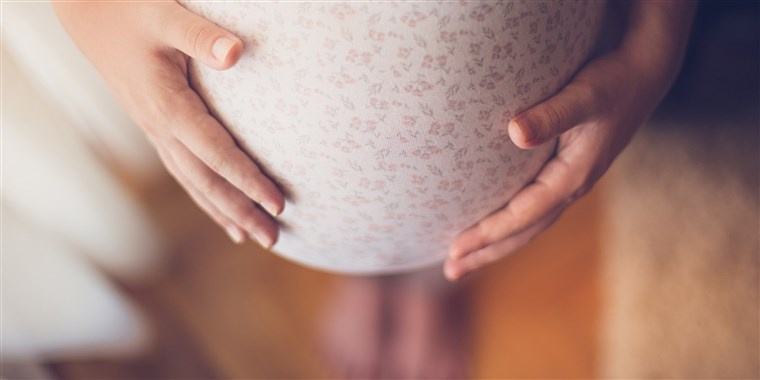 Because a woman's body has now become the creation system for a whole new life, it consumes a lot of energy, including what that mother-to-be would normally need to get through the day. The result is a regular and ongoing feeling of being wiped out most of the day. This sensation happens off and on from trimester to trimester, skipping the second one and returning again on the tail end.
Getting a Healthy Glow
Hormones being the culprits they are, will trigger a significant production of facial oil. That in turn will give you a very Roman healthy look which also makes a pregnant woman look a bit younger too. You're going to feel like your face is greasy more than not, but everyone is going admire how beautiful you look. Go with it; the facial changes are one of the up sides of the body changes.
Be a Lot More Careful
Pregnant women trip, stumble and fall a lot more than normal. The same hormone affecting the feet is affect all the other joints too, causing ligaments to stretch. Unfortunately, this benefit for allowing a woman to give birth will also affect all her other ligaments, making ankles and knees in particularly a lot more wobbly. No surprise, women tend to wear flats a lot during the second and third trimester for better traction and less falling risk.
Mommy Brain
Yep, you're not suddenly going stupid after years of being a genius; you have mommy brain when pregnant. Pregnancy is often associated with mentally feeling cloudy or forgetting a lot of things. When you have a being inside of you taking up some of that oxygen in your circulatory system, it's going to have an effect, and this one cuts down on the oxygen going to your brain. That will affect your ability to maintain concentration or use short-term memory in a normal fashion. Plan on writing things down a lot to remember what you need 30 minutes later.
Yes, having a child is a beautiful thing, and yes, you will get a bigger belly and breasts as part of the change to make a pregnancy happen. But there's a lot of other changes in the package that can be a bit of a surprise. It's up to you if you want to share them after your pregnancy, but it does make being pregnant a bit easier knowing more of what to expect than always being surprised.