Kids Surprise 'Dr. Mom' With Signs And Dancing After She Turns In Her Dissertation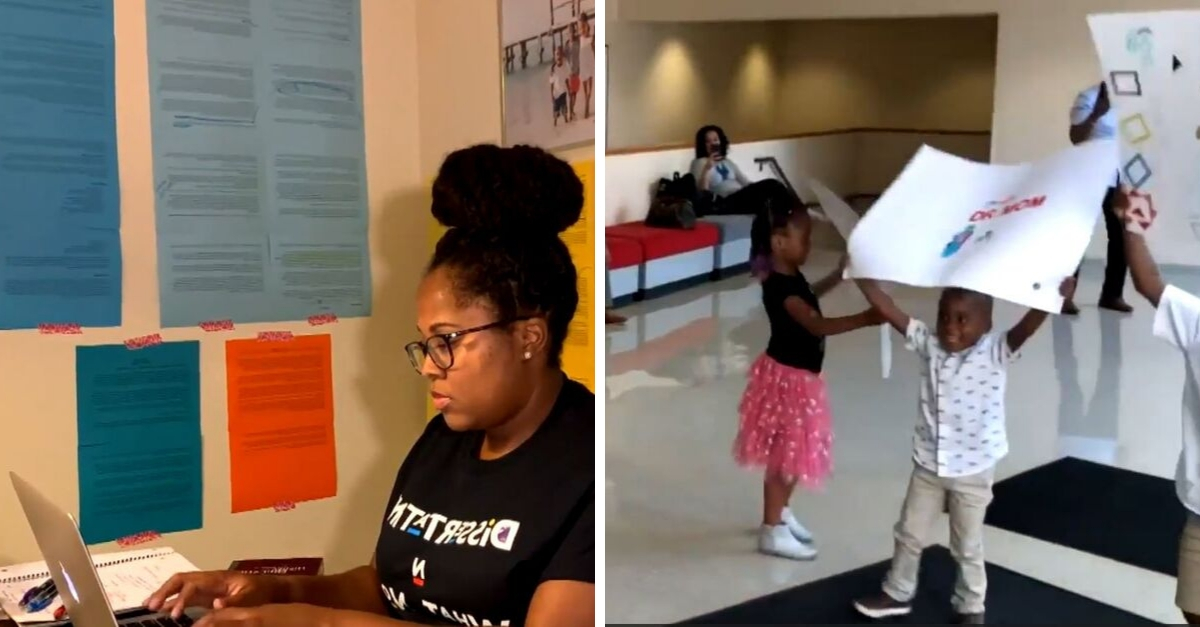 Imagine turning in your dissertation and coming home to your children who have orchestrated a celebration in your honor. Now, imagine your kids meeting you in the hallway of the school with congratulatory signs. This is what happened to Candace Hall.
The Ph.D. candidate handed in her dissertation at Maryville University only to find her kids – aged 4-years-old, 6-years-old, and 7-years-old respectively – in the hall. The youngsters were holding signs that read, "Congratulations, Mom" and "We Did It!" Candace's children topped off the celebration by dancing to 1K Phew's song, "We Did It." It was truly a moment to remember.
"I was pleasantly surprised," Candace told the press. "Not many people can effectively surprise me but they did. And it was just a joy to celebrate that moment with me."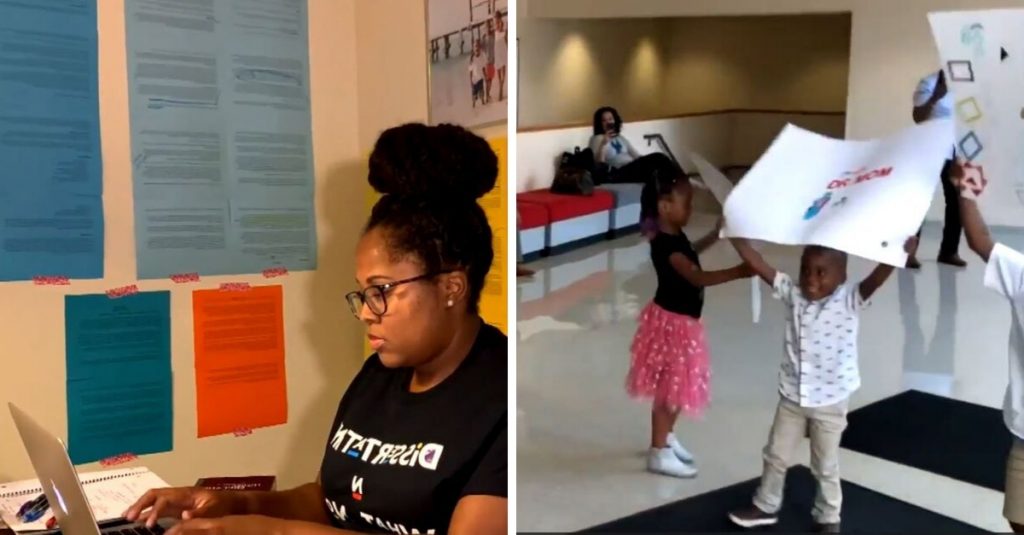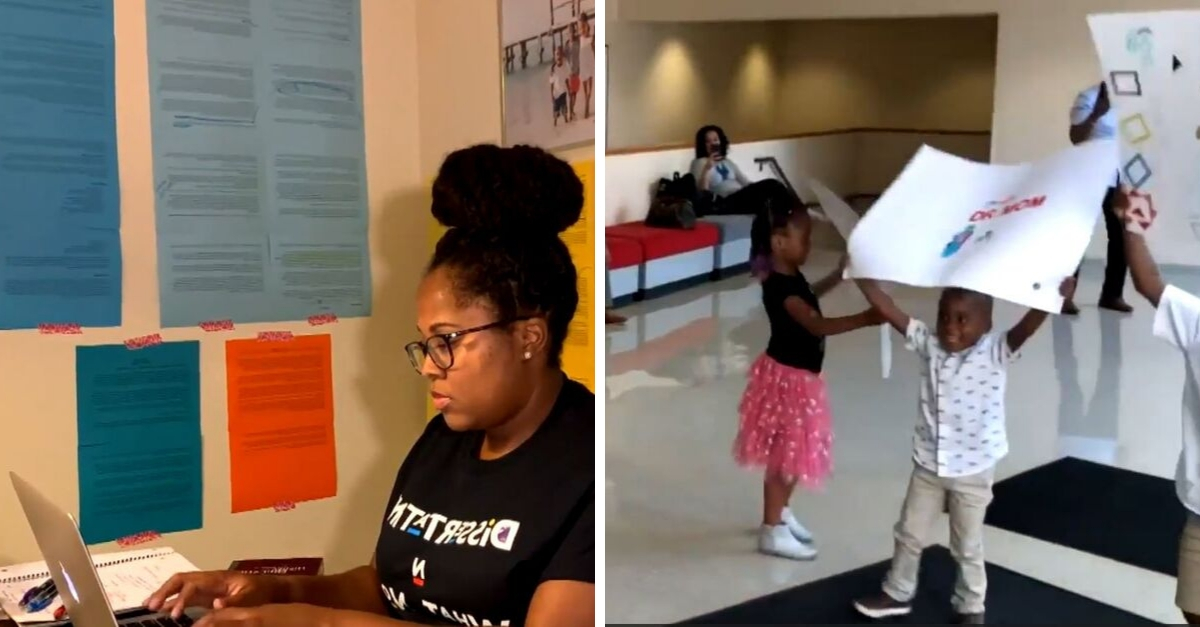 Candace's kids remember when their mom began her quest for a doctorate degree. The 31-year-old worked towards her goal for two years before seeing its manifestation this year.
"They saw me when I started the process, and then for them to see me finish, it was a blessing," Hall says. Of course, nothing meaningful comes easy.
"There are times where it was overwhelming and was like, 'I think about this too much. I have to balance way too much. I have to give up something," Candace admits. Such thoughts did not stay for long. "It was really important to just sit down and prioritize what was important to me. And then also to understand this would not be a permanent thing … the things that I would be sacrificing."
Candace's dissertation is about job satisfaction in academia with an emphasis on people of color. Her research was partially bred from personal experience. Candace works as a full-time academic coordinator at Washington University in St. Louis.
"My advice would be to write down your goals, what you see yourself doing and then put it up somewhere so that you see it and it's a reminder why you're doing this," Candace says regarding tips that she would give to others hoping to make their dreams a reality. "So that in those days, it feels impossible and you feel like giving up, you can remember why you started."
Candace can do a myriad of things with her doctorate degree. She already works in academia. It would not be too far-fetched, then, for Hall to broaden her horizons and move up in position using her new credentials.
Regardless of the path that she chooses, Candace knows that her kids are behind her full force. "I just hope my kids remember this when they get older and they feel like, 'Oh, I can't do it.' I hope they look back to this moment, like, 'Look what Mom did," Hall says.
Candace walks the graduation stage at Maryville University in Spring 2020. You can bet that her kids will be sitting front and center at the ceremony.
Think About the Science of the Mind Can Lead to a Happier Life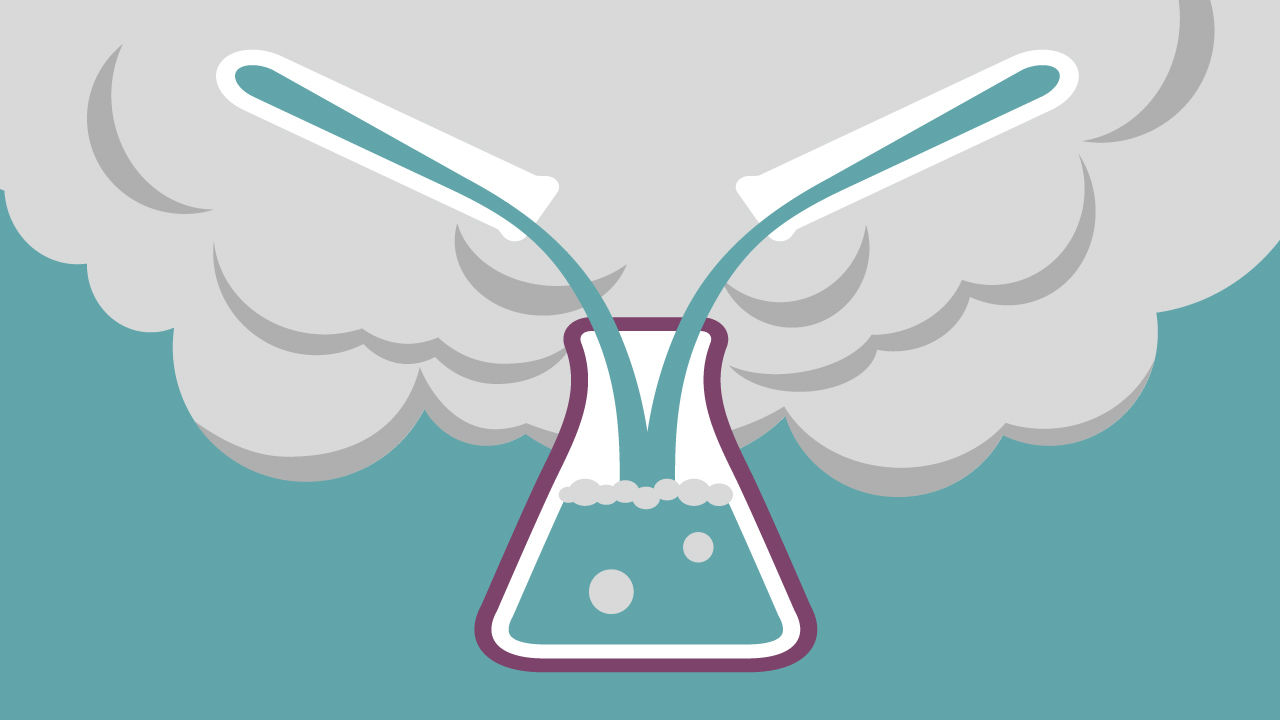 There are people who say that the mind is a place unto itself. It can be formed into heaven, hell, or anything in between. The brain is one of the most powerful machines. Given that no other intelligent life has been found anywhere else, many people believe the brain to be the most powerful, interesting, creative, and awesome machine that has ever been created. The brain is an incredibly complex thing and is responsible for everything that man has ever created, both concrete and abstract. In a sense, the brain is also amazing because it is completely organic. No matter how hard people try, they cannot make anything that compares to the human brain.
The brain gives rise to a host of impressive cognitive abilities and feats. It allows humans to think and feel. It gives rise to the imagination. It gives rise to perception. People can respond to emotions with concrete actions, weigh the options, and make the correct decision. Along with the feats of speaking and memorizing, the brain is incredibly powerful. Perhaps the most impressive part of the brain is the ability to process emotions and translate them into visible reactions.
There are lots of viewpoints when it comes to the mind and the brain. Some people think they are the same. Other people think they are different. Today, most people think that the brain contributes to the power of the mind. There are older views who believe the mind is totally different and is not connected to the physical body in any way. Therefore, the brain has also given rise to some of the most impressive debates in human history.
Now, there are people asking whether or not the mind is the sole property of humans. Does anyone (or anything) else out there have a mind? On this planet, there are millions of species. There have been millions of species in the past. Undoubtedly, there will be millions of species in the future as well. Throughout the entire time, people are the only species that appear to show any evidence of intelligence.
Scientists and engineers are working hard to come up with a way to mimic the human mind. Right now, they have settled on the development of AI. Many people have hailed this as a breakthrough. Some are afraid that something similar to Terminator or I Robot is going to come out of the development of AI. The development of AI is far more than just a fancy video game. It is more than automation technology. In reality, AI is the first technology to even attempt to replicate the human mind. It will be interesting to see where this research goes.
On the other hand, the development of AI has spurred the human research of the central nervous system. Neuroscience is the study of the physical nervous system and how it impacts the mind and body. It is the natural foil for the study of the physical motor system. There are plenty of ancillary fields such as psychology and psychiatry that study how people respond to a variety of situations and their emotions. Some of these extend into the clinical field. Now, people are pushing for the development of mindfulness and meditation as their own field. Evidence is starting to show that the study of the mind itself can lead to a happier life. Some people feel that when people study the mind, they study themselves. This can lead to the fulfillment of individual identity, making people feel fulfilled. Regardless, mindfulness is going to be important in the future.