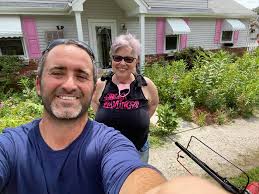 Jobless Ad Executive Mows Seniors Lawns For Free
Since the middle of June when he was laid off from work, Brian Schwartz of Wayne, New Jersey has been spending his days mowing lawns. 
Schwartz lost his job as the former VP of an ad agency in New York due to the wave of the pandemic, and he has since made it his passion to do something good to help people; in this case, mowing their lawns.
"I decided on a whim to put my name out there in some shape or form to help out with tons of bad news going on," he said. "I just wanted to do something good." While mowing lawns for strangers, Schwartz has been actively looking for a new job.
He created a website to promote and create awareness concerning his free lawn-mowing service to seniors and veterans in northern New Jersey- all out of the trunk of his family's Jeep.
"I just want to do good," Schwartz said. "It feels good, it feels right, following my heart."
He was found mowing and trimming the lawn of Roy Hall in Ridgefield. Apparently, Hall's wife had requested for Scwartz's services after seeing one of his ads. In appreciation of his good work, Hall offered to pay for the fuel for the mower, but as you would expect, Schwartz politely refused.
Schwartz currently has a link on the website iwanttomowyourlawn.com for gas money donations. Despite the financial burden at home and him welcoming a newborn baby, he is not much worried about his situation as he believes in good karma.
"It's been a really tough stretch the last few months for all of us," he said. "It's stressful and I just wanted to put some good out there."
Currently, he has over a dozen clients and three volunteers helping him with his good sacrifice to the society.
Man Dubbed a Hero After Saving a Baby Elephant With CPR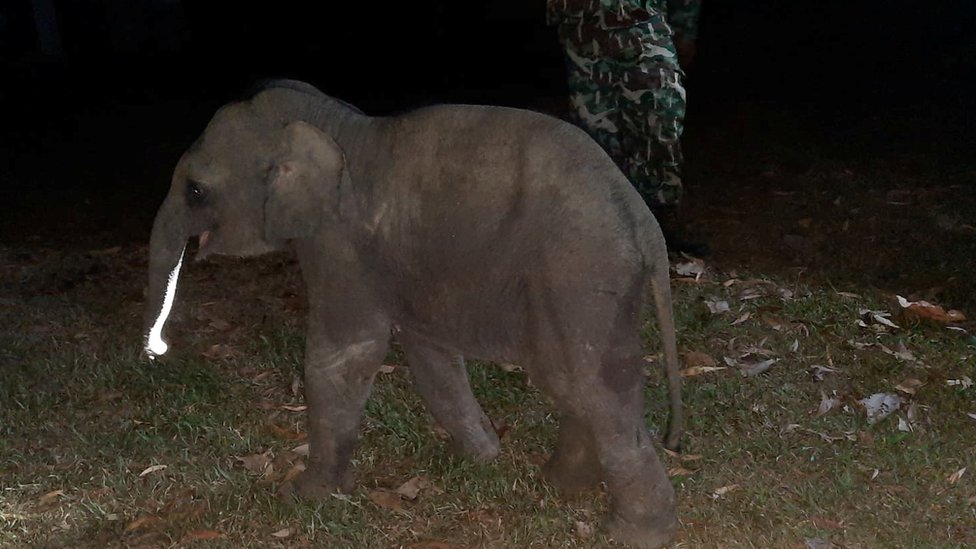 People who are trained to provide CPR to rescue others expect to be called upon in the odd moment to act. However, Srivate Mana never expected that his knowledge in how to save a life would be critical in saving a baby elephant. Yet, that is exactly what he found himself doing and was filmed in a video that went viral on the Internet shortly after. Savings a baby elephant left on the side of the road, Mana was able to bring the elephant back and it was standing again within 10 minutes.
Animals Can't Read Road Warning Signs
Like any animal, the baby elephant was simple moving from one part of the area to another looking for food and following its herd. However, unlike the older pachyderms, the young elephant was not yet used to the roads and vehicles that cut through roaming area of Chanthaburi. It had no idea what to make of the noise or the lights the vehicles had to signal they were approaching. And curiosity ultimately ended up being the animal's weakness. As a result, it had no idea what was hurtling towards the small animal when a motorcycle rider slammed into the creature at speed. The rider was okay, aside from scuffs and being thrown from the motorbike. Unfortunately, the baby elephant took the brunt of the impact and was laid out on the road.
Things Weren't Looking Very Good
When Mana arrived at the scene traveling the same path as his crew, he could see his coworkers taking care of the downed rider, but nothing was happening for the elephant. In the distance he could also hear the mother and adult elephants calling for the baby creature. Instinctually, Mana knows to jump into action to save a life, and even the elephant parents calling seemed to trigger his training. Trying to guess where the elephant's heart was, he got close to the creature on the road and started figuring out where to apply CPR. At the same time Mana was crying, feeling a wave of emotion for the junior pachyderm. Amazingly, the elephant began to move. He was in shock but for a good reason.
A Miracle on Four Legs, With a Trunk
After a few seconds of standing the baby elephant began to reorient itself and went right back to the same location where it was originally hit, probably looking for its mother. Amazingly, the baby elephant wasn't seriously injured, just completely dazed and confused. As the young elephant started calling out for any sign of its herd, the mother and the rest of the elephants came back out of the countryside to fetch it. Mana watched the reunion and smiled.