It Is Easy to Hate Yourself. It is Harder To Love Yourself.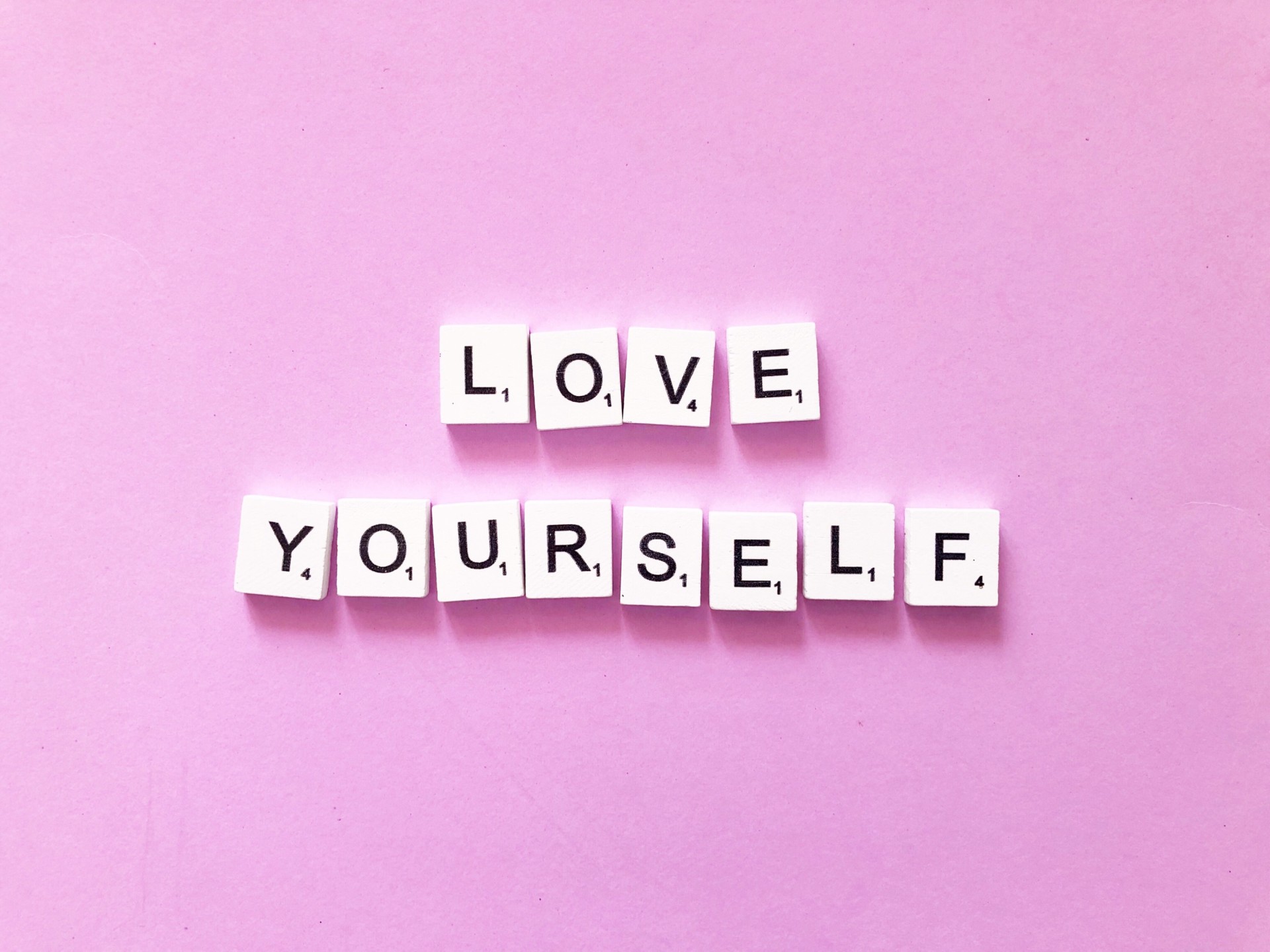 There are a lot of challenges in life. These come in many shapes and forms. Perhaps the hardest challenge you are ever going to face is that of loving yourself. It is so hard for someone to love themselves. It is unclear why; however, it is much easier to feel down. It is easier to be a pessimist. It is easier to be a cynic.
Yes, it is always easier to get down on yourself over the things that you've done wrong. It is easier to say that you should've done better. Do you know what's hard? It is much harder to take a step back. It is harder to accept that you are going to make mistakes. It is harder to accept that you have your flaws.
Why is this the case? Is this because we somehow expect ourselves to fail? Is this because we have high expectations of ourselves and we expect to meet those expectations? While this is understandable, what's more important is to find hope in ourselves. This comes in the form of loving ourselves and accepting ourselves in light of our successes as well as our failures.
It is easier to say that you're not good enough. It is easier to accept that you have made unforgivable mistakes. It is easier to never let these things go. But do you know what happens when you refuse to let go? You lose out. This comes in all areas of life. For example, what happens if you do not let go of that last relationship? You will never know closure. If you cannot have closure, then you can never move in. It is easier to hurt. It is harder to accept that you may never find that explanation which you feel you need and deserve. You need to love yourself to move on.
It is easier to hold grudges. It is easier not to forgive. It is easier to lose faith in yourself and others. Instead, choose to love yourself. Choose to believe that you have what it takes to succeed. You deserve fulfillment. You deserve to live in your own version of happiness, whatever that might be.
Sure, it is easier to do something else. It is easier to fall apart at the seams. It is easier to accept that you are broken. On the other hand, you deserve to be put back together. You deserve to get up off the mat. You deserve to feel whole. You deserve another opportunity to try again because you know that despite your flaws you will be strong enough to make it through to the other side.
It is easier to complain. It is easier to say that you are the way are you because of prior scars. It is easier to seek pity from others. It is easier to admit that you are a toxic person. On the other hand, if you love yourself, you know that this doesn't have to be the case. You need to admit to yourself that you can make changes. You can pull yourself up. You deserve better.
Instead of moping around all day listening to sad music and combing through old texts as you stuff your face, move on! You deserve this. You deserve to love yourself. You need to move forward and search for someone who loves you like you love yourself.
It is easier to hate yourself. Do not take this path. Instead, choose to love yourself. When you love yourself, others are going to love you as well.
Man's Best Friend, Except When It's Time for the Weather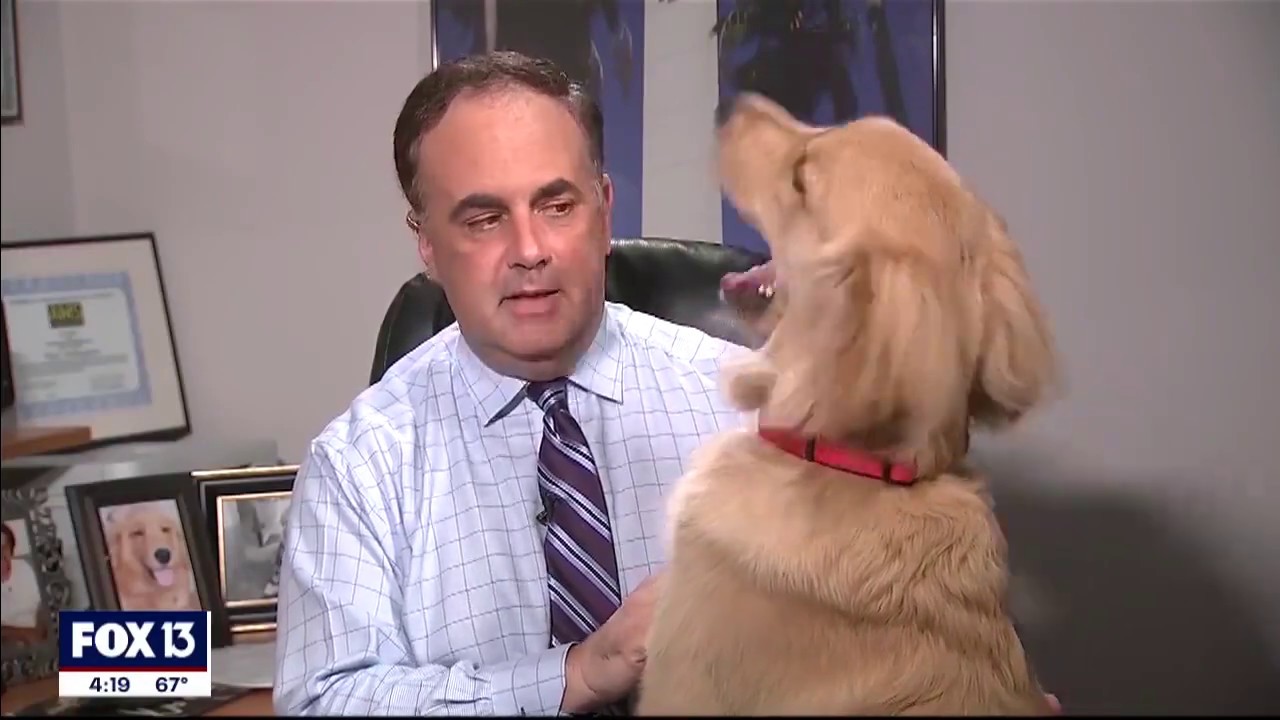 Working from home these days comes with a number of new challenges and risks that most never expected to deal with in their careers. But when the computer camera or conference video is placed in one's private accommodations, all sorts of issues can pop up that folks normally don't deal with in the office setting. Everything from what kind of photos, art or prints one has in the background to their furniture in a personal room to everything else the home is shared with becomes potentially exposed. And in the case of a particular weatherman trying to provide his meteorologist work online, man's best friend can be a notable interruption.
Paul Dellegato regularly works as meteorologist for Fox 13 based in Florida. However, like many others, Paul had to figure out in short notice how to relocate his work and his broadcast to his home to maintain social distance and health safety. While the access to his work networks and computer setups wasn't too hard, the readjustment to a home office and presentation place for his work took a bit of additional thinking. He had to pick a place in the house that would be free of distractions, walk-in surprises, problematic backgrounds, and not be invasive to his own home as well. What Paul didn't count on was that his own extended family might end up being the real disruption to Paul's broadcast.
In the clip provided, Paul is working as usual on his life TV broadcast and covering the weather for the day and the next few days' expectation. As he's going through the details and the changes in high and low pressures as well as the temperature predictions, someone doesn't want to let the weatherman continue. Paul's golden retriever, Brody, has decided to be a gate crasher and literally jump up in Paul's face and personal space. No matter how much Paul tries, his dog just keeps being persistent for his master's attention. Chances are the dog is probably hungry for dinner and is making a point about it. Doing so, however, Paul's dog is not only making a presence on the screen, the canine is goofing up the weather graphics on the nearby computer, making a ton of noise, and showing how useless it is for Paul to try to and stop the chaos. The audience loves it and Brody, and Paul's dog became the new digital mascot for Fox 13.
The weatherman's crisis resonates with all of us. We're all going through a big disruption, trying to reconstruct our professional work lives from home all over the country. So, to find a bit of humor in Paul's online dilemma with Brody provides a cathartic effect, helping us all find some humor and a bit of lightness in watching. Once you watch the show clip, you'll understand why Paul's situation went viral so fast.
Things didn't turn out bad for Paul. He earned big commendations for how patient he was able to stay under duress from Brody and the dog's insistent interruptions of his weather show. And it was clear Paul loves his furry buddy. So, the feeling now is the heck with the weather maps. How Brody behaves on camera will indicate if tomorrow will be a good weather day or otherwise.