Internment Camp Made Into a National Park for History
While the Nazis became notorious for the atrocities they committed during World War II, they were not the only country that rounded people up because of their heritage and put them in camps during the War. The U.S. infamously did the same with Japanese American citizens and residents who were, for all intents and purposes, regular Americans with homes, jobs and lives. They were packed up at threat of arrest, relocated, and lived in internment camps for years while their property and homes were taken and given to others in their communities.
Since those days more than 80 years ago, local students in Colorado have been dedicated to helping with the preservation of a local camp in their area. That effort is now going to pay off. The U.S. federal National Park Service has designated the Amache Internment Camp as the next national park, which comes with all the protection and preservation authority for the Camp that one would find at Yosemite, for example.
The designation effort is part of the National Park Service's dedication to helping preserve American history, both the highlights as well as the low points. However, prior to the federal government stepping in, the hard work and elbow grease was managed for years by the local school district, student volunteers and one primary person as manager, John Hopper.
Hopper had been very familiar with internment camp history. With a background in social studies teaching, Hopper at some point in 1993 found himself translating a guest speaking event for students into something bigger. The idea went from an internment camp survivor's speech into an effort of action and community service, helping preserve a local camp site for future history and consideration. Hopper helped lead the effort to grow a preservation society, and students were brought in to help with the tremendous amount of legwork basic repair and cleaning so often take. This went on for 30 plus years.
It took another 15 years before the Amache Camp was formally identified as a historic landmark, the first step required before a site becomes something bigger in the federal camp system. It then took another 16 years before the location was declared a national park in 2022 by President Biden. The announcement formally retitled the entire camp property from the local jurisdiction of Granada City to the National Park Service.
Hopper himself has gone through changes as well. Today, he is the dean of his school, but he still makes sure students are involved, volunteering and helping with the maintenance of the Camp. It's a town's legacy now with generations having worked there to preserve history. The locals even help with archaeology digs on the site run by the University of Denver. The effort is a lifelong dedication, but more importantly, Amache Internment Camp is a reminder of how fragile people's rights are, particularly in a democracy.

New Zealand Embraces Wildlife Revival Amidst Conservation Craze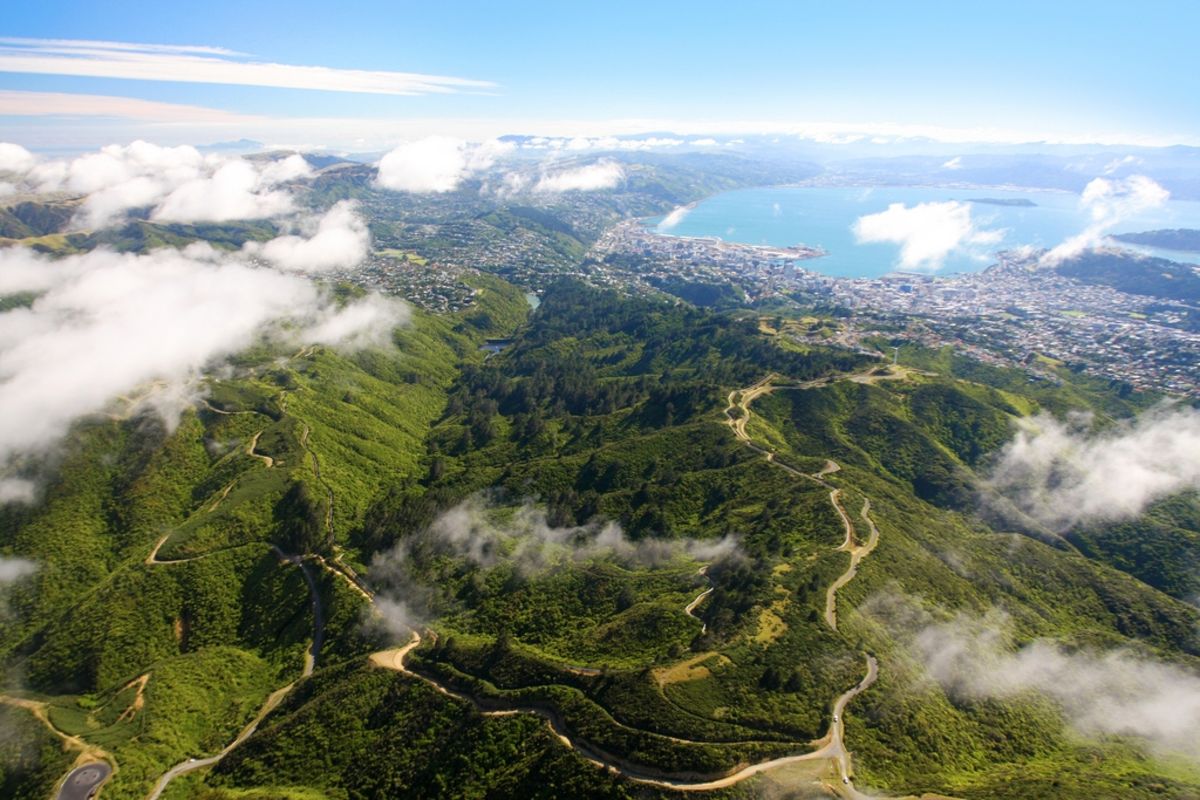 We are increasingly living in environmentally aware times. As more and more consumers turn to companies that embrace environmentalism, it is becoming increasingly clear that the world is in the middle of its conservationist craze. Nowhere has this been better embodied than in the capital of New Zealand, Wellington. Since the inception of Zelandia, a fully-fenced urban eco-sanctuary, Wellington has been embracing an explosion of wildlife and a passion for animals that has seemingly changed the entire city.
Let's take a closer look at Zealandia as we seek to better understand the conservation craze taking over Wellington.
Welcome to Zealandia
The implementation of Zealandia has helped Wellington experience an explosion in the wildlife that harkens back to its state of yesteryear, long before the arrival of humans and pests such as rats and birds that came along with them. Zealandia is the world's first fully-fenced urban eco-sanctuary and it is just a ten-minute drive from downtown Wellington. Zealandia seeks to emulate a part of Wellington's past, bringing a slice of nature back to life reminiscent of the area some 700 years ago.
James Willcocks is the Project Director for Predator Free Wellington, a group that focuses on a community-wide effort to eradicate pests in the area. Willcocks spoke in an interview regarding Zealandia and its impact on the surrounding area. Willcocks said, "In this era where there are so many negative signals from the world – global species decline, COVID, climate change – there's something people can do in their backyards."
Willcocks and the team at Predator Free Wellington are focused on making the nation free from predators such as stoats, weasels, and rats – as well as other problematic predators in the area. In getting rid of these pests, Willcocks has been instrumental in helping to rejuvenate Zealandia.
Danielle Shanahan is the Chief Executive at Zealandia and they were quick to emphasize the work being done on a local level. Shanahan said, "I don't think anyone could have predicted this level of success in terms of the bird community."
Thanks to the efforts of Zealandia and Predator Free Wellington, Shanahan says, "Species that have been gone from this region for over 100 years (have returned)."
New Zealand has experienced many conservation success stories in recent years, with the most notable among them being that of the endangered kaka. The endangered Kaka is a large green parrot that faced extinction due to habitat loss and predation. Another similar success story in the rehabilitation field is that of the Tui, and the kereru pigeon.
Local sightseers are reveling in the ecosystem revitalization that Zealandia has been working on. Not only have bird encounters increased in the region, but marine animals have even returned to the water of the nearby harbor. Fur seals and dolphins are exceedingly common, while orca will arrive several times throughout the year to feed on stingrays.
Dianella Biaggo of the Wellington City Council said, "It's pretty extraordinary when we have orca visible from our downtown buildings."