If You Feel Lost, Look for Signs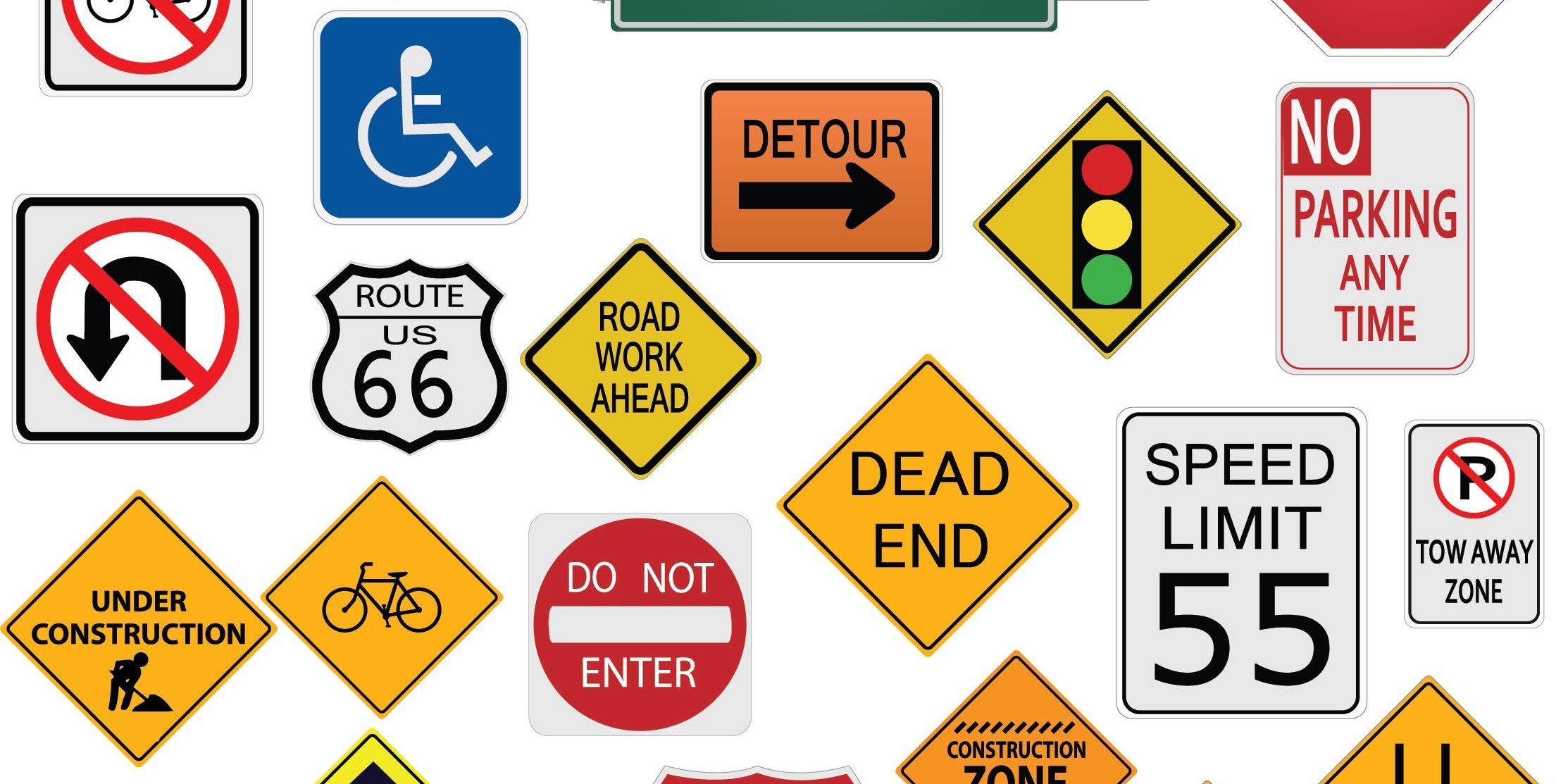 There is a saying that when the going gets tough, the tough get going. On the other hand, even the strongest people may feel overwhelmed from time to time. This is only natural. From time to time, there's only so much that we feel we can handle on our own. Some of the toughest events to handle in life include getting fired from a dream job, going through a divorce or relationship ending experience, and even being evicted from the house, home, or apartment. Some people might even develop serious health problems, leafing to other issues that they feel like they cannot handle. The list seems to go on forever and ever. These are events that will make anyone feel small. This can't leave people feeling helpless, wondering what they can do next. In the situation, how was someone supposed to respond?
In these situations, it is good to look to the universe for help. From time to time, the universe will give us size. Some people are patient and will wait for the universe to tell them what to do next. On the other hand, there is another answer, what comes in the form of asking the universe for a sign. That's right, it is possible to ask the universe for help. The guidance is always there. Help is always available. All anyone has to do is stop, ask, and listen. No one is ever alone. Even though people may feel hopeless, there's always more hope for us down the road. The universe has been designed to assist us, teach us, and show us the way. The universe actually wants us to thrive. These challenges are placed before us in order to strengthen us. By overcoming these challenges, people are going to feel both happy and fulfilled.
For those who are ready to ask the universe for a little bit of assistance, it is helpful to slow down. Sit still. Take the time to take a look around. Observe. The universe is going to listen to our request and respond to us appropriately. There doesn't need to be a special chant. No one has to go to yoga class or sit and meditate for hours on end. There doesn't need to be a special ceremony. Asking for help can be either as easy or as complicated as anyone desires. There are a few ways where someone can connect to a higher power and asked for help. Nobody should ever feel ashamed of asking for help.
First, consider keeping a journal. And the journal, write a letter to the universe or higher power and explain your situation. Talk to the journal about what's going on. Why are you struggling? What questions do you have? Talk out the situation like you were to any other person and ask the journal for help. Next, consider repeating affirmations that you feel helpful. It is a good idea to simply step back and say, "I am going to let the universe lead me." This affirmation is simple and straightforward. Repeat this affirmation on a regular basis. You should surrender your worries to it. Be open to guidance in the most unexpected places. Finally, if you have a specific question, do not hesitate to get to the point. The universe is going to listen. If you open up your heart and your mind, you will see the answer. It is only after surrendering ourselves to the universe that we are able to see the path ahead. The answer is there. You simply need to ask the universe for a sign.
The Remarkable Story Of Felix The Black Lab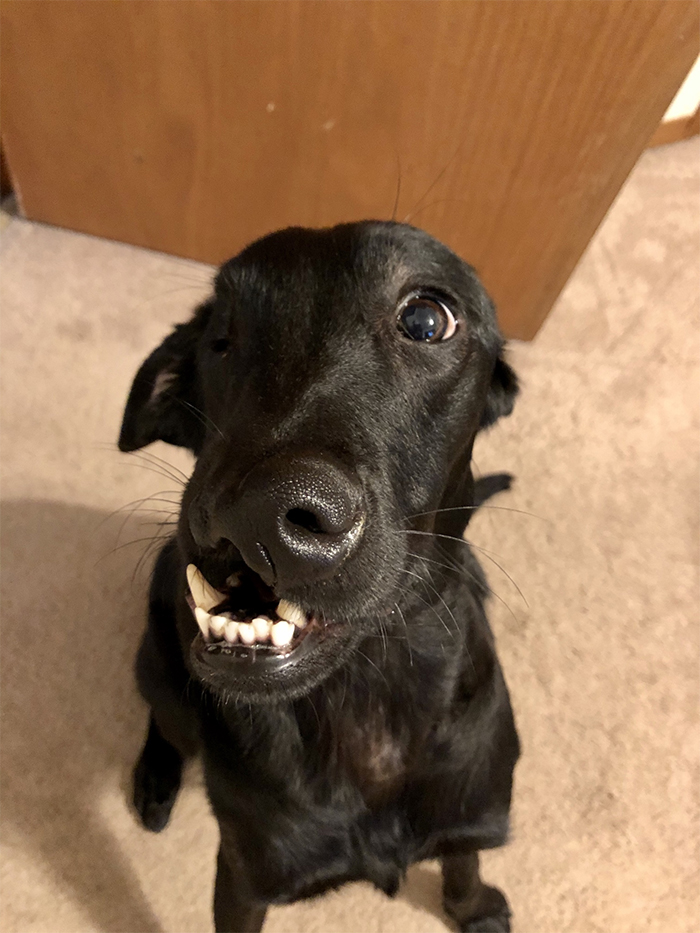 This is the remarkable story of Felix the Black Lab. Felix has had to overcome a lot of obstacles throughout his life. Felix was born with a cleft lip and cleft palate. Cleft lip and cleft palate are openings in the upper lip and the roof of the mouth. These openings can develop during infancy when the facial structures don't completely develop. While cleft lip and cleft palate are often seen as birth defects, they can be inherited through genetics. Felix's owner believes that the dog developed the defects due to his mother having a poor diet or possibly inhaling chemicals.
In addition to being born with a cleft lip and cleft palate, Felix has also struggled with other health problems throughout his life. However, despite all of his struggles, Felix continues to have a great personality: always laughing and smiling.
Felix was adopted when he was just a few days old. The owner said that Felix was close to dying because his cleft lip and cleft palate left him unable to receive nutrients from his mother. Felix had pneumonia and the veterinarian declared that he only had a few more hours to live. As Felix started to grow, he had colon issues that caused digestive problems. He also has only one functioning eye and his jaws aren't aligned properly. Because Felix's teeth were not aligned properly, he was only able to eat canned food.
In spite of all of these issues, Felix continued to fight. His owner fed him through a tube for a few weeks until he recovered from his pneumonia symptoms. Felix's condition left him unable to chew dog food and lap water out of a bowl. He also had problems swallowing his food at times. Through it all, Felix remained energetic.
However, Felix's owner wanted to try to give him a better quality of living, so he had surgery to correct his clefts. The surgery was a success. The surgeon was able to repair the roof of Felix's mouth and rebuild his palate. The surgeon completed the procedure using Felix's own tissues. The surgery also caused Felix's skull to shift. In order to help transition to his new life post-surgery, Felix also takes some medications. In the aftermath of the surgery, Felix also had to eat through a feeding tube in his neck. It has been a huge adjustment period.
Thanks to the successful surgery, Felix has been able to enjoy many new experiences. He was able to go swimming for the first time. He's also able to eat and drink regularly like normal dogs. Felix enjoys spending time with his brothers and sisters, including an Australian cattle dog and a terrier. He enjoys playing with stuffed animals. Felix is a great example that you can overcome challenges if you maintain a positive outlook. To follow Felix's journey, go to his Imgur account.