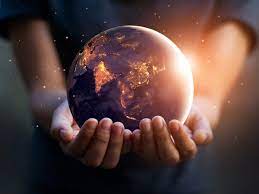 Humanity Isn't All That Bad – 5 Things In Life That Are Getting Better
Given the volume of bad news online today, on TV, or streaming, it's not surprising that many people feel modern humanity is going down the drain and in a slow, painful spiral of degradation. Overpopulation, novel pandemics, war, crime, irresponsible government, callous capitalism and more are dished out daily through multiple channels. No surprise, folks either turn off the news or resign themselves to enjoying the last few days before the apocalypse arrives and things go all to hell.
Fortunately, however, there are a few things that are going alright and improving humanity's plight, irrespective of how goofed up everything seems to be according to the 24/7 media. The fact is, much of what gets reported in the news involves momentary blips, which also don't take into account time-based trends of much larger social shifts.
Health is Up
First off, overall general health for everyone potentially continues to improve. In comparison with the rest of recorded history, humanity is at its highest level of mortality, lowest levels of famine and poverty, and more children are living than ever before. In comparison, the average family had a dozen children in the colonial U.S. because most of them died before age 5. Today, the third decade of the 21st century is producing medical solutions that have actually pushed up how long people live for, on average worldwide.
Having a Child Born is Safer
Believe it or not, up until the 1970s, having a child was a life or death risk. While there are still over 300,000 women who die in childbirth as of 2015, that is an incredibly smaller number than what was happening in the first half of the 20th century. Even earlier was worse. For example, in the year 1800, the average loss of a woman to childbirth was one out of every hundred women in Scandinavian Europe. It was worse elsewhere. A big leap forward happened when hospitals began requiring sanitization and extreme hygiene in the medical environment. The second big leap happened when pre-birth medical care became its own discipline, gaining critical attention from doctors.
Poverty is Shrinking
If one looked at the TV, he or she could be forgiven for thinking that only the U.S. and Europe have people living above the poverty line. In reality, a large number of countries have shifted into the middle development stage, improving the lives of millions in the process. Measured statistically, the number of people actually poor by definition to the point of poverty had decreased to 10 percent of the world's population in 2015. Some 65 years earlier, that figure was 42 percent. Again, the big drivers for this increased personal wealth distribution have been improved healthcare, technology, development, and travel. 100 years ago, it was unheard of for most people to leave their town, much less their country. Today, people relocate every five years for opportunity, jobs, relationships, retirement and more. Doing so changes their life situation and provides more ways to succeed versus being stuck in a stagnant old location.
Disease is Less Deadly
While COVID-19 has been a recent exception, overall disease has become less fatal. People still get sick, many seriously, but the mortality of disease has fallen as well. Access to pharmaceuticals has made a huge difference, expanding the reach of medicine exponentially.
So yes, news on the TV is 99 percent bad most times, but in the big picture, humanity is actually succeeding and growing.

Doubling-Up Solar Use and Protecting Water Simultaneously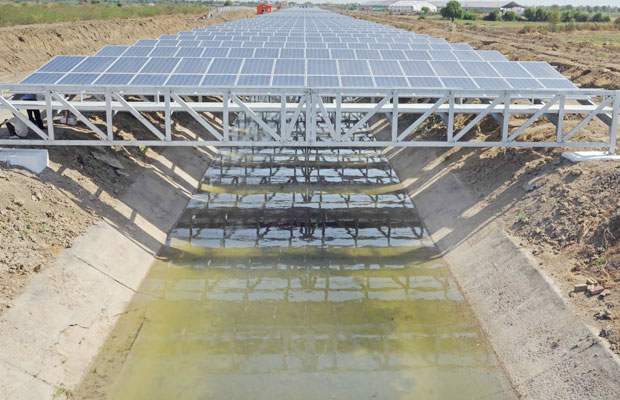 Put water out in the hot sun, and it will eventually disappear. Evaporation causes water to turn into gas and the same dissipates upward until it becomes condensate and rains back down. While this is part of how nature recycles moisture, for farming and water supplies, evaporation is a serious loss.
California is ground zero for agricultural drought and strained water systems, especially in 2022, facing another drought period in less than a decade. Much of the state's water is moved through a canal system, taking the moisture from the wetter north to provide water supply to the Central Valley and the Southern California region. However, while a tremendous amount of water moves everyday through the statewide canal system, a good portion of it is lost to evaporation as well as being directly exposed to the sun.
To solve the water loss problem partially as well as create a solar farm that generates easy energy, Turlock Irrigation District has invested some $20 million in creating serious solar panel covers for water canals traveling through the Turlock area. Two locations will have the construction applied, one being a 500-foot long section, and the other a much bigger stretch measuring a mile in distance. The project is being watched closely for success. If it works, there's a significant interest in keeping it going and adding to the effort.
California as a state is criss-crossed by 4,000 miles of water canals. Just on a space-basis alone, covering that network with solar panels could generate at least thirteen gigawatts of new energy daily. That would generate enough electricity for almost 10 million homes (9.75 million to be exact). The energy generation would be huge; right now there are 13.1 million homes statewide.
California won't be the first to apply solar panels over its water canals; that honor goes to India. However, if the project is successful, California will definitely hold the title to the biggest related project globally if the second mile-long part gets completed. Dubbed Project Nexus for both parts combined, Turlock's goal is to build and apply solar panel covers or canopies over the water canals themselves, as well as hooking them up to the power grid. The project is to start this year in Fall 2022 and expected completion is in 2024.
The panels are expected to have a direct impact on evaporation as well in a two-fold manner. First, their function as a cover breaks up the heat effect of the sun directly on the water in the canal. Second, the structures break up the wind factor, which can also create a drying effect as well. That means more water stays in liquid form and gets to its destination by traveling through the canal system. The difference matters; some 80 percent of water that is sourced in California goes to Southern California to sustain that region, after already providing sufficient supply for folks up north. Just from the hot sun exposure alone, up to 2 percent of the total is lost before the water arrives in the South. Adding some of that back in can be a gamechanger in supply, to the tune of 65 billion gallons a year.
The benefits are big stakes. If the project works, it could be the impetus to covering all of California's canals. And that could save and that could produce some 50,000 acres of hydrated farming soil or supply water to another 2 million people. That is in addition to the electricity benefits noted above. The world is changing, and folks visiting California and driving down Interstate 5 and other areas may see it first hand with Project Nexus and more.