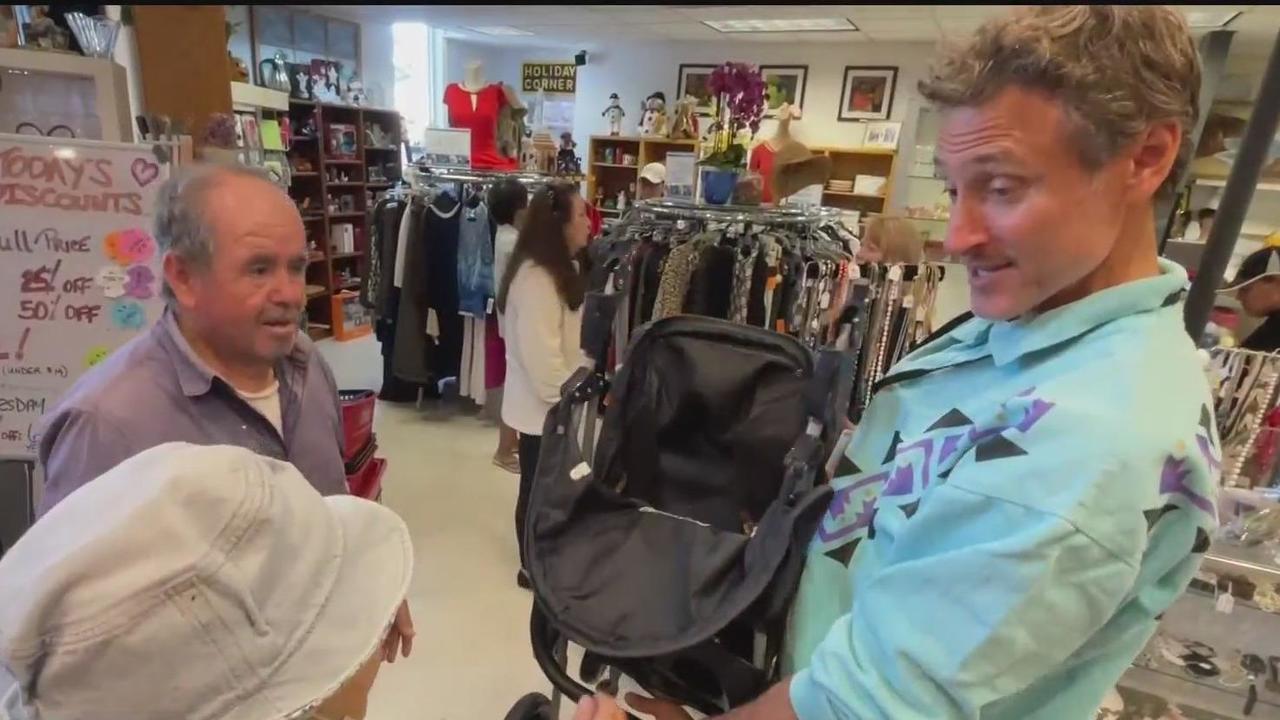 Honest Thrift Shop Manager Returns Lost $5,000 Regular Donor
In the charming town of Burlingame, California, where community values and integrity shine brightly, a heartwarming story of honesty and goodwill has unfolded. At the heart of this tale is Oliver Jolis, the dedicated manager of Pick of the Litter, a beloved thrift shop in Burlingame. Oliver's remarkable act of integrity touched the hearts of many, reinforcing the values of honesty and kindness.
Oliver Jolis was going about his usual business at the thrift shop, sorting through bags of donated clothes with care and dedication. Little did he know that an unexpected surprise was about to unfold. As he organized the donated clothing, something unusual began to happen—money started to fall out of the garments.
"Money just started falling out," recalled Jolis. "Money flew out of the shirt! We went 'uh oh'," added his co-worker, Amy Walsh. The cash kept pouring out, and soon they realized they were dealing with a substantial sum—$5,000, to be exact. Alongside the money, they found a piece of paper with car insurance information, which provided a valuable clue to the owner's identity.
Rather than succumbing to temptation, Oliver Jolis and his co-workers decided to take the high road. They embarked on a mission to locate the rightful owner of the money. What they discovered was truly heartwarming: the generous donor who had unknowingly parted with $5,000 was a regular contributor to the thrift shop.
"I said come on down, I've got something for you," Jolis recounted. The woman who regularly donated clothes to the shop returned, likely unaware of the treasure that had been concealed within her donations. Oliver handed her a paper bag containing the $5,000 and expressed his gratitude for her continued support.
"He could have just put the money in his pocket. Nobody would have known. But he didn't," acknowledged the woman whose generosity had unintentionally included the significant sum. Her appreciation for Oliver's honesty and kindness was evident, and she expressed her trust in his character.
Residents of San Mateo, Burlingame, and beyond were quick to applaud Oliver Jolis for his integrity. Trina Pierce, a San Mateo resident, voiced her admiration, saying, "I wasn't surprised he found it and gave it back. We just love Oliver. The whole staff is great, but Oliver is special."
Oliver himself believes in the profound principle that the universe rewards acts of goodness and kindness. "Whatever you do in this world comes back to you ten times, be it negativity or positivity, it comes back," the anonymous woman remarked, reflecting on the beauty of Oliver's selfless actions.
In the end, Oliver Jolis humbly summarized the experience: "We're grateful for all the donations we get, so it was a win-win." His actions remind us that honesty and goodwill are timeless virtues that can bring communities closer together and inspire us all to do the right thing when faced with unexpected challenges.
500,000-Year-Old Wooden Structure Rewrites History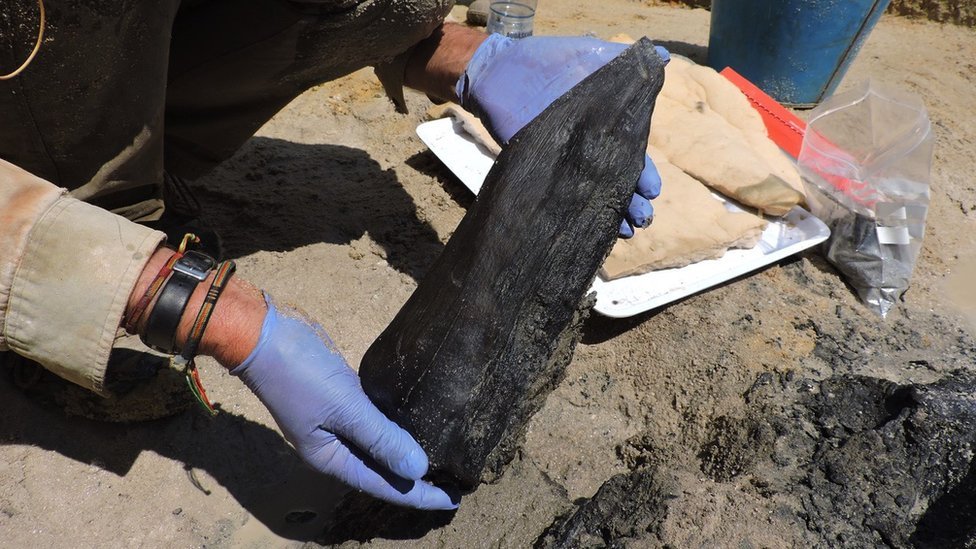 In an archaeological discovery, a wooden structure dating back an astonishing 500,000 years has been unearthed on the banks of a river in Zambia, challenging long-held beliefs about the capabilities of ancient humans. Researchers stumbled upon these ancient wooden logs, a revelation that has the potential to reshape our understanding of the lives of early humans.
The find, located on the riverbanks near Zambia's Kalambo Falls, provides compelling evidence that stone-age people may have constructed primitive shelters, forever altering our perception of their intelligence and resourcefulness. Archaeologist Prof Larry Barham, who led the research, was profoundly impacted by the discovery, stating, "This find has changed how I think about our early ancestors."
What makes this find truly remarkable is that it suggests ancient humans did more than merely survive; they thrived by creating something entirely new. These early humans exhibited intelligence, imagination, and craftsmanship by fashioning structures from wood, a material that had never before been transformed into such large and sophisticated objects.
The researchers also uncovered ancient tools, including digging sticks, but the most exciting find was two pieces of wood positioned at right angles to each other. "One is lying over the other, and both pieces of wood have notches cut into them," explained Geoff Duller, a professor of geography at the University of Aberystwyth and a member of the research team. "You can clearly see those notches have been cut by stone tools, making the two logs fit together to become structural objects."
Radiocarbon dating confirmed the wood's age, placing it at a staggering 476,000 years old. This revelation has ignited curiosity about the woodworking traditions of ancient societies, challenging the prevailing notion that early humans led simplistic, nomadic lives.
Perrice Nkombwe, a team member from the Livingstone Museum in Zambia, expressed her astonishment, saying, "I was amazed to know that woodworking was such a deep-rooted tradition. It dawned on me that we had uncovered something extraordinary."
The preservation of the wooden structure itself is a miracle. Typically, wood decays over time unless preserved under specific conditions. However, in the waterlogged environment along the Kalambo Falls, the wood remained intact, essentially pickled by the elements for millennia.
While the exact purpose of this ancient wooden structure remains a mystery, it has sparked numerous speculations. Prof. Duller suggests it might have been used as a place to sit beside the river and fish, although a complete understanding of its function remains elusive.
Moreover, the identity of the individuals who constructed this structure raises intriguing questions. "We don't know – it could have been Homo sapiens, and we just haven't discovered fossils from that age yet," Prof. Duller added. "But it could be a different species – [perhaps] Homo erectus or Homo naledi – there were a number of hominid species around at that time in southern Africa."
This discovery has the potential to enrich our understanding of ancient woodworking techniques, craftsmanship, and human interaction with the environment. As researchers continue their work at the Kalambo Falls site, the pages of history are being rewritten, and our appreciation for the ingenuity of our ancient ancestors grows ever deeper.