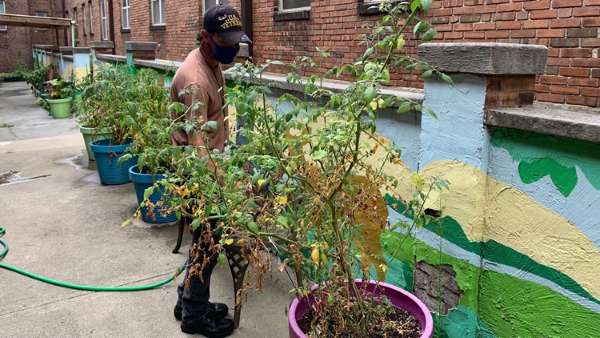 Homeless Army Veterans Use Urban Gardening To Heal Invisible Wounds
U.S. Army Veteran, Craig Browder served his country at the warfront for 22 years.
"No one forced me to join the military. I did it because I wanted to protect people," he said.
Browder was pretty sure about what he wanted to do with his life since he was young. He knew he wanted to be either a soldier or a police officer- to be in a position to serve and protect his community.
According to statistics by the Department of Veteran Affairs, less than 10 percent of Americans have served in the U.S. military, but in Indiana, one in three men that are homeless is a veteran, according to Helping Veterans and Families (HVAF). 
After his tours in Iraq, Browder found himself unable to provide basic necessities for his family, and so, he turned to the HVAF for assistance. HVAF is a system that exists to support and provide assistance to veterans finding it difficult to survive after their service.
"A lot of the times, I feel abandoned, left alone, isolated," he said.
As a father, one of the worst things that could happen to you is not to be able to provide for your kids, and Browder had suffered that fate.
"It's hard for a man not to be able to pay his bills, take care of his family, keep a roof- things a man are supposed to do," he said.
His fate changed positively after finding HVAF, and they have helped him get back on his feet, able to feed and provide for himself and his family.
"Now, I'm getting ready to move out of here in a couple of weeks. We got our own apartment, I'm back to working. My wife is now working. HVAF has helped us get on our feet."
Browder also believes that association with HVAF has helped him deal with his episodes of anxiety and PTSD.
"I can get real agitated. I don't want to talk. But I come out here, and I just smoke a cigarette and water the plants. It gives me time to calm down and let my mind take over instead of my emotions," he said.
HVAF case manager, Amanda Helfrich discovered some idle space in the facility and thought it best to transform it to an urban garden. The residents now find some solace in the garden, and love every bit of it.
According to Browder, many of the resident veterans and their families eat the food they've grown in the garden instead of going to the food pantry.
At the urban garden, many of the plants are potted. HVAF says it's a sign that the plants are not meant for the facility, but for the residents to keep with them forever, especially after they leave.
"Most of our veterans are going to move on to apartments, and these are ways that they're able to grow their own foods at their apartments," Helfrich said.
HVAF is nursing plans to expand its urban garden project to consist of more crops, plants, and flower beds, and it is currently looking for donations and sponsors to help execute it.
Saskatoon Dog Lost In Blizzard Reunited With Family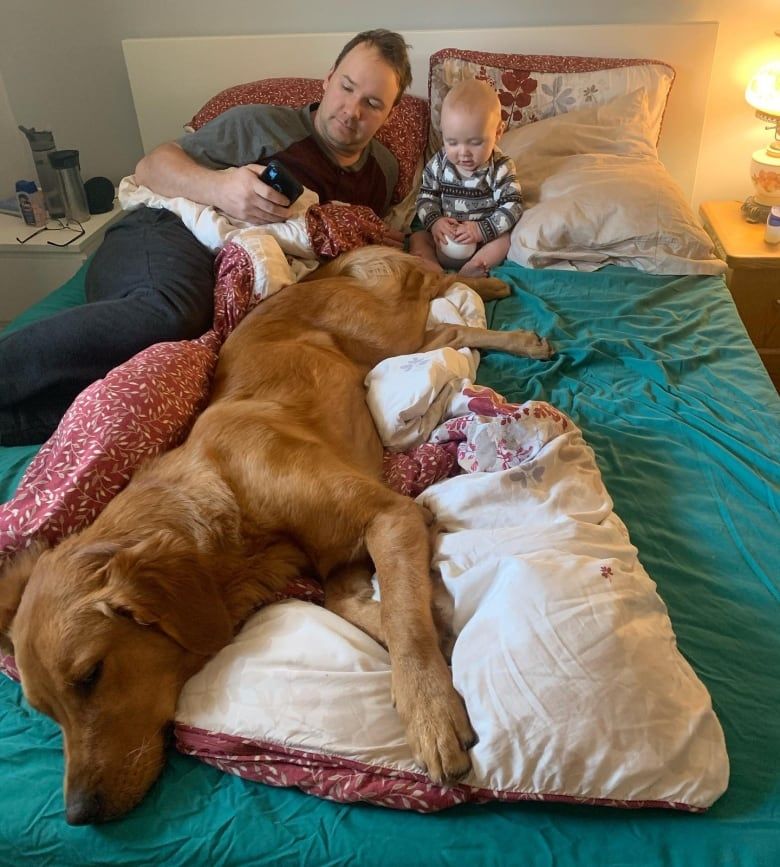 A dog is back into the warmth of it's home and the loving arms of its owners after spending three days lost in a blizzard, which many feared had killed him.
Despite the worries, efforts to find the Golden Retriever never ceased, and the outpouring of social media support showed that humankind is still helpful and sympathetic.
A cross-country skier returned the year and a half old Golden Retriever after finding him with only minor injuries despite three days in a snowstorm.
It all began in Saskatoon last Sunday when the dog's owner Julia Neufeldt agreed to let Louie hit the Furdale Dog Park to have some outdoor fun. A close friend had asked to walk the dog they decided to let him go.
However, the fun dog walk led to terror as Louie had wandered off, and they could not find him anywhere. Julia, who was devastated by the news, had become consumed with thoughts of all the possibilities, especially with the vast expanse that they had to search for the Retriever. She added that it felt as though a family member had gone missing, and it was overwhelming.
As desperation kicked in, Julia took to Facebook to share her pain with friends and family, but what happened next blew her mind. It's like the whole town heard about what happened, and the show of support kept rolling in, and so many searched for the missing pet dog.
Bolster From Social media
Julia said she expected a few dozen friends to share the information if anyone came across the dog. However, the post went viral, and not only friends but total strangers were sharing it and reaching out to the family to lend their support. Julia has a seven-month-old son so venturing out into the snowstorm to search for the dog was not possible.
However, scores of volunteers kept up the search and kept her updated by sending images whenever they spotted the dog. It was hurtful that Louie could be seen but was not accessible. They then lost sight of him, but on Wednesday, everyone decided to make a last-ditch effort to find the dog and get him home.
Julia had joined the search at this point, armed with a blanket and a glimmer of hope that finding Louie was still a possibility. Then the best phone call they could receive came in from the Saskatoon Animal Control Agency. They told her someone had seen Louie.
The cross-country skier was brought to Louie by his dog Banjo, amid their trip. The Animal Control team then linked the skier to Julia, who was delighted and thankful.
She had a mixture of emotions from shock to relief at getting back the dog safely. According to Julia, Louie has lost a few pounds but is poised to recover. He has a torn ACL but will get a surgery done soon.
She has since shared the great news with newfound friends on Facebook, and the encouragement and complimentary messages continued to flow.
Julia says her family is still in astonishment at how people rallied around despite not knowing them. She says this act of kindness outshines any negative news.
In the meantime, Louie will have to stay put for a while, but he is being fed, pampered, and showered with love. Julia adds that the little things that would bug her, like Louie wanting to run in and out of the house continually, are now minuscule after what they just endured.
She says the empty nest feeling has dissipated, and they are happy to have him in the warmth of the house again.