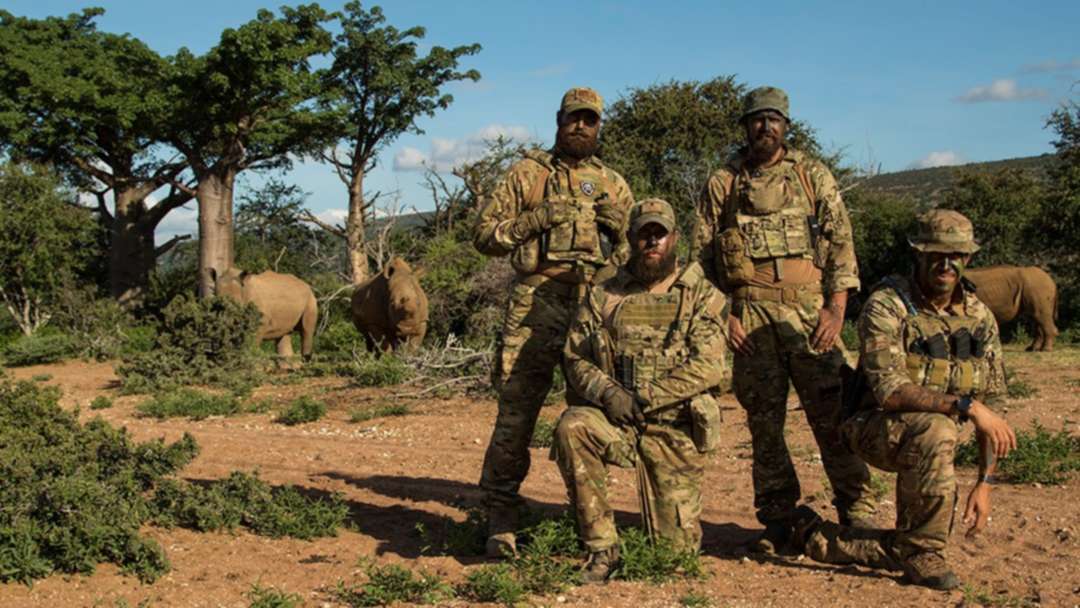 Helping Endangered Animals and Stopping Poachers
Animal poaching has been going on for a long time. Many species are becoming endangered as a result. Some species have been driven to extinction. Fortunately, plenty of activists are trying to solve these problems. Ryan Tate is one of them.
He's a U.S. Marine veteran, and he was actually inspired by a documentary about wildlife poaching. It's easier for people today to find documentaries online about almost all subjects. The people who create these documentaries are typically trying to bring about social change and raise awareness about important issues. It certainly worked in this case.
Ryan Tate talked about a documentary scene involving a terrified rhinoceros. During the scene, the poachers tranquilized the rhino and chopped off her horn. When the rhino was revived, she was so terrified that conservationists were not able to help her in time. The rhino bled to death and died. It was a powerful and horrifying occurrence, and it was more than enough to motivate Ryan Tate to try to help protect endangered animals.
He's now devoting his life to this new mission. Ryan Tate previously worked at the U.S. State Department, but he decided to found a non-profit organization that would help poached animals. Specifically, this is a non-profit organization staffed by veterans that protects endangered species all throughout Africa. It's called VETPAW, which is an appropriate and memorable acronym.
However, Ryan Tate's previous background with the U.S State Department was still valuable for him when he was working to set up VETPAW. He had connections that other non-profit founders wouldn't have had. He now works with wildlife park leaders in Tanzania. However, it's still important to note that this non-profit was started using Ryan Tate's money and time. He took care of these details and resources.
The park rangers that worked with Ryan Tate all had a lot of experience initially with tracking local animals. Ryan Tate's military background was helpful here. Everyone involved was able to set up a program that would train other workers. The park rangers needed more experience with medicine and first aid.
Malaria is a health hazard in the area. People working on a project like this would be spending a lot of time away from local hospitals, making it important to have a lot of workers who had medical training. The program also has plenty of medical supplies available now, including antibiotics and tourniquets. All of the workers also have the necessary equipment.
When people discuss the problem of animal poaching, it's important to note that animal poachers can be very aggressive to the people who are trying to stop them. Poachers can get tens of thousands of dollars for only one kilo of rhinoceros horns.
There's a big market for them, and the demand is still there. Elephants are also at risk, and a single tusk might be worth even more than ten thousand dollars. The veterans and rangers who are trying to address these problems are taking personal risks in the process, making them even more heroic.
After only a year, the rangers and veterans have managed to patrol one hundred thousand acres. There were around thirty veterans involved, and the staff is still adding more members. The members of the non-profit work alongside law enforcement professionals in the area, and these professionals are able to arrest poachers.
Veterans are being encouraged to become part of VETPAW. Of course, donating money is always helpful for all non-profit organizations. VETPAW needs medical supplies and the resources to train new people. Members of the general public can help the organization tremendously by contributing what they can.
Dutch Artist Pays Off Student Loan Debt with Unique Tapestry Creation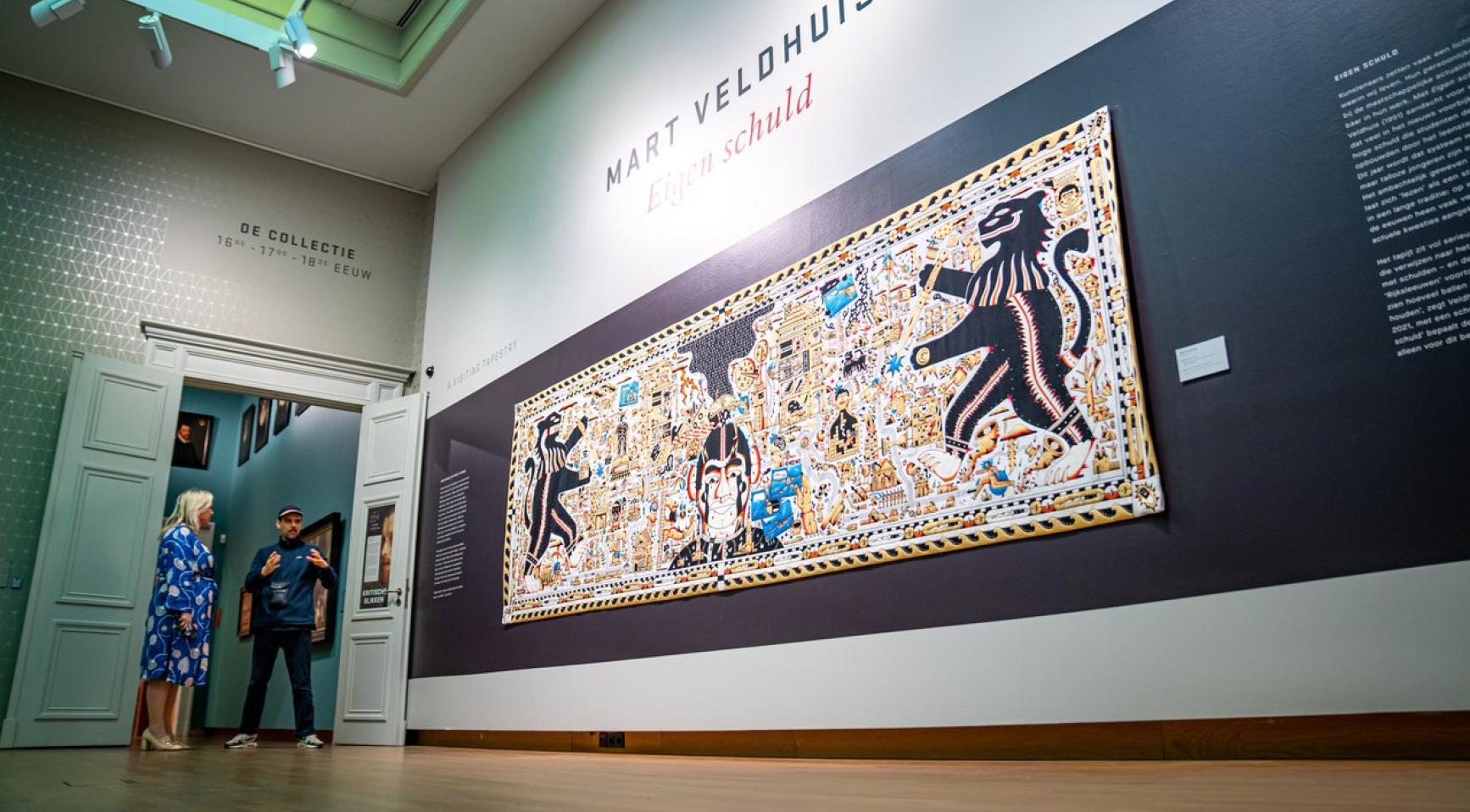 Mart Veldhuis, a talented Dutch artist, found a creative way to pay off his student loan debt. He crafted a remarkable tapestry that depicted the 46,000 euros he owed. This intricate work of art, titled "Eigen Schuld," meaning "Own Debt" or "Own Fault," became a symbol of Veldhuis' financial burden.
Once completed, the tapestry found its home in the prestigious Dordrechts Museum. Unexpectedly, a buyer was captivated by the artwork and decided to purchase it for 45,879.40 euros. This generous offer brought Veldhuis closer to becoming debt-free, leaving him in a state of disbelief and joy. "This is what I had hoped for, but when I heard the news, I was really speechless. It still feels very unreal," shared Veldhuis.
The tapestry itself was a visually striking piece, featuring various elements that conveyed Veldhuis' feelings towards his indebtedness. One of the central motifs portrayed a Dutch lion clutching a menacing sword, symbolizing the artist's perception of owing a significant debt to the state. The tapestry served as a powerful medium for Veldhuis to express his emotions and experiences.
The Dordrechts Museum facilitated the transaction and revealed the identity of the buyers as renowned art dealers Joke van Veen, 75, and Jaap Versteegh, 69. When asked about their decision to acquire the tapestry, Versteegh explained, "We bought the tapestry in the first place because we think it's a good work of art. It is innovative and visually strong. In addition, the social theme of the work – the consequences of student debt and the social loan system – strongly appeals to us."
Veldhuis' creation not only captured the attention of art enthusiasts but also highlighted the pressing issue of student loan debt. Many students struggle with the financial burden of loans, and Veldhuis's artwork serves as a reminder of this widespread concern. By showcasing his own experience, he sparked conversations about the consequences of student debt and the loan system in society.
The success of Veldhuis' tapestry represents a triumph for the artist and sheds light on the power of art to address social issues. Through his creative expression, he not only managed to alleviate his financial struggles but also stimulated meaningful discussions about the challenges faced by students burdened with debt.
As Veldhuis moves forward, he can embrace a debt-free future, thanks to his artistic talent and the support of individuals who recognized the significance of his work. The tapestry will forever stand as a symbol of his journey, inspiring others to find innovative ways to confront their own challenges.