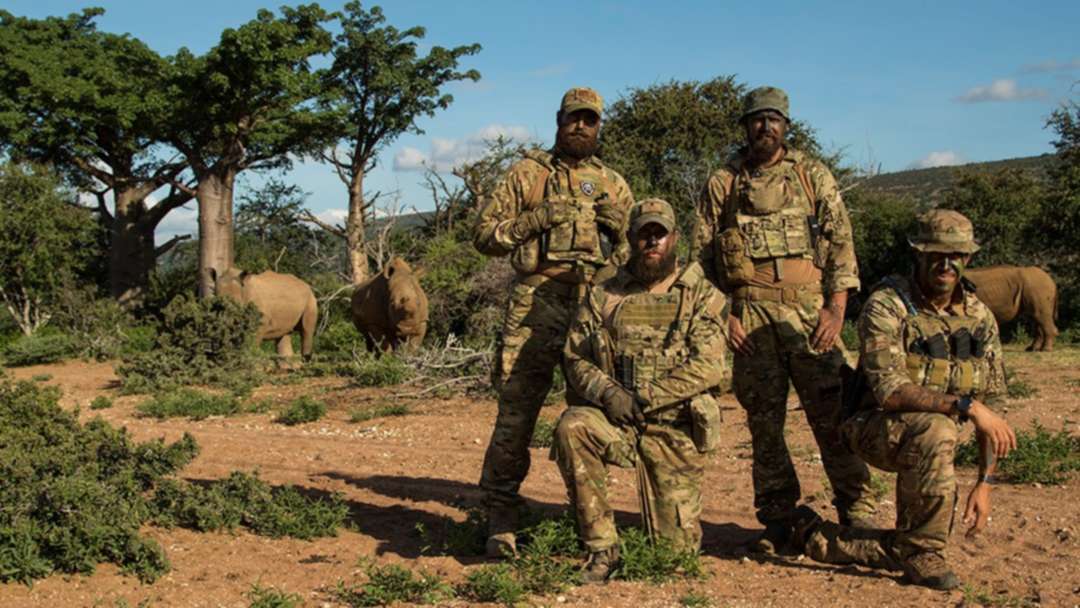 Helping Endangered Animals and Stopping Poachers
Animal poaching has been going on for a long time. Many species are becoming endangered as a result. Some species have been driven to extinction. Fortunately, plenty of activists are trying to solve these problems. Ryan Tate is one of them.
He's a U.S. Marine veteran, and he was actually inspired by a documentary about wildlife poaching. It's easier for people today to find documentaries online about almost all subjects. The people who create these documentaries are typically trying to bring about social change and raise awareness about important issues. It certainly worked in this case.
Ryan Tate talked about a documentary scene involving a terrified rhinoceros. During the scene, the poachers tranquilized the rhino and chopped off her horn. When the rhino was revived, she was so terrified that conservationists were not able to help her in time. The rhino bled to death and died. It was a powerful and horrifying occurrence, and it was more than enough to motivate Ryan Tate to try to help protect endangered animals.
He's now devoting his life to this new mission. Ryan Tate previously worked at the U.S. State Department, but he decided to found a non-profit organization that would help poached animals. Specifically, this is a non-profit organization staffed by veterans that protects endangered species all throughout Africa. It's called VETPAW, which is an appropriate and memorable acronym.
However, Ryan Tate's previous background with the U.S State Department was still valuable for him when he was working to set up VETPAW. He had connections that other non-profit founders wouldn't have had. He now works with wildlife park leaders in Tanzania. However, it's still important to note that this non-profit was started using Ryan Tate's money and time. He took care of these details and resources.
The park rangers that worked with Ryan Tate all had a lot of experience initially with tracking local animals. Ryan Tate's military background was helpful here. Everyone involved was able to set up a program that would train other workers. The park rangers needed more experience with medicine and first aid.
Malaria is a health hazard in the area. People working on a project like this would be spending a lot of time away from local hospitals, making it important to have a lot of workers who had medical training. The program also has plenty of medical supplies available now, including antibiotics and tourniquets. All of the workers also have the necessary equipment.
When people discuss the problem of animal poaching, it's important to note that animal poachers can be very aggressive to the people who are trying to stop them. Poachers can get tens of thousands of dollars for only one kilo of rhinoceros horns.
There's a big market for them, and the demand is still there. Elephants are also at risk, and a single tusk might be worth even more than ten thousand dollars. The veterans and rangers who are trying to address these problems are taking personal risks in the process, making them even more heroic.
After only a year, the rangers and veterans have managed to patrol one hundred thousand acres. There were around thirty veterans involved, and the staff is still adding more members. The members of the non-profit work alongside law enforcement professionals in the area, and these professionals are able to arrest poachers.
Veterans are being encouraged to become part of VETPAW. Of course, donating money is always helpful for all non-profit organizations. VETPAW needs medical supplies and the resources to train new people. Members of the general public can help the organization tremendously by contributing what they can.
Tasmanian Devils Make Historic Return To Mainland Australia After Missing For 3,000 Years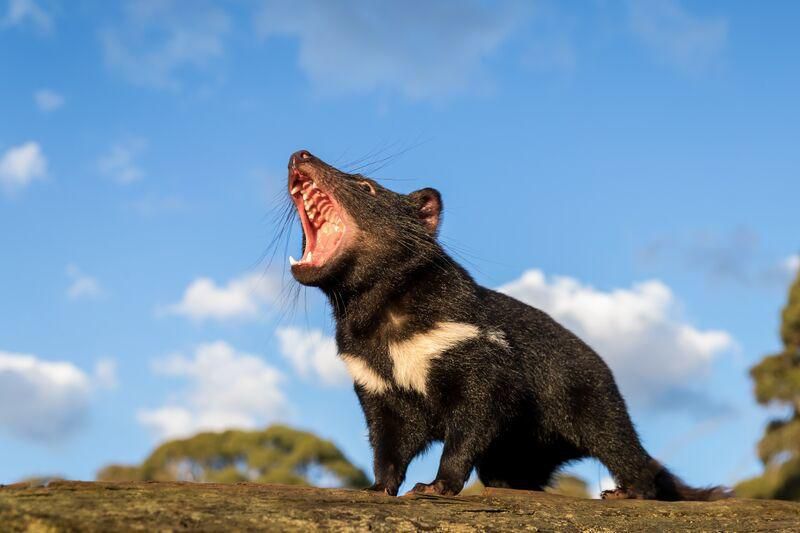 Tasmanian devil which was believed to be extinct has made its return to the forests of Australia. This is the first time the animal has been spotted since over 3,000 years ago.
This return is seen as the first move in the new plan to take Australia back to its flourishing wild life it once had. This was contained in the statement given by the nonprofit Aussie Ark and its partners Global Wildlife Conversation and Wild Ark.
Furthermore, Aussie Ark restated its plan in bringing back Australia's ecosystems that existed before the pre-European settlement. This new plan will ensure the habitat is free from feral predators.
Aussie Ark has nurtured over 390 Tasmanian devils, in a manner that promotes natural behavior in the animals. This will help them settle comfortably when released to the wild.
And this year alone, Aussie Ark has followed through with its mission. 26 Tasmanian devils have been released into a 400-hectare wild sanctuary. But there are bigger plans by the organization. There is the intent of introducing two batches of 20 Tasmanian devils each. If this goes as scheduled, offsprings will be produced by the devils culminating in a growing population.
This reintroduction is a welcome development, and as native apex predators and being the largest carnivorous marsupials, they help limit the dominance of other felines and foxes over endangered species.
They are also hunters and with their hunting skills, they keep their habitat clean and safe from harm.
With their reappearance in the wild, this serves as an indication that Australia is keen on its mission of "rewilding".
Previously, Tasmanian devils were wiped out from mainland Australia due to the introduction of dingoes which hunted them in packs. Just like wolves.
They were only safe on the island of Tasmania, a place the Dingoes never got to.
In the island of Tasmania, a deadly disease called Devil Facial Tumour completely destroyed up to 90 percent of the Tasmanian community. Now, only 25,000 devils remain on the island.
The Tasmanian species Aussie Ark has reintroduced will be subject to intensive monitoring. Using surveys, radio collars fit with transmitters and camera traps, this will enable researchers to know how the animals are faring.
It will also help to disclose the problems the animals face in their new environment, feeding habits and their mode of mating.
This information will guide subsequent animals that will be released on Tasmania and on the mainland.