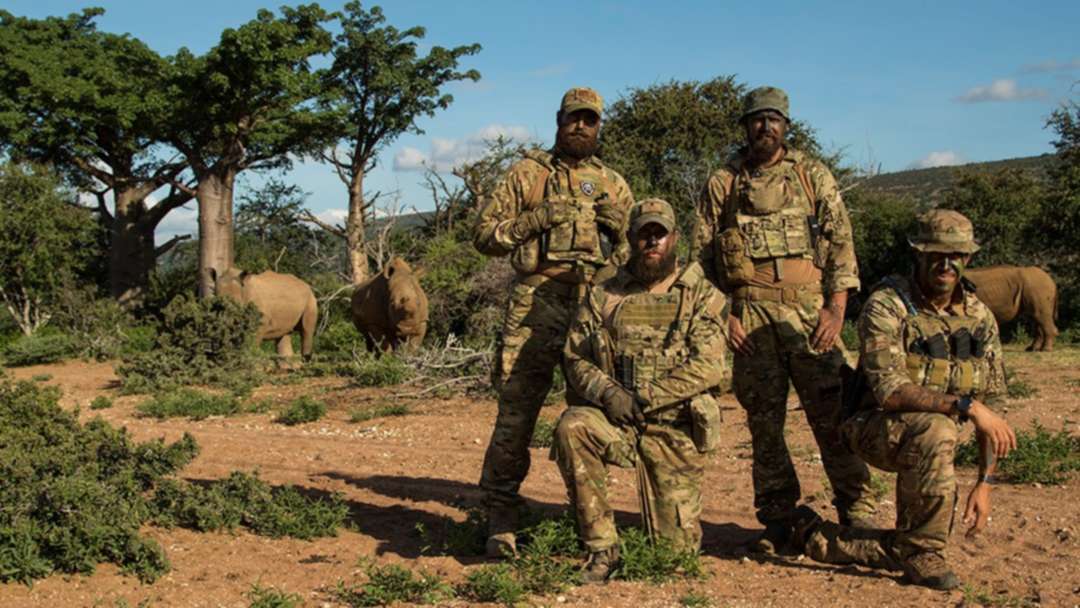 Helping Endangered Animals and Stopping Poachers
Animal poaching has been going on for a long time. Many species are becoming endangered as a result. Some species have been driven to extinction. Fortunately, plenty of activists are trying to solve these problems. Ryan Tate is one of them.
He's a U.S. Marine veteran, and he was actually inspired by a documentary about wildlife poaching. It's easier for people today to find documentaries online about almost all subjects. The people who create these documentaries are typically trying to bring about social change and raise awareness about important issues. It certainly worked in this case.
Ryan Tate talked about a documentary scene involving a terrified rhinoceros. During the scene, the poachers tranquilized the rhino and chopped off her horn. When the rhino was revived, she was so terrified that conservationists were not able to help her in time. The rhino bled to death and died. It was a powerful and horrifying occurrence, and it was more than enough to motivate Ryan Tate to try to help protect endangered animals.
He's now devoting his life to this new mission. Ryan Tate previously worked at the U.S. State Department, but he decided to found a non-profit organization that would help poached animals. Specifically, this is a non-profit organization staffed by veterans that protects endangered species all throughout Africa. It's called VETPAW, which is an appropriate and memorable acronym.
However, Ryan Tate's previous background with the U.S State Department was still valuable for him when he was working to set up VETPAW. He had connections that other non-profit founders wouldn't have had. He now works with wildlife park leaders in Tanzania. However, it's still important to note that this non-profit was started using Ryan Tate's money and time. He took care of these details and resources.
The park rangers that worked with Ryan Tate all had a lot of experience initially with tracking local animals. Ryan Tate's military background was helpful here. Everyone involved was able to set up a program that would train other workers. The park rangers needed more experience with medicine and first aid.
Malaria is a health hazard in the area. People working on a project like this would be spending a lot of time away from local hospitals, making it important to have a lot of workers who had medical training. The program also has plenty of medical supplies available now, including antibiotics and tourniquets. All of the workers also have the necessary equipment.
When people discuss the problem of animal poaching, it's important to note that animal poachers can be very aggressive to the people who are trying to stop them. Poachers can get tens of thousands of dollars for only one kilo of rhinoceros horns.
There's a big market for them, and the demand is still there. Elephants are also at risk, and a single tusk might be worth even more than ten thousand dollars. The veterans and rangers who are trying to address these problems are taking personal risks in the process, making them even more heroic.
After only a year, the rangers and veterans have managed to patrol one hundred thousand acres. There were around thirty veterans involved, and the staff is still adding more members. The members of the non-profit work alongside law enforcement professionals in the area, and these professionals are able to arrest poachers.
Veterans are being encouraged to become part of VETPAW. Of course, donating money is always helpful for all non-profit organizations. VETPAW needs medical supplies and the resources to train new people. Members of the general public can help the organization tremendously by contributing what they can.
The Ockendon Solar Farm's Remarkable Transformation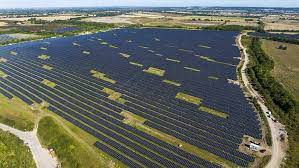 A once-neglected trash dump in England has undergone a breathtaking transformation into one of the United Kingdom's largest solar farms. The Ockendon solar farm, as it is now known, is set to provide electricity to an impressive 15,000 homes. With its 100,000 gleaming solar panels, it proudly stands as the third-largest solar farm in the entire UK.
This remarkable journey from waste ground to green energy oasis reflects the nation's growing commitment to renewable energy and sustainability. Frank Gordon, the director of policy at the Association for Renewable Energy and Clean Technology, highlighted the importance of projects like Ockendon solar farm in addressing the climate crisis. He told The Guardian, "We urgently need more solar in the UK to help meet our legally binding net-zero goals, and this summer's extraordinary global weather has further underlined the need for climate action."
The Ockendon solar farm is a shining example of the UK's transition to cleaner energy sources. Since 2020, nearly half of the nation's power has been sourced from a combination of wind, solar, bioenergy, and hydroelectric sources. This shift towards renewable energy not only reduces harmful emissions but also bolsters energy security and creates jobs in the burgeoning green energy sector.
The transformation of the Ockendon site is nothing short of inspirational. What was once a symbol of waste and environmental neglect has become a symbol of hope for a more sustainable future. As solar farms like Ockendon continue to sprout across the UK, they bring us one step closer to achieving our net-zero emissions goals and safeguarding the planet for generations to come.