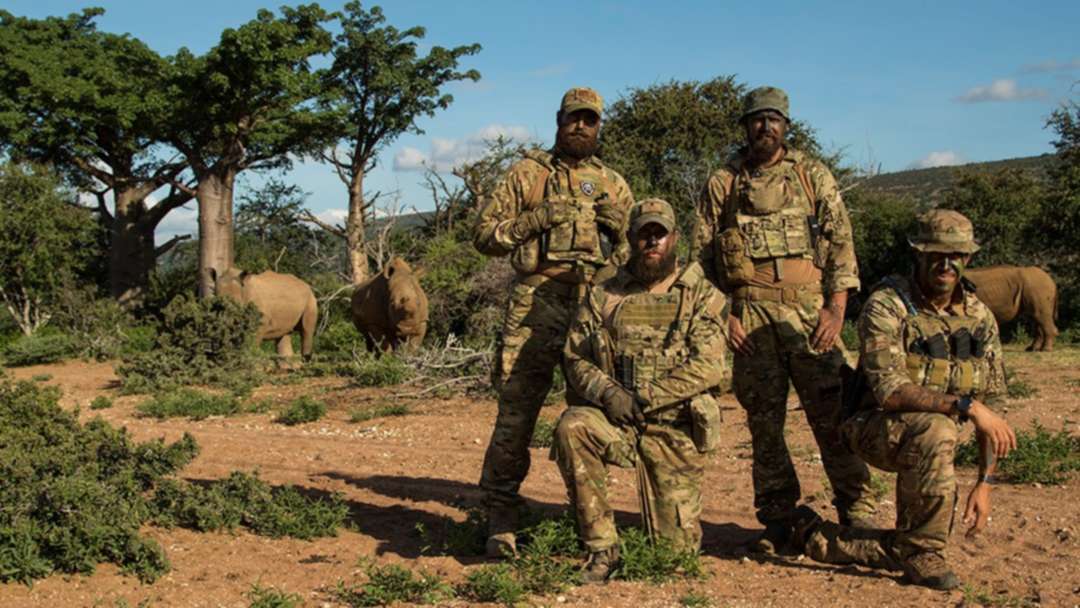 Helping Endangered Animals and Stopping Poachers
Animal poaching has been going on for a long time. Many species are becoming endangered as a result. Some species have been driven to extinction. Fortunately, plenty of activists are trying to solve these problems. Ryan Tate is one of them.
He's a U.S. Marine veteran, and he was actually inspired by a documentary about wildlife poaching. It's easier for people today to find documentaries online about almost all subjects. The people who create these documentaries are typically trying to bring about social change and raise awareness about important issues. It certainly worked in this case.
Ryan Tate talked about a documentary scene involving a terrified rhinoceros. During the scene, the poachers tranquilized the rhino and chopped off her horn. When the rhino was revived, she was so terrified that conservationists were not able to help her in time. The rhino bled to death and died. It was a powerful and horrifying occurrence, and it was more than enough to motivate Ryan Tate to try to help protect endangered animals.
He's now devoting his life to this new mission. Ryan Tate previously worked at the U.S. State Department, but he decided to found a non-profit organization that would help poached animals. Specifically, this is a non-profit organization staffed by veterans that protects endangered species all throughout Africa. It's called VETPAW, which is an appropriate and memorable acronym.
However, Ryan Tate's previous background with the U.S State Department was still valuable for him when he was working to set up VETPAW. He had connections that other non-profit founders wouldn't have had. He now works with wildlife park leaders in Tanzania. However, it's still important to note that this non-profit was started using Ryan Tate's money and time. He took care of these details and resources.
The park rangers that worked with Ryan Tate all had a lot of experience initially with tracking local animals. Ryan Tate's military background was helpful here. Everyone involved was able to set up a program that would train other workers. The park rangers needed more experience with medicine and first aid.
Malaria is a health hazard in the area. People working on a project like this would be spending a lot of time away from local hospitals, making it important to have a lot of workers who had medical training. The program also has plenty of medical supplies available now, including antibiotics and tourniquets. All of the workers also have the necessary equipment.
When people discuss the problem of animal poaching, it's important to note that animal poachers can be very aggressive to the people who are trying to stop them. Poachers can get tens of thousands of dollars for only one kilo of rhinoceros horns.
There's a big market for them, and the demand is still there. Elephants are also at risk, and a single tusk might be worth even more than ten thousand dollars. The veterans and rangers who are trying to address these problems are taking personal risks in the process, making them even more heroic.
After only a year, the rangers and veterans have managed to patrol one hundred thousand acres. There were around thirty veterans involved, and the staff is still adding more members. The members of the non-profit work alongside law enforcement professionals in the area, and these professionals are able to arrest poachers.
Veterans are being encouraged to become part of VETPAW. Of course, donating money is always helpful for all non-profit organizations. VETPAW needs medical supplies and the resources to train new people. Members of the general public can help the organization tremendously by contributing what they can.
Whales Adopt Other Whales, Even Between Species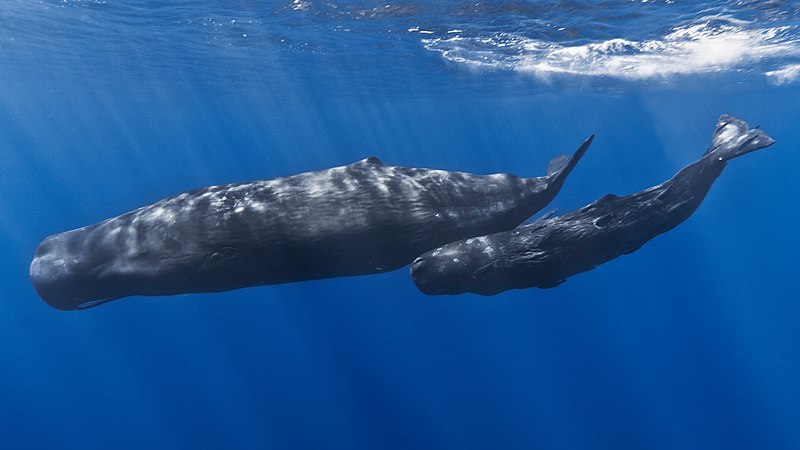 Do animals adopt young of other species? It's been known to happen among canines as well as raptors. However, for the first time, marine scientists have now confirmed whales are willing to adopt the young of different whale species as well.
As it turns out, an orphaned humpback whale has found a new parental figure with a southern right whale, completely mixing two different breeds of whale. Granted, both are large sea mammals, both breathe air and generally consume the same food groups, and they are technically both whales. But in the animal world, the differences are as distinct as a horse to a cow or a dog to a black bear. However, there the pair were, swimming together and clearly bonded right off the coast of an Esperance beach. From the researcher's perspective, the answer is clear; the adult southern whale has adopted the young and clearly smaller humpback whale.
Interestingly, the difference was caught immediately. Instead, it was Jess Wohling going over her work on a recent photography shoot who figured out what she was looking at was two different whales acting like mother and pup. At first, Wohling thought there was a camera glitch or a bad light exposure. However, as she studied the digital images from her camera, it became very clear, two different whales were swimming next to each other in tandem or like a parent and child whale pod. With the detail captured by the camera, Wohling compared the aspects of her image to whale images on the Internet, and she confirmed her hunch.
At that point, Wohling transmitted the digital image files to a whale researcher she knew, Katy Fannei. Looking at the images, Fannei not only confirmed Wohling's assumption, she was also shocked by the documented behavior and pretty much floored. The news hit the digital wire immediately as Fannei started sharing the news with everyone she knew in her professional circle. Everyone who got the communication and images, including researchers with far more experience than Fannei were also shocked by the apparent adoption behavior.
While it is quite possible for southern right whales to come into contact with humpback whales, they almost never converge with each other for any extended period of time. A lot of new hypotheses started getting thrown around. Was the southern right whale a female in mothering mode? Maybe it lost its own pup and the timing of finding a stray humpback child was a coincidence, or maybe some sort of protection in company perspective was going on. Most agreed on the idea of adoption taking place. Again, this wasn't unheard of in other species. Recently, an eagle pair adopted a falcon fledgling in Canada and have been raising it along with their eaglets.
The key behavior pattern arguing for adoption involves the close positioning of the humpback pup to the adult southern right whale in the water. It literally looks like a mother and child whale behavior. The major filter now is determining whether the pair are already tracked somewhere in the known southern right whale database the researchers use. If not, then the discovery will represent a unique and new biological finding.