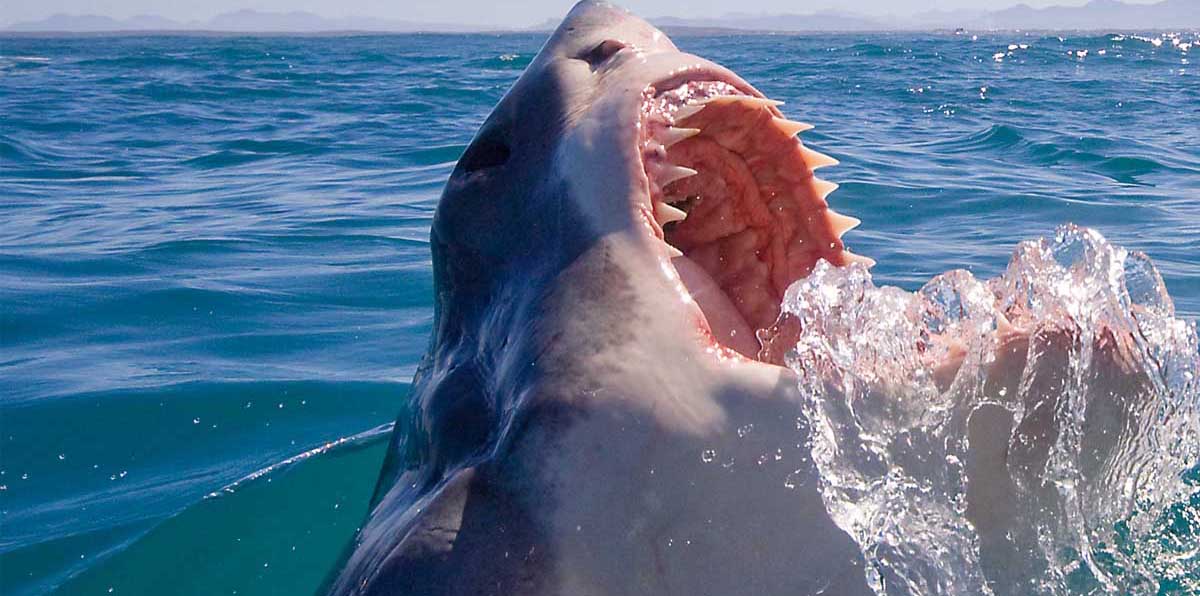 Great White Sharks Do Not Handle Captivity Well, Explaining Their Conspicuous Absence from Aquariums
There are a lot of people who enjoy going to the local aquarium. These are places for people to take in some of the truly majestic creatures that live in our world. There are jellyfish, starfish, goldfish, whales, dolphins, and more that live in a local aquarium. There are even a few varieties of shark that call an aquarium home; however, one type of shark that cannot be found at the local aquarium is a Great White shark. There are a few reasons why someone will never see a Great White at a local aquarium; however, the biggest is that these animals do not particularly enjoy being in captivity.
Sharks are awesome creatures. They are wild. They like to have fun. They are beautiful to watch during Shark Week on TV; however, when the Great White is kept in captivity, it tends to cramp its style. They do not do well. Rest assured that you will not be seeing a Great White behind the glass of an aquarium any time soon. While aquariums and marine parks have made an effort to release their wild animals back to the open ocean over the past few years (when safe), the Great White has never done well in captivity. While the documentaries have certainly made some marine parks look bad, this is nothing new for the Great White. People learned early on that they could not keep these animals in an aquarium. They have ended badly for the Great White shark.
The first Great White was brought to an aquarium back in the 1950s. This shark lasted less than a day. It died. It wasn't that the aquarium did anything wrong that killed the Great White shark. It simply isn't meant to be confined. The iconic park Sea World try to do the same thing in the 1970s. They tried again in the 1980s. They tried again in the 1990s thinking they had gotten it right; however, the results were the same. The Great White is simply not meant to live in captivity. Even Japan tried to house a Great White in one of its own aquariums recently. This shark only lasted three days.
In CA, there was a large aquarium that thought they had it figured out. They brought a Great White into its confines a while back. The sharks were young and they lived in the aquarium for 16 days. Then, the sharks were released back into the wild where they belong.
It is important for people to note that Great White sharks have lifespans that are similar to humans. Therefore, there is no reason why these sharks should be dying so quickly in an environment that has been designed to replicate the ocean. The only answer is that these sharks simply aren't meant to live in captivity.
Great White sharks are supposed to live in the open water. They are used to being able to patrol the entire ocean in an effort to stay alive and find food. When this ability to severely curtailed in an aquarium, it makes sense that they are not going to do very well. Sharks simply need to keep moving to stay alive. They cannot do this in an aquarium. In the wild, Great White sharks have been recorded as swimming hundreds of miles in a single day. There is no way that a shark is going to be able to do this in captivity. This explains why every effort to bring a Great White into an aquarium has ended poorly for the shark.
"Superhero of the homeless!" Chants in Santiago describe real-life Batman that gives food to the homeless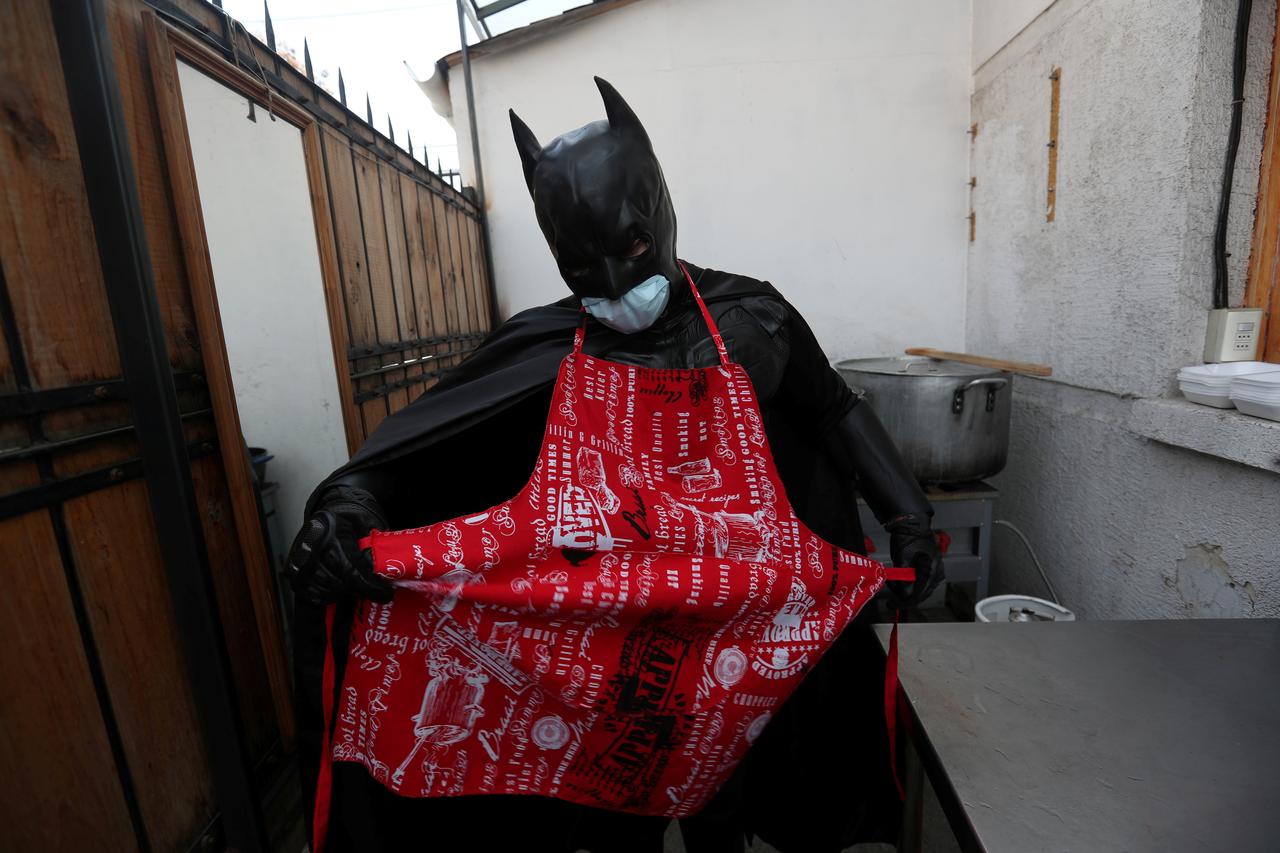 Unlike the fictional city of Gotham, the streets of Santiago are very real, but running in the dark, and fighting hunger is a true life superhero with the face of the Dark Knight, Batman.
Now he doesn't ride a Batmobil or know the first thing about Brazilian jujitsu, but he does his best in making life better for the homeless on the streets of Santiago by bringing them food on a regular basis. He doesn't solve crime or own any special combat gadgets, but he protects the homeless civilians from the villain of hunger and malnutrition.
With his Batmobil-esque SUV, he rides around the city distributing hot meals in his impressive costume- a cape and two masks, one with the typical bat ears and eye slots, and other for protection from the Coronavirus (even the fictional batman wasn't immune to viral diseases. So yeah, this one had to protect himself.)
The self-proclaimed "Solidarity Batman" is contributing his quota in making lockdown and the wave of the pandemic less agonizing for individuals on the streets, and we must say that he is doing a hell of a job. Many of his beneficiaries have only good things to say about him, and are super grateful for his selfless acts of benevolence.
Just like Bruce Wayne, this Batman knows his way around words, and he sure drops a few words of motivation, humor, and affection to people alongside giving them food.
What a guy!
He fills their stomachs, and gives them words of hope? If we didn't know better, we would be clamoring for the Avengers to consider him joining their team- Captain America certainly needs some real competition in motivational speaking.
According to him, Batman was the perfect superhero for his mission, as he represents community unity, and is loved by the people.
"Look around you, see if you can dedicate a little time, a little food, a little shelter, a word sometimes of encouragement to those who need it," he said in an interview.
Just like most masked superheroes, Santiago's Caped Crusader prefers to keep his identity unknown. But his face doesn't matter, does it? His good works already paint him as a beacon of hope and the world would be a better place if there were more of him running around.