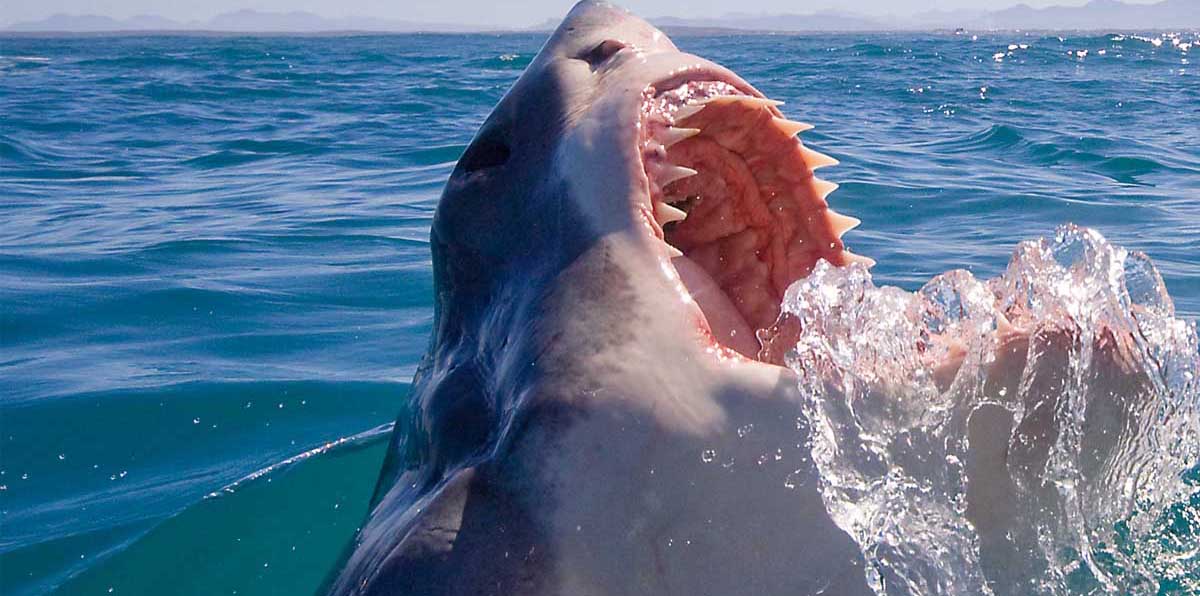 Great White Sharks Do Not Handle Captivity Well, Explaining Their Conspicuous Absence from Aquariums
There are a lot of people who enjoy going to the local aquarium. These are places for people to take in some of the truly majestic creatures that live in our world. There are jellyfish, starfish, goldfish, whales, dolphins, and more that live in a local aquarium. There are even a few varieties of shark that call an aquarium home; however, one type of shark that cannot be found at the local aquarium is a Great White shark. There are a few reasons why someone will never see a Great White at a local aquarium; however, the biggest is that these animals do not particularly enjoy being in captivity.
Sharks are awesome creatures. They are wild. They like to have fun. They are beautiful to watch during Shark Week on TV; however, when the Great White is kept in captivity, it tends to cramp its style. They do not do well. Rest assured that you will not be seeing a Great White behind the glass of an aquarium any time soon. While aquariums and marine parks have made an effort to release their wild animals back to the open ocean over the past few years (when safe), the Great White has never done well in captivity. While the documentaries have certainly made some marine parks look bad, this is nothing new for the Great White. People learned early on that they could not keep these animals in an aquarium. They have ended badly for the Great White shark.
The first Great White was brought to an aquarium back in the 1950s. This shark lasted less than a day. It died. It wasn't that the aquarium did anything wrong that killed the Great White shark. It simply isn't meant to be confined. The iconic park Sea World try to do the same thing in the 1970s. They tried again in the 1980s. They tried again in the 1990s thinking they had gotten it right; however, the results were the same. The Great White is simply not meant to live in captivity. Even Japan tried to house a Great White in one of its own aquariums recently. This shark only lasted three days.
In CA, there was a large aquarium that thought they had it figured out. They brought a Great White into its confines a while back. The sharks were young and they lived in the aquarium for 16 days. Then, the sharks were released back into the wild where they belong.
It is important for people to note that Great White sharks have lifespans that are similar to humans. Therefore, there is no reason why these sharks should be dying so quickly in an environment that has been designed to replicate the ocean. The only answer is that these sharks simply aren't meant to live in captivity.
Great White sharks are supposed to live in the open water. They are used to being able to patrol the entire ocean in an effort to stay alive and find food. When this ability to severely curtailed in an aquarium, it makes sense that they are not going to do very well. Sharks simply need to keep moving to stay alive. They cannot do this in an aquarium. In the wild, Great White sharks have been recorded as swimming hundreds of miles in a single day. There is no way that a shark is going to be able to do this in captivity. This explains why every effort to bring a Great White into an aquarium has ended poorly for the shark.
The Ockendon Solar Farm's Remarkable Transformation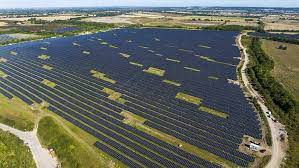 A once-neglected trash dump in England has undergone a breathtaking transformation into one of the United Kingdom's largest solar farms. The Ockendon solar farm, as it is now known, is set to provide electricity to an impressive 15,000 homes. With its 100,000 gleaming solar panels, it proudly stands as the third-largest solar farm in the entire UK.
This remarkable journey from waste ground to green energy oasis reflects the nation's growing commitment to renewable energy and sustainability. Frank Gordon, the director of policy at the Association for Renewable Energy and Clean Technology, highlighted the importance of projects like Ockendon solar farm in addressing the climate crisis. He told The Guardian, "We urgently need more solar in the UK to help meet our legally binding net-zero goals, and this summer's extraordinary global weather has further underlined the need for climate action."
The Ockendon solar farm is a shining example of the UK's transition to cleaner energy sources. Since 2020, nearly half of the nation's power has been sourced from a combination of wind, solar, bioenergy, and hydroelectric sources. This shift towards renewable energy not only reduces harmful emissions but also bolsters energy security and creates jobs in the burgeoning green energy sector.
The transformation of the Ockendon site is nothing short of inspirational. What was once a symbol of waste and environmental neglect has become a symbol of hope for a more sustainable future. As solar farms like Ockendon continue to sprout across the UK, they bring us one step closer to achieving our net-zero emissions goals and safeguarding the planet for generations to come.