Good Boy! Canine Nabs Domestic Violence Suspect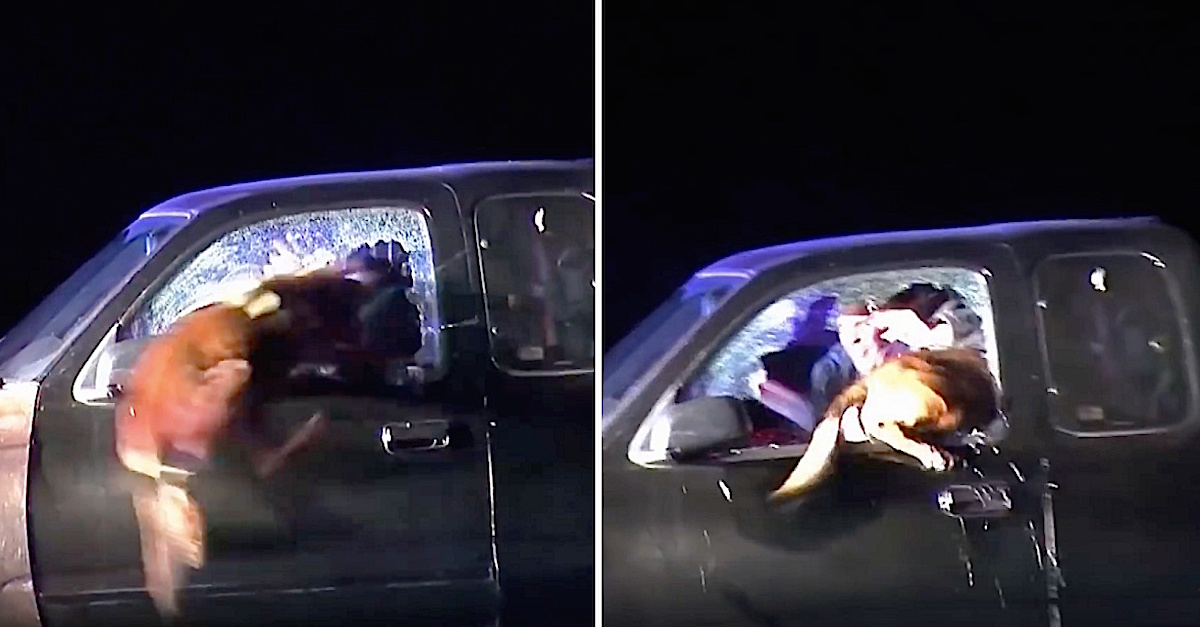 It is no surprise when we hear about another dog who has saved the day and become a hero. Duke is the name of a Belgian Malinois who works with his human partner, Corona Police Officer Michael Neff. They are true partners, spending time together and working hard. One night Duke stepped up and saved the day in a way his human partner couldn't.
Belgian Malinois Police Dogs
Many people don't realize that Belgian Malinois are often trained to be police dogs. They have a lot of characteristics that make them really great at the job. One of their best qualities is their highly developed sense of smell, which makes them able to detect everything from drugs to explosives to cheetah scat.
Another great thing about Belgian Malinois is that they're great running partners. They are medium to large-sized dogs that have no trouble keeping up with even a fit running partner. Belgian Malinois have a lot of energy and quick, active minds, with a strong protective instinct. All those things plus a great sense of smell make them great police dog candidates.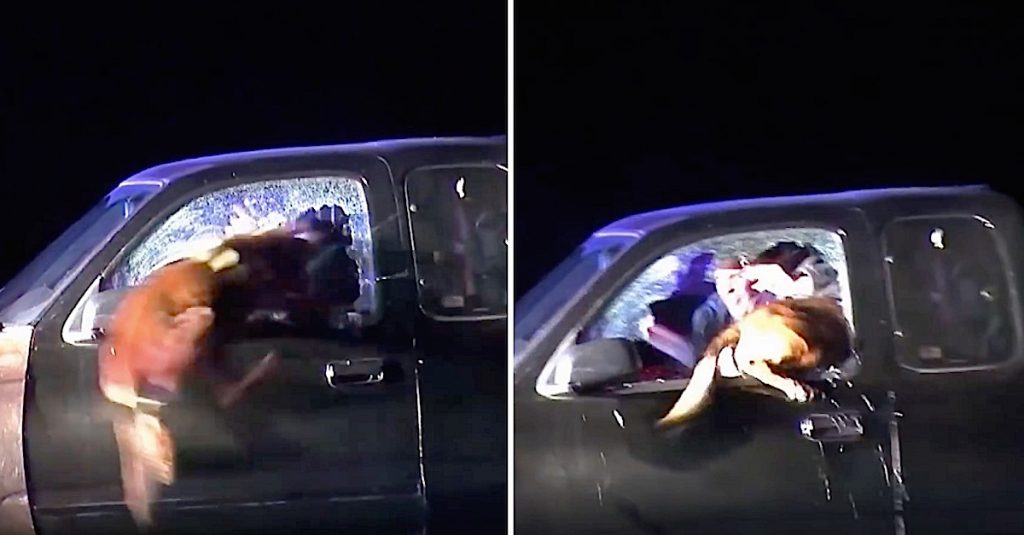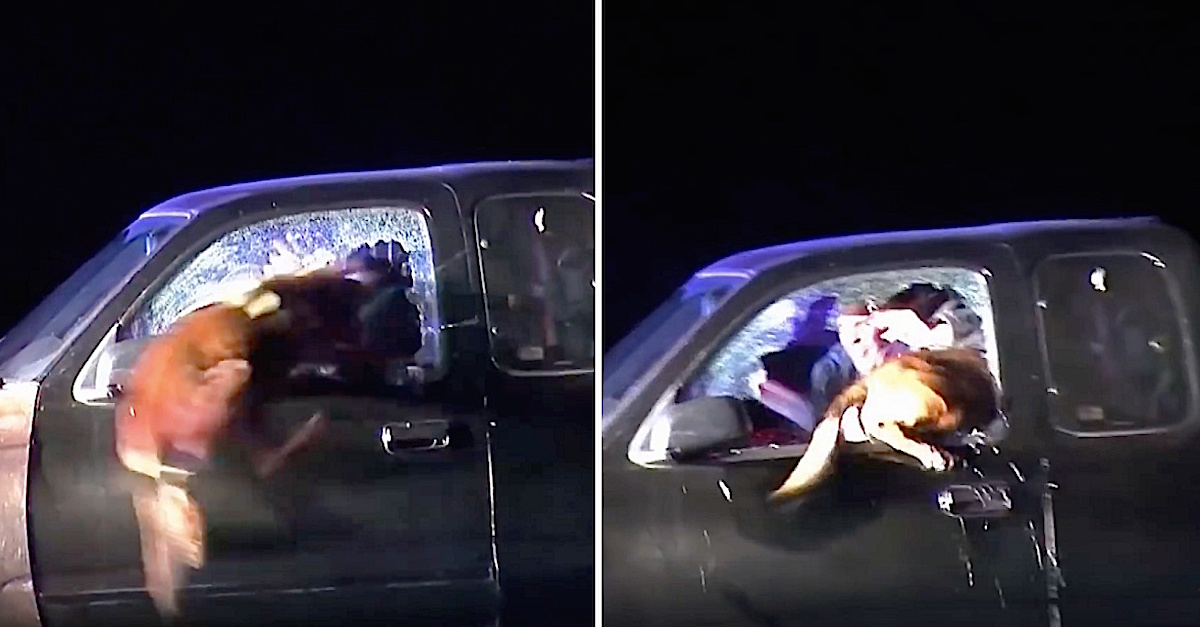 Domestic Offender
A California woman filed a protective order against her estranged husband so she could try to keep herself safe from him. One day, he ignored the order and went to her workplace in direct violation. Not only did he break the law by approaching her after he'd been ordered not to, but he also tried to hit his wife with his car.
Thankfully, the police were quick on the scene to confront the 31-year-old man who was trying to stalk and injure his wife. But when they tried to confront him, he took off in his vehicle.
California Protective Orders
In order to get a protective order in California, you need to be able to prove that you were abused (or threatened) and that you had a certain kind of close relationship, such as husband/wife or parents sharing a child. At the very least, the protective order will tell the offender to stay away from the protected person, including that person's school or work. If the person violates the order, he or she could go to jail or be forced to pay a fine.
Duke Takes Over
It wasn't just one officer trying to stop the husband; there were several officers involved in a vehicle chase. They tried to coordinate a pit maneuver to stop the car, but the suspect was still in his vehicle refusing to cooperate.
At that point, the police fired rubber bullets into the driver's side window, breaking the safety glass. Then Duke did a mighty jump straight through the shattered window to nab the suspect, who stood no chance against the mighty jaws of the Belgian Malinois police dog.
Happily, Duke was fine after the incident, even though he and his partner had a long night. Duke didn't ask for much in the way of a reward; he was satisfied with some extra hugs and praise before he finally got to go home and get some rest.
A Bank and Non-Profit Company Help Girls Enter Tech and Other STEM Fields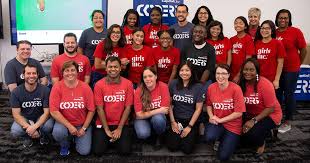 The technology field has undergone a lot of changes over the past few decades. One of the biggest changes has been the growing interest that women are taking. In secondary schools across the country, there has been an increased focus on STEM fields. STEM stands for science, technology, engineering, and math. Because of the increased focus, children of all backgrounds are beaming with a desire to learn more about these fields. This includes girls. Sadly, these are fields that have been historically dominated by men. This causes young women to be hesitant about joining these fields, knowing the societal pressure they might face. Fortunately, there is a nonprofit organization that exists to help women get into this field. This comes in the form of Girls, Inc.
The focus of this field is to help girls between the ages of six and 18 learn more about themselves and these fields as they strive to discover what it takes to build a successful career in these fields. This organization helps girls find mentoring relationships in a pro-girl environment and pushes them to conduct research that will help them build their resumes as they look to learn more about STEM fields. In this organization, girls learn about the various characteristics that are necessary to navigate social, gender, and economic barriers as they try to gain confidence and independence while also receiving a top-notch education.
Thie program also gives girls the chance to partner with one of the largest banks in the world. This comes in the form of CApital One, a well-respected financial institution that has a program known as Capital One Program. This program places girls in a position to work with volunteer coders, who are professionals in the tech field. This gives girls the chance to learn more about coding and computer design. In some situations, the girls might even be able to build their own applications. This gives participants a unique experience with app-building tools. They learn about algorithms and get to ask questions of some of the most successful and generous professionals in the field. The mentors play a critical role in helping girls enter this field. The goal of this program is to help people acquire the skills and resources they are going to need in order to survive in an economy that is largely driven by the tech field.
There are numerous locations throughout the country that Capital One has set up programs like this, including Texas and the Bay Area out in California. Given the tremendous success that this program has already seen, the program is likely to expand to other parts of the country. Capital One desires to partner with other nonprofit organizations that work to break down barriers in the STEM fields of all types. This organization is always trying to find ways to increase the amount of diversity in this field, including encouraging women to get more involved. In the eyes of many, the STEM fields are the future. These fields are going to produce novel products and services in fields such as engineering, computers, healthcare, and more.
It is incumbent on all of these organizations to push everyone, including girls and young women, to push people to think outside the box. Only when people start to step outside of their comfort zone will they discover what they are truly capable of accomplishing. This is true for young girls who would like to learn more about STEM fields and how they can turn a hobby into a long and rewarding career.