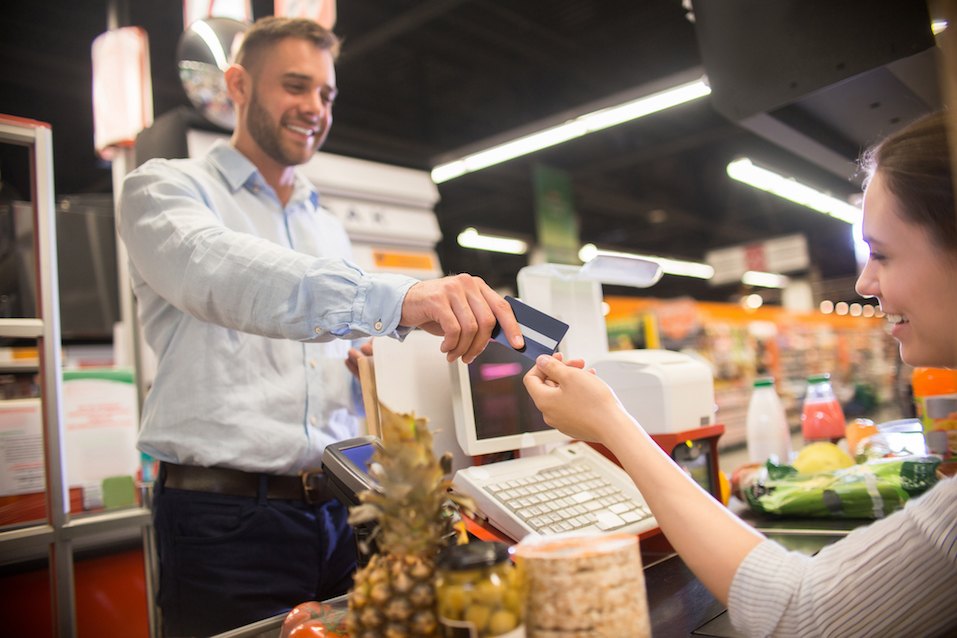 Going to the Grocery Store to Chat – A New Concept
In terms of psychology, it's been well understood that humans a social animals. However, thanks to the COVID pandemic in 2020, the entire world has realized just how much it depends on social interaction. And the older one gets, the more important that community connection is. That's the reason why near 200 different Jumbo grocery store locations in the Netherlands will be engaging in a chat zone versus just expecting people to buy goods, pay and leave.
The idea, referred to as a "Kletskassa," which translates to a checkout for chatting, started in a single store back in 2019 before the need became so apparent to everyone. Folks in Vlijmen in Brabant liked the idea so much, it became an instant success. That got the Jumbo store folks thinking, and the idea came to fruition to do a similar store model and chat checkout system for another 200 stores by 2022. And, the program has a key purpose as well. Loneliness has been a common, chronic issue, particularly among older citizens. To combat the mental health issues associated with the disconnection problem, the country has been trying to find ways to reconnect people again. The Kletskassa idea was such a proven tool, it quickly gained support from multiple corners and perspectives.
Loneliness is pervasive at every level of society, but teenagers and the elderly tend to feel it the most. Much of that trend has to do with societal pressure and role expectations. If people don't fit in, they feel left out and go insular, often a problem with teenagers uncomfortable with how they are changing. If people don't feel they have utility, they also disconnect and feel ostracized. This is common with the elderly who begin to feel they are a burden on the younger ages. No surprise loneliness can lead to more serious issues like depression and anxiety, and key pathway to serious mental health problems and serious consequences.
The Jumbo store approach specifically aims to provide people someone to talk to in the store who is there to talk to them on a regular basis, i.e. chat. It seems like such a simple thing, but the Kletskassa model works and has proven itself successful with significant acceptance by the shoppers and communities where it is applied. And for the Netherlands health ministry, it is exactly the kind of dynamic that needs to occur to help bring back folks who are suffering from loneliness and its effects.
Jumbo's executive management is extremely proud to have created the program and its support of communities and plans to continue finding unique ways to positively improve the markets they operate in, beyond just selling product.
A Conservation Dog in NZ known for Saving Countless Kiwis, Retires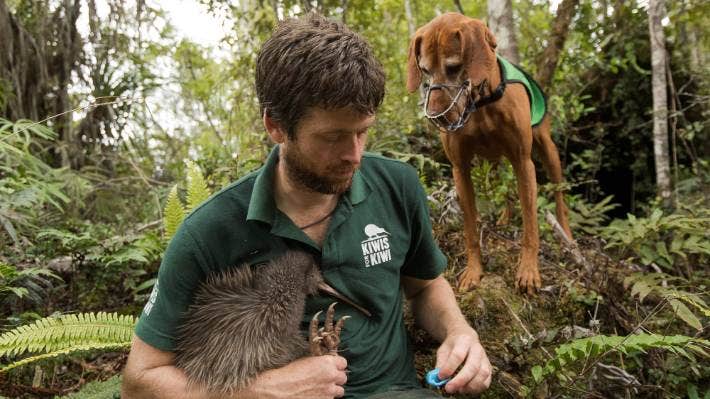 Now that Rein, the conservation dog, has spent the better part of a decade searching for kiwis to keep them from going extinct, it's time for her to retire.
DOC's conservation dog Rein, a Hungarian Vizsla, will retire at the end of the month after more than a decade of service.
With the support of her handler Iain Graham, they work to protect the rarest kind of kiwi, row, as part of a multi-agency initiative to increase the kiwi population.
There are now 600 rows in the wild, up from 160 in the critically endangered category in 2016, and the species became downlisted to "nationally vulnerable" in 2017. Graham credits Rein with finding 1700 kiwis during her time with the program.
Motuara, a predator-free Creche Island in the Marlborough Sounds, will be her final stop before retirement from her job.
Graham has been a biodiversity ranger with the DOC's Franz Josef kiwi team for four years. A colleague in Hamilton gave Rein to him as a puppy in early 2010, and he immediately saw the potential in her becoming a conservation dog.
As a conservation dog, she would need a strong sense of self-control, so he named her Rain.
To help with Operation Nest Egg, Graham wanted Rein to find kiwis in the wild.
In a slight stretch of low-lying forest inland near Quito in South Westland, Operation Nest Egg has successfully saved the rowing community from oblivion.
Since kiwi chicks are vulnerable to stoats and other predators, the environmentalists take the eggs from the woods for secure hatching.
After hatching at the West Coast Wildlife Sanctuary, the chicks spend roughly two months at the Willowbank Wildlife Reserve in Christchurch before being transported to Motuara Island for their final destination.
On the West Coast, they get released after they are mature enough to defend themselves from predators.
In the Omoeroa ranges, north of Franz Josef, kiwis have been relocated from the keto forest.
By utilizing treats and feathers from the kiwis, Graham taught Rein essential dog training and how to act around birds.
"It was already clear that she had a strong drive." In the beginning, training is primarily about building a relationship with the dog's owner. When she was seven months old, "early for any protection dog," he noted, "she had her first test."
Each bird that gets released has a transmitter attached to it that monitors its movements. A 50% decrease in feeding activity signifies that the birds are nesting. "We realize they have an egg when the row females and males scavenging hours reduce from 10 to 5 hours a nightly," he stated.
A little over a month later, Graham and Rein are on their way to search for the eggs. The moment she discovers the nest, she comes to a complete halt and starts pointing with her front paws.
When the breeding season is over, Rein doesn't take a break for the rest of the year. Every 12 to 14 months, she makes the trip to Motuara Island to check on the chicks and change the transmitter batteries on the island's resident kiwis.
"When the transmitters malfunction, that's when she performs assisting us in locating the chicks who don't have tags," Graham said.
Haast Tokoeka's new population was one of her most significant accomplishments.
After working in the sector for ten years, Graham felt Rein should take a break. Brew, a second vizsla, has gradually taken over the workload over the last few months.