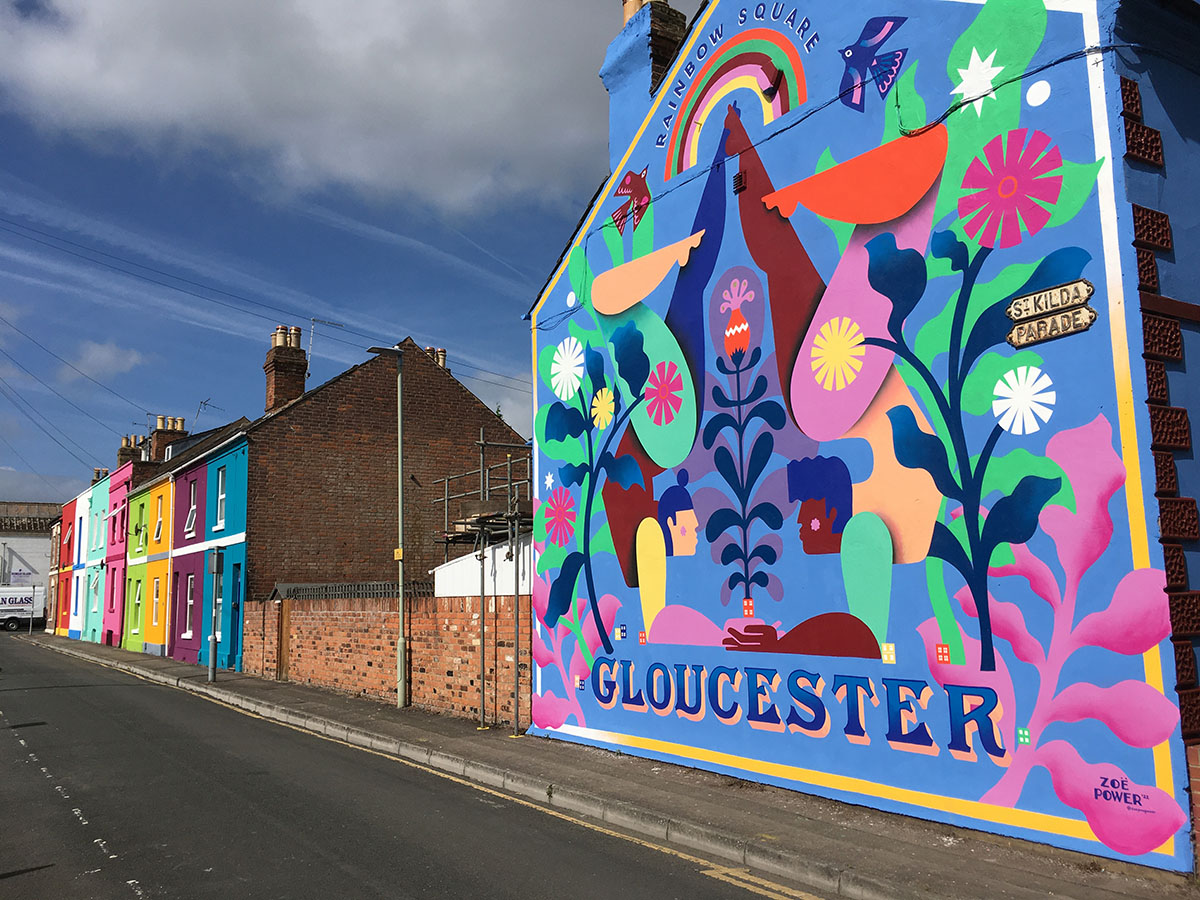 Gloucester Getting Rainbow Square Design by Talented Artist
Sometimes a town just needs a little color to bring some life to it or add some new vibe. In this case, it's a lot of colors but beautifully done.
Read on to learn about how a talented artist is transforming a section of Gloucester, one building at a time, and how it has turned the area into a sea of colors that will leave you in awe.
A resident who is also a businesswoman is creating a rainbow square by painting the houses in the neighborhood.
Tash Frootko has been the driving force behind Gloucester's Rainbow House. On St Mark Street, you'll find Rainbow Street situated there and is named for her.
To make a rainbow square, her crew will paint a total of 25 homes on three adjacent streets over the month.
I want to create an environment where people may have the finest possible quality of life and be truly happy, says Tash.
Tash was captivated by Gloucester when she first arrived there over a decade ago and has since made it her home.
When she's not working on her project, she enjoys spending time with her family. Whether it's refurbishing an ancient building or changing the aesthetic of a street, she remarked, "I am a tremendous enthusiast of everything colorful."
It makes perfect sense to me to improve the appearance of the main roads on which I own property. However, now it also makes sense to improve the appearance of the streets surrounding where I have real estate. I love the city."
Together with Eloisa Henderson-Figueroa and Zoe Power, she's working on a new project.
Eloisa and Zoe are currently working on two massive murals that will serve as a visual connection between the rows of brightly colored homes.
As Eloisa explained, "We were chatting to the land owner and I sent him a couple of drawings, and originally he was like no, this is a little too much for me. However, we ended up persuading him and he adores it now!"
In one of Tash's transformed residences, Rushelle Archer lives with her family.
"I'm in love with it," she said.
We wouldn't have had the courage to open up to each other had it not been for Tash.
A tourist attraction is something Tash hopes to see happen with the rainbow houses in the city. Already, the project has been receiving a lot of attention and may become a picturesque tourist destination.
After all, many people love uniqueness, and there are certainly some Instagram-worthy areas in this square.
Banco National Park Gets Massive Wall to Protect Ivory Coast Wildlife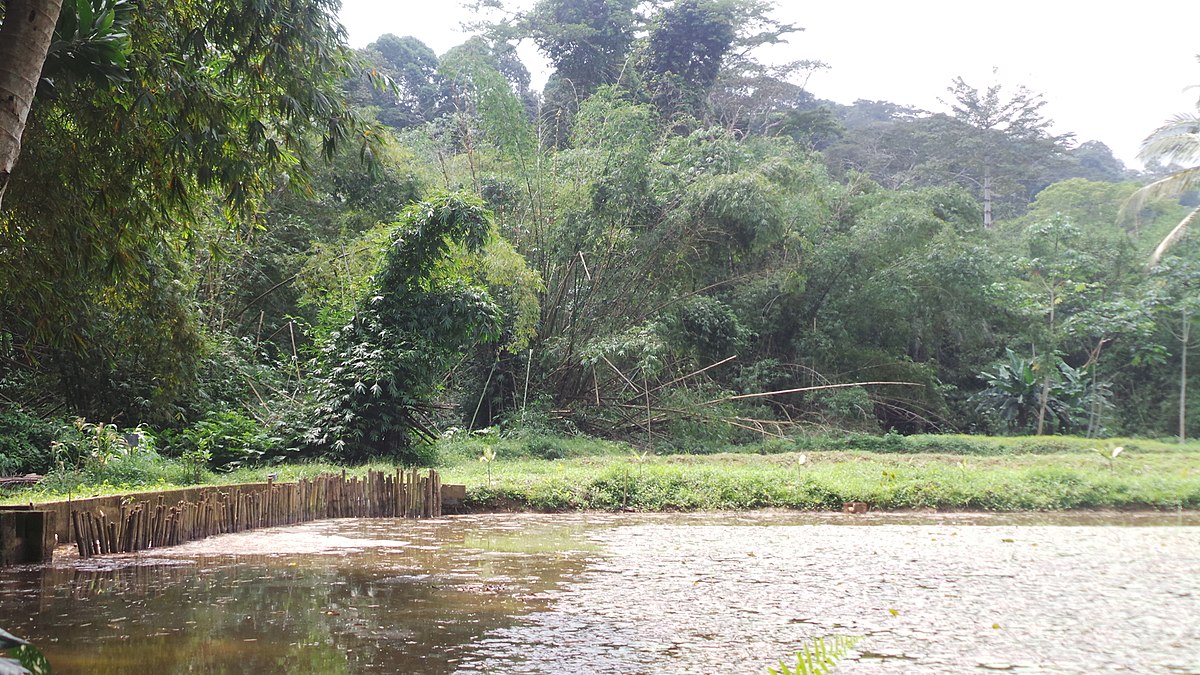 Ivory Coast's commerce metropolis Abidjan is creating a concrete perimeter wall in Banco National Park to protect its unique environment from illegal logging and pollution.
Banco is the second-largest urban park in the world, trailing only Tijuca National Park in Rio de Janeiro by more than 34 square kilometers (13 square miles).
Locals revere its fauna, which includes monkeys, chimps, and 500-year-old trees, and its shaded trails serve as a refuge for walkers and cyclists fleeing the city's congested streets, which has a population of 5 million.
Banco, on the other hand, is under threat from the rapid development of Abidjan. Officials claim that residents unlawfully cut down trees for the construction of dwellings and dump their waste in the woods.
Those are the hopes of park administrators. A muddy area of land lay between the expressway and the park as scores of workmen piled concrete blocks two and a half meters high.
According to Ivorian Office of Parks and Reserves Director General Adama Tondosamas, "in reality it's 12 km of fence for a perimeter of 24 km, since a chunk of the barrier has already been chipped away here and there to develop urban lots," he added.
His ambition was that his efforts to safeguard Banco would lead to Banco's inclusion on UNESCO's World Heritage Sites list.
More than 90,000 metric tons of carbon dioxide are absorbed by Banco's groundwater table each year.
With the help of local communities, park officials have been striving to prevent any misinformation about the wall and underscore the necessity of conserving forests.
"We cannot allow the forest to be lost. In a sense, we're the keepers of this place "A village deputy chief on the park's edge, Mesmin Yapo, made the comment.
Ivory Coast's wildlife
The animals and plants of Ivory Coast, a country in West Africa, make up the country's wildlife. Long Atlantic beaches and a wide variety of habitats are found along the Gulf of Guinea coast of the country.
Much of this habitat, which was once covered in tropical rainforest, has been cleared, leaving only exhibition forests as well as grasslands with scattered groups of foliage. As a consequence, the biodiversity of this area has declined.
A total of 671 fish species, 80 amphibian species, 153 reptile species, 666 bird species, as well as 252 mammal species, had been identified in the Ivory Coast as of the end of 2016. For example, the shallows of the Ébrié Lagoon are home to a wide variety of invertebrates, such as polychaetes and nemerteans.
The lake and bordering wetlands are habitat to the dwarf crocodile, West African slender-snouted crocodile, the Nile crocodile, pygmy hippopotamus, as well as the African manatee. There are over a hundred different kinds of fish you'll cone across here.
Ivory Coast's animals have become less diverse as a result of rapid urbanization, armed conflicts, degradation, the expansion of farms, trying to hunt for wildlife, and other things.
For this reason, numerous animals are now kept in secured places. The Comoé National Park's 135 animal species include 11 kinds of monkeys.