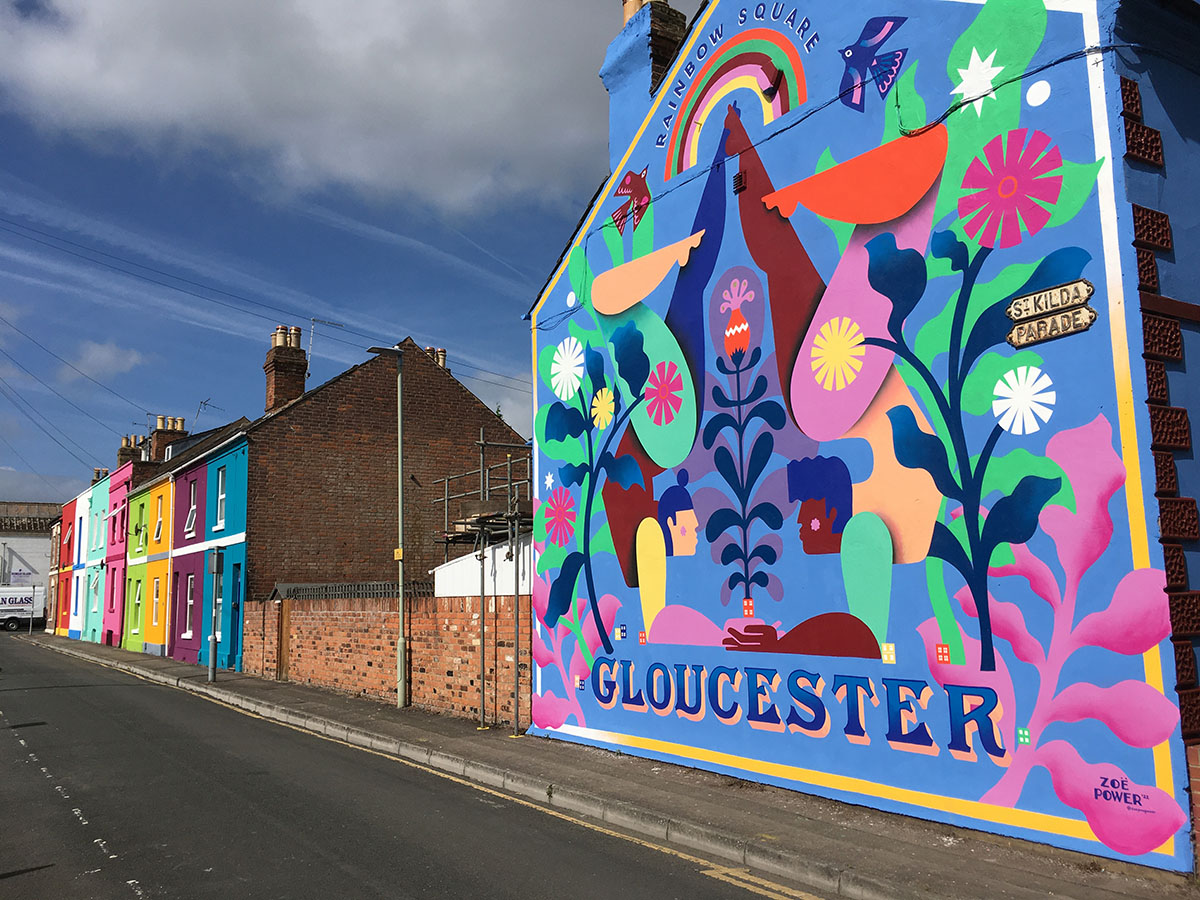 Gloucester Getting Rainbow Square Design by Talented Artist
Sometimes a town just needs a little color to bring some life to it or add some new vibe. In this case, it's a lot of colors but beautifully done.
Read on to learn about how a talented artist is transforming a section of Gloucester, one building at a time, and how it has turned the area into a sea of colors that will leave you in awe.
A resident who is also a businesswoman is creating a rainbow square by painting the houses in the neighborhood.
Tash Frootko has been the driving force behind Gloucester's Rainbow House. On St Mark Street, you'll find Rainbow Street situated there and is named for her.
To make a rainbow square, her crew will paint a total of 25 homes on three adjacent streets over the month.
I want to create an environment where people may have the finest possible quality of life and be truly happy, says Tash.
Tash was captivated by Gloucester when she first arrived there over a decade ago and has since made it her home.
When she's not working on her project, she enjoys spending time with her family. Whether it's refurbishing an ancient building or changing the aesthetic of a street, she remarked, "I am a tremendous enthusiast of everything colorful."
It makes perfect sense to me to improve the appearance of the main roads on which I own property. However, now it also makes sense to improve the appearance of the streets surrounding where I have real estate. I love the city."
Together with Eloisa Henderson-Figueroa and Zoe Power, she's working on a new project.
Eloisa and Zoe are currently working on two massive murals that will serve as a visual connection between the rows of brightly colored homes.
As Eloisa explained, "We were chatting to the land owner and I sent him a couple of drawings, and originally he was like no, this is a little too much for me. However, we ended up persuading him and he adores it now!"
In one of Tash's transformed residences, Rushelle Archer lives with her family.
"I'm in love with it," she said.
We wouldn't have had the courage to open up to each other had it not been for Tash.
A tourist attraction is something Tash hopes to see happen with the rainbow houses in the city. Already, the project has been receiving a lot of attention and may become a picturesque tourist destination.
After all, many people love uniqueness, and there are certainly some Instagram-worthy areas in this square.
Fundraiser Helps Achieve an $87 Million Bridge for Cougars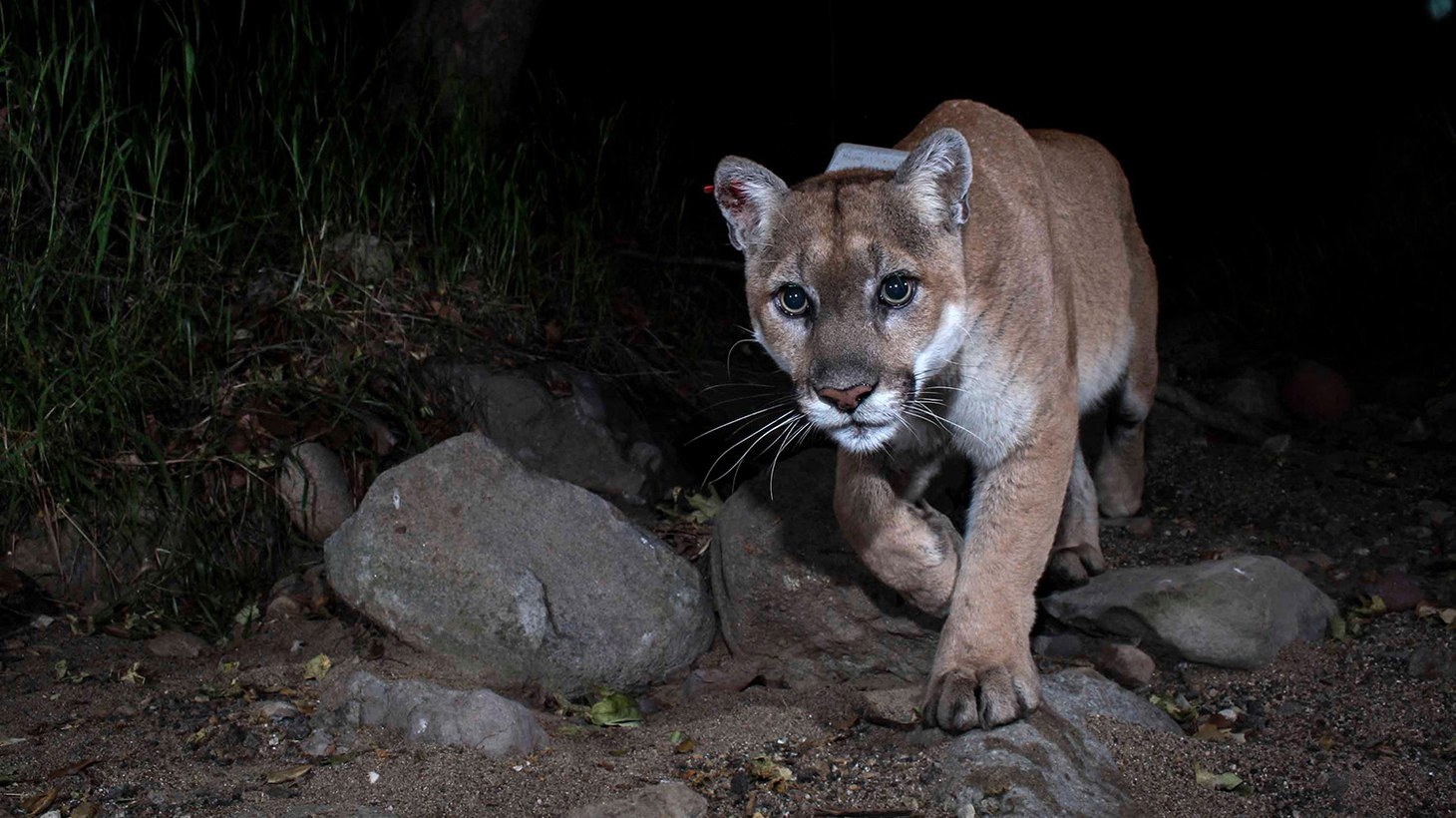 When it comes to being a conservationist, Beth Pratt has leaped the Grand Canyon. It's one thing to support the protection of an endangered animal. It's quite another to come up with $87 million to help protect the ability for a pack of cougars to cross a major highway safely and without being killed by a vehicle traveling 70 mph.
The particular stretch of road involved is state route 101, cutting through the Agoura hills in Southern California. This particular stretch is home to a number of wildlife species, and the highway itself might as well be a giant wall, since trying to cross it as an animal is practically a death sentence. Those that do succeed generally find a lucky moment, usually at night when the traffic is less.
Beth Pratt understands the economics of saving valuable land for wildlife. While morally, folks should just make it possible, the fact is that property ownership and rights dictate American life, especially when it involves land. So, rather than fighting a useless fight trying to stop an already built highway from killing cougars, she went in the opposite direction by coming up with the funds to build a wildlife overpass so that cougars and other species could cross safely.
There's no question that Pratt is dedicated to the cause. She literally has a cougar tattoo'ed on her arm, a very big one. So, after spending a decade making the impossible happen, Pratt is now on the cusp of seeing her dream of a path over the 10-lane 101 highway a reality. Named the Wallis Annenberg Wildlife Crossing, the idea borrows from projects already doing the same in Europe, reshaping the land so that vehicle roads and highways become neutral to the territories and wildlife areas they cross.
Measuring some 200 feet from one end to the other, the bridge is no small path either. It measures almost as wide as it is long, approximately 165 feet across. It's a fat swath of land for all types of creatures to move easily. The cougars will definitely benefit. Biologists and researchers have concluded one particular pack is practically trapped on the south side of the freeway, suffering from gene pool deficiency as they are unable to find additional mates outside of their small group. If nothing is done, the same species is likely to disappear entirely by extinction in a half century. By providing a pathway across the 101, the cougars can travel again, find additional mates and increase their gene pool tremendously.
The project was seemingly on the 11th hour run, trying to find its last $5 million last December. However, fortunately, things pulled together and by January the bridge project had its funding. It was going to become a reality that Pratt had worked on, sweated over and put her name on for ten long years. Pratt worked the beat tremendously, trying to generate the funding needed via donations from Los Angeles supporters.
Today, Pratt knows the cougar bridge is a game-changer, setting the example of how to protect and live with wildlife versus developing it out of existence. Hopefully, the pattern sticks long after Pratt can't work the phone anymore. But that's a long way off, and even in her 50s, Pratt is already working on new conservation projects. There's no time to rest.