Giraffes May Become An Endangered Species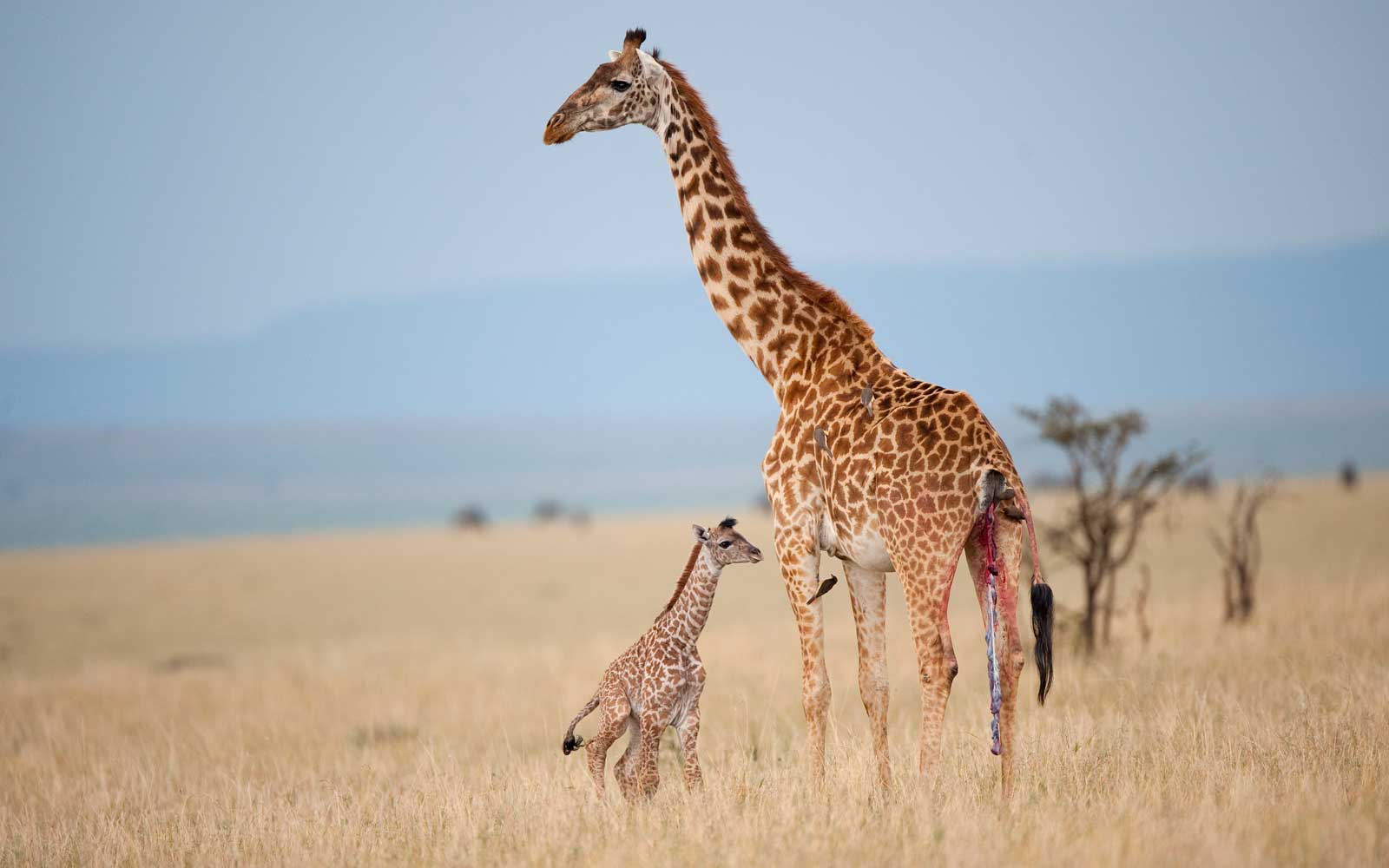 The US Fish and Wildlife Service will begin a 12-month review of the giraffe's status as an endangered species. The global population of the giraffe has decreased 40 percent since 1965. These statistics are provided by the International Union of Conservation for Nature. Several non-profit groups filed a petition with the government to suggest a study be conducted. There are only about 68,000 adult giraffes left in the world.
US Fish and Wildlife Service will study the giraffe for 12 months to determine whether it should be listed as an endangered species. During this time, the study will listen to public comments. The review process often takes longer that 1 year. The International Humane Society says that the governments frequently misses deadlines.
Some programs that support giraffes will be funded if they become listed as an endangered species. The importing of giraffe body parts that is unregulated will be under scrunity. Their parts are used for bone carvings, clothing, pillows, boot, knife handles and more. Legal hunting has little impact on the giraffe population, it is poaching that has diminished the global population. Pro hunting organizations like the Safari Club International claim that even in countries where hunting is banned giraffe populations are declining. They say that a lack of hunting is responsible for the decrease in the giraffe population.
Sometimes hunting groups fund anti poaching projects in African countries . These groups say that making giraffes an endangered species would hurt the funds that US hunters pay for giraffe hunts. The new label could reduce funding for habitat protect and anti poaching projects funded by hunters. The US would have to change the laws concerning hunter importing giraffe parts for commercial gain.
In countries that have giraffes the animal is hunted for meat. Now, they are being hunted by residents of other countries and used for meat. One of the biggest causes of the decline in the giraffe population is loss of habitat. This is due to building roads, construction, drilling for oil, and mining. A solution might be to relocate these creatures to protected locations. Poachers kill the giraffe for its tail because it is a status symbol in some countries and, the skin is used in fashion.
The giraffe is known as the world's tallest animal. Orange colored patches cover their body that are separated by white lines.. Tanya Serarib from the Center for Biological Diversity says that the biggest obstacle will be getting the giraffes on the endangered species list due to the many other species threatened. She is the legal director and senior attorney for this organization.
Giraffes should be listed on the endangered species because they are a uniqe and historical animal. Some interesting facts about giraffes are they only have seven bones in their long neck. Giraffes get water from the plants they eat. There are four different species of giraffes. Today giraffe are only found in sub-Saharan Africa. Their hooves are the size of a normal dinner plate. Often their horns are used by the males for fighting. Female giraffes give birth standing up.
Overall the fate of the giraffe surviving depends on conservation groups, consumers, the government, and hunting organizations working together to change the laws to protect them from extinction.
Experts Warn Pet Owners About The Dangers Of Himalayan Salt Lamps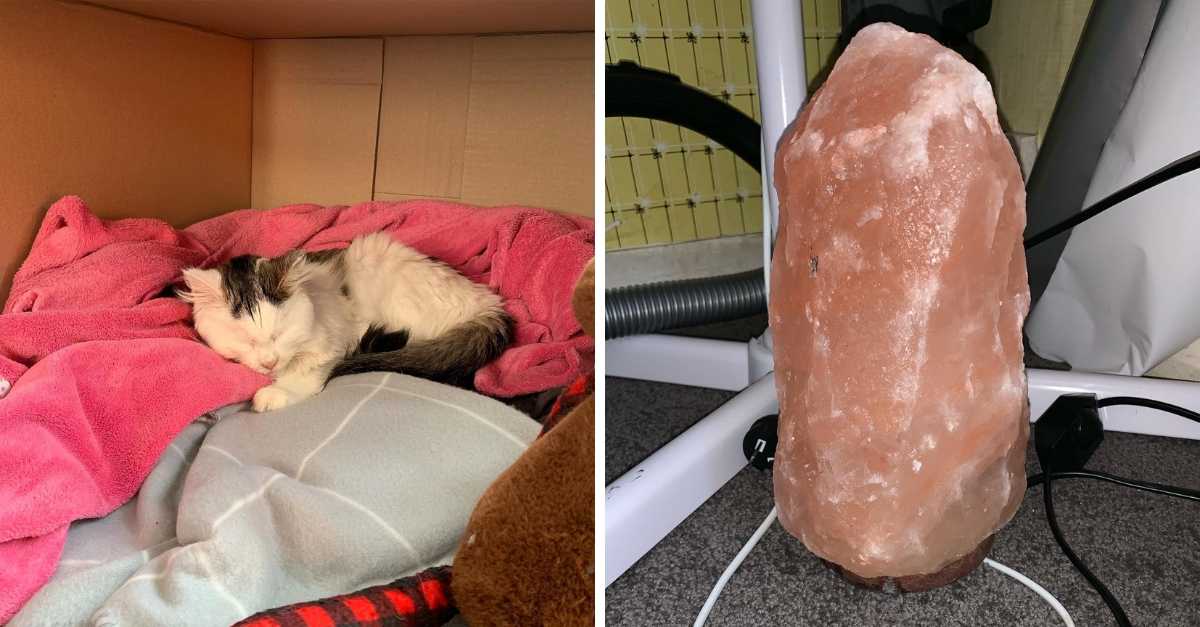 Pet owners are always looking to make sure that their four legged friends are safe and sound. It only makes sense, right? Our pets look to us for food, shelter and care. If we are not going to look out for them, who will? Now that Himalayan salt lamps are steadily rising in popularity, pet owners have been looking into the potential benefits that they have to offer.
These benefits are numerous to the owner but are these salt lamps truly safe for the pet? It is a question that certainly deserves answering. They might be a great addition to the home but these advantages could come at a cost to your pet. In a best case scenario, the lamps clean the air in the home and allow us to get a good night's sleep.
They are also said to offer a marked improvement to our serotonin levels. One woman has a horror story to offer about her cat and it is disconcerting, to say the least. The hidden dangers of these lamps need to be exposed, so that no other pets are forced to suffer from a similar fate. That's what makes this story such an important one to pass along and share with fellow pet owners.
After all, there are no shortage of people out there who are probably blissfully unaware of the issues that these lamps present. They reside at the intersection between home decoration and vital self care. It is easy to see why so many pet owners have already fallen under their spell. Maddie Smith was forced to wake up to a pet owner's worst nightmare recently.
Her cat was not behaving in her usual manner. Something was wrong with poor Ruby but Maddie was not sure what it was. Initially, she believed that the cat was simply feeling chilly. She tried her best to warm up Ruby and left for work. Unfortunately, the cat's condition slowly started to worsen. By the time Maddie was able to come back home, she could tell that something was seriously wrong with the cat.
When she took the animal to the vet's office, the connection between her condition and the Himalayan salt lamp that was being used had been revealed. Humans must avoid excessive exposure to salt and pets experience the same risk factors. These lamps release a sizable amount of salt into the air, causing pets to go through all sorts of harmful side effects.
If Maddie had not brought her pet to the vet's office when she had, we shudder to think of what may have happened next. Lamp owners need to take the proper precautions going forward. It all starts with proper lamp storage. The lamp cannot and should not be kept in an area that pets have easy access to. The owner should be storing the salt lamp far away from their animal.
Maddie's Facebook post about the matter was shared far and wide. She wanted to make sure that other pet owners did not make the same mistake as she did. It is easy to see how these errors happen, though. We mean well and we try our best to keep our homes looking and feeling nice. The last thing that any pet owner wants is to hurt their best friend.
Please do your part to assist other pet owners who might be experiencing similar issues by sharing this story. If you know someone who owns a pet and a Himalyan salt lamp, this is your chance to set things right. Ruby may have been licking this lamp excessively but she is going to be OK now! Let's do our part to make sure that other pet owners do not have to learn this lesson the hard way.