Giraffes May Become An Endangered Species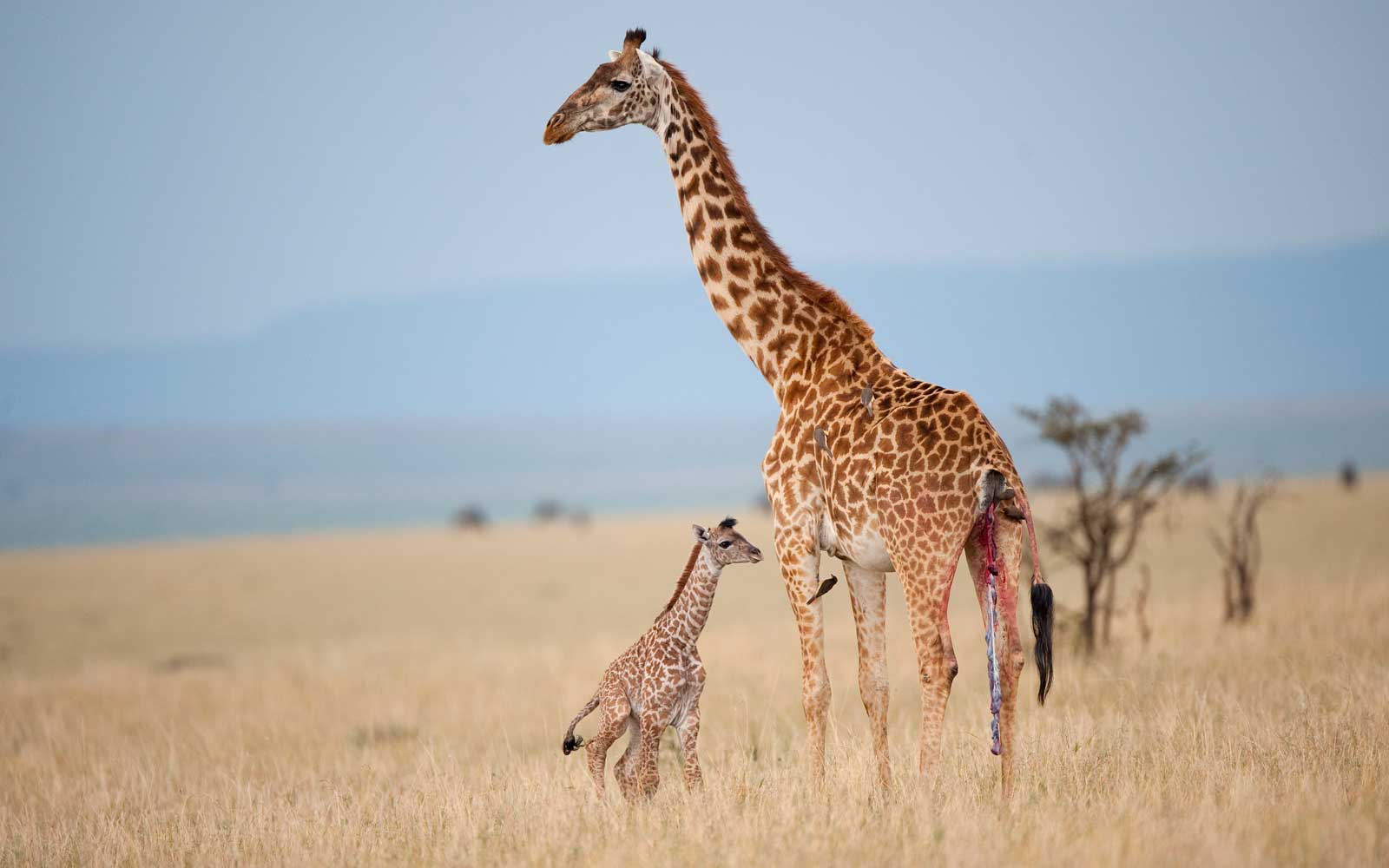 The US Fish and Wildlife Service will begin a 12-month review of the giraffe's status as an endangered species. The global population of the giraffe has decreased 40 percent since 1965. These statistics are provided by the International Union of Conservation for Nature. Several non-profit groups filed a petition with the government to suggest a study be conducted. There are only about 68,000 adult giraffes left in the world.
US Fish and Wildlife Service will study the giraffe for 12 months to determine whether it should be listed as an endangered species. During this time, the study will listen to public comments. The review process often takes longer that 1 year. The International Humane Society says that the governments frequently misses deadlines.
Some programs that support giraffes will be funded if they become listed as an endangered species. The importing of giraffe body parts that is unregulated will be under scrunity. Their parts are used for bone carvings, clothing, pillows, boot, knife handles and more. Legal hunting has little impact on the giraffe population, it is poaching that has diminished the global population. Pro hunting organizations like the Safari Club International claim that even in countries where hunting is banned giraffe populations are declining. They say that a lack of hunting is responsible for the decrease in the giraffe population.
Sometimes hunting groups fund anti poaching projects in African countries . These groups say that making giraffes an endangered species would hurt the funds that US hunters pay for giraffe hunts. The new label could reduce funding for habitat protect and anti poaching projects funded by hunters. The US would have to change the laws concerning hunter importing giraffe parts for commercial gain.
In countries that have giraffes the animal is hunted for meat. Now, they are being hunted by residents of other countries and used for meat. One of the biggest causes of the decline in the giraffe population is loss of habitat. This is due to building roads, construction, drilling for oil, and mining. A solution might be to relocate these creatures to protected locations. Poachers kill the giraffe for its tail because it is a status symbol in some countries and, the skin is used in fashion.
The giraffe is known as the world's tallest animal. Orange colored patches cover their body that are separated by white lines.. Tanya Serarib from the Center for Biological Diversity says that the biggest obstacle will be getting the giraffes on the endangered species list due to the many other species threatened. She is the legal director and senior attorney for this organization.
Giraffes should be listed on the endangered species because they are a uniqe and historical animal. Some interesting facts about giraffes are they only have seven bones in their long neck. Giraffes get water from the plants they eat. There are four different species of giraffes. Today giraffe are only found in sub-Saharan Africa. Their hooves are the size of a normal dinner plate. Often their horns are used by the males for fighting. Female giraffes give birth standing up.
Overall the fate of the giraffe surviving depends on conservation groups, consumers, the government, and hunting organizations working together to change the laws to protect them from extinction.
North Carolina Teen Bitten by Shark, Unassailed
Paige Winter, 17, was swimming at Atlantic Beach in North Carolina with her sister when she was pulled under in waist-high water. It quickly became clear that it was a shark attack.
Paige initially gave in, perhaps initially not realizing that it was a shark. She'd thought it was a turtle. When she realized what was happening, she fought back hard. It is that tenacity and courage that has continued to aid her in her survival and recovery. She just would not give up.
Paige's Rescue
Witnesses reported screaming and panic. Paige's father, Charlie, is a paramedic, so he immediately jumped to her rescue. He dove underwater and punched at the shark until he was able to wrestle her free from the shark and carry her to the beach. A bystander offered a belt, which her father used as a tourniquet to stop the bleeding on the beach.
Paige was quickly transported via medical helicopter to Vidant Medical Center in Greenville, where her leg was amputated. She underwent additional surgeries for his leg, pelvis, and hand.
No parent ever would dream of seeing their child being dragged underwater by a shark, but her father's quick actions saved Paige's life. Then, bystanders and emergency medical personnel were a part of the rescue, as well as doctors and surgeons who worked to save Paige's life.
Next Steps
What lies ahead for Paige is recovery and rehabilitation as she learns to walk again with a prosthetic limb. She must also re-learn how to function with more limited functionality in her hands.
Paige's resilience is clear, though, despite the severe injuries she sustained, and the body altering surgeries. She remains positive and in good spirits. Her family says that she was groggy but already telling jokes when she first woke up after the shark attack in the hospital. Her continued road to recovery won't be easy, but her will to live and overcome the odds has already gotten her this far.
Doctors and also her father mentioned the serendipitous collision of chance encounters and dumb luck that both brought her to the beach that day but also saved her life. When so much could have gone horribly, impossibly wrong, enough separate events went right that she will someday walk again.
Paige survived. It's not all the "pieces of the puzzle." Some are missing, as she told Washington Post, but "it's okay." She still advocates for marine life and doesn't blame the shark for biting her and shaking her like that. Her message is about education, learning more about sharks and understanding.
Spunky as ever, Paige told the medic, "Don't be mad. Sharks are good people." That positive attitude and that willingness to forgive even in the face of a savage attack is part of what has made her story a viral sensation across media spheres.