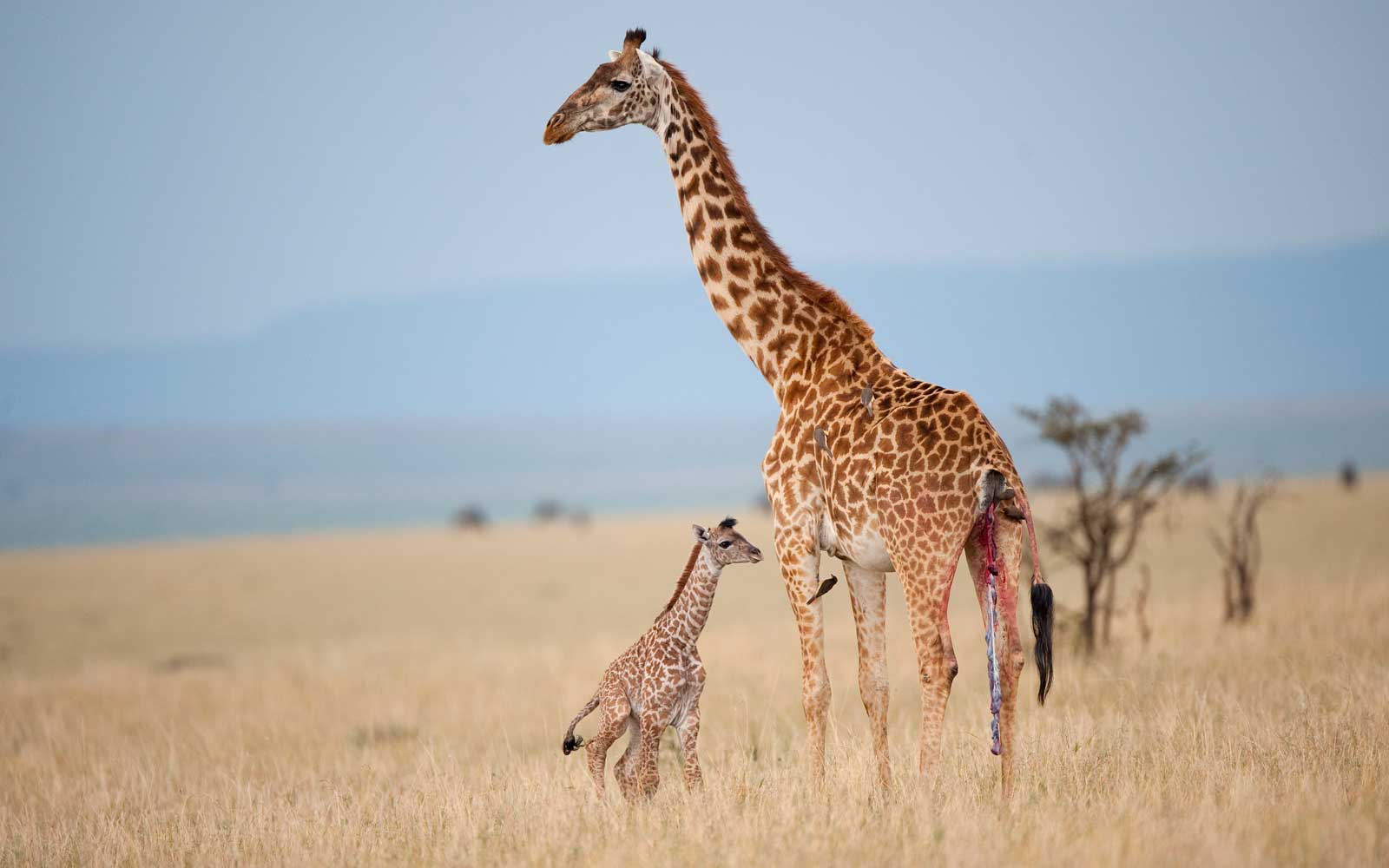 Giraffes May Become An Endangered Species
The US Fish and Wildlife Service will begin a 12-month review of the giraffe's status as an endangered species. The global population of the giraffe has decreased 40 percent since 1965. These statistics are provided by the International Union of Conservation for Nature. Several non-profit groups filed a petition with the government to suggest a study be conducted. There are only about 68,000 adult giraffes left in the world.
US Fish and Wildlife Service will study the giraffe for 12 months to determine whether it should be listed as an endangered species. During this time, the study will listen to public comments. The review process often takes longer that 1 year. The International Humane Society says that the governments frequently misses deadlines.
Some programs that support giraffes will be funded if they become listed as an endangered species. The importing of giraffe body parts that is unregulated will be under scrunity. Their parts are used for bone carvings, clothing, pillows, boot, knife handles and more. Legal hunting has little impact on the giraffe population, it is poaching that has diminished the global population. Pro hunting organizations like the Safari Club International claim that even in countries where hunting is banned giraffe populations are declining. They say that a lack of hunting is responsible for the decrease in the giraffe population.
Sometimes hunting groups fund anti poaching projects in African countries . These groups say that making giraffes an endangered species would hurt the funds that US hunters pay for giraffe hunts. The new label could reduce funding for habitat protect and anti poaching projects funded by hunters. The US would have to change the laws concerning hunter importing giraffe parts for commercial gain.
In countries that have giraffes the animal is hunted for meat. Now, they are being hunted by residents of other countries and used for meat. One of the biggest causes of the decline in the giraffe population is loss of habitat. This is due to building roads, construction, drilling for oil, and mining. A solution might be to relocate these creatures to protected locations. Poachers kill the giraffe for its tail because it is a status symbol in some countries and, the skin is used in fashion.
The giraffe is known as the world's tallest animal. Orange colored patches cover their body that are separated by white lines.. Tanya Serarib from the Center for Biological Diversity says that the biggest obstacle will be getting the giraffes on the endangered species list due to the many other species threatened. She is the legal director and senior attorney for this organization.
Giraffes should be listed on the endangered species because they are a uniqe and historical animal. Some interesting facts about giraffes are they only have seven bones in their long neck. Giraffes get water from the plants they eat. There are four different species of giraffes. Today giraffe are only found in sub-Saharan Africa. Their hooves are the size of a normal dinner plate. Often their horns are used by the males for fighting. Female giraffes give birth standing up.
Overall the fate of the giraffe surviving depends on conservation groups, consumers, the government, and hunting organizations working together to change the laws to protect them from extinction.
Grandpa Rudy Noorlander's Remarkable Recovery After Grizzly Bear Attack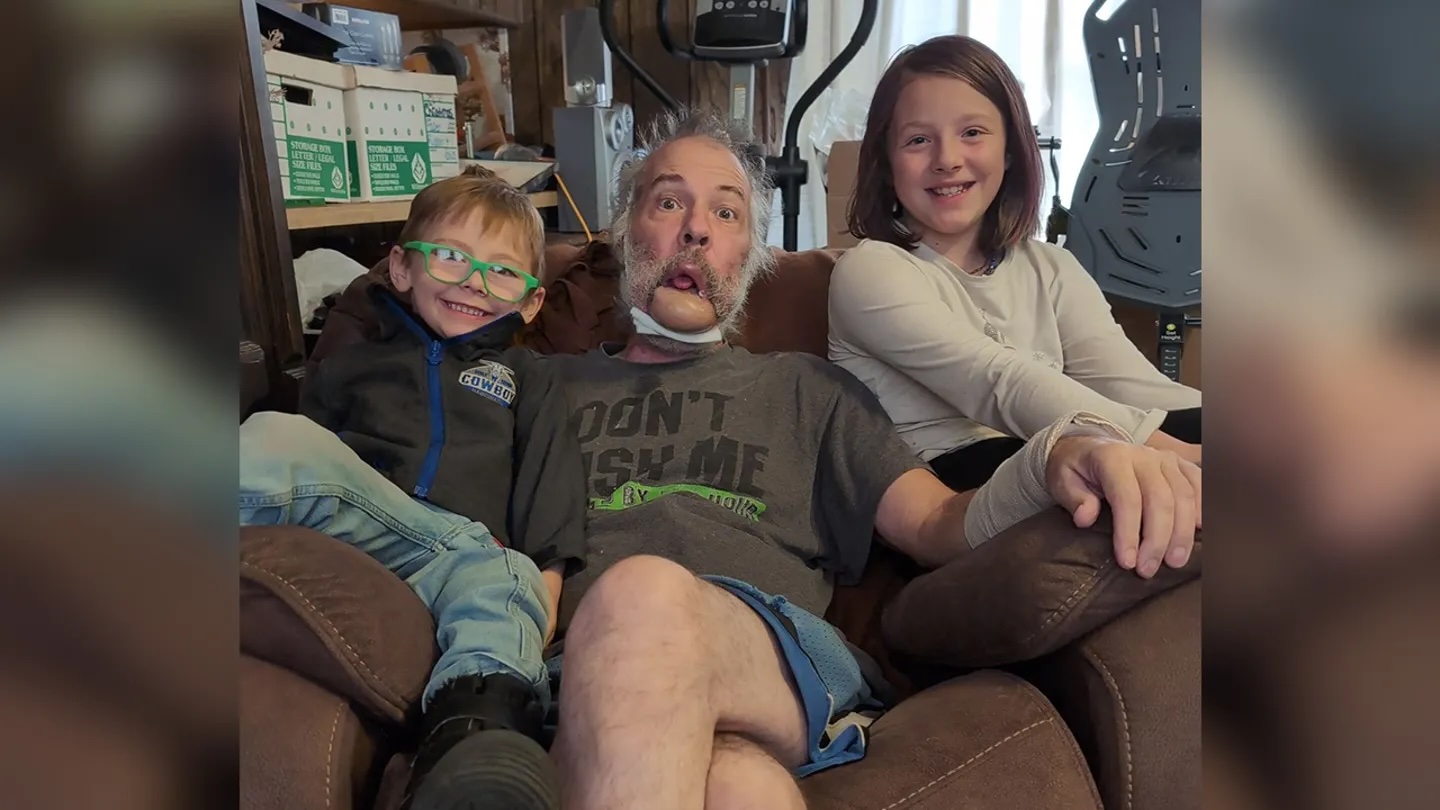 In the rugged wilderness of Montana, a brave 61-year-old man named Rudy Noorlander faced a terrifying encounter with a 9-foot-tall grizzly bear that left him with a ripped-off jaw. Despite this harrowing experience, Rudy's indomitable spirit and determination to recover have amazed his family and community.
On September 8th, while helping a father and son track a shot deer in Custer Gallatin National Forest, Rudy unexpectedly crossed paths with the massive grizzly bear. In a moment of sheer surprise, the bear attacked him, resulting in what Rudy humorously described as the "most disgusting French kiss of his life." The bear tore into his lower jaw, leaving Rudy in a life-threatening situation.
Recalling the traumatic incident, Rudy shared that the attack happened so quickly that he couldn't deploy his bear spray in time, and a misfire from his gun further complicated the situation. Desperate to fend off the bear, Rudy resorted to using his hands, but the grizzly clamped onto his lower jaw with incredible force. Despite the unbearable pain and the bear's rancid breath, Rudy valiantly fought for his life.
Miraculously, Rudy survived the ordeal, and he is expected to make a full recovery. Reflecting on the incident, he acknowledged that there were things he could have done differently to change the outcome, but he remains optimistic about the future. Supported by his family, including daughter Ashley, Rudy jokingly declared that he's going to be "like Rambo out there" in the Montana wilderness.
Despite facing one of the most challenging moments of his life, Rudy Noorlander maintains a positive and resilient attitude. Describing him as the "most positive person" she knows, Ashley praised her father's will to live and his fighting spirit. Rudy, a Montana native, owns Alpine Adventures, a snowmobile rental shop in Big Sky, and the incident has strengthened his connection with family, God, and personal growth.
With unwavering faith, Rudy believes that there is a purpose for his survival, and he plans to share his story through church devotionals and inspirational talks. He sees the attack as a turning point that has guided the rest of his life's journey.