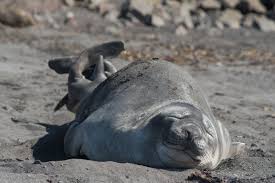 Giant Seal is Beached and Then has a Baby
The exact moment when a mother sees her newborn baby for the first time is one of the most amazing sights in the world. The utter disbelief and joy on her face in combination with wonderment is one of the finest moments in any woman's life. It is the same feeling that animals have when they give birth and the look on their faces when they first see their babies is as equally magical.
Recently a tourist spotted a large female seal on the beach. She appeared to be in great pain because of the manner in which she was writhing around. The tourist shot a video of the seal. A few minutes later, the elephant seal appeared to have a spot beneath her tail. After some hard pushing, her calf was born. She quickly turned around and inspected her new baby to make certain that it was okay.
Elephant Seal Interesting Facts
Giant seals or elephant seals are the largest seals in the world. There are two types: the Northern elephant seal and the Southern elephant seal. The northern species are found in the coastal waters near Canada and Mexico and the southern species are found off the coast of South Africa, Argentina and New Zealand.
The adult bull or male seal has a proboscis that appears much like the trunk of an elephant, making it easy to distinguish males from females at a glance. The males roar through this appendage during the mating season to attract females. They also use it to fight with other males in order to win battles and claim females as their own.
The average adult southern male can weigh up to 6,600 pounds and reach a length of 16 feet in total. The female adults weigh about 2,000 pounds and measure around 10 feet long. Elephant seals may be light brown, dark brown, gray or rust colored.
Southern elephant seals can live to reach 22 years old and the northern species life span is only about 9 years.
Elephant Seal Reproduction
Elephant seals return to the coast for their breeding grounds in the winter. Female giant seals reach maturity between 3 and 6 years old and males mature slower between 5 and 6 years. Males battle each other to gain the alpha status that allows them to mate with the females. A male will mate with 30 to 100 females. A bit over 50 percent of first time breeding seals fail to produce a pup. A female elephant seal has one pup per year and the gestation period is 11 months. So, when females arrive at the breeding grounds in the winter, they are already pregnant. Females don't eat while nursing their pups for the first month of its life.
Don't Get Too Close to Wildlife
If you ever spot an animal of any kind that appears to be hurt, it's best not to get too close to them. In 2000, Homer, an elephant male seal terrorized Gisborne, a town in New Zealand. He attacked trash bins, cars, boat trailers, a tree and a power transformer in a rage. It isn't known what made him so mad, but it's best to keep your distance from all wildlife—thus the term of wild and life.
Politics Are Never an Empty Field – Barbie Runs for Office in 2020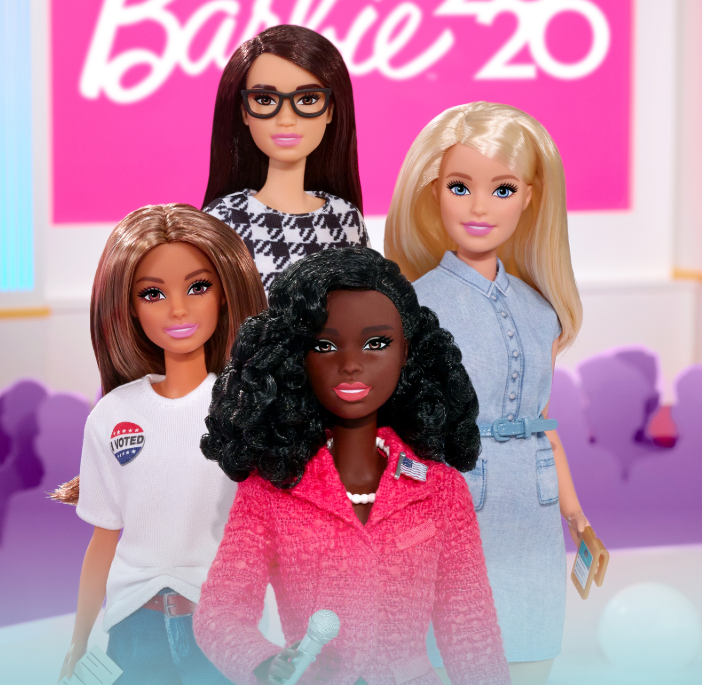 The classic American doll, Barbie, has performed, been portrayed in, or taken over just about every professional function in society. So, it's no surprise that given the real themes in 2020 that Barbie would also decide to go into politics. Art imitating life it may be, but Barbie is likely to represent a serious contender against even the most seasoned politicians, that is if her fans were old enough to vote.
2020 is not the first time Barbie has entered politics. Believe it or not, her first foray into elections was some 28 years ago in 1992 when she tried to run for President. However, the toy doll was a bit of an independent at the time and didn't get a lot of recognition on her own. Today, things are different. Not only is Barbie a 2020 candidate, she also has in place a solid professional election team on her side as well. Along with her are a handful of cool, savvy and with the times staffers and election strategists. The early polls are already showing Walmart and Target segments are responding, carrying her entire campaign team on the shelves and selling them as a combined unit.
Examined up close and interested electorate fans will find Barbie's campaign manager as a key strategist, her campaign fundraiser to keep things paid and moving, and even a Barbie voter. Of course, her fans can add votes too. The entire team is set to hit the prime time. Barbie herself is positioned to show herself as a leader ready to hit the ground running, complete in business suit and with her telecom assortment of communication tools. And, let's not forget, every business jacket should have an American flag lapel pin too.
Her campaign manager is decked out in a professional ensemble as well, ready to manage the stage as well as cue to the poll analysts and computer graphics behind the scenes to support her candidate. And Barbie's fundraiser is hitting the road in blue denim and comfortable style, driving miles and miles to bring in the donors.
The key message from Barbie, however, is to prime young girls for politics. Girls and women can not only have their part in campaigns, they can be the lead candidate as well. And the idea of a real woman President is no figment of the imagination. While Barbie is, after all, just a toy, the reality of a woman President is very likely in the next two elections if not the third. In fact, the U.S. is behind the curve in this respect, as many countries around the world have already had women leaders and many still do. When that happens, given elections happen every four years, the next candidate in 20 years may have well be a young girl who had Barbie as her own special election candidate.
In the meantime, Barbie and her campaign team let girls practice for the future now, complete with all the accessories and campaign road style needed to win the big ticket.