Gene Therapy Eyedrops Bring Hope to a Teen with Rare Genetic Condition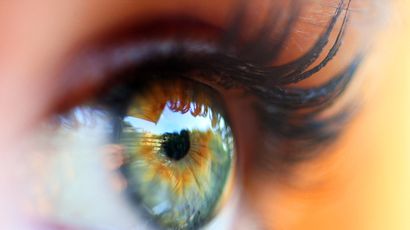 Imagine living with blurry vision, unable to see the world clearly. For 14-year-old Antonio, this was his reality due to a rare genetic condition called dystrophic epidermolysis bullosa. This condition not only caused painful blisters all over his body but also clouded his eyes with scarring, severely impairing his vision. But thanks to a groundbreaking treatment, Antonio's sight has been restored, bringing hope not only to him but to millions of others with similar eye diseases.
Dr. Alfonoso Sabater, a skilled and compassionate doctor, treated Antonio using innovative gene therapy eyedrops. Before the treatment, Antonio's eyes were covered in cloudy scars, making it difficult for him to see clearly. Dr. Sabater decided to adapt a gene therapy gel that had shown promising results in treating Antonio's skin lesions, hoping it could be reformulated to help his eyes.
The treatment, known as Vyjuvek, utilizes an inactivated herpes simplex virus to deliver working copies of a gene that produces a protein called collagen 7. This protein plays a crucial role in maintaining the structure of both the skin and the corneas of the eyes. By delivering the functional gene through eyedrops, the therapy aimed to repair the damage caused by the genetic mutation responsible for Antonio's condition.
After rigorous testing and obtaining necessary approvals, Antonio underwent surgery on his right eye, followed by regular treatment with the gene therapy eyedrops. Remarkably, his eye recovered from the surgery without scarring, and his vision showed significant improvement each month. Recently, doctors measured his vision at an impressive 20/25 in his right eye.
Buoyed by the success, Dr. Sabater began treating Antonio's left eye, which had even more scar tissue. Encouragingly, this eye also displayed steady improvement, measuring close to 20/50 – a substantial leap from its previous state. For Antonio, this means a world of difference. He can now engage in activities he had longed for, such as playing video games with his friends, and he feels safer when moving around independently.
Antonio's journey to restored sight was not an easy one. It took a dedicated team of researchers, doctors, and the support of drugmaker Krystal Biotech to develop and refine the gene therapy eyedrops. The process involved two years of research and testing in mice, followed by approvals from regulatory authorities and hospital review boards.
Dr. Sabater's unwavering commitment to finding a solution for Antonio and other patients like him drove the team's efforts. His persistence paid off, not just for Antonio but also for the countless others who may benefit from this groundbreaking treatment in the future.
Antonio's mother, Yunielkys Carvajal, expressed her gratitude in an emotional interview. She praised Dr. Sabater as not just an exceptional doctor but also a kind and caring human being who provided hope when all seemed lost. When they first arrived from Cuba, Antonio's condition worsened despite surgery to remove the scars. However, Dr. Sabater reassured the family that he would continue seeking a solution – a promise he ultimately fulfilled.
The successful use of gene therapy eyedrops in restoring Antonio's sight represents a major breakthrough in the field of medical science. It opens the door to new possibilities for treating other eye diseases, potentially bringing hope and healing to millions of people worldwide.

500,000-Year-Old Wooden Structure Rewrites History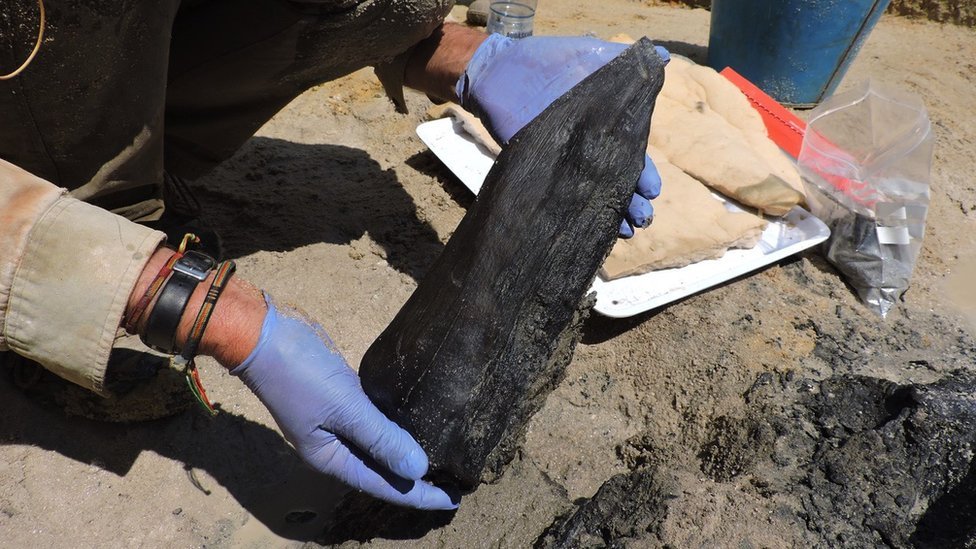 In an archaeological discovery, a wooden structure dating back an astonishing 500,000 years has been unearthed on the banks of a river in Zambia, challenging long-held beliefs about the capabilities of ancient humans. Researchers stumbled upon these ancient wooden logs, a revelation that has the potential to reshape our understanding of the lives of early humans.
The find, located on the riverbanks near Zambia's Kalambo Falls, provides compelling evidence that stone-age people may have constructed primitive shelters, forever altering our perception of their intelligence and resourcefulness. Archaeologist Prof Larry Barham, who led the research, was profoundly impacted by the discovery, stating, "This find has changed how I think about our early ancestors."
What makes this find truly remarkable is that it suggests ancient humans did more than merely survive; they thrived by creating something entirely new. These early humans exhibited intelligence, imagination, and craftsmanship by fashioning structures from wood, a material that had never before been transformed into such large and sophisticated objects.
The researchers also uncovered ancient tools, including digging sticks, but the most exciting find was two pieces of wood positioned at right angles to each other. "One is lying over the other, and both pieces of wood have notches cut into them," explained Geoff Duller, a professor of geography at the University of Aberystwyth and a member of the research team. "You can clearly see those notches have been cut by stone tools, making the two logs fit together to become structural objects."
Radiocarbon dating confirmed the wood's age, placing it at a staggering 476,000 years old. This revelation has ignited curiosity about the woodworking traditions of ancient societies, challenging the prevailing notion that early humans led simplistic, nomadic lives.
Perrice Nkombwe, a team member from the Livingstone Museum in Zambia, expressed her astonishment, saying, "I was amazed to know that woodworking was such a deep-rooted tradition. It dawned on me that we had uncovered something extraordinary."
The preservation of the wooden structure itself is a miracle. Typically, wood decays over time unless preserved under specific conditions. However, in the waterlogged environment along the Kalambo Falls, the wood remained intact, essentially pickled by the elements for millennia.
While the exact purpose of this ancient wooden structure remains a mystery, it has sparked numerous speculations. Prof. Duller suggests it might have been used as a place to sit beside the river and fish, although a complete understanding of its function remains elusive.
Moreover, the identity of the individuals who constructed this structure raises intriguing questions. "We don't know – it could have been Homo sapiens, and we just haven't discovered fossils from that age yet," Prof. Duller added. "But it could be a different species – [perhaps] Homo erectus or Homo naledi – there were a number of hominid species around at that time in southern Africa."
This discovery has the potential to enrich our understanding of ancient woodworking techniques, craftsmanship, and human interaction with the environment. As researchers continue their work at the Kalambo Falls site, the pages of history are being rewritten, and our appreciation for the ingenuity of our ancient ancestors grows ever deeper.