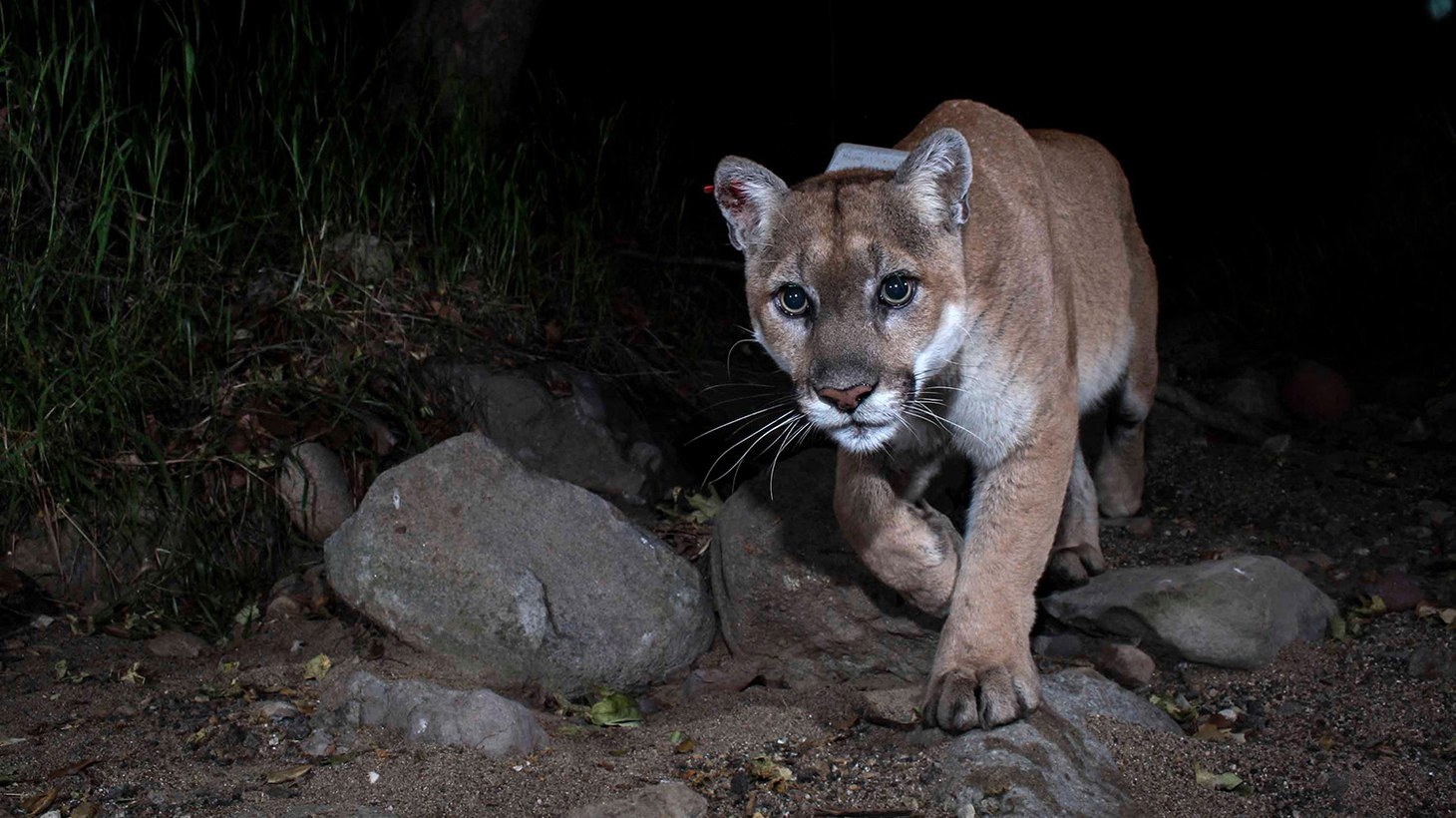 Fundraiser Helps Achieve an $87 Million Bridge for Cougars
When it comes to being a conservationist, Beth Pratt has leaped the Grand Canyon. It's one thing to support the protection of an endangered animal. It's quite another to come up with $87 million to help protect the ability for a pack of cougars to cross a major highway safely and without being killed by a vehicle traveling 70 mph.
The particular stretch of road involved is state route 101, cutting through the Agoura hills in Southern California. This particular stretch is home to a number of wildlife species, and the highway itself might as well be a giant wall, since trying to cross it as an animal is practically a death sentence. Those that do succeed generally find a lucky moment, usually at night when the traffic is less.
Beth Pratt understands the economics of saving valuable land for wildlife. While morally, folks should just make it possible, the fact is that property ownership and rights dictate American life, especially when it involves land. So, rather than fighting a useless fight trying to stop an already built highway from killing cougars, she went in the opposite direction by coming up with the funds to build a wildlife overpass so that cougars and other species could cross safely.
There's no question that Pratt is dedicated to the cause. She literally has a cougar tattoo'ed on her arm, a very big one. So, after spending a decade making the impossible happen, Pratt is now on the cusp of seeing her dream of a path over the 10-lane 101 highway a reality. Named the Wallis Annenberg Wildlife Crossing, the idea borrows from projects already doing the same in Europe, reshaping the land so that vehicle roads and highways become neutral to the territories and wildlife areas they cross.
Measuring some 200 feet from one end to the other, the bridge is no small path either. It measures almost as wide as it is long, approximately 165 feet across. It's a fat swath of land for all types of creatures to move easily. The cougars will definitely benefit. Biologists and researchers have concluded one particular pack is practically trapped on the south side of the freeway, suffering from gene pool deficiency as they are unable to find additional mates outside of their small group. If nothing is done, the same species is likely to disappear entirely by extinction in a half century. By providing a pathway across the 101, the cougars can travel again, find additional mates and increase their gene pool tremendously.
The project was seemingly on the 11th hour run, trying to find its last $5 million last December. However, fortunately, things pulled together and by January the bridge project had its funding. It was going to become a reality that Pratt had worked on, sweated over and put her name on for ten long years. Pratt worked the beat tremendously, trying to generate the funding needed via donations from Los Angeles supporters.
Today, Pratt knows the cougar bridge is a game-changer, setting the example of how to protect and live with wildlife versus developing it out of existence. Hopefully, the pattern sticks long after Pratt can't work the phone anymore. But that's a long way off, and even in her 50s, Pratt is already working on new conservation projects. There's no time to rest.

Dutch Artist Pays Off Student Loan Debt with Unique Tapestry Creation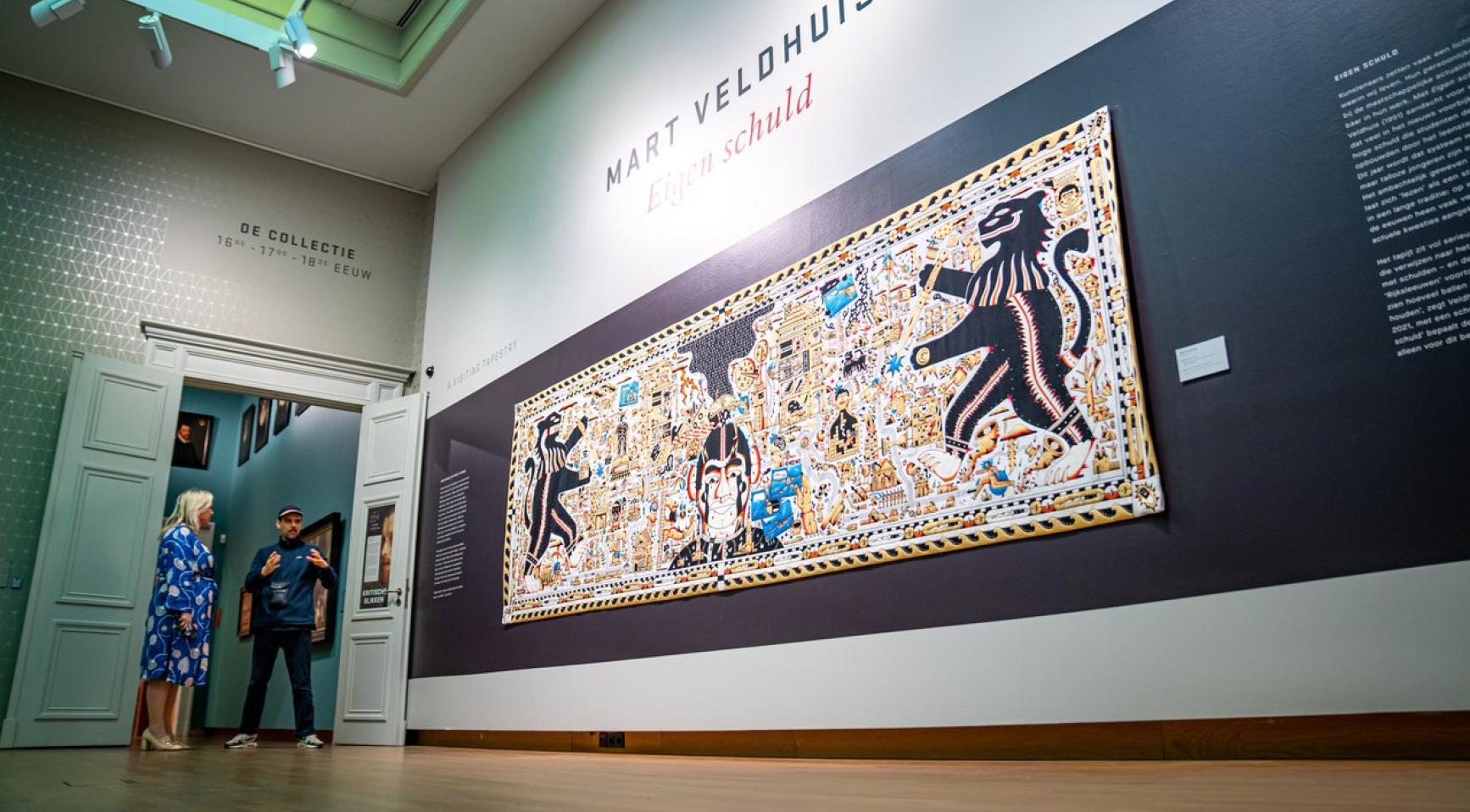 Mart Veldhuis, a talented Dutch artist, found a creative way to pay off his student loan debt. He crafted a remarkable tapestry that depicted the 46,000 euros he owed. This intricate work of art, titled "Eigen Schuld," meaning "Own Debt" or "Own Fault," became a symbol of Veldhuis' financial burden.
Once completed, the tapestry found its home in the prestigious Dordrechts Museum. Unexpectedly, a buyer was captivated by the artwork and decided to purchase it for 45,879.40 euros. This generous offer brought Veldhuis closer to becoming debt-free, leaving him in a state of disbelief and joy. "This is what I had hoped for, but when I heard the news, I was really speechless. It still feels very unreal," shared Veldhuis.
The tapestry itself was a visually striking piece, featuring various elements that conveyed Veldhuis' feelings towards his indebtedness. One of the central motifs portrayed a Dutch lion clutching a menacing sword, symbolizing the artist's perception of owing a significant debt to the state. The tapestry served as a powerful medium for Veldhuis to express his emotions and experiences.
The Dordrechts Museum facilitated the transaction and revealed the identity of the buyers as renowned art dealers Joke van Veen, 75, and Jaap Versteegh, 69. When asked about their decision to acquire the tapestry, Versteegh explained, "We bought the tapestry in the first place because we think it's a good work of art. It is innovative and visually strong. In addition, the social theme of the work – the consequences of student debt and the social loan system – strongly appeals to us."
Veldhuis' creation not only captured the attention of art enthusiasts but also highlighted the pressing issue of student loan debt. Many students struggle with the financial burden of loans, and Veldhuis's artwork serves as a reminder of this widespread concern. By showcasing his own experience, he sparked conversations about the consequences of student debt and the loan system in society.
The success of Veldhuis' tapestry represents a triumph for the artist and sheds light on the power of art to address social issues. Through his creative expression, he not only managed to alleviate his financial struggles but also stimulated meaningful discussions about the challenges faced by students burdened with debt.
As Veldhuis moves forward, he can embrace a debt-free future, thanks to his artistic talent and the support of individuals who recognized the significance of his work. The tapestry will forever stand as a symbol of his journey, inspiring others to find innovative ways to confront their own challenges.