Friendly Game Of Scrabble Takes Emotional Turn Once Mom Notices Words On The Board Are Related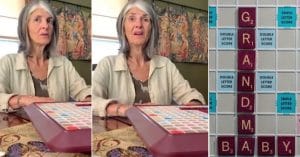 Scrabble Game: Special Announcement!
There are so many great reasons to play Scrabble. It's fun, and you can play comfortably indoors with your friends and family. It helps you build your vocabulary, and gives your brain a workout while you try to come up with the best words.
It's also competitive if you want it to be, while giving you a chance to work through any challenges calmly and carefully. Besides vocabulary, Scrabble teaches other important skills, like strategy and cooperation. As you learn more skills, you naturally become more confident and capable of taking on other challenges. It is no wonder Scrabble is such a well-loved game.
While Scrabble is a great game for building memories, it usually is still seen as just a fun game for most people. There is one family, though, that will never look at Scrabble the same way again after using it to share an important personal message.
Hopes and Dreams
Sarah is lucky enough to live in Shelton, Connecticut, with her husband and mother. Shelton is a city of about 40,000 people, so it's not too big and not too small. There are a lot of hiking trails and opportunities for outdoor fun, and a lot of families live in Shelton with their children.
Sarah's mother really wanted to have a grandchild, and she didn't bother hiding it. She loves the idea of getting to share her love with her own grandchild, so she kept asking Sarah when she and her husband were finally going to have children.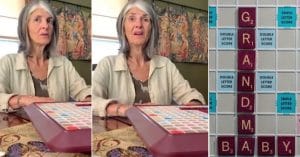 An Innocent Game?
Like many of the young wives in Shelton, Sarah has a close-knit family that enjoys spending time together. She had been married for five years at the point of the fateful Scrabble game, and she and her husband decided the time was right. So they decided the time was right to have their first child, and they wanted to break the news in a special way.
Instead of telling Sarah's mother that she was going to be a grandmother in a conventional way, Sarah and her husband decided to make their important announcement during the game. They were in on it together, working together to reveal the surprise in the sweetest way possible.
Disbelief and Tears
Sarah's family is serious about Scrabble, and they have a nice set which can be turned to face the next player. Grandma-to-be didn't catch on with the first clue, when the board was turned to face her and she saw that "Grandma" was the next word on the board. Then all doubt was taken away when "Baby" came next.
Still, she didn't want to get her hopes up if it wasn't true. She asked if her son-in-law was serious, and said "I'm not laughing." Then she got up, crying, and hugged her son-in-law, crying tears of happiness and contentment.
Why women make capable firefighters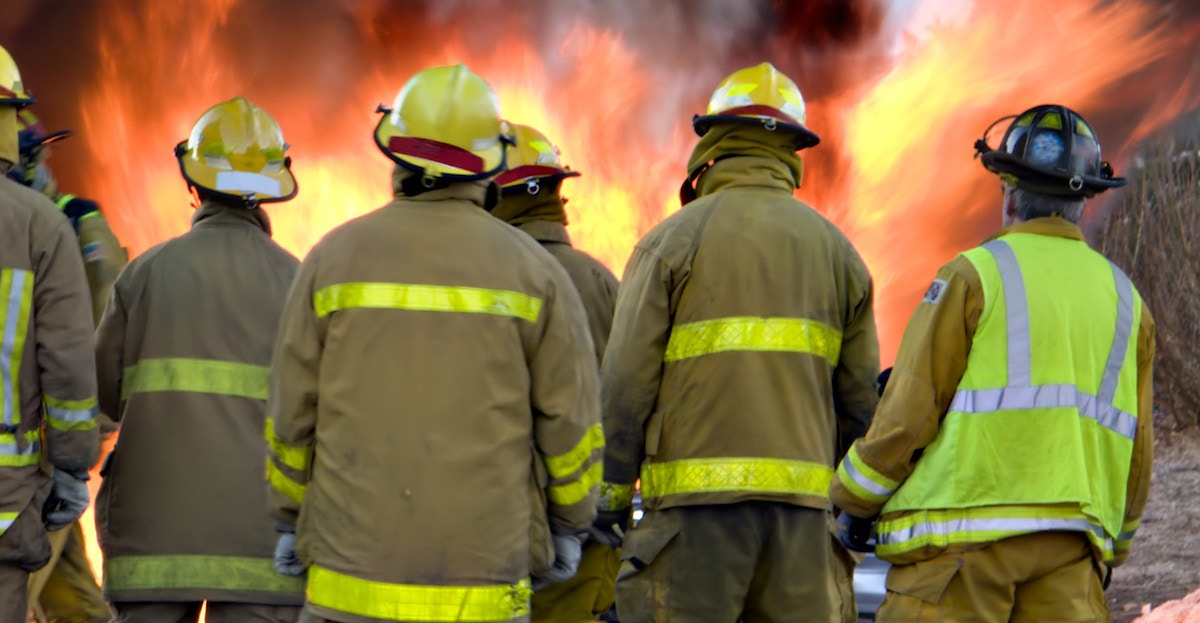 It's unfortunate that the idea persists in society that women are not capable of working as firefighters. As women have become increasingly prominent in other industries that have been traditionally dominated by males such as construction and logging, their numbers on the ranks of firefighting squads continue to remain low.
Take the Fire Department of New York as an example. In 2018, five women succeeded in graduating from New York City's Fire Academy. While some progress has been made for women in the FDNY since the fire department lost a gender discrimination lawsuit back in 1982, there are still fewer than one percent of firefighters for the department who are female. While fire departments in cities such as Seattle, Minneapolis, and Miami have more women, the average for fire departments across the nation is only about five percent female.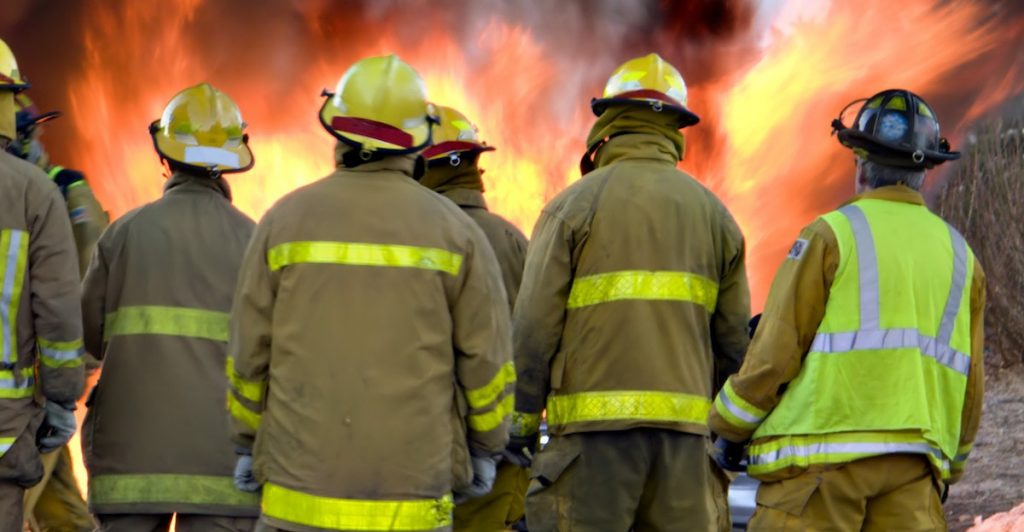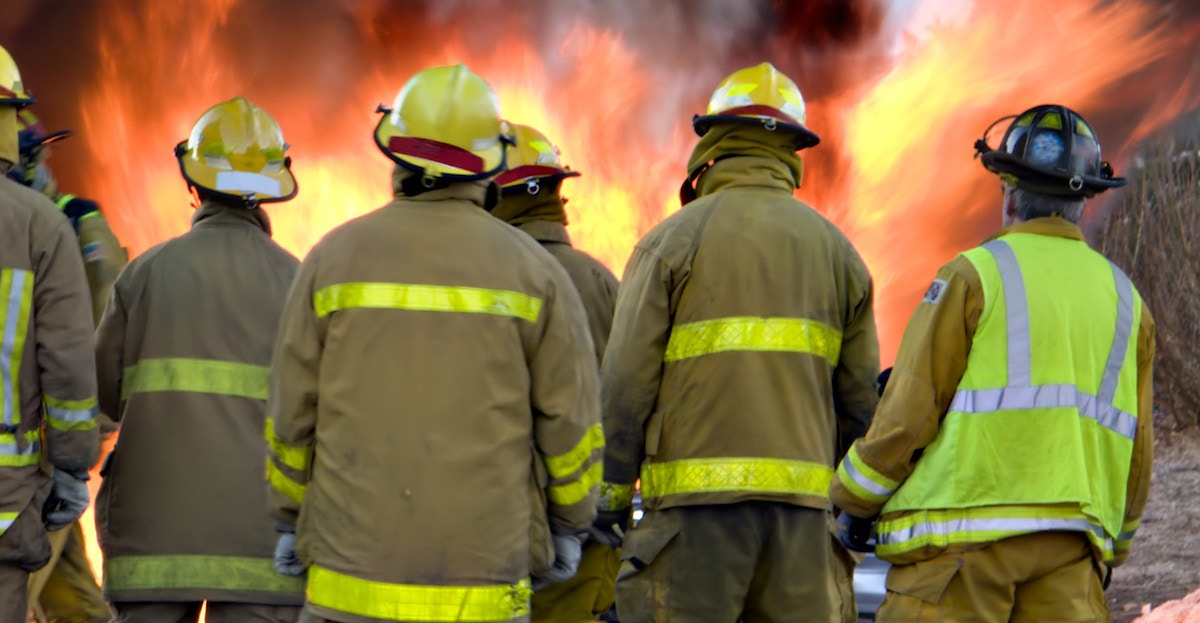 Historically, women have long been successfully putting out fires in this country. Back in 1815, Molly Williams volunteered to serve at the firehouse fo New York City's Oceanus Engine Company No. 11. Williams was a female slave working with a company that was not only all male, but all white as well. Williams was offered a job after she single-handedly handled a call when every man in the company was unable to handle the call because of being infected by the flu.
Another early female firefighter in the US was Emma Vernell. She was 50 years old when she became the first woman to work as a firefighter in the state of New Jersey.
Some people continue to wonder if women are really capable of working as firefighters. One needs only look at statistics to find an answer to this quandary. Consider statistics from the national Candidate Physical Abilities Test that firefighters need to pass. In 2008, 70 percent of all women who took the exam passed. This figure is not significantly far behind the percentage of men who passed the exam. In the same year, 75 percent of men passed. This shows that women are not statistically far behind men in taking the exam and passing or failing is more a matter of individual capabilities than a question of gender.
It's likely that women remain underrepresented in the firefighting profession because of traditionally perceived gender roles. Fire departments all over the country have been found to have testing and qualification procedures that not only discriminate against women, but also against minorities as well. Available equipment is often designed to fit men rather than women. Also, harassment toward women is rampant in some departments.
Nevertheless, women succeed in careers as firefighters. In fact, hundreds of women have attained the rank of captain or lieutenant in their careers as firefighters. In fact, the city of San Francisco fire department was led by a woman, Chief JoAnne Hayes-White, as of 2004.
It's important that people realize that females are perfectly capable of serving as firefighters because, as a female Wisconsin firefighter once remarked, "No one cares if you're a woman when their house is on fire".