For Those Military Families Who Cannot Make it Home, There is a Ray of Hope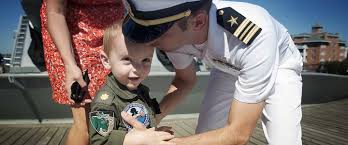 The holidays are supposed to be a time on families and friends can come together, hang out, catch up, and make new memories that are going to last forever. Sadly, not everyone is able to do this around the holidays. Regardless of whether or not someone celebrates Christmas, Hanukkah, or Kwanzaa, it can be challenging for families who have members who are stationed overseas. Even though there are songs about families coming together for the holidays, many members of the military are not able to join in this tradition.
On the other hand, when the members of the military are stationed overseas, they can still celebrate with each other. Often, they come together, share presents, and put on a festival where they make gingerbread houses and share many of the traditions that make the holidays a great time of year. Even though many members of the military do you get to go home during the holidays, this is not possible for everyone. Fortunately, one of the biggest companies in the world has stepped up to help members of the military during this time of year.
Google, the company known for its iconic search engine, stepped up and delivered google nest hubs to military families so that they can stay in touch with the people who matter most in their lives during the holidays. One of the executives who works for Google stated that the members of the military worked tirelessly to make our country a safer place. Therefore, the company decided to step up and help them out. For those who may not know, google nest hubs are a great way for families and friends to stay in touch. These devices are seizing on some of the latest developments in the world of technology, including cloud computing, to increase the ability of people to stay connected over vast distances. Therefore, this technology is perfect for members of the military who would like to keep in touch with members of the family.
A partnership with established between Google and the USO, which is a nonprofit organization that has been put together to help members of the military. This partnership is great for ensuring family members can be connected with loved ones who are still stationed overseas. The organization offers Wi-Fi in 230 locations throughout the world. These Wi-Fi connections allow military members to stay together to the family using some fantastic inventions, including her one last. For military families, this development transforms each house into a helpful home that helps loved ones stay connected with just a touch of a button.
This is only the latest example of a company stepping up to help the members of our military who put their life on the line every day to help us stay safe. Fortunately, Google is not the only company that is stepping up to help members of the military. Everyone is able to step up and help members in the military feel like they are a little bit more at home during the holiday season. It is important for everyone to pause for a second and take a minute to thank members of the military for their service. Even the small gesture can mean a lot, particularly during the holidays.
It was nice to see Google stepping up to provide nest hubs to military families are in the holiday season. Every year, another company steps up to help those in need. It will be exciting to see what happens next year. Every member of our military deserves our thanks and appreciation.
This Adorable Pup Finally Got The Chance To Enjoy Snow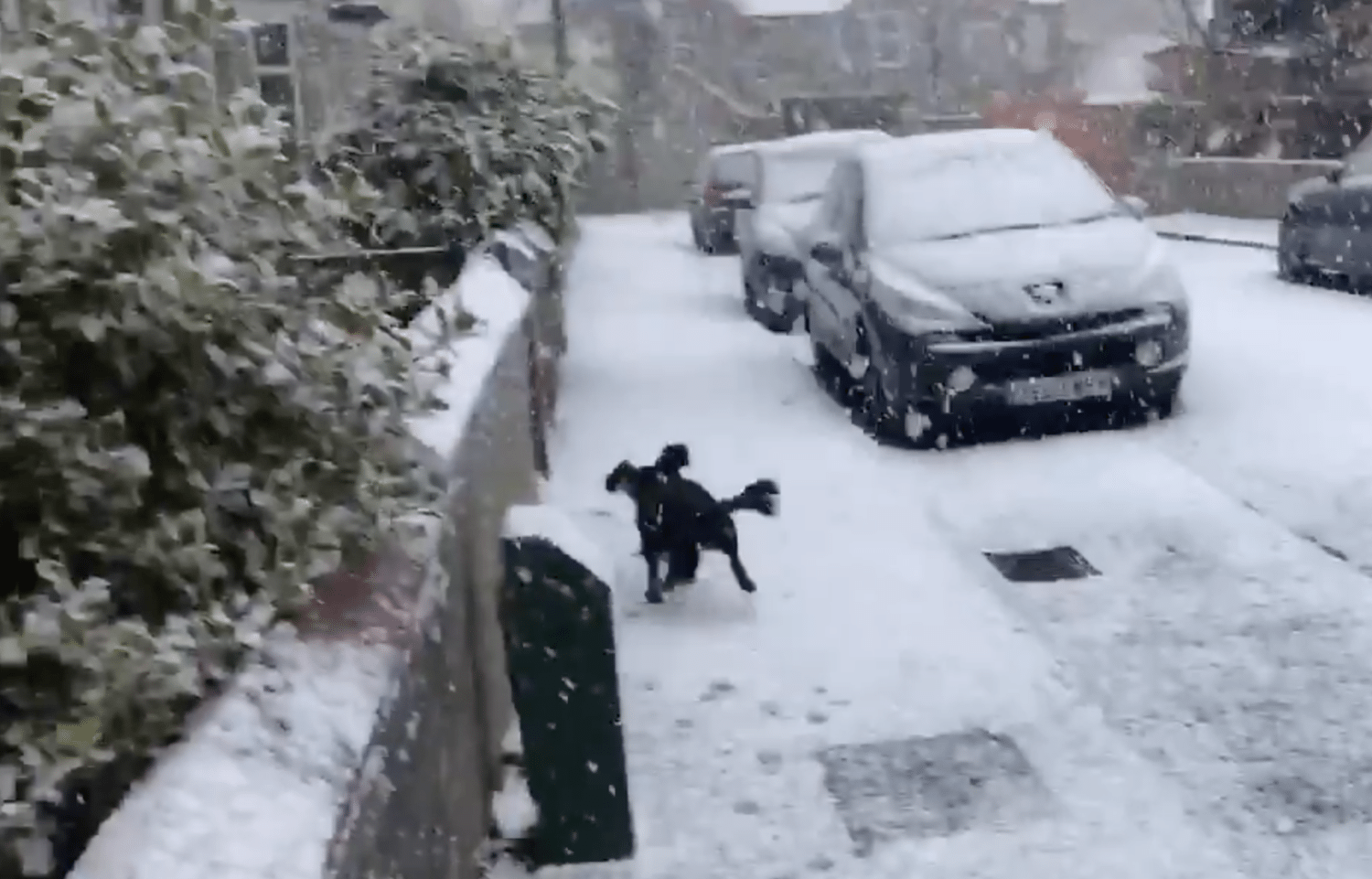 Snow is not something that a lot of us enjoy. In fact, it is a downright nuisance. The prospect of having to get up early to bundle up and clean off your vehicle before work each day is a harrowing one. However, dogs do not view things in the same way that we do. They have more of a glass half full approach at times like these, don't they?
The dog in this story certainly does, that is for sure. Truffle resides in England and when the first snowfall came, he could not contain his excitement. He's not one to care about the dirty and slippery aspect of snow. Truffle is here to have a good time and that is all there is to it.
The magical moment was not going to pass this dog by. He's the type to appreciate life and all that it has to offer. Some of us could stand to learn a thing or two from this pup. Once you have gotten the chance to watch this awesome video, you are going to see exactly what we mean by that.
Jo is his mother and the two live together in York, England. The cocker spaniel is known to have quite the lust for life, too. While he had never experienced snowfall in the past, he wasted no time inserting himself into the mix. He was given the chance to head outside and enjoy it by his mother, running full speed all the while.
Luckily, Jo was willing to record this moment and share it with the rest of us. Try your best not to grin as you watch this dog living it up. There is something about seeing snow for the first time that brings out the inner child in all of us. The dogs that we know and love are certainly no different in this regard. They do not have the same worries that we do.
Truffle does not have to worry about going to buy a winter coat or a set of snow tires. All he has to do is play. Let Jo be the one to scrape the car off when it is time to go to work. Truffle will be too busy dashing through the snow and letting us know just how much fun he is having.
Watching this dog slip and slide around like this is giving us life. Once it was time for the dog to come back inside, he had a very predictable reaction. Truffle decided that he was going to show his mother that he was not ready yet. Instead of racing back inside like some dogs do when they are exposed to the cold, he elected to pout instead. The mental image of this dog sulking is too much! We cannot stop laughing.
While we are not dealing with the same amount of snowfall where we live, we can still appreciate a video like this one. Who wouldn't love to see Truffle react like this on an everyday basis. This video is making us wish that we could take our dog out to play in the snow, to be honest. As soon as you have seen Truffle enjoying the snow, you will want to share this clip.
All of the dog owners in your life are sure to appreciate this one. There is nothing quite like seeing your first snowfall and this is an experience that needs to be shared. Please take a moment to pass this one along to your Facebook friends as soon as possible. It is time that the rest of the world got to know our good friend Truffle.