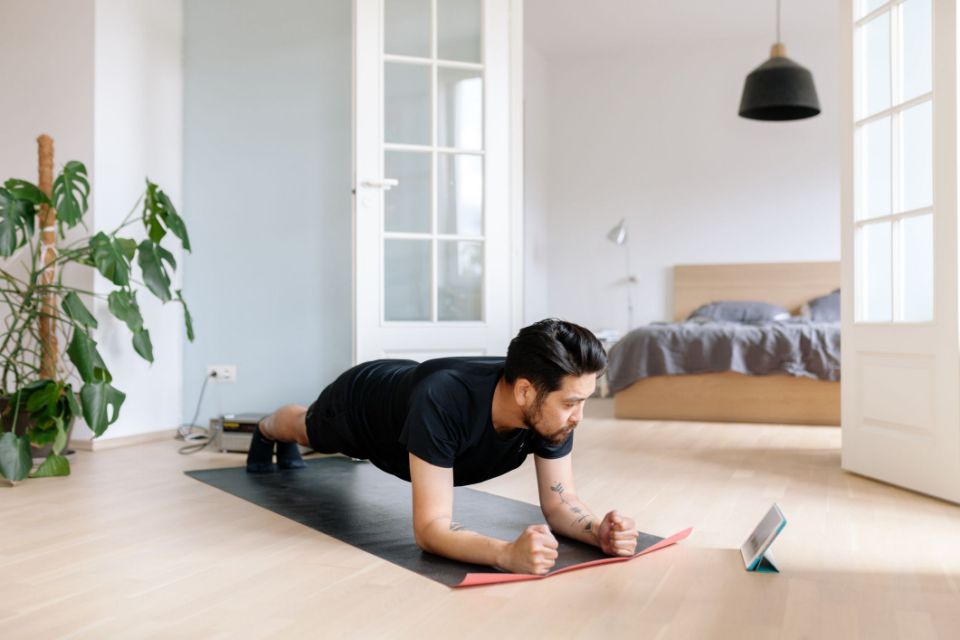 Exercising From Home Today
People who used to go to the gym on a regular basis are now exercising in their homes. Some people have always done so, and it has not been difficult for them to adjust to this new situation. However, plenty of other people find it boring to exercise at home.
They're used to being able to see people at the gym and socialize. People who used to exercise outdoors often feel like they're very isolated when they're indoors. It's sometimes difficult to come up with creative workouts from home, especially for the people who just aren't used to this sort of thing.
In the recent past, it was common for people to use fitness and exercise videos. Some people still do, and there are lots of videos like that on popular video content websites. However, other people miss the more social aspects of exercise, especially if they used to have personal trainers. People today are increasingly aware of the importance of socializing in general, especially with regards to exercise.
Some individuals have a hard time motivating themselves to exercise in the first place if they are not able to see their friends at group classes. Other people enjoy getting emotional support from their personal trainers, who are able to offer encouragement. Many individuals enjoy working out with their friends. They're less likely to miss a workout session if they go to the gym in teams or in pairs, which is already reason enough for people to adopt this sort of schedule.
During the pandemic, it's been difficult for people to be social when they exercise. However, a lot of fitness professionals are trying to make that easier for everyone. Instructors are now interacting with their customers or potential customers by using live streaming services. These streams are available every day, so it is possible for people to keep to a consistent exercise schedule.
The instructors are also offering exercise classes on-demand, so people can still get some of the experience that they used to have at their own group exercise classes. There is also an entire fitness community connected to the new live streaming features, so students can still socialize with one another at a distance.
This community focuses on diet as well as exercise. A lot of people are adopting unhealthy eating habits during quarantine. This is partly due to the fact that it's getting so much easier to order food through delivery services, and not all of that food is healthy. Some people might be comfort eating because they're nervous about the future and current events. Other people might just be dealing with food shortages in their areas.
However, this service is trying to make things easier for the people who are trying to eat more nutritiously. There are cooking classes that can help people prepare food more nutritiously. Certified professional nutritionists are also available for the people who want professional recommendations regarding meal planning. There are also some great recipes available, including recipes that people can follow more easily in today's world.
Many companies are currently adjusting to these unusual circumstances. Fitness instructors are capable of reaching broad audiences with today's technology, even if this is an unusual world at present. Nutritionists and diet experts are capable of doing the same thing.
Some people are using their time in quarantine to get healthier, while other individuals are trying to maintain the healthy habits that they have always had. Either way, fitness professionals are there for them and can help them. Group exercises classes like these might always be available, since some people will like this format better.
Dutch Artist Pays Off Student Loan Debt with Unique Tapestry Creation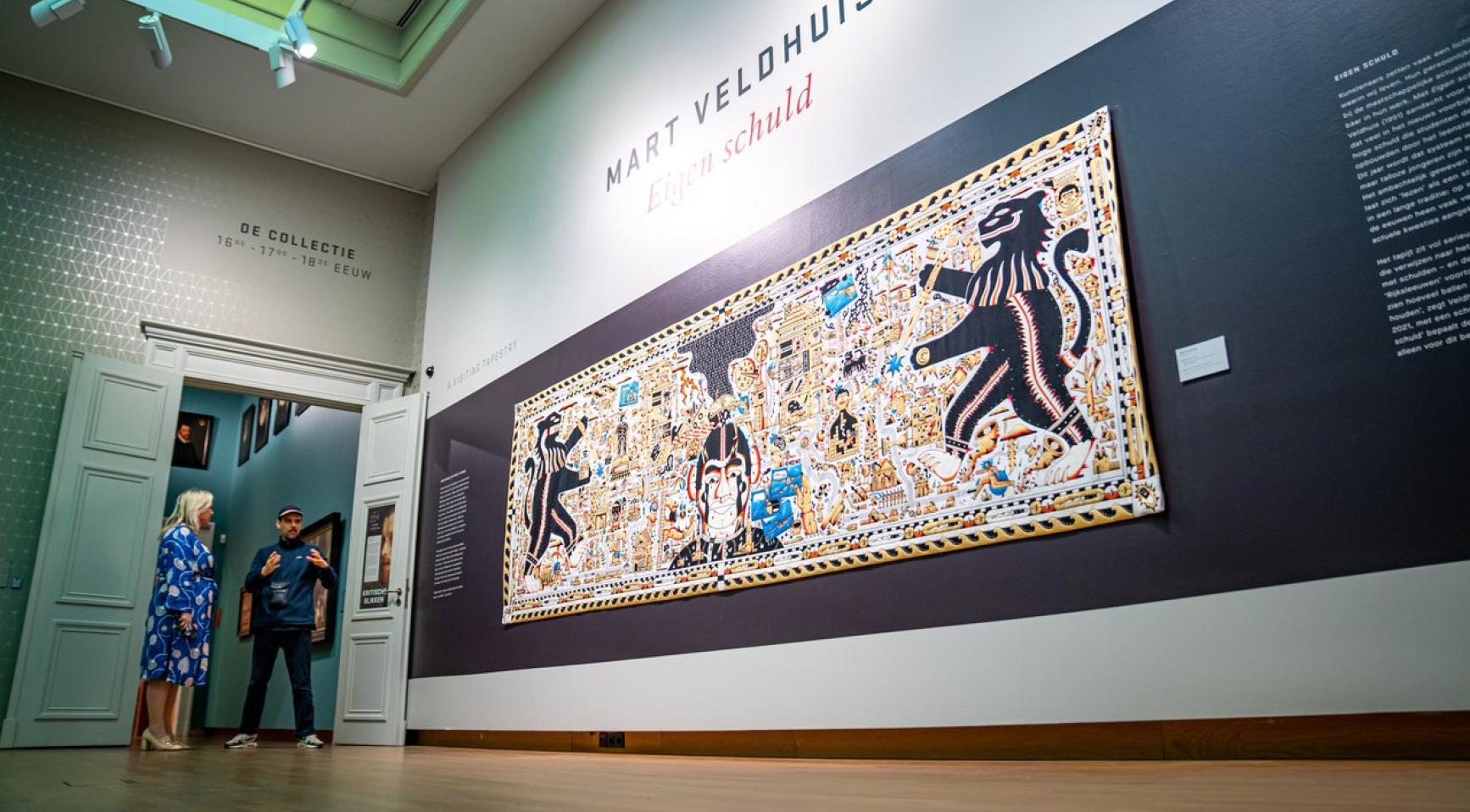 Mart Veldhuis, a talented Dutch artist, found a creative way to pay off his student loan debt. He crafted a remarkable tapestry that depicted the 46,000 euros he owed. This intricate work of art, titled "Eigen Schuld," meaning "Own Debt" or "Own Fault," became a symbol of Veldhuis' financial burden.
Once completed, the tapestry found its home in the prestigious Dordrechts Museum. Unexpectedly, a buyer was captivated by the artwork and decided to purchase it for 45,879.40 euros. This generous offer brought Veldhuis closer to becoming debt-free, leaving him in a state of disbelief and joy. "This is what I had hoped for, but when I heard the news, I was really speechless. It still feels very unreal," shared Veldhuis.
The tapestry itself was a visually striking piece, featuring various elements that conveyed Veldhuis' feelings towards his indebtedness. One of the central motifs portrayed a Dutch lion clutching a menacing sword, symbolizing the artist's perception of owing a significant debt to the state. The tapestry served as a powerful medium for Veldhuis to express his emotions and experiences.
The Dordrechts Museum facilitated the transaction and revealed the identity of the buyers as renowned art dealers Joke van Veen, 75, and Jaap Versteegh, 69. When asked about their decision to acquire the tapestry, Versteegh explained, "We bought the tapestry in the first place because we think it's a good work of art. It is innovative and visually strong. In addition, the social theme of the work – the consequences of student debt and the social loan system – strongly appeals to us."
Veldhuis' creation not only captured the attention of art enthusiasts but also highlighted the pressing issue of student loan debt. Many students struggle with the financial burden of loans, and Veldhuis's artwork serves as a reminder of this widespread concern. By showcasing his own experience, he sparked conversations about the consequences of student debt and the loan system in society.
The success of Veldhuis' tapestry represents a triumph for the artist and sheds light on the power of art to address social issues. Through his creative expression, he not only managed to alleviate his financial struggles but also stimulated meaningful discussions about the challenges faced by students burdened with debt.
As Veldhuis moves forward, he can embrace a debt-free future, thanks to his artistic talent and the support of individuals who recognized the significance of his work. The tapestry will forever stand as a symbol of his journey, inspiring others to find innovative ways to confront their own challenges.