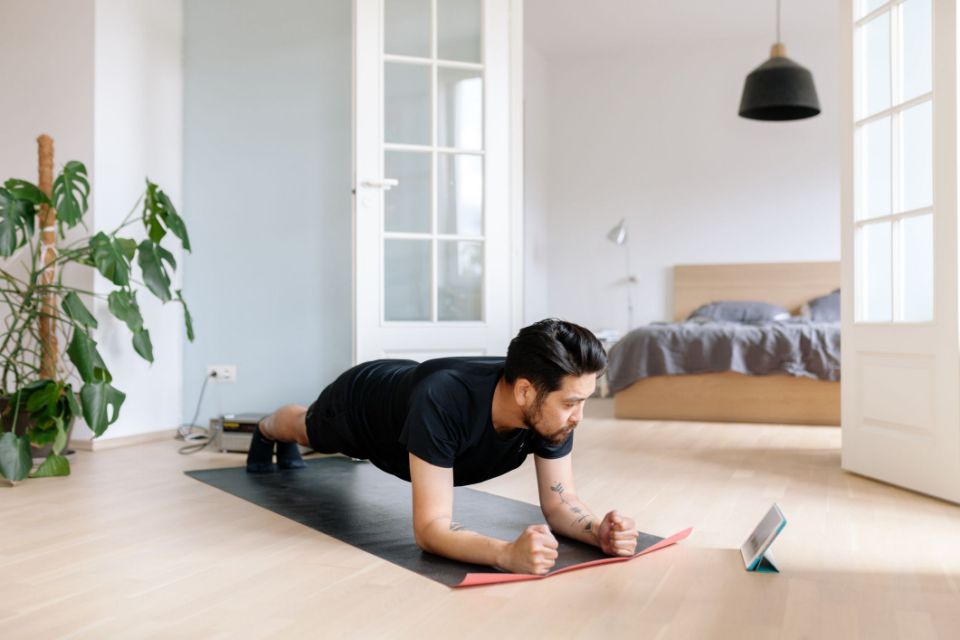 Exercising From Home Today
People who used to go to the gym on a regular basis are now exercising in their homes. Some people have always done so, and it has not been difficult for them to adjust to this new situation. However, plenty of other people find it boring to exercise at home.
They're used to being able to see people at the gym and socialize. People who used to exercise outdoors often feel like they're very isolated when they're indoors. It's sometimes difficult to come up with creative workouts from home, especially for the people who just aren't used to this sort of thing.
In the recent past, it was common for people to use fitness and exercise videos. Some people still do, and there are lots of videos like that on popular video content websites. However, other people miss the more social aspects of exercise, especially if they used to have personal trainers. People today are increasingly aware of the importance of socializing in general, especially with regards to exercise.
Some individuals have a hard time motivating themselves to exercise in the first place if they are not able to see their friends at group classes. Other people enjoy getting emotional support from their personal trainers, who are able to offer encouragement. Many individuals enjoy working out with their friends. They're less likely to miss a workout session if they go to the gym in teams or in pairs, which is already reason enough for people to adopt this sort of schedule.
During the pandemic, it's been difficult for people to be social when they exercise. However, a lot of fitness professionals are trying to make that easier for everyone. Instructors are now interacting with their customers or potential customers by using live streaming services. These streams are available every day, so it is possible for people to keep to a consistent exercise schedule.
The instructors are also offering exercise classes on-demand, so people can still get some of the experience that they used to have at their own group exercise classes. There is also an entire fitness community connected to the new live streaming features, so students can still socialize with one another at a distance.
This community focuses on diet as well as exercise. A lot of people are adopting unhealthy eating habits during quarantine. This is partly due to the fact that it's getting so much easier to order food through delivery services, and not all of that food is healthy. Some people might be comfort eating because they're nervous about the future and current events. Other people might just be dealing with food shortages in their areas.
However, this service is trying to make things easier for the people who are trying to eat more nutritiously. There are cooking classes that can help people prepare food more nutritiously. Certified professional nutritionists are also available for the people who want professional recommendations regarding meal planning. There are also some great recipes available, including recipes that people can follow more easily in today's world.
Many companies are currently adjusting to these unusual circumstances. Fitness instructors are capable of reaching broad audiences with today's technology, even if this is an unusual world at present. Nutritionists and diet experts are capable of doing the same thing.
Some people are using their time in quarantine to get healthier, while other individuals are trying to maintain the healthy habits that they have always had. Either way, fitness professionals are there for them and can help them. Group exercises classes like these might always be available, since some people will like this format better.
Good Samaritan Saves Four Kids After Witnessing Car Plunge into River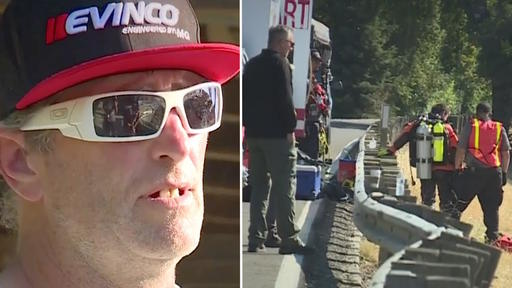 It was an average evening for Harrell Fischer who was working on his boat one night in Sacramento, California. Suddenly he heard gunshots. Like out of a movie, he watched in awe as a car sped by and crashed into the river.
Immediately, Harrell and his friend jumped in the boat to rescue the passengers. The second he opened the car door, a child's face was staring back at him, followed by little hands reach out to him. He reacted immediately after realizing four children, ages two-to-six, were trapped in the sinking car.
Thankfully, Harrel and his friend were about to rescue all four devasted children, who were in shock, from the freezing water. The boy who Harrell saved first said, "He killed my mom."
There is a twist in the story. Before the car plunged into the river, the mother of four was shot in the head and killed instantly by the father. After the car crashed into the Sacramento River, the father exited and refused to help Harrell and his friend save the children.
The shooter in the crime is 27-year-old Mendiko Cuarzo who was sitting in the passenger seat when an argument ensued. The conversation became heated and he shot the 23-year-old mother. Mendiko is the father of three of the four children. The shooting caused the vehicle to run off the road and into the river.
This experience was incredibly traumatizing for the children. In addition to watching their mother be murdered while driving, they must deal with that loss. Also, their father will now go to prison so these children will be without either parent.
Harrell Fischer has mixed emotions of being at the scene. He is glad that he was there to save the lives of the children but also not happy he had to bear witness to the murderous situation and neglect from the father.
Investigators continue to look for motives in the killing. Cuarzo has previous convictions including illegal possession of a firearm.
Since the beginning of the Covid-19 pandemic, the country has witnessed a sharp increase in gun violence. The number of gun-related deaths has been trending upward when compared to the same period from 2019 as the peak of the virus continues.
The economy has seen an unprecedented increase in gun sales and, when combined with social isolation and economic distress, the country's long-standing gun violence crisis is intensifying. The murder of these four children by Cuarzo is the latest representation of this issue.
The Covid-19 pandemic has highlighted weak gun purchase and access laws allowing guns to fall into the hands of those with ill-intent. The pandemic also further emphasizes the structural inequity of the nation. The virus is putting vulnerable populations, such as children, women, and communities of color, at high risk.
The resulting impact has been lethal and devastating to local communities but also identifies that through policies, laws, and programs, citizens can remain healthy and safe in the future.
In addition to the increase in gun purchases, domestic violence is spiking due to the prolonged financial strain on middle and lower-income households. This leaves domestic violence victims trapped with abusive partners, many of whom have easy access to guns. Having access to a gun makes it five times more likely that an abuser will murder his female victim.
These troubling statistics indicate that there is a need for quick political action on proven programs and policies to keep families safe during these times. Some of the focal points must be a reassertion of the federal regulation of ghost guns, enact Extreme Risk laws, raise awareness of firearm storage practices, and increase funding for gun violence programs.