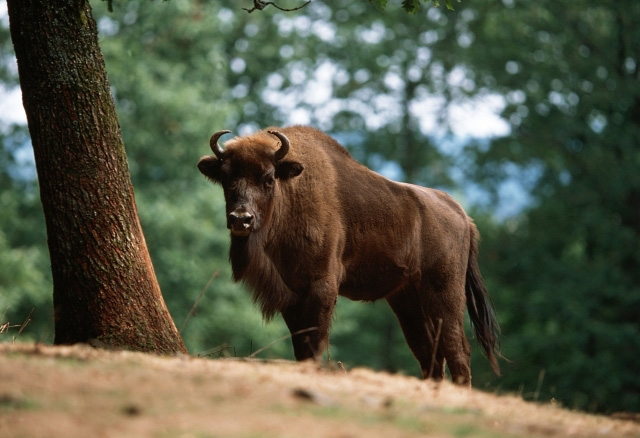 European Wildlife Starts to Return
Read any Western Civilization history book, and you're bound to come across stories about the abundance of wildlife in Medieval Europe. In fact, the livestock was so plentiful and robust, many territories were cordoned off by kings and lords to protect inventory; disobedience via being caught hunting illegally was a death sentence. Wild boar, huge deer stags, bears and massive dire wolves were common in song and poems, as well as a massive diet of rabbits on everyone's menu. However, today, one would be hard-pressed to find a bear, and the boars that show up in French woods seem to favor the puny side if they are seen at all. What happened?
Unfortunately, people and development have killed off a lot of the wildlife over the centuries. Europe even had its own form of bison before written records began to be produced, but they were pretty much extinct by the Roman age. Worldwide, the same story repeated itself, with the last big herds in the U.S. plains disappearing after the Indian Wars and the mid 1800s. However, despite hunting and fur-trades, the big decimator was man's insatiable need to wipe out forests. That in Europe was the death-knell for numerous species that depended on the woods for cover, shelter and food.
The proof is in the records that exist. The mammals that were identified on the walls of prehistoric French caves were massive creatures. One unit easily fed an entire family clan and then some. However, by the time the serfs were coaxing cows across poorly tilled fields in Europe, cattle were far smaller. Domesticated, mild and constrained, the mammals of the Middle Ages were miniscule compared to their ancestors.
Conservation programs today are the source of modern-day miracles. From country to country, government-funded programs have been putting decades of field work and research into trying to bring back native species to their various territories, from blue-winged butterflies in England to otters, turtles and badgers in continental Europe. And, amazingly, the work is starting to pay off as well. Statistically, multiple mammal species in the wild are finally seeing their first substantial population increases in half a century.
Of course, these reintroductions take a careful balance. Multiple cases in science and biology can be referred to where the introduction of a "new" species caused more harm than good. Invasive species to what now exists can wreak serious havoc locally when they have no known predator or control.
So, what does all the growth mean for Europe today? While it won't come close to the amazing stories recorded from history, the reintroduction may very well make the common impossible actually happen again. That is, being able to walk the countryside and actually see wildlife again doing what wildlife does on its own. When these sightings occur, it's a significant win for the continent as well as all the hard work that made it happen.
Kenyan Tree Planting Holiday: A Collective Effort Against Climate Change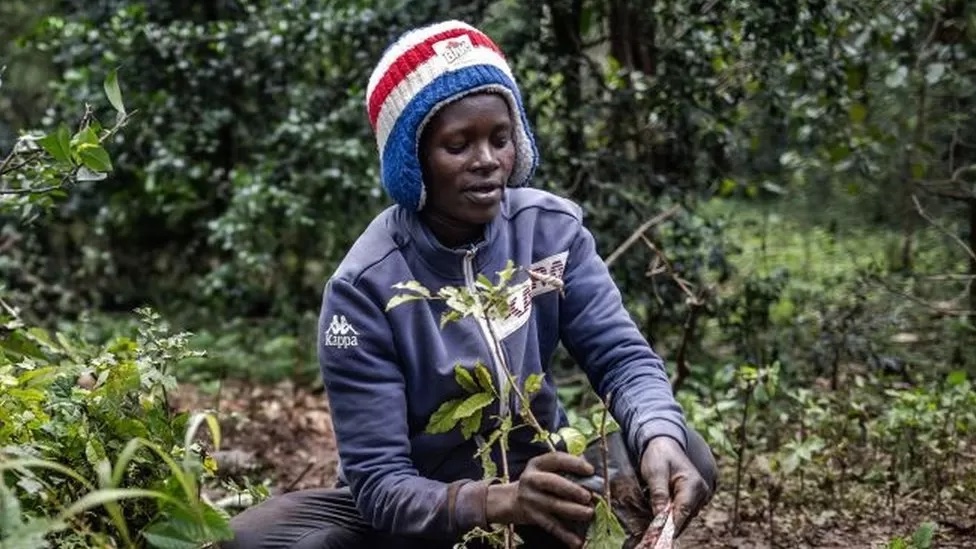 Kenya has embraced a unique and powerful approach to combating climate change with a national tree planting holiday. This initiative, led by Environment Minister Soipan Tuya, aims to involve every Kenyan in planting trees to contribute to a lofty goal of reaching 15 billion trees in the next decade. Recently, Kenyans came together to plant a staggering 100 million seedlings, demonstrating their commitment to a greener and more sustainable future.
The tree planting holiday allows "each and every Kenyan to own the initiative," as Minister Tuya emphasizes. This means that every citizen has a role to play in contributing to the ambitious goal of planting billions of trees. The target is for each Kenyan to plant at least two seedlings, a simple yet impactful way to make a difference.
The primary goal behind this massive tree planting effort is to fight climate change. Trees play a crucial role in mitigating climate change by absorbing carbon dioxide during photosynthesis. They act as natural carbon sinks, reducing the concentration of greenhouse gases in the atmosphere. Additionally, trees help regulate local climates, prevent soil erosion, and provide habitats for various species.
To encourage widespread participation, the Kenyan government is distributing tree seeds for free. However, there is also a push for planting trees in specific areas where they are more likely to thrive. This strategic approach ensures that the trees planted have a higher chance of growing into healthy, mature specimens.
While the initiative promotes free seed distribution, Kenyans are also encouraged to buy at least two seedlings for planting on their private land. This personal investment further engages citizens in the cause, fostering a sense of ownership and responsibility for the environment.
One notable tree planting site near the source of Kenya's second-longest river, Athi, saw active participation from various groups, including soldiers, residents, and families. The event showcased a collective effort to address environmental concerns.
To monitor the success of the tree planting initiative, an internet app has been introduced. This app allows individuals and organizations to record their planting activities, including details like plant species, the number of trees planted, and the date of planting. This technological aspect enhances transparency and accountability in achieving the set goals.
While the initiative has garnered widespread support, environmentalist Teresa Muthoni highlights some challenges. She notes that the effort is not organized in a way that ensures everyone is actively participating, as many individuals must prioritize their livelihoods. Additionally, Muthoni emphasizes the importance of planting the right trees in the right places, cautioning against the prevalence of exotic species in public nurseries.
Kenya's tree planting holiday exemplifies a collective and determined effort to combat climate change. By involving every citizen, the initiative seeks to make a significant impact on the environment. As the nation strives toward its ambitious goal of 15 billion trees in the next decade, the tree planting holiday stands as a beacon of hope for a greener and more sustainable future for Kenya and the planet.