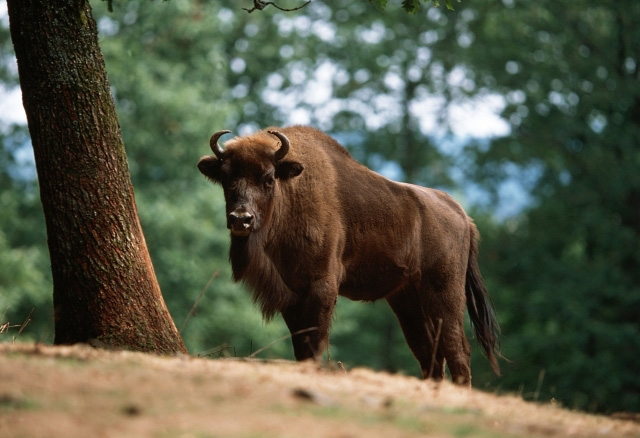 European Wildlife Starts to Return
Read any Western Civilization history book, and you're bound to come across stories about the abundance of wildlife in Medieval Europe. In fact, the livestock was so plentiful and robust, many territories were cordoned off by kings and lords to protect inventory; disobedience via being caught hunting illegally was a death sentence. Wild boar, huge deer stags, bears and massive dire wolves were common in song and poems, as well as a massive diet of rabbits on everyone's menu. However, today, one would be hard-pressed to find a bear, and the boars that show up in French woods seem to favor the puny side if they are seen at all. What happened?
Unfortunately, people and development have killed off a lot of the wildlife over the centuries. Europe even had its own form of bison before written records began to be produced, but they were pretty much extinct by the Roman age. Worldwide, the same story repeated itself, with the last big herds in the U.S. plains disappearing after the Indian Wars and the mid 1800s. However, despite hunting and fur-trades, the big decimator was man's insatiable need to wipe out forests. That in Europe was the death-knell for numerous species that depended on the woods for cover, shelter and food.
The proof is in the records that exist. The mammals that were identified on the walls of prehistoric French caves were massive creatures. One unit easily fed an entire family clan and then some. However, by the time the serfs were coaxing cows across poorly tilled fields in Europe, cattle were far smaller. Domesticated, mild and constrained, the mammals of the Middle Ages were miniscule compared to their ancestors.
Conservation programs today are the source of modern-day miracles. From country to country, government-funded programs have been putting decades of field work and research into trying to bring back native species to their various territories, from blue-winged butterflies in England to otters, turtles and badgers in continental Europe. And, amazingly, the work is starting to pay off as well. Statistically, multiple mammal species in the wild are finally seeing their first substantial population increases in half a century.
Of course, these reintroductions take a careful balance. Multiple cases in science and biology can be referred to where the introduction of a "new" species caused more harm than good. Invasive species to what now exists can wreak serious havoc locally when they have no known predator or control.
So, what does all the growth mean for Europe today? While it won't come close to the amazing stories recorded from history, the reintroduction may very well make the common impossible actually happen again. That is, being able to walk the countryside and actually see wildlife again doing what wildlife does on its own. When these sightings occur, it's a significant win for the continent as well as all the hard work that made it happen.
Whales Adopt Other Whales, Even Between Species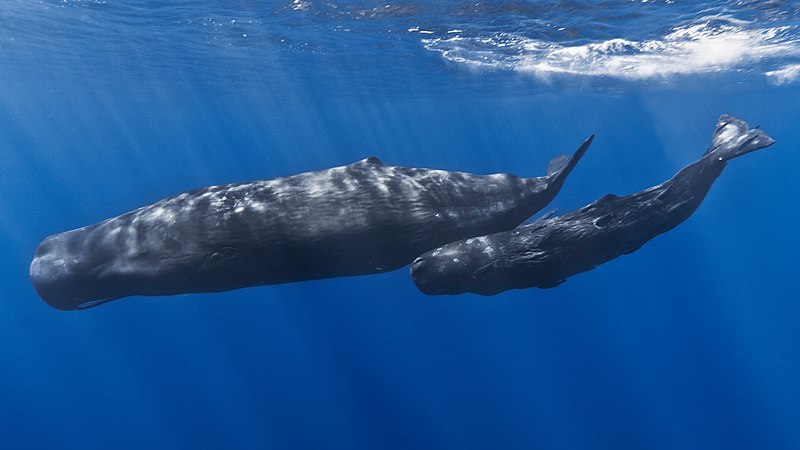 Do animals adopt young of other species? It's been known to happen among canines as well as raptors. However, for the first time, marine scientists have now confirmed whales are willing to adopt the young of different whale species as well.
As it turns out, an orphaned humpback whale has found a new parental figure with a southern right whale, completely mixing two different breeds of whale. Granted, both are large sea mammals, both breathe air and generally consume the same food groups, and they are technically both whales. But in the animal world, the differences are as distinct as a horse to a cow or a dog to a black bear. However, there the pair were, swimming together and clearly bonded right off the coast of an Esperance beach. From the researcher's perspective, the answer is clear; the adult southern whale has adopted the young and clearly smaller humpback whale.
Interestingly, the difference was caught immediately. Instead, it was Jess Wohling going over her work on a recent photography shoot who figured out what she was looking at was two different whales acting like mother and pup. At first, Wohling thought there was a camera glitch or a bad light exposure. However, as she studied the digital images from her camera, it became very clear, two different whales were swimming next to each other in tandem or like a parent and child whale pod. With the detail captured by the camera, Wohling compared the aspects of her image to whale images on the Internet, and she confirmed her hunch.
At that point, Wohling transmitted the digital image files to a whale researcher she knew, Katy Fannei. Looking at the images, Fannei not only confirmed Wohling's assumption, she was also shocked by the documented behavior and pretty much floored. The news hit the digital wire immediately as Fannei started sharing the news with everyone she knew in her professional circle. Everyone who got the communication and images, including researchers with far more experience than Fannei were also shocked by the apparent adoption behavior.
While it is quite possible for southern right whales to come into contact with humpback whales, they almost never converge with each other for any extended period of time. A lot of new hypotheses started getting thrown around. Was the southern right whale a female in mothering mode? Maybe it lost its own pup and the timing of finding a stray humpback child was a coincidence, or maybe some sort of protection in company perspective was going on. Most agreed on the idea of adoption taking place. Again, this wasn't unheard of in other species. Recently, an eagle pair adopted a falcon fledgling in Canada and have been raising it along with their eaglets.
The key behavior pattern arguing for adoption involves the close positioning of the humpback pup to the adult southern right whale in the water. It literally looks like a mother and child whale behavior. The major filter now is determining whether the pair are already tracked somewhere in the known southern right whale database the researchers use. If not, then the discovery will represent a unique and new biological finding.