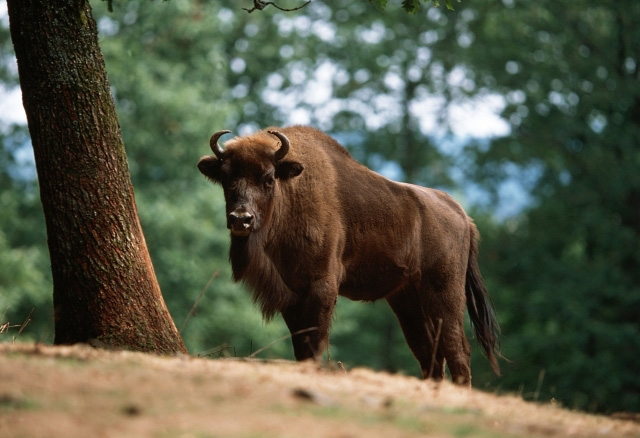 European Wildlife Starts to Return
Read any Western Civilization history book, and you're bound to come across stories about the abundance of wildlife in Medieval Europe. In fact, the livestock was so plentiful and robust, many territories were cordoned off by kings and lords to protect inventory; disobedience via being caught hunting illegally was a death sentence. Wild boar, huge deer stags, bears and massive dire wolves were common in song and poems, as well as a massive diet of rabbits on everyone's menu. However, today, one would be hard-pressed to find a bear, and the boars that show up in French woods seem to favor the puny side if they are seen at all. What happened?
Unfortunately, people and development have killed off a lot of the wildlife over the centuries. Europe even had its own form of bison before written records began to be produced, but they were pretty much extinct by the Roman age. Worldwide, the same story repeated itself, with the last big herds in the U.S. plains disappearing after the Indian Wars and the mid 1800s. However, despite hunting and fur-trades, the big decimator was man's insatiable need to wipe out forests. That in Europe was the death-knell for numerous species that depended on the woods for cover, shelter and food.
The proof is in the records that exist. The mammals that were identified on the walls of prehistoric French caves were massive creatures. One unit easily fed an entire family clan and then some. However, by the time the serfs were coaxing cows across poorly tilled fields in Europe, cattle were far smaller. Domesticated, mild and constrained, the mammals of the Middle Ages were miniscule compared to their ancestors.
Conservation programs today are the source of modern-day miracles. From country to country, government-funded programs have been putting decades of field work and research into trying to bring back native species to their various territories, from blue-winged butterflies in England to otters, turtles and badgers in continental Europe. And, amazingly, the work is starting to pay off as well. Statistically, multiple mammal species in the wild are finally seeing their first substantial population increases in half a century.
Of course, these reintroductions take a careful balance. Multiple cases in science and biology can be referred to where the introduction of a "new" species caused more harm than good. Invasive species to what now exists can wreak serious havoc locally when they have no known predator or control.
So, what does all the growth mean for Europe today? While it won't come close to the amazing stories recorded from history, the reintroduction may very well make the common impossible actually happen again. That is, being able to walk the countryside and actually see wildlife again doing what wildlife does on its own. When these sightings occur, it's a significant win for the continent as well as all the hard work that made it happen.
Dutch Artist Pays Off Student Loan Debt with Unique Tapestry Creation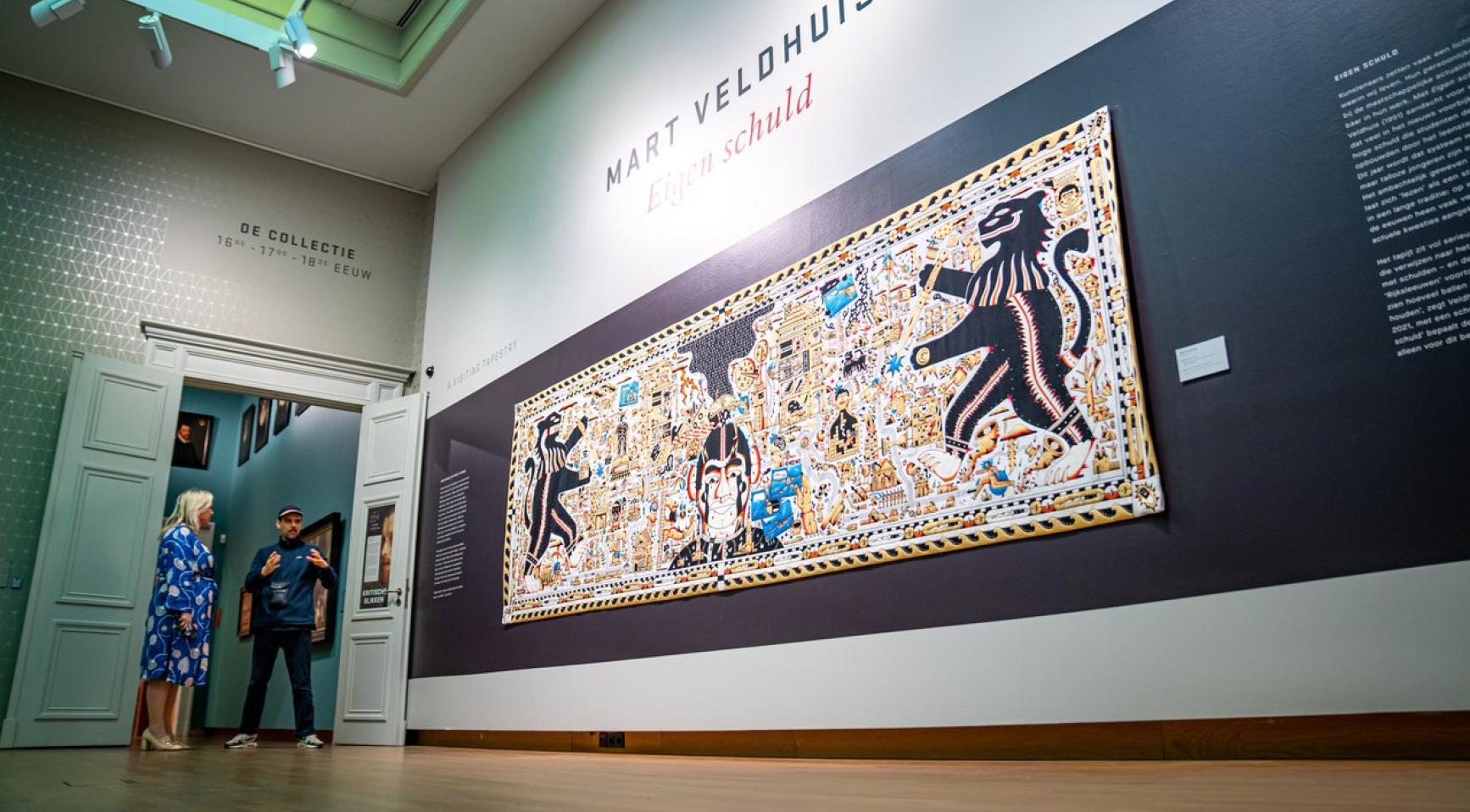 Mart Veldhuis, a talented Dutch artist, found a creative way to pay off his student loan debt. He crafted a remarkable tapestry that depicted the 46,000 euros he owed. This intricate work of art, titled "Eigen Schuld," meaning "Own Debt" or "Own Fault," became a symbol of Veldhuis' financial burden.
Once completed, the tapestry found its home in the prestigious Dordrechts Museum. Unexpectedly, a buyer was captivated by the artwork and decided to purchase it for 45,879.40 euros. This generous offer brought Veldhuis closer to becoming debt-free, leaving him in a state of disbelief and joy. "This is what I had hoped for, but when I heard the news, I was really speechless. It still feels very unreal," shared Veldhuis.
The tapestry itself was a visually striking piece, featuring various elements that conveyed Veldhuis' feelings towards his indebtedness. One of the central motifs portrayed a Dutch lion clutching a menacing sword, symbolizing the artist's perception of owing a significant debt to the state. The tapestry served as a powerful medium for Veldhuis to express his emotions and experiences.
The Dordrechts Museum facilitated the transaction and revealed the identity of the buyers as renowned art dealers Joke van Veen, 75, and Jaap Versteegh, 69. When asked about their decision to acquire the tapestry, Versteegh explained, "We bought the tapestry in the first place because we think it's a good work of art. It is innovative and visually strong. In addition, the social theme of the work – the consequences of student debt and the social loan system – strongly appeals to us."
Veldhuis' creation not only captured the attention of art enthusiasts but also highlighted the pressing issue of student loan debt. Many students struggle with the financial burden of loans, and Veldhuis's artwork serves as a reminder of this widespread concern. By showcasing his own experience, he sparked conversations about the consequences of student debt and the loan system in society.
The success of Veldhuis' tapestry represents a triumph for the artist and sheds light on the power of art to address social issues. Through his creative expression, he not only managed to alleviate his financial struggles but also stimulated meaningful discussions about the challenges faced by students burdened with debt.
As Veldhuis moves forward, he can embrace a debt-free future, thanks to his artistic talent and the support of individuals who recognized the significance of his work. The tapestry will forever stand as a symbol of his journey, inspiring others to find innovative ways to confront their own challenges.