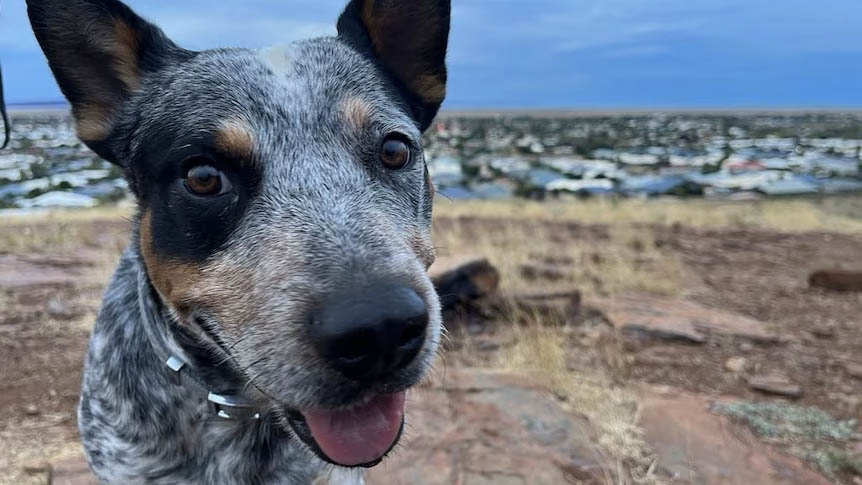 Elvis the Dog Travels Over 1800 Miles to His New Home
Elvis, an adventurous and friendly dog, recently embarked on an incredible journey of over 1800 miles from Halls Creek to Perth in Western Australia. This heartwarming story highlights the compassion of the local community, including the WA Police, in coming together to ensure Elvis found a loving home. From being a stray in Halls Creek to becoming a rockstar in Perth, Elvis's journey captured the hearts of many.
One fateful day, Elvis showed up at the office of Rachel Dancey, a social worker in Halls Creek. Despite his hunger and exhaustion, he displayed a remarkably friendly demeanor. Rachel, touched by his sweet nature, decided to take him in and provide him with the care he needed. Recognizing his star-like qualities, she named him Elvis.
Rachel faced the challenge of finding a suitable home for Elvis, and although she tried her best, she struggled to locate one in Halls Creek. However, a family in Perth expressed their desire to adopt him, offering him a loving and permanent home. The only obstacle was the significant distance between Halls Creek and Perth, making transportation an expensive endeavor.
Determined to help Elvis reach his new family, the local vet center initiated a fundraising campaign to cover the costs of his journey. They turned to social media, where their post quickly gained attention and support. People from various towns and cities, including Broome, Halls Creek, Port Hedland, and Karratha, offered their homes as stopover points along the way. Others volunteered to assist with different legs of the journey.
As fate would have it, a post about Elvis caught the attention of Ryan, a pilot with the WA Police. He happened upon the Facebook post while scrolling through social media during his spare time. Realizing that a police plane was already in the area, Ryan coordinated with the pilot to see if they could help transport Elvis to Perth.
With the necessary approvals, the WA Police arranged to pick up Elvis and bring him to his new home. Ryan was amazed at Elvis's calm and composed demeanor throughout the journey. While the police frequently transport their canine colleagues, Elvis's remarkable serenity made him an exceptional passenger.
Elvis's journey from Halls Creek to Perth showcases the power of compassion and community support. Thanks to the efforts of social worker Rachel Dancey, the kind-hearted individuals offering stopovers, and the WA Police, Elvis found his way to a loving family despite the vast distance between his original home and his new one. This heartwarming tale reminds us of the bonds we share with our furry companions and the incredible lengths we are willing to go to ensure their well-being and happiness.
500,000-Year-Old Wooden Structure Rewrites History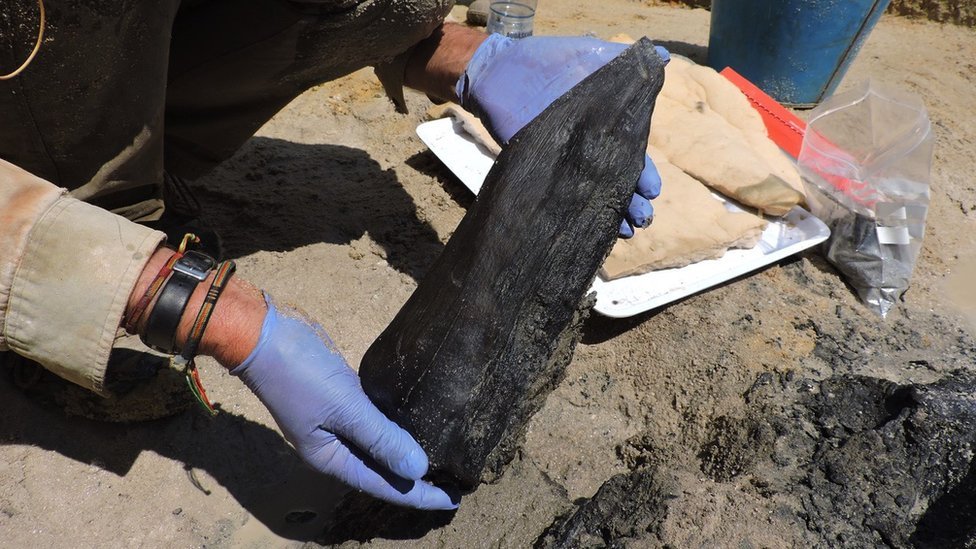 In an archaeological discovery, a wooden structure dating back an astonishing 500,000 years has been unearthed on the banks of a river in Zambia, challenging long-held beliefs about the capabilities of ancient humans. Researchers stumbled upon these ancient wooden logs, a revelation that has the potential to reshape our understanding of the lives of early humans.
The find, located on the riverbanks near Zambia's Kalambo Falls, provides compelling evidence that stone-age people may have constructed primitive shelters, forever altering our perception of their intelligence and resourcefulness. Archaeologist Prof Larry Barham, who led the research, was profoundly impacted by the discovery, stating, "This find has changed how I think about our early ancestors."
What makes this find truly remarkable is that it suggests ancient humans did more than merely survive; they thrived by creating something entirely new. These early humans exhibited intelligence, imagination, and craftsmanship by fashioning structures from wood, a material that had never before been transformed into such large and sophisticated objects.
The researchers also uncovered ancient tools, including digging sticks, but the most exciting find was two pieces of wood positioned at right angles to each other. "One is lying over the other, and both pieces of wood have notches cut into them," explained Geoff Duller, a professor of geography at the University of Aberystwyth and a member of the research team. "You can clearly see those notches have been cut by stone tools, making the two logs fit together to become structural objects."
Radiocarbon dating confirmed the wood's age, placing it at a staggering 476,000 years old. This revelation has ignited curiosity about the woodworking traditions of ancient societies, challenging the prevailing notion that early humans led simplistic, nomadic lives.
Perrice Nkombwe, a team member from the Livingstone Museum in Zambia, expressed her astonishment, saying, "I was amazed to know that woodworking was such a deep-rooted tradition. It dawned on me that we had uncovered something extraordinary."
The preservation of the wooden structure itself is a miracle. Typically, wood decays over time unless preserved under specific conditions. However, in the waterlogged environment along the Kalambo Falls, the wood remained intact, essentially pickled by the elements for millennia.
While the exact purpose of this ancient wooden structure remains a mystery, it has sparked numerous speculations. Prof. Duller suggests it might have been used as a place to sit beside the river and fish, although a complete understanding of its function remains elusive.
Moreover, the identity of the individuals who constructed this structure raises intriguing questions. "We don't know – it could have been Homo sapiens, and we just haven't discovered fossils from that age yet," Prof. Duller added. "But it could be a different species – [perhaps] Homo erectus or Homo naledi – there were a number of hominid species around at that time in southern Africa."
This discovery has the potential to enrich our understanding of ancient woodworking techniques, craftsmanship, and human interaction with the environment. As researchers continue their work at the Kalambo Falls site, the pages of history are being rewritten, and our appreciation for the ingenuity of our ancient ancestors grows ever deeper.