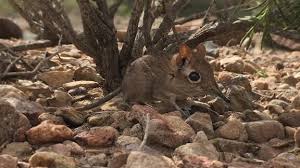 Elephant Shrew Rediscovered In Africa After Over 50 Years Of Uncertainty
The animal kingdom has been getting small as of late as species after species goes extinct or dwindles and becomes endangered. There are many types of conservation being practiced in order to save as many species as possible, but the discouraging truth is that many species are dwindling due to climate change. It gives some people hope just knowing that despite all of our technology, we can't see every animal out there, so some species thought to be extinct may not be.
In the '60s, science had learned much about an animal called the Somali sengi. This creature was a tiny animal nicknamed the elephant shrew for its long nose. It could run a whopping 18 miles per hour, it mates for life and it uses its long nose to catch ants. However, by 1968, there was no more trace of the Somali sengi. Scientists weren't sure what had happened to the creature, but the species wasn't seen for so long that it was largely considered to be lost.
There were 39 specimens of this animal in museums, but all of those animals had originally been found in Somalia. And in Somalia, there appeared to be none of them left. However, it was recently found that this wasn't the case in the neighboring country of Djbouti. In that country, it had been spotted now and then, including by an ecologist named Houssein Rayaleh. The problem was that possibly seeing an animal is a lot different than catching it and being able to study it.
To find one, a science team went to Djbouti and laid more than 1,000 animal traps in 12 different locations in the wilderness area of the country. The traps were primed with oatmeal, yeast and peanut butter to attract the tiny creatures. As it happened, the first trap they had laid soon trapped one of these animals. Over the next days, there were 11 more of these specimens trapped. This allowed scientists to photograph the animals as well as to take video footage of them.
The DNA of this animal was analyzed, and it was found that the elephant shrew was related to South African and Mococcan sengi types. As they rediscovered the creature, it was found that this tiny creature was doing perfectly well in its natural habitat. Normally when a species is lost to science, finding a specimen means that there are very few left and the animal must be protected. However, this was certainly not the case for the elephant shrew.
Part of this animal's survival is thanks to the poor soil in the area it lives in. Because that soil is not suitable for growing anything in it, the whole area was left as it was instead of being plowed up for agricultural use. Thanks to it being wrong for farms, this charming little animal was left to breed and to enjoy food throughout the wilderness areas.
Dog Trainer and Dog Groomer Get Married Accompanied By Their Best Friends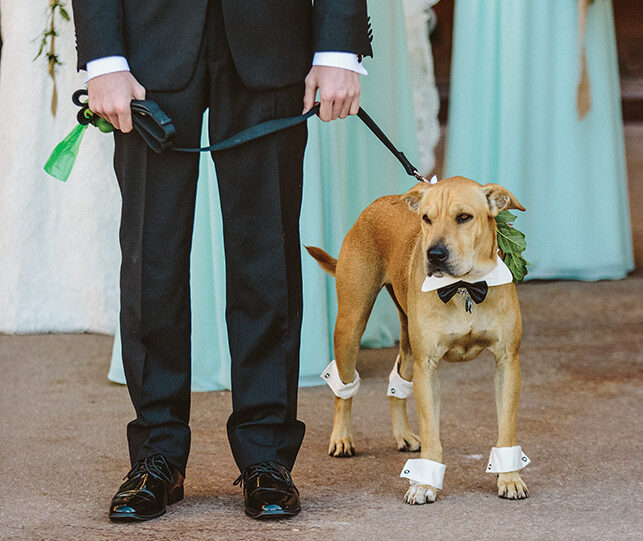 Weddings Are for Sharing With Loved Ones
When people get married, they spend one perfect day with their most loved friends and family. While many people only think about their human friends and family, there are a lot of people who could never imagine starting this important new chapter in their lives without their beloved pets. In fact, many people might have to admit, if they were being honest, that they loved their pets more than some of the relatives who came to the wedding, especially if they felt obligated to invite some relatives they rarely see and barely know.
Some People Already Spend Their Lives With Pets
Anyone who works full-time as a dog trainer or groomer already spends most of their working days with animals. They see dogs all day long, and they make the choice to do so because of many reasons. Working with pets is rewarding on many levels. Especially if you see the same dogs again and again, you form a close bond. Communicating with pets is therapeutic and generally far less stressful than dealing with humans. The people who work with dogs don't get sick of dogs and try to go home to a quiet house; they tend to have larger pet families than average.
A Dog Trainer and a Dog Groomer Tie the Knot
Paul and Annette Anthony are typical in that they work with dogs as a profession, and they have a large pet family. On the day they got married, their family consisted of 2 humans and 9 canines. Both Paul and Annette admitted that their pets were more to them than just fun — their beloved dogs also helped them get through rough times in their lives, including personal tragedies. Annette's German Shepherd Pesci is even an emotional support animal, helping her to deal with severe anxiety and depression. There was no way that their pets were going to be left out of the most important day of their lives going forward.
Canine Best Man
Paul's service dog Finn has earned his retirement. Finn has competed in over 40 events, earning titles and even setting records. He was also there for Paul when Paul developed PTSD after being at the scene of the deadliest plane crash in Pennsylvania's history. Finn was the one who helped with the proposal, giving Annette the ring with a note asking her to marry his dad. It was only fitting that Finn ended up being one of the best men at the wedding too.
A Family Affair
All 9 dogs walked down the aisle and stayed throughout the ceremony. Annette's dog Pesci even came to comfort her during the ceremony when she started to cry from happiness because he wanted to make sure his momma was all right. Whether you want to use your dogs in the ceremony as ring bearers, best men, or flower girls, or if you just want them to be present, it makes sense to have your pets help you celebrate such an important day in your life.