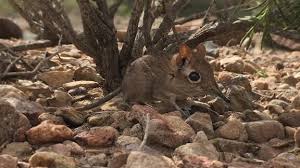 Elephant Shrew Rediscovered In Africa After Over 50 Years Of Uncertainty
The animal kingdom has been getting small as of late as species after species goes extinct or dwindles and becomes endangered. There are many types of conservation being practiced in order to save as many species as possible, but the discouraging truth is that many species are dwindling due to climate change. It gives some people hope just knowing that despite all of our technology, we can't see every animal out there, so some species thought to be extinct may not be.
In the '60s, science had learned much about an animal called the Somali sengi. This creature was a tiny animal nicknamed the elephant shrew for its long nose. It could run a whopping 18 miles per hour, it mates for life and it uses its long nose to catch ants. However, by 1968, there was no more trace of the Somali sengi. Scientists weren't sure what had happened to the creature, but the species wasn't seen for so long that it was largely considered to be lost.
There were 39 specimens of this animal in museums, but all of those animals had originally been found in Somalia. And in Somalia, there appeared to be none of them left. However, it was recently found that this wasn't the case in the neighboring country of Djbouti. In that country, it had been spotted now and then, including by an ecologist named Houssein Rayaleh. The problem was that possibly seeing an animal is a lot different than catching it and being able to study it.
To find one, a science team went to Djbouti and laid more than 1,000 animal traps in 12 different locations in the wilderness area of the country. The traps were primed with oatmeal, yeast and peanut butter to attract the tiny creatures. As it happened, the first trap they had laid soon trapped one of these animals. Over the next days, there were 11 more of these specimens trapped. This allowed scientists to photograph the animals as well as to take video footage of them.
The DNA of this animal was analyzed, and it was found that the elephant shrew was related to South African and Mococcan sengi types. As they rediscovered the creature, it was found that this tiny creature was doing perfectly well in its natural habitat. Normally when a species is lost to science, finding a specimen means that there are very few left and the animal must be protected. However, this was certainly not the case for the elephant shrew.
Part of this animal's survival is thanks to the poor soil in the area it lives in. Because that soil is not suitable for growing anything in it, the whole area was left as it was instead of being plowed up for agricultural use. Thanks to it being wrong for farms, this charming little animal was left to breed and to enjoy food throughout the wilderness areas.
Father in Bumblebee costume escorts his kid back to school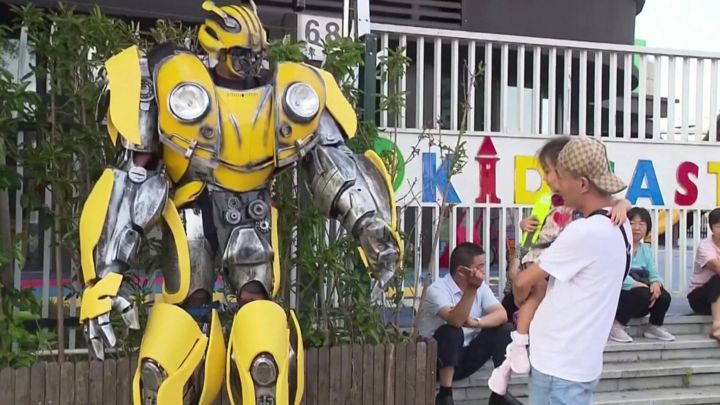 Bumblebee from the American sci-fi movie series Transformers never had a kid, but if he did, he'd have definitely escorted him to school.
A father in Shanghai, China has gone above and beyond to encourage his kid to go back to school after staying at home for months due to the Covid-19 pandemic. There's no way any child is refusing to walk with Bumblebee into school, and this man had that in mind when building his Autobot suit.
Just like the rest of the world, China had been on lockdown, and for months, kids had to stay away from school to prevent infection and spread of the deadly virus. However, some normalcy is being restored in some parts of the region, and schools now have the green light to open and allow children continue with their education.
The Bumblebee suit wasn't only for his kid, though. He built it to serve as some amusement and surprise to other kids at school- and that he did.
"I also want to bring happiness to other children. I didn't only wear it for my own child. All of them were preschoolers," he said in the video.
His suit looks like the real thing. The only things missing were metal, alien technology, and missiles- not much, right? Standing about 2.3-metre tall, the suit was built using soft materials to prevent touchy and curious children from getting injured- and he was right to have done that because he was rushed and hugged by children upon arrival at the school.
The excitement of the kids at the sight of Bumblebee could light up astronomical units of outer space, as the intergalactic warrior once again put smiles on the faces of humans. Kudos to this amazing dad for his efforts to make kids happy to resume back to school- he'd probably do it every day if he could.
The home-made suit seems to be inspired by the 2017 movie Bumblebee.