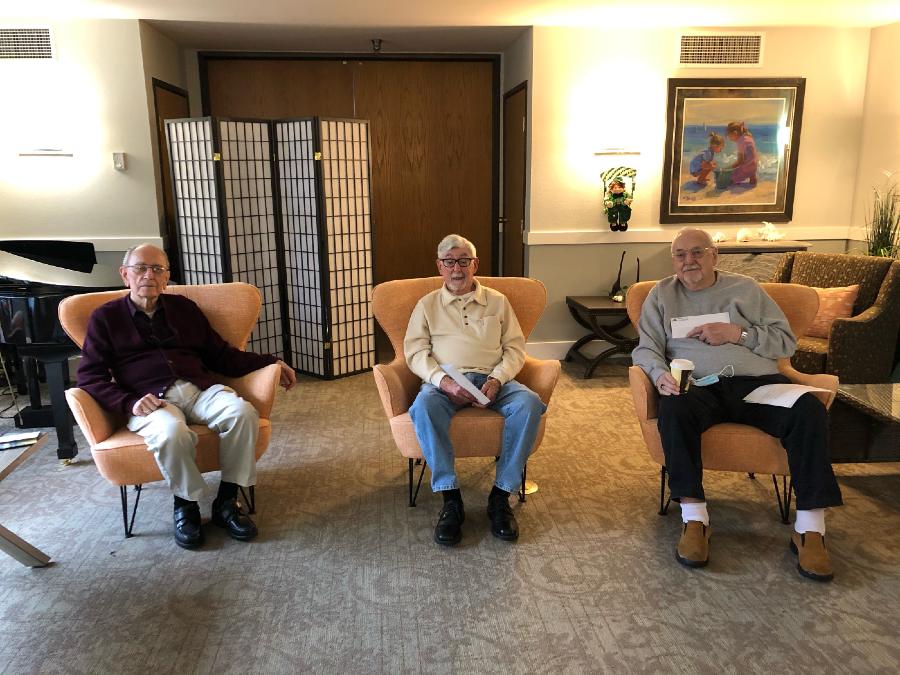 Elderly Vets Go On Free Flight Tour After Travel Agent Raised Funds For The Trip
If there is anything that Americans appreciate, it's their veterans. Most companies or people as a whole go out of their way to make the vets feel loved and that their service was not in vain.
There are never too many ways to say thanks, and that was proven recently by a travel agent who went all out to fulfill the dreams of a few pilot vets.
It was a heartfelt gesture that left the elderly pilots in awe and will never be forgotten.
Three nonagenarian veteran pilot buddies were able to go on their dream "last hurrah" boys' trip thanks to the generosity of a generous lady.
Julie Pflaumer received a call from veteran and former pilot Jack Henderson, asking for assistance in getting him and two friends to the Reno Air Races in Nevada.
Jack, 90, was calling from an assisted living facility in Oregon, where he'd made friends with David Crawford and Dick Snider.
Jack, who served in the Navy as a Petty Officer First Class (PO1) and later became a civilian pilot, said, "They happened to be former pilots too, so we got together very quickly."
David, 93, who served in the Navy as a radio operator before becoming a civilian, and Dick, 90, who served in the US Army before receiving his wings, do everything together.
However, when travel agent Julie looked into tickets, she discovered that they wouldn't be available until later in the year, which made Jack sad because he reasoned, "Well, I may not even be around by the time they're available."
Julie realized she needed to come up with another plan for the buddies. Then she remembered something: AeroLegengs Biplane Rides in the town where the three pals live provides biplane experiences. She should, of course, give them a free day in the sky.
Julie shared her concept with a Facebook community for travel agents. Donations poured in quickly, raising over eleven hundred dollars—far more than the six hundred dollars required to fly all three men up.
Julie explained, "I don't get all the credit here; this was just an idea of mine, and the only reason it worked out the way it did was because everybody chipped in."
"Most of us had to go change our britches," Jack joked when the veteran pilots were provided their gift certificates for the bi-plane excursion in March. "That was such a pleasurable and unanticipated surprise."
Dick had arranged to fly with the organization before, to scattered his late wife's ashes, but hadn't gotten around to it yet, Julie discovered. Now was his chance.
Julie said, "I'd like to believe his wife is up in heaven thinking, 'Come on honey, let's get the show on the road."
Julie said that being the driving force behind this charitable act has reassured her why she chose to work as a tour operator four years ago.
"The most important thing to me is being able to offer people the joy of being empowered to do something they never thought they might do," she said. That is, indeed, a lovely sentiment.
The amount of money raised in the short space of time shows the depth of gratitude people have for the veterans. The tour operator should see support pouring in too because of her thoughtful gesture.
Paralyzed Farmer Returns to Work Thanks to One-of-a-Kind Tractor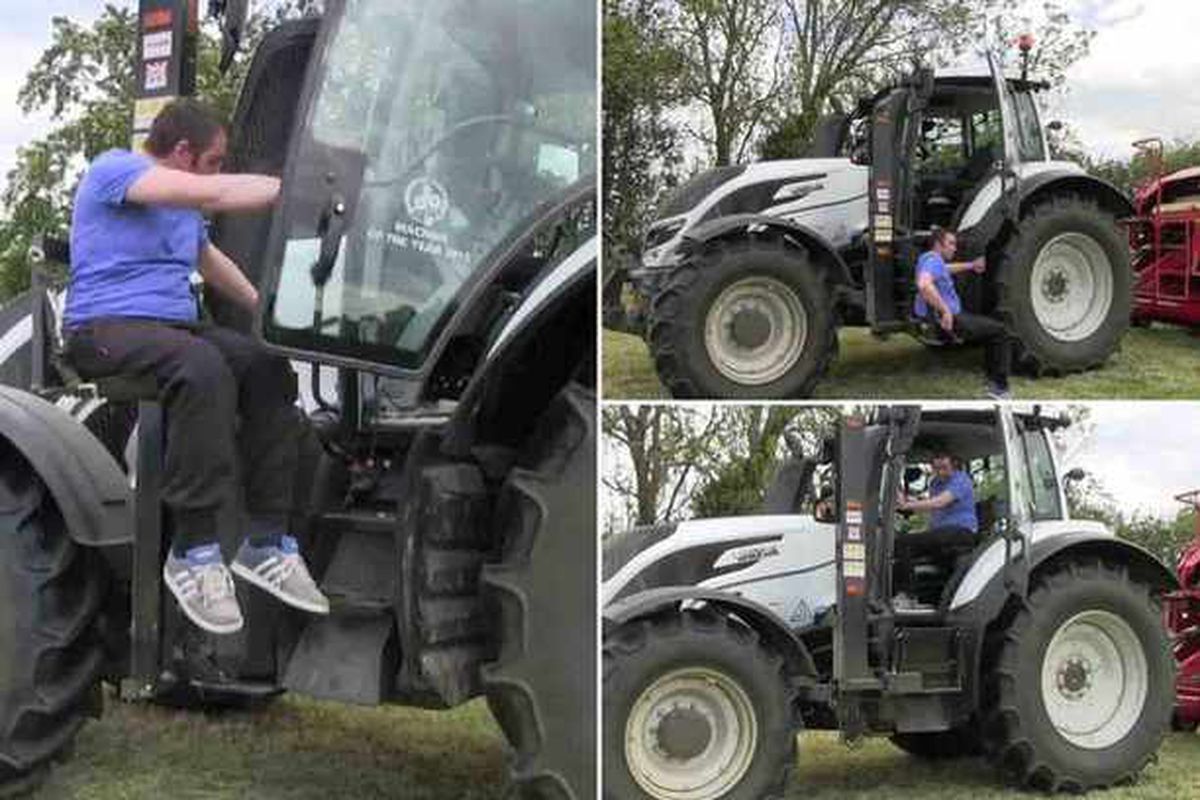 Matthew Evans was as hard a working farmer as there was in the country when the 30-year-old experienced a tragic accident. Left paralyzed from the chest down, Evans would have to turn away from his career as a farmer due to the repercussions of the sudden incident. Injured and desperate to get back on the road and into work, Evans would work alongside another disabled farmer to craft something that would change both of their lives.
Introducing the Valtra Tractor
Matthew had been leaving a Denbigh and Flint Show in late April 2014 when he was struck by a 4×4 truck while walking along the road. Injured and immediately in need of help, Evans would get taken to the Ysbyty Glan Clwyd in Rhyl before getting transferred via an ambulance to the Robert Jones and Agnes Hunt Orthopaedic Hospital. It was there that the agriculture contractor would be forced to undergo several operations to fix his spine. Broken in two places, the outcome of the incident was nothing less than dire.
While the incident was seven years ago at the time of this writing, Evans would require only ten months of recovery before he was able to return to some semblance of his normal routine. While the therapy was life-changing it was also painful, slow, and filled with frustration. After leaving rehab behind, Matthew knew that he would want more help in the future so that he could get back to life as he knew it. This would lead to a meeting with an engineer by the name of Andrew Stubbs.
The duo had met after Matthew wrote about his story, submitting it to WalesOnline. Stubbs had read Mathew's story on the website and due to his relative proximity to the farmer, the duo decided to connect. Stubbs had been living in Astle Farm East of Cheshire at the time and he had been disabled himself, offering another layer of connectivity between the two. Andrew said, "You can see by the smile on his face what it means to be back on the job."
Andrew Stubbs is a fellow disabled farmer who had been figuring out his own ways back into the industry. In order to get Matthew back on the tractor, the duo decided to work on a Valtra Tractor that had been specially fitted with a hydraulic chairlift. This chairlift would offer Matthew the ability to get in and out of the tractor while remaining in his wheelchair. Matthew says, "I've been using it for the past six weeks or so — and so far, no hiccups."
While working with Andrew, Matthew would request that the tractor be painted white so that he could drive it during his wedding the following year. For his part, Matthew has revered the ability to engage with and develop his independence once again, noting just how difficult the journey has been.
Andrew and Michael have shared their story extensively and it has been covered by the production company known as Funkimation. The video would get posted online to the Vimeo platform where tens of thousands of viewers have already viewed Michael's journey.