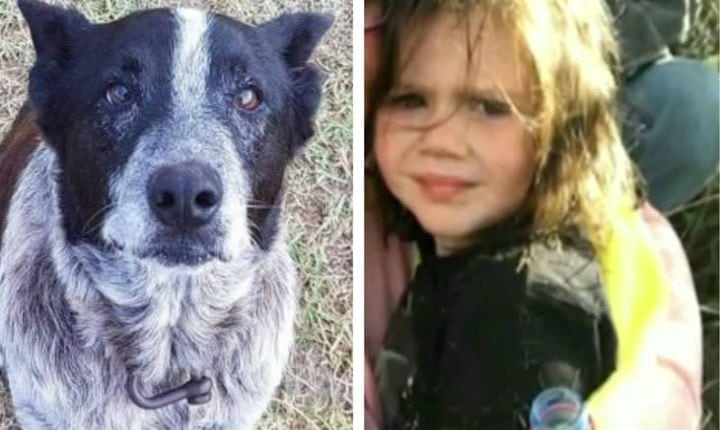 Elderly Dog Saves This Toddler's Life
The dog is referred to as 'man's best friend.' And there are countless stories that individuals can share of the friendship and love that they have with their dogs. However, the story of a three-year-old girl in Australia is a remarkable one. At first, one might be forgiven to think that it is a fictional story off a movie or storybook. But, the events are actual, and it goes to depict how amazing animals especially dogs can be once trust and loyalty have been built.
The encounter
The dog named Max has been around for over fifteen years and is partly deaf, partly blind. However, these shortcomings did not affect his intuition to know that Audrey was heading somewhere she might need help. The little girl was wandering off into the bush without the company of an adult, and the dog knew to follow her. If one was watching from afar, you might have thought that Max was just being playful and would not follow the girl for long but the little girl had just gotten a savior in disguise.
Search Efforts
It did not take long before the parents of Audrey realized that she was missing. As the night approached, they were terrified and had to report to the local administration for advanced search efforts to be initiated. Volunteers, neighbors and the fire department were dispatched into the forest in different directions to increase the chances of an early find. Nevertheless, the search progressed deep into the night and all hope seemed to be lost when it was almost daybreak. Not even a single trace of the girl or the dog after all those hours of searching! It was disappointing and horrifying. How could such a young girl bear the brunt of the night at such low temperatures and no appropriate clothing?
Ray of Hope
At daybreak, it seemed like it was the proverbial light at the end of the tunnel. Just as despair was setting in, one of the members of the search team spotted a movement near a creek. On moving closer, he realized he was facing a dog similar to the one given in the description at the start of the search. It was aggressive as if protecting someone or something precious. The other search team members were alerted and came rushing with enthusiasm.
As the mother approached, Max cooled down and rushed towards where Audrey was sleeping. She was coiled under a creek and covered with dry leaves. However, on close examination, it was realized that she had frostbite and had some few cuts on her legs, arms, and back. The medical team swung into action and performed first aid on site before transferring her to the ER. Apart from the few cuts, Audrey was in good health. The family was happy to be reunited with their daughter and had Max to thank for his bravery and loyalty.
Reunited And It Feels So Good – Owner Finds Dogs After 3 Years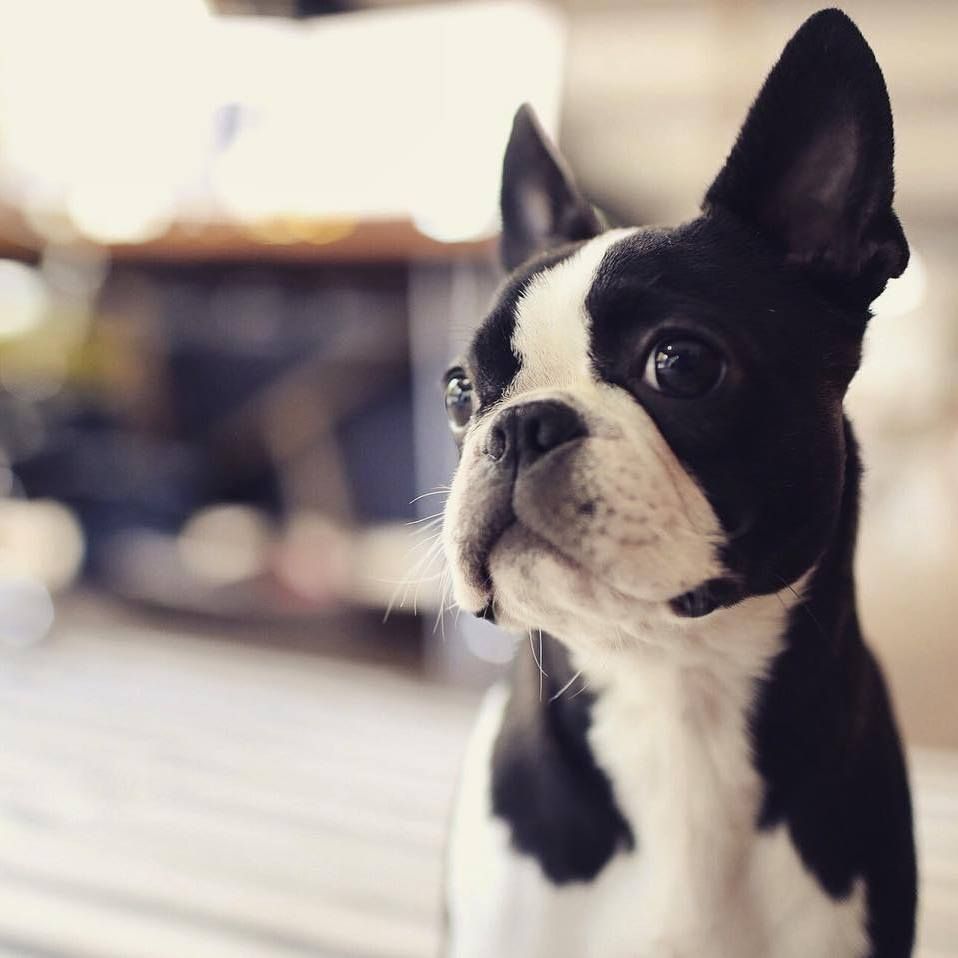 Peaches & Herb may have been on to something when they released that hit single back in 1979, at least in terms of pets and owners looking for them. This is the emotional story of a Boston Terrier named Ziggy who was loved and cared for by a Miami woman. Three years ago, Ziggy and this woman were separated, as pets sometimes are from their owners. The nature of the separation is up for debate; was Ziggy stolen from the woman's property? Or did Ziggy simply wander out of the yard? The details of the separation are not what's important here. What IS important is that this woman has spent the last three years searching for her beloved Boston Terrier through phone calls, adverts, social media posts, signs on telephone poles, you name it, she's probably done it.
Enter The Torneys
Brian and Danielle Torney foster dogs from time to time from their Port Charlotte home in Florida. They recently took on a new addition to the home, a Boston Terrier rescued by the Boston Terrier Rescue of Florida group. The Torneys were elated with the new pup and were nurturing the animal to eventually go to a good home. As always with each new addition, Brian scans the internet and social media posts to see if anyone was missing a dog. If nobody is located through this method, then the Torneys would continue to care for the dog until a new home can be found. Finding a previous owner in this fashion is akin to finding a needle in a haystack. But stranger things have happened in these searches and Brian was bowled over by what he found.
Previous Owner Located Through Modern Technology
Through Brian's perusing of Reddit and other sites, he came across a post by a woman from Miami trying to locate her missing Boston Terrier. Brian saw the pictures of the dog, and he compared the pictures to his new Boston Terrier and realized that the two dogs were one and the same. Brian was puzzled, how could this dog be 200 miles from his home?!? Where did the Boston Terrier Rescue team find this dog? Brain knew that he had a phone call to make.
The Phone Call
Brian called the number that was listed with the woman's post and was soon greeted by a woman's voice on the other end. Brian calmly explained that he was quite sure that he had her missing Boston Terrier and that he was located in Port Charlotte. The woman was overcome with elation, joy, and tears. She explained through happy sobs that her dog named Ziggy vanished three years ago, and she had some moments where her hope was failing, but she never lost it completely. In her heart, she knew that she would find him, no matter how long it took.
The Upcoming Reunion
The woman will be driving up from Miami to finally be reunited with her beloved Ziggy and the Torneys couldn't be happier about the news! Ziggy seems happier as well, wagging his little tail with a little more pizzazz than usual. This is a win for lost pets and pet owners, but it's a larger win for social media and the overall online community effort to get the news out about those owners who lose their loved pets.
Technology has helped out so many people over the years with advancements in medicine, quality of life, and staying in touch with loved ones. Much like old friends and high school classmates get back in touch through a site like Facebook, lost pets and their loving owners can eventually find each other over time, Ziggy and the Torneys are proof of that!