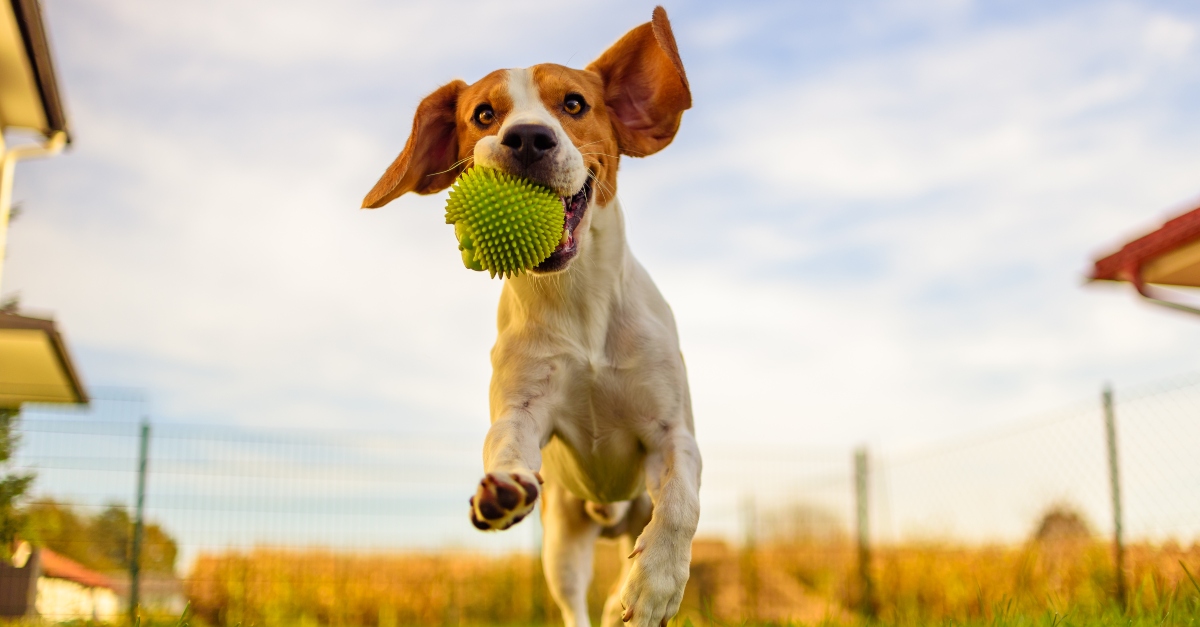 Dog Training can be done with both positive and negative reinforcement. Two recent studies have shown that positive reinforcement leads to happier and better trained dogs. Yet, of course, all of us have yelled at our pets at sometime, because, well, we are only human after all.
A study undertaken in Porto, Portugal took a long look at the dog training. This study was headed by Ana Catarina Vieira de Castro and the Universidade do Porto in Portugal. Her team located 42 dogs at training centers that used positive reinforcement and 50 dogs at training centers that used some form of negative reinforcement such as yelling or pulling on a leash.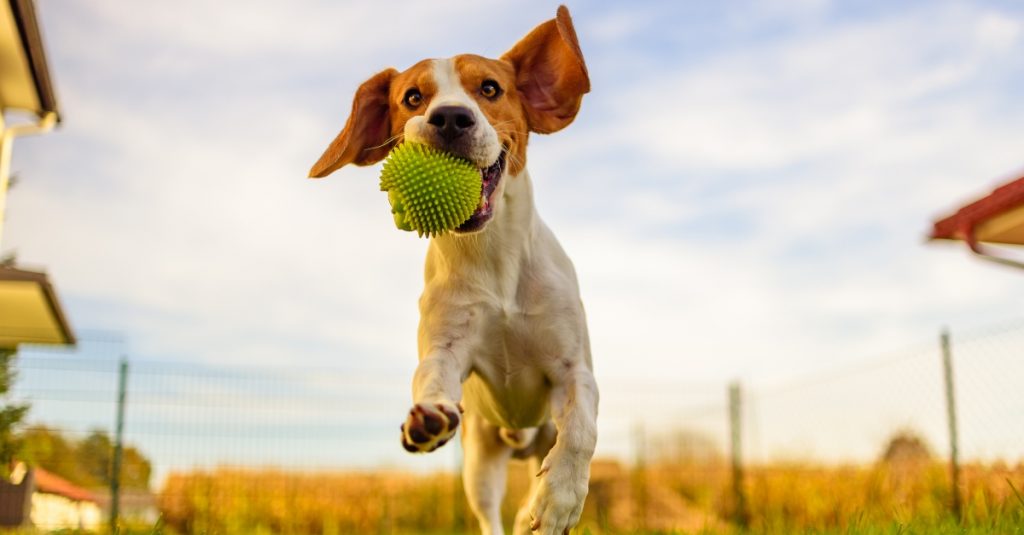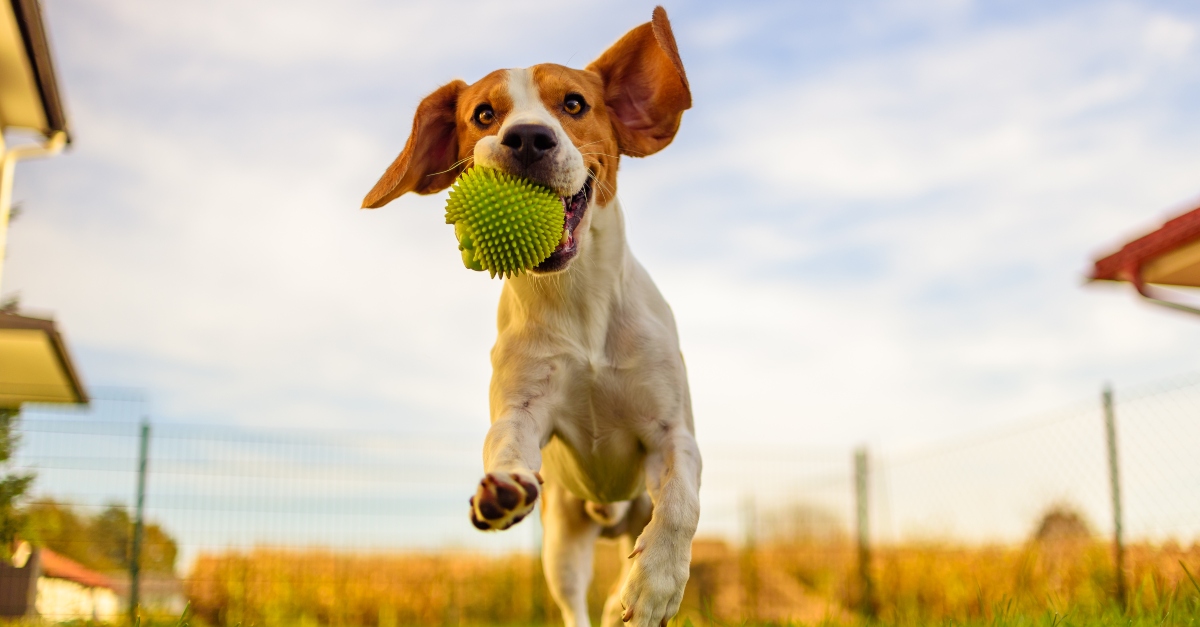 To measure the dogs' responses, the study filmed the first 15 minutes of training for each dog in the study. Then the group took a saliva sample after the training to measure the dog's level of cortisone, a hormone that rises when one is stressed. The group also took saliva samples from the dogs before training at home and again after training at home. This was the first international study of dogs.
From the videos, it was obvious that dogs using positive reinforcement displayed more behaviors associated with contented animals. These dogs looked forward to training and were eager to start. The other group of dogs displayed lip licking, yelping, and paw movements. They also took longer than the positive reinforcement group to learn each skill.
One month later, the group revisited the dogs and attempted to teach them a new trick. This involved a bowl with a treat. If the bowl was on one side of the room, there was always a treat. On the other side of the room, there was never a treat in the bowl. The dogs learned which bowl to approach for a treat over time.
It turned out that the dogs in the positive reinforcement group learned the new trick faster and were more eager to go to the bowl with the treat. Dogs who had been trained with negative reinforcement even after they learned the trick were always more hesitant to go to the bowl with the treat, even though they seemed to know there was a treat in the bowl.
The conductors of the study believed that negative reinforcement caused effects that prevented these dogs from still being relaxed about learning a new trick a month later. The new trick was taught with positive reinforcement.
The study did not test whether the dogs trained with adverse training would have learned the trick faster using adverse methods of training. However, it seemed that the adverse methods of training made this set of dogs hesitant and more difficult to work with for the study leaders.
Thus, when you need to train a new pet, adverse training seems to be a poor choice over all. And, it seems to last past the point of the initial training. This is something to think about as you prepare to train a new pet in your home.
The battle of Saving the planet from the man-made climate crisis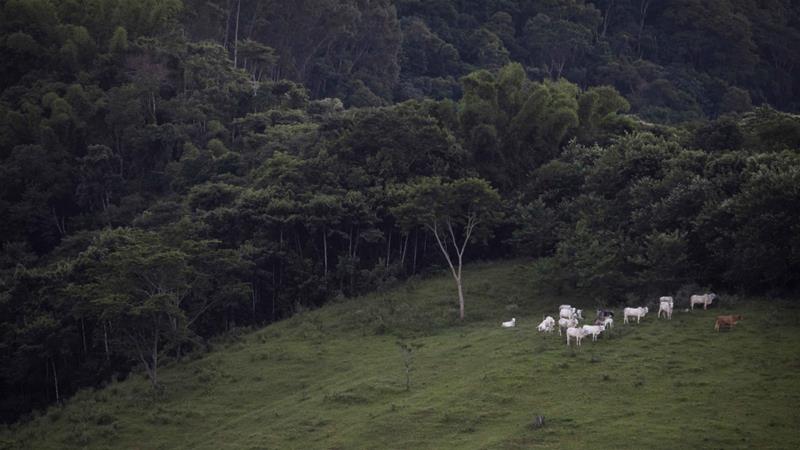 America has gone through a series of disasters since the 1900s. Some hazards are natural, while others are man-made—directly or indirectly caused by human beings. We cannot forget the 1930 dust storm—popularly known as the Dust Bowl that ravaged throughout the Great Plains states, killing thousands of people and leaving over two million displaced. The horrific storms choked livestock, destroyed everything they came across, including houses. Crops were also not spared; they even blocked the sun!
Human activity
Just like other climate crisis caused by man today, the Dust Bowl was primarily caused by human activity during the early 1920s. Farmers had begun using machinery to farm, which ripped off the prairie's natural anti-drought grasses and fertile topsoil, and that was not all. Later, drought struck the region in 1931, and black blizzards—massive dust storms–took over the plains. By mid-1935, more than 35 million acres of farmland had been destroyed while the topsoil of over 100 million acres blown away.
Action
President Franklin Roosevelt requested the Civilian Conservation Corps, the US Forest Service, and the Works Progress Administration to create a shelter belt with trees running in a 100-mile wide zone starting from North Dakota to Texas. This would help save the land and provide a permanent natural barrier against dust storms. Before the end of 1935, planting had already commenced in Green County, Southwest of Oklahoma.
This was practically the most strategic position, to begin with as the trees were quite effective at holding and protecting the topsoil, which would eventually stabilize the land. Trees offered natural barriers to prevent winds and dust from sweeping the plains. By 1942 over 220 million trees had been planted, 30, 233 shelter belts covering over 18,600 sq. Miles. For records, this was the most focused and largest US government project of addressing environmental crises.
History repeating itself
Presently, the shelter belt in the Great Plains is slowly getting eliminated by farmers cutting down trees to create room for planting. In Nebraska alone, approximately 57% of FDR trees are down, either cut or burned. With such trends, the Dust Bowl is in every way knocking or waiting for an opportunity to strike. Nature is unforgiving and a dreaded ecological disaster not just for America alone, but for the whole world. While climate continues being a timing bomb, America seems unbothered or has lost the ability to make efforts towards saving the environment.
Planting around 220 million trees seems like a dream or a fairy tale that never existed in a country that has been neglecting massive infrastructure projects for years. But if we could come together and take the responsibility to plant trees, we would all be combating our country's contribution to climate change and ultimately making the world a better place.
What should be done
According to Tom Crowther, an ecologist at the Swiss university ETH Zurich, if we could all work together and plant about 1.2 trillion trees across the planet, they would be able to absorb a minimum of 90 billion tons of carbon dioxide. Trees are a great way of getting rid of carbon dioxide from the atmosphere. Other countries have embraced tree planting, and others are already working on planting more trees.
China has already planted more than 50 billion trees in its anti desertification project—the Great Green Wall. The Australian government also announced to plant one billion trees by 2030, and the UN's Billion Tree campaign has already planted over 15 billion trees since its launch in 2006. We hope that the American government will also come together to help in this mighty fight of saving the planet.