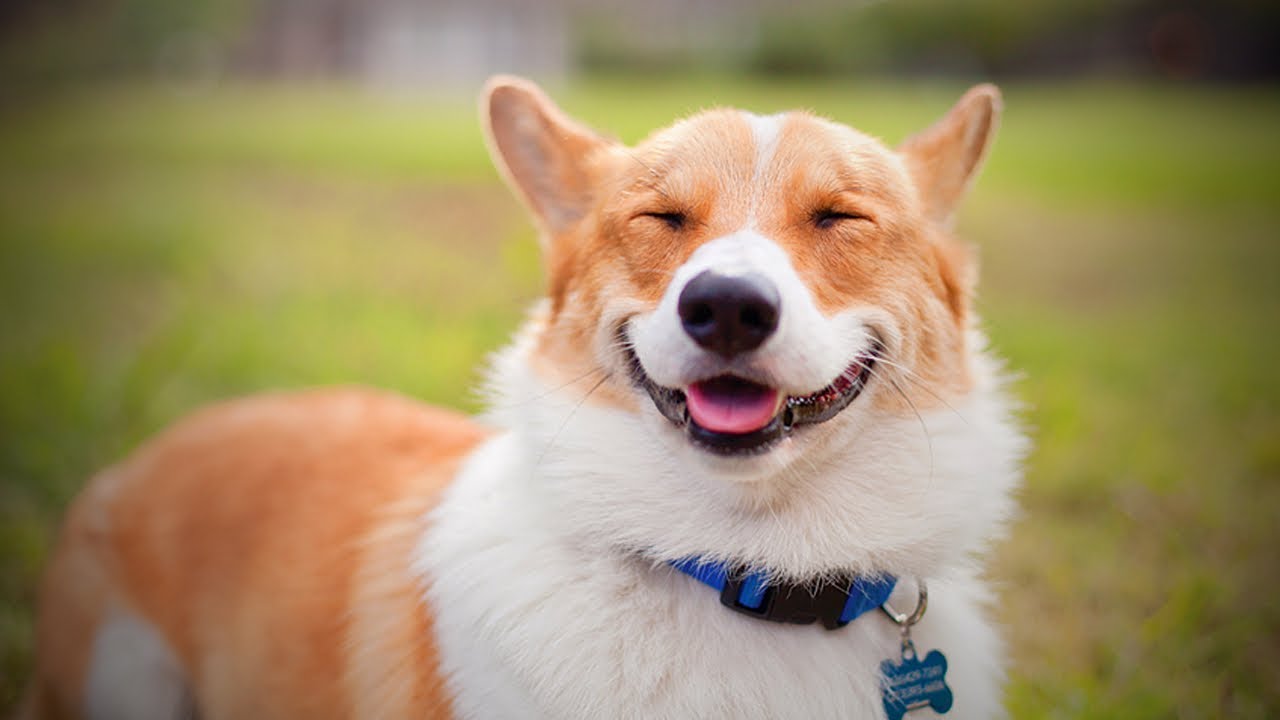 Dogs Embrace the Smiles of Humans, According to Recent Research
Many people have exclaimed how their pets, specifically dogs, lovingly look at them. Often it's to a bout of laughter from friends and family members.
It would leave dog owners who feel that way questioning themselves and sometimes even their sanity. Fast-forward to 2021, and guess who the joke is on? According to recent university research was undertaken, dogs respond in kind to the love they get from their owners. Read more to learn about this incredible discovery.
Dogs are more impacted by happy smiles than by angry or frightening looks, according to a University of Helsinki study.
Your dog enjoys looking lovingly into your eyes as you smile about as much as you enjoy your pup's adorable canine grin. It's evident that the two of you admire each other, but it's also science.
When you look into your dog's eyes with affection, its levels of oxytocin, the hormone related to love, bonding, and trust, rise, as do yours. But scientists already knew that.
Researchers from the University of Helsinki's Canine Mind study have discovered that dogs are so enamored with seeing people smile that they will disregard the possibility of danger in exchange for a glimpse of our pearly whites. The findings were published in the Frontiers in a Psychology journal in October.
Scientists showed forty-three canines photos of smiling or angry human faces during the study. Each of the dogs underwent the test twice. They were still under the effect of oxytocin the first time (which the canines received as part of the course), and they didn't get any more oxytocin the second time.
The scientists monitored the size of the test pups' pupils using an eye-tracking device each time. Eye-tracking provides insight into what happens inside a dog's brain since emotional reaction and awareness drive a dog's gaze and control pupil size.
Prof. Outi Vainio of Finland led the research. "We were among the world's first researchers to use pupil measures to assess dogs' emotional states… "The procedure was only utilized on humans and chimps previously," Vainio explained.
In most social situations, dogs are more inclined to focus on menacing or harmful cues. The hormone oxytocin caused them to ignore or overcome their innate survival instinct, according to the study. Instead, smiling human features piqued their interest and elicited a response. As a result, when the dogs did not receive oxytocin, their pupils dilated more in response to angry faces.
Dog Trainer and Dog Groomer Get Married Accompanied By Their Best Friends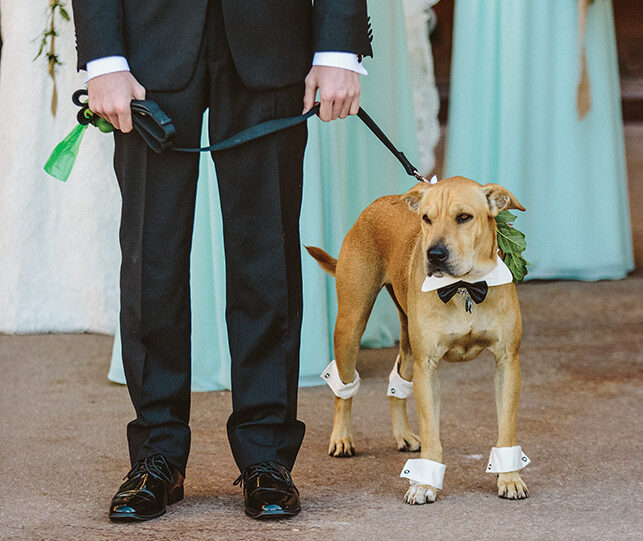 Weddings Are for Sharing With Loved Ones
When people get married, they spend one perfect day with their most loved friends and family. While many people only think about their human friends and family, there are a lot of people who could never imagine starting this important new chapter in their lives without their beloved pets. In fact, many people might have to admit, if they were being honest, that they loved their pets more than some of the relatives who came to the wedding, especially if they felt obligated to invite some relatives they rarely see and barely know.
Some People Already Spend Their Lives With Pets
Anyone who works full-time as a dog trainer or groomer already spends most of their working days with animals. They see dogs all day long, and they make the choice to do so because of many reasons. Working with pets is rewarding on many levels. Especially if you see the same dogs again and again, you form a close bond. Communicating with pets is therapeutic and generally far less stressful than dealing with humans. The people who work with dogs don't get sick of dogs and try to go home to a quiet house; they tend to have larger pet families than average.
A Dog Trainer and a Dog Groomer Tie the Knot
Paul and Annette Anthony are typical in that they work with dogs as a profession, and they have a large pet family. On the day they got married, their family consisted of 2 humans and 9 canines. Both Paul and Annette admitted that their pets were more to them than just fun — their beloved dogs also helped them get through rough times in their lives, including personal tragedies. Annette's German Shepherd Pesci is even an emotional support animal, helping her to deal with severe anxiety and depression. There was no way that their pets were going to be left out of the most important day of their lives going forward.
Canine Best Man
Paul's service dog Finn has earned his retirement. Finn has competed in over 40 events, earning titles and even setting records. He was also there for Paul when Paul developed PTSD after being at the scene of the deadliest plane crash in Pennsylvania's history. Finn was the one who helped with the proposal, giving Annette the ring with a note asking her to marry his dad. It was only fitting that Finn ended up being one of the best men at the wedding too.
A Family Affair
All 9 dogs walked down the aisle and stayed throughout the ceremony. Annette's dog Pesci even came to comfort her during the ceremony when she started to cry from happiness because he wanted to make sure his momma was all right. Whether you want to use your dogs in the ceremony as ring bearers, best men, or flower girls, or if you just want them to be present, it makes sense to have your pets help you celebrate such an important day in your life.