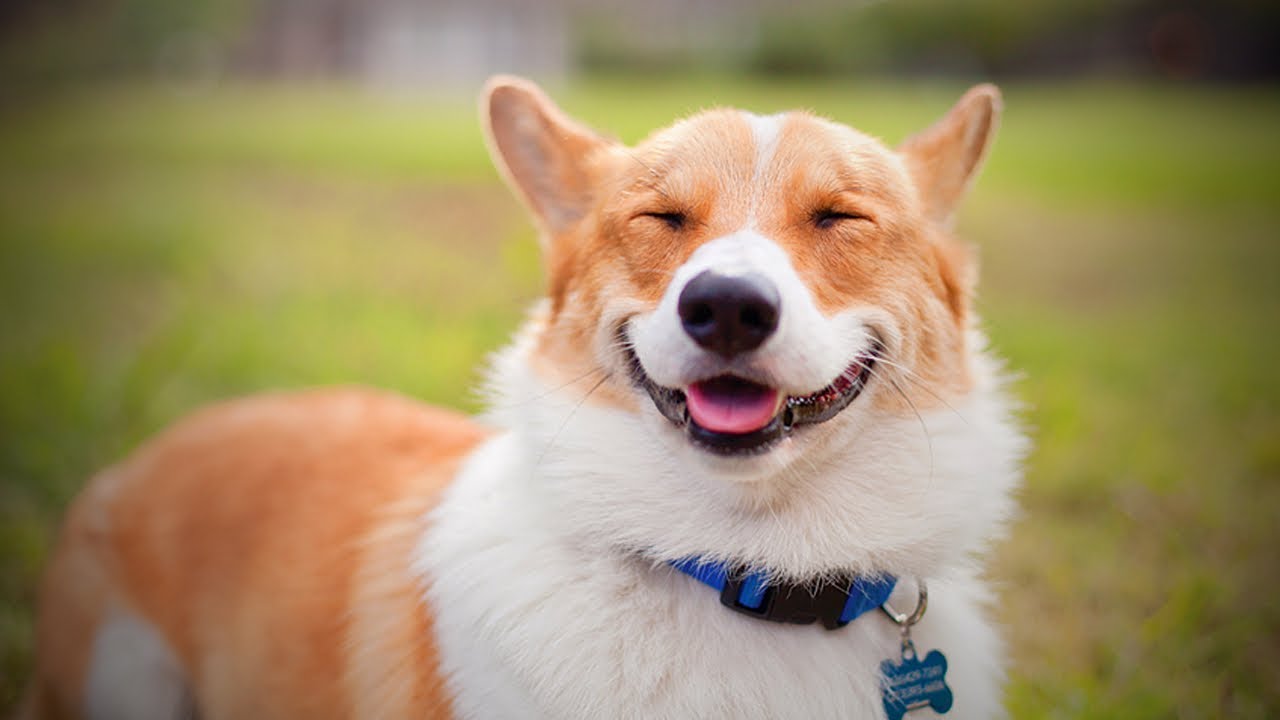 Dogs Embrace the Smiles of Humans, According to Recent Research
Many people have exclaimed how their pets, specifically dogs, lovingly look at them. Often it's to a bout of laughter from friends and family members.
It would leave dog owners who feel that way questioning themselves and sometimes even their sanity. Fast-forward to 2021, and guess who the joke is on? According to recent university research was undertaken, dogs respond in kind to the love they get from their owners. Read more to learn about this incredible discovery.
Dogs are more impacted by happy smiles than by angry or frightening looks, according to a University of Helsinki study.
Your dog enjoys looking lovingly into your eyes as you smile about as much as you enjoy your pup's adorable canine grin. It's evident that the two of you admire each other, but it's also science.
When you look into your dog's eyes with affection, its levels of oxytocin, the hormone related to love, bonding, and trust, rise, as do yours. But scientists already knew that.
Researchers from the University of Helsinki's Canine Mind study have discovered that dogs are so enamored with seeing people smile that they will disregard the possibility of danger in exchange for a glimpse of our pearly whites. The findings were published in the Frontiers in a Psychology journal in October.
Scientists showed forty-three canines photos of smiling or angry human faces during the study. Each of the dogs underwent the test twice. They were still under the effect of oxytocin the first time (which the canines received as part of the course), and they didn't get any more oxytocin the second time.
The scientists monitored the size of the test pups' pupils using an eye-tracking device each time. Eye-tracking provides insight into what happens inside a dog's brain since emotional reaction and awareness drive a dog's gaze and control pupil size.
Prof. Outi Vainio of Finland led the research. "We were among the world's first researchers to use pupil measures to assess dogs' emotional states… "The procedure was only utilized on humans and chimps previously," Vainio explained.
In most social situations, dogs are more inclined to focus on menacing or harmful cues. The hormone oxytocin caused them to ignore or overcome their innate survival instinct, according to the study. Instead, smiling human features piqued their interest and elicited a response. As a result, when the dogs did not receive oxytocin, their pupils dilated more in response to angry faces.
Traveling Dog in Instanbul Gains Celebrity Status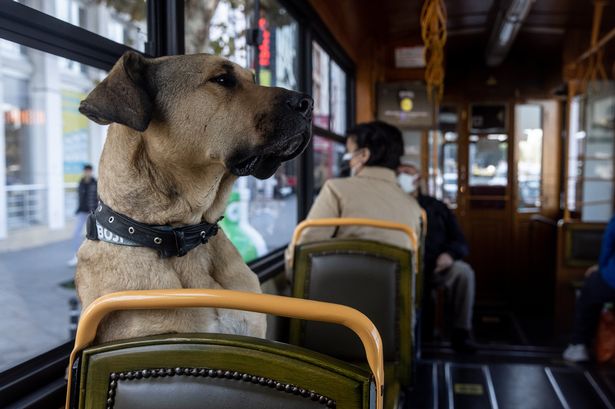 On the city's buses, ferries, and subways, Boji the street dog has been something of a local celebrity. A few months ago, his exploits began to surface, and local officials started to keep track of his whereabouts. They were amazed by his ingenuity.
On a typical day, one can expect Boji to cover a distance of 30 kilometers (18.6 miles), traveling through lots of Subway stations and taking two ferry trips.
"He's such a wanderer," Chris McGrath, a Getty Images photojournalist who got to spend a day alongside Boji throughout the city, said. All he cares about is taking a ride on a moving vehicle. The moment he sees a bus or van, he can't help but want to hop on. "It's a little out of this world."
Boji takes a nap on Istanbul's subway system. Due to his neuter and vaccination tag in his ear, you may have seen him roaming the city as a stray.
McGrath first came across Boji on Twitter, where individuals show photos and selfies of the mixed-breed canine. With tens of thousands of supporters on Twitter and Instagram, the dog has become a social media sensation.
McGrath said, "Everyone recognizes Boji now. Business owners have taken to guarding him because of the affection he has gained in the community."
As he makes his way to Beşiktaş via ferry, onlookers snap photos of themselves with Boji. He is also well-protected by city employees, who have been taking good care of him. They brought him in for personal maintenance and a healthcare inspection early last month.
Officials also conducted behavioral research on the dog recently to ensure he is doing well and to make sure the public stays safe as well.
The city has also set up a small kennel for him outside one of their Subway stations, where he can get fed whenever he chooses to return. Then again, Boji likes to go on the run.
Keeping up with Boji was a challenge, photographer Chris McGrath noted,because he understands precisely where to go and doesn't always slow down.
Boji jogs alongside a subway train that is about to arrive.
Using a mobile app, city workers keep an eye on Boji's whereabouts. When McGrath met them last week, it was to spend the day following Boji, who is adept at navigating the subway system.
Dogs have an intuitive sense of where they should go when they get on a ferry, and Boji is no exception. On the Beşiktaş ferry, McGrath noted that Boji had slipped underneath the turnstiles and continued on his journey, which he said he seemed to enjoy the most.
On the subway and the Ferry, McGrath discovered that Boji enjoys looking out over all of their wheels, from the engines to their gears. Boji got his nickname from this section of the subway car. The Turkish word for "bogie" is "boji," and the railroad term for it is "bogie area."
Cats are the only thing Boji dislikes. Then there are the numerous stray cats that he encounters on his journeys. Except for that one flaw, he's a model canine. He's not doing anything in particular. Everyone adores him. McGrath said, "He's ecstatic."
Boji doesn't have a hard time finding food in Istanbul since there are so many strays. Residents and restaurant operators place water and food bowls for animals around restaurants or homes, McGrath said. In that case, Boji will be on the right path.
Individuals will soon be able to see informational advertisements regarding Boji on the public transportation system, according to McGrath. However, don't expect your dog to follow your lead.