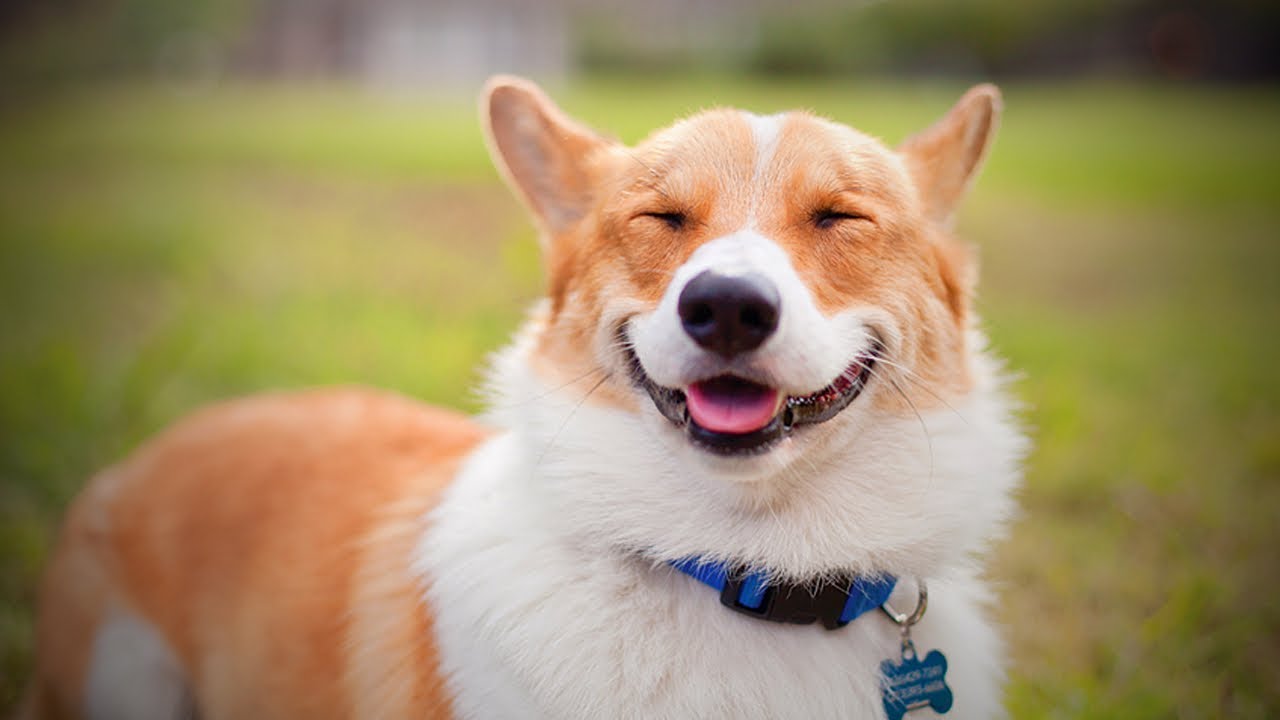 Dogs Embrace the Smiles of Humans, According to Recent Research
Many people have exclaimed how their pets, specifically dogs, lovingly look at them. Often it's to a bout of laughter from friends and family members.
It would leave dog owners who feel that way questioning themselves and sometimes even their sanity. Fast-forward to 2021, and guess who the joke is on? According to recent university research was undertaken, dogs respond in kind to the love they get from their owners. Read more to learn about this incredible discovery.
Dogs are more impacted by happy smiles than by angry or frightening looks, according to a University of Helsinki study.
Your dog enjoys looking lovingly into your eyes as you smile about as much as you enjoy your pup's adorable canine grin. It's evident that the two of you admire each other, but it's also science.
When you look into your dog's eyes with affection, its levels of oxytocin, the hormone related to love, bonding, and trust, rise, as do yours. But scientists already knew that.
Researchers from the University of Helsinki's Canine Mind study have discovered that dogs are so enamored with seeing people smile that they will disregard the possibility of danger in exchange for a glimpse of our pearly whites. The findings were published in the Frontiers in a Psychology journal in October.
Scientists showed forty-three canines photos of smiling or angry human faces during the study. Each of the dogs underwent the test twice. They were still under the effect of oxytocin the first time (which the canines received as part of the course), and they didn't get any more oxytocin the second time.
The scientists monitored the size of the test pups' pupils using an eye-tracking device each time. Eye-tracking provides insight into what happens inside a dog's brain since emotional reaction and awareness drive a dog's gaze and control pupil size.
Prof. Outi Vainio of Finland led the research. "We were among the world's first researchers to use pupil measures to assess dogs' emotional states… "The procedure was only utilized on humans and chimps previously," Vainio explained.
In most social situations, dogs are more inclined to focus on menacing or harmful cues. The hormone oxytocin caused them to ignore or overcome their innate survival instinct, according to the study. Instead, smiling human features piqued their interest and elicited a response. As a result, when the dogs did not receive oxytocin, their pupils dilated more in response to angry faces.
Love, Laughter, and 75 Years Together: Gene and Virginia Nelson's Remarkable Anniversary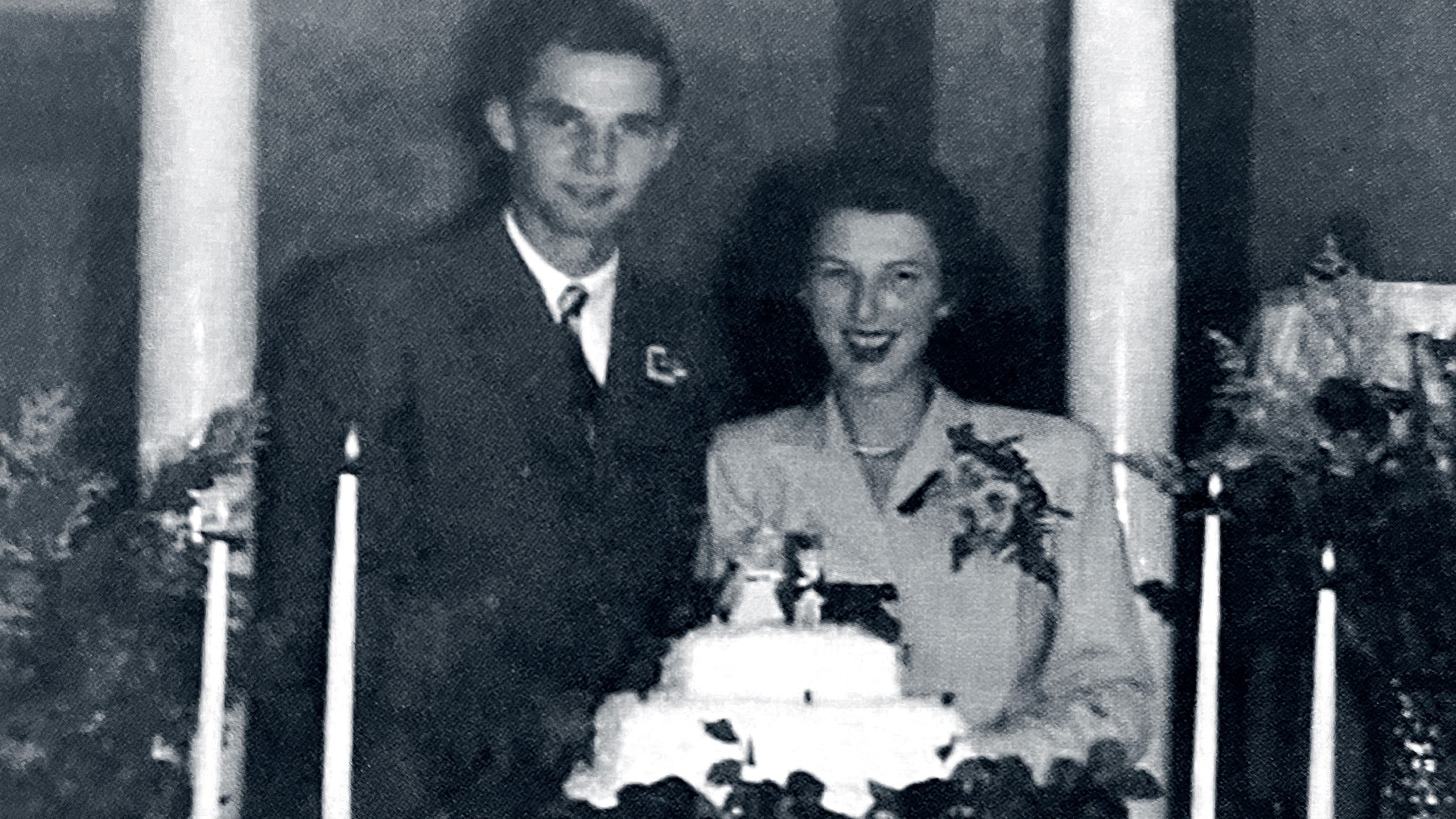 Gene and Virginia Nelson of Canby, Oregon, have a relationship that showcases love's enduring power. The couple recently celebrated an incredible 75 years of marriage, a milestone that very few can claim to have reached. When asked the secret to their lasting love, they attribute it to patience, trust, and a good sense of humor.
Gene, at 95, and Virginia, at 92, have seen a lifetime of changes and challenges, but their love has remained steadfast. When questioned about their enduring bond, Virginia simply replied, "We were just meant to be together!" Gene chimed in, "Have patience through the good times and the bad, try to be honest and faithful."
Their journey began 75 years ago on August 8 when they decided to elope from Brownsville, Oregon, in Linn County. They hopped on a bus to Reno and got married, a move that still brings a giggle to Virginia's lips as she recalls how they outfoxed their parents. At the time, Virginia was just 17, and Gene was 20, with Gene humorously adding, "I was 20 and five months, lacked 2 days, and she was 17 years and 25 days."
According to their grandson, Cody Westphal, their sharp minds are one of the reasons behind their enduring relationship. He said, "Just actively trying to exercise your mind is how it stays sharp."
The couple has three children and seven grandchildren, with the youngest being 29 years old. Gene recalled what made him know that Virginia was the one, saying, "She was a sweet girlfriend, and I hadn't found out any of her faults yet when we were young," which elicited laughter from both of them.
Judy, their daughter, expressed her pride in her parents' long-lasting love. She said, "It takes a lot to make it 75 years and not give up, and they never gave up."
Their sense of humor remains a cornerstone of their relationship, as Judy shared, "They both have a really good sense of humor." Gene and Virginia often engage in friendly banter, and even if they have disagreements during the day, they never go to bed angry.
The couple's thrifty nature is another shared trait. They still have the refrigerator they purchased right after their wedding from Sears Roebucks, and it's still in working condition. Just like their marriage, it has stood the test of time. Gene proudly mentioned, "Never had a service charge, and it's still working! We've always been thrifty."
Their light-hearted arguments, thrifty habits, and enduring love have earned them the nickname "the Bickersons" among family members. Cody noted, "Even if they fight all day, they don't go to bed angry. I think that's why they wake up the next day, and they're still the Bickersons!"
In the twilight of their lives, Gene and Virginia continue to cherish their partnership. As Gene put it, "We're in our waning days. I hope she outlives me because I don't want to outlive her." Their story is a heartwarming reminder that love, patience, and a good sense of humor can make a marriage truly timeless.