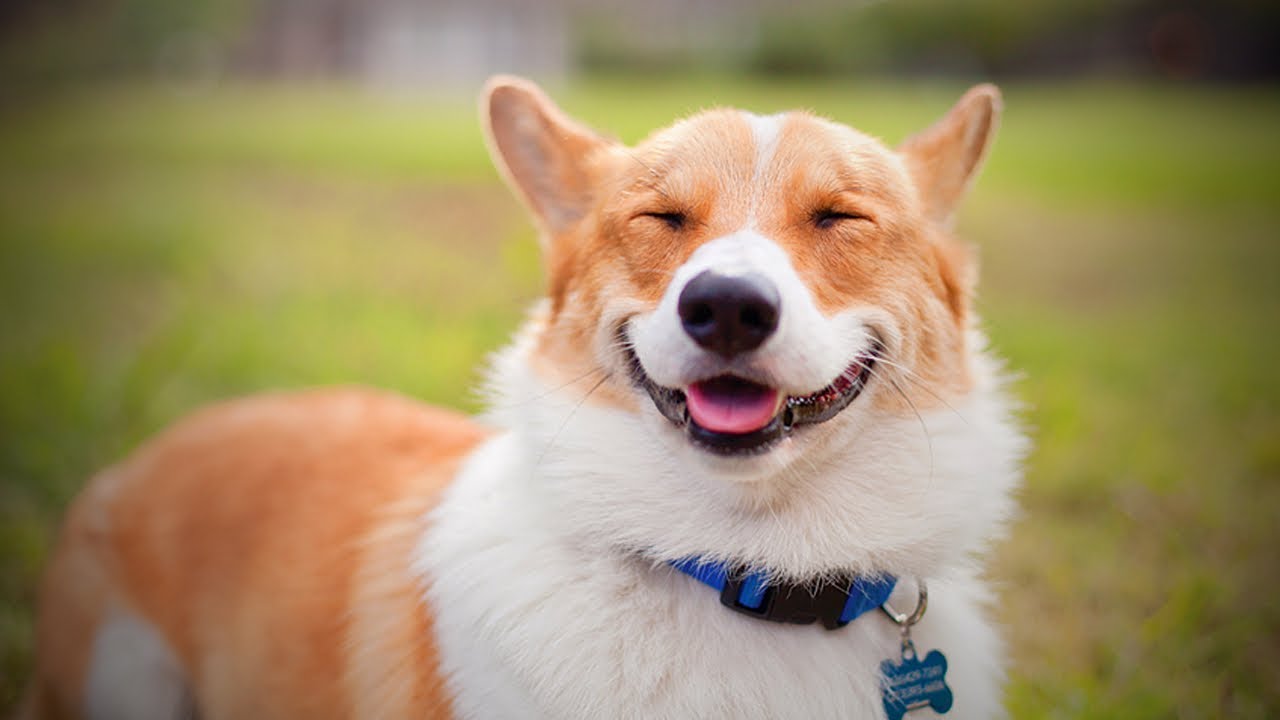 Dogs Embrace the Smiles of Humans, According to Recent Research
Many people have exclaimed how their pets, specifically dogs, lovingly look at them. Often it's to a bout of laughter from friends and family members.
It would leave dog owners who feel that way questioning themselves and sometimes even their sanity. Fast-forward to 2021, and guess who the joke is on? According to recent university research was undertaken, dogs respond in kind to the love they get from their owners. Read more to learn about this incredible discovery.
Dogs are more impacted by happy smiles than by angry or frightening looks, according to a University of Helsinki study.
Your dog enjoys looking lovingly into your eyes as you smile about as much as you enjoy your pup's adorable canine grin. It's evident that the two of you admire each other, but it's also science.
When you look into your dog's eyes with affection, its levels of oxytocin, the hormone related to love, bonding, and trust, rise, as do yours. But scientists already knew that.
Researchers from the University of Helsinki's Canine Mind study have discovered that dogs are so enamored with seeing people smile that they will disregard the possibility of danger in exchange for a glimpse of our pearly whites. The findings were published in the Frontiers in a Psychology journal in October.
Scientists showed forty-three canines photos of smiling or angry human faces during the study. Each of the dogs underwent the test twice. They were still under the effect of oxytocin the first time (which the canines received as part of the course), and they didn't get any more oxytocin the second time.
The scientists monitored the size of the test pups' pupils using an eye-tracking device each time. Eye-tracking provides insight into what happens inside a dog's brain since emotional reaction and awareness drive a dog's gaze and control pupil size.
Prof. Outi Vainio of Finland led the research. "We were among the world's first researchers to use pupil measures to assess dogs' emotional states… "The procedure was only utilized on humans and chimps previously," Vainio explained.
In most social situations, dogs are more inclined to focus on menacing or harmful cues. The hormone oxytocin caused them to ignore or overcome their innate survival instinct, according to the study. Instead, smiling human features piqued their interest and elicited a response. As a result, when the dogs did not receive oxytocin, their pupils dilated more in response to angry faces.
More than Three Decades After Adoption, DNA Reunites Mother and Son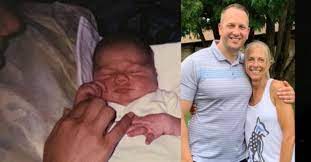 Melanie Pressley found out she was pregnant when she was 18 years old. Her boyfriend insisted on a termination, which she declined, but she worried that she wouldn't be able to give her kid the life he deserved. She gave her baby child up for adoption, but she never forgot about him. The mother and son have eventually reunited after 33 years apart.
Pressley described what lead her to explore adoption in an interview. "I simply knew I wouldn't be able to accomplish it financially," she explained. "And the second issue is that I wished him to have parents, so I thought it best to place him for adoption at that juncture."
During her pregnancy, Pressley engaged with an adoption center with the help of her family. She gave birth to her son in June of 1988 but didn't name him. After an initial objection, she convinced a nurse to hold the baby, and her sister snapped a photo.
Even after marrying and having three additional children, she pondered what her first child looked like while stressing every year on his birthday. After the death of Pressley's mother, she became overwhelmed with the desire to meet her son and cried since her mother never got the opportunity.
As a result, one of her daughters sent her a 23andMe kit as a surprise gift in May 2021. Meanwhile, her kid was doing the same activity approximately 300 miles away.
When Greg Vossler was nine years old, his parents informed him that he was adopted, but he was uninterested in learning more about his biological family. "I used to joke that 'I don't see a star who looks like me,' or 'No one who is a king or queen in some foreign nation looks like me,'" he remarked. "And I always claimed it was a joke. It was my method of getting that fast reply in my back pocket whenever someone asked; I'd never actually given it any serious thought."
But later, Vossler had his child, a son whom he named after himself. "One night, my spouse and I were relaxing and talking, and I remarked, 'I don't know anything about my medical records, heredity, or where I came from,'" he recalled. "And there was some 23andMe campaign going on." As a result, I took the exam."
Vossler did the test in 2019; therefore, when Pressley sent in her specimen in 2021, he was immediately identified as a match. Pressley stated, "I immediately sent a reply, and my first text was, I believe we're related." "I feel I am your birth mother," said the following message. And it just exploded up from there."
They started conversing, though Pressley stated that she didn't want to hear his voice until they met in person. They were ultimately reunited earlier this summer, and the bond was instantaneous. Vossler not only met his original mother, but he also received new family members. Meanwhile, Pressley has a recent photo of herself with her long-lost son.
"Everyone is emotional; they're all holding hands or hugging one other. 'Hey, I'm your half-brother, half-sister,' and so on. Melanie's elder sister, who was key in permitting Melanie to take that initial photo, approached me and touched my face. "It's the first time she's seen me in 33 years," Vossler said. "It's an incredible sensation. And that demonstrates that there's always space for families to develop and more love to share among them."