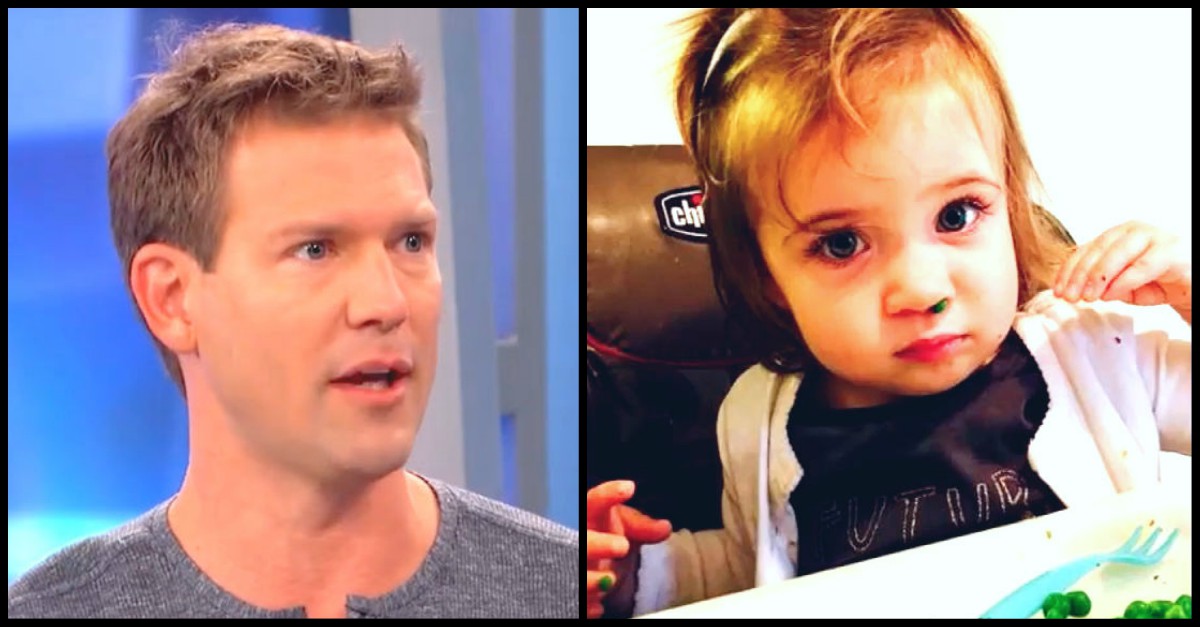 Doctors Share Surprising 'Mother's Kiss' Trick To Clear Kids' Nostrils When Objects Get Stuck
Children can have you move up and down anxiously with their games of picking up foreign objects and placing them up their noses. As the kid's parent or caretaker, you need to be armed with techniques to handle such emergency occurrences. If you notice that your kid has difficulties in breathing, is vomiting (which could be caused by bleeding that drips to the back of the throat) or has typical drainage on one side of their nose, then you would tell that he or she has inserted a foreign body in their noses. Luckily, doctors revealed an essential parenting technique that will help you clear a child's nostril when objects get stuck.
This technique is known as 'mother's kiss' but can be carried out by anybody. It involves a child's mother or caretaker covering the child's unaffected nostril and placing their mouth over the child's while blowing air into the kid's mouth to create a seal. By doing this the child's airway is reflexively closed thus the air that you blow into their mouth would go, hit the back of the blow cavity and come back through the affected nostril pushing the foreign object out. Due to the pressure from the mother's mouth, the foreign body in the affected nostril is forced out.
This technique forces the air blown into the child's mouth to dislodge the object out of their nose or make it lose and bring it closer – if it was a little bit far into the nostril such that you now can pull it out. This trick is relatively simple to be carried out by anybody. However, there are precautions you need to watch out to ensure that it is useful. First, you need to explain it to the child before performing it to make sure that he or she is not frightened. Once the child is okay with it, you can move forward to do it.
You need to make sure that you carry out the steps one after the other, i.e., block the unaffected nostril then take a breath of air then place your mouth over the kid's mouth and blow a puff of air. The order of performing these steps should be maintained otherwise you could have the object blown into the airway and have the situation turn into an unstable one.
This 'Mother's Kiss' trick prevents the need to use more invasive methods like using forceps or a hook to fetch out the object which is subject to causing more risks on the kid as they can easily hurt them or scare the child. This technique is relatively friendly if carried out correctly and saves the time and money you would have used to consult a doctor to carry out such a simple operation.
If even after correctly conducting this technique you find that the object doesn't get dislodged or your child exhibits other suspicious symptoms like bleeding, you should visit a doctor immediately for consultation.
Jacksonville Man Spreads Love and Positivity at the Beach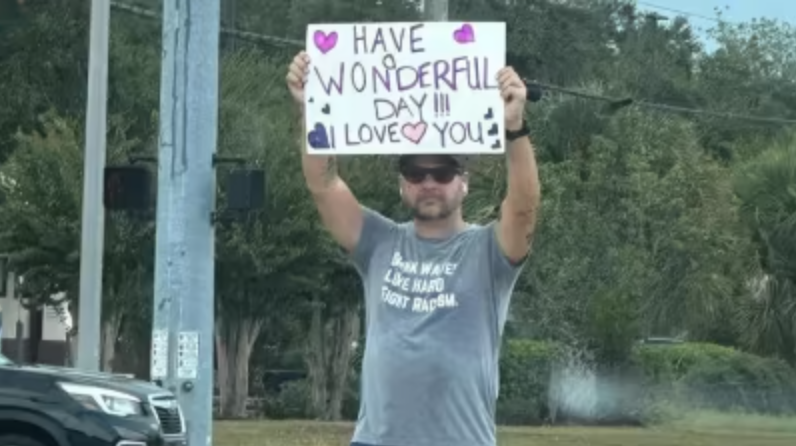 In Jacksonville, Florida, a man has been making waves of positivity and spreading kindness at the Beach Boulevard and San Pablo Road South intersection. With handmade signs that read, "Have a wonderful Day!! I Love You" and "You are Relevant," this man is on a mission to uplift the spirits of those who pass by. His heartwarming gestures have not gone unnoticed, and his actions are especially poignant during National Suicide Prevention Month.
Rika, a local resident, had a unique encounter with this compassionate individual. She was on her way to pick up her lunch when she saw a man standing in the median of the road, holding these uplifting signs. Most of us would just glance and continue on our way, but Rika decided to take a closer look. As she stopped at a red light, she took a few pictures to capture the moment. To her surprise, the man approached her car and handed her a sunflower.
"So picture this… you're out going to pick up your lunch, and there's this random guy walking by with a handmade sign," Rika recounted. "I'm sure like most of us, we'd glance and keep it moving, but I decided to read his sign since I was at a stop light. I snapped a few pictures because why not, but as I was doing this, he approached my car door to hand me a sunflower! Don't forget to appreciate the small things."
This simple act of kindness had a profound impact on Rika, as it has on many others who have encountered this man and his signs. His message of love and importance reminds us all to appreciate the small joys in life and to acknowledge our worth.
The man's efforts are not just a random act of kindness; they hold special significance during National Suicide Prevention Month. September is a time when people and organizations across the country work to raise awareness about mental health and suicide prevention. This Jacksonville man's compassionate actions align perfectly with the spirit of this month, as he strives to remind people that they matter and that there is goodness in the world.