Doctors Debate a New Study That Puts Kids' Screen TIme in a Positive Light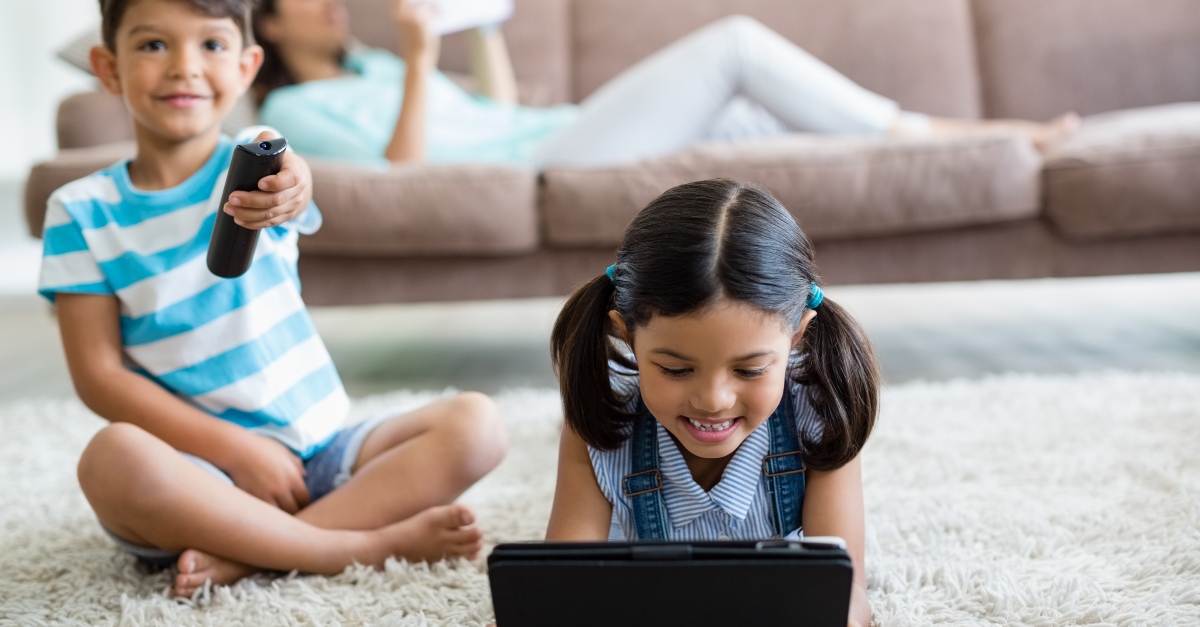 Is Screen Time A Common Sense Issue, Or Is There More To Learn From A Recent Study?
Children glued to their phones and tablets may give parents a break, but is the overall, long-term effect of "screen time" actually positive? On TV, the show "The Doctors" took on this question in response to a controversial study that seemed to claim that kids benefit from screen time more than they are harmed. Ironically, parents can go online and spend some screen time of their own catching up on this segment of "The Doctors" along with videos from well-known medical sources such as Kaiser Permanente and even the U.S. Government's NIH. Why did these doctors get heated about the results of the study?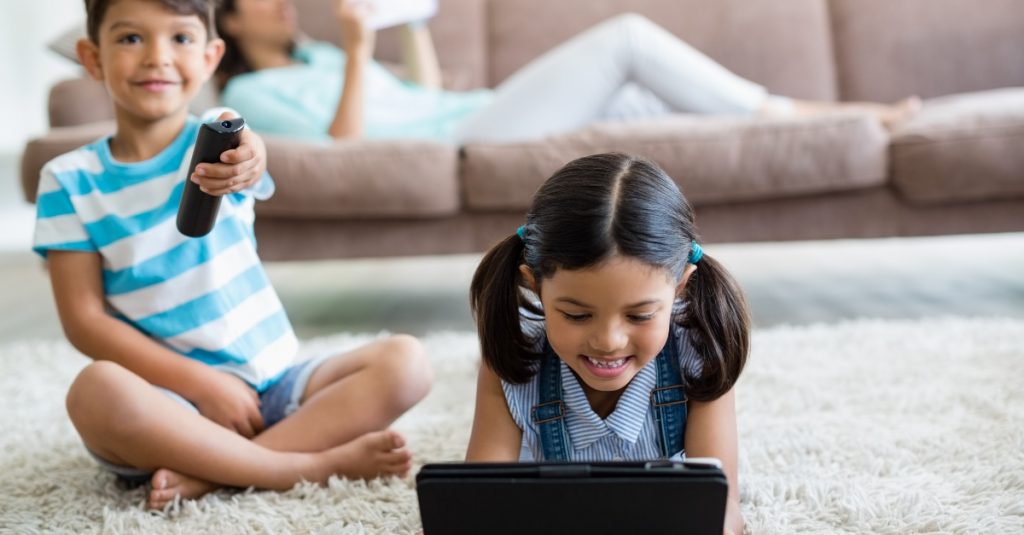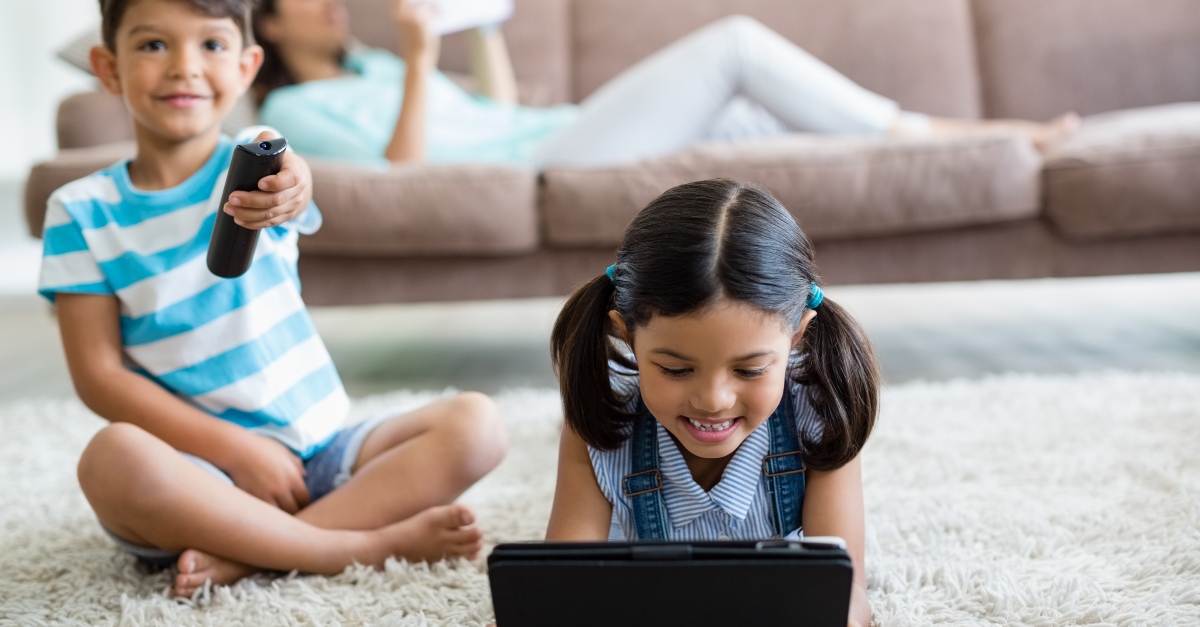 The Potential Dangers of Children Spending Significant Screen Time
Mental development of children involves diverse sensory inputs, problem-solving, interaction with others and managing of emotions. Screen time may help educate and entertain kids, but overall the brain and personality development of the child could be at risk if they spend too much time face-to-screen.
Is Erosion of Family Life Another Concern?
While studies often focus on screen time as a negative factor in children's school and developmental progress, the effect on family life as a whole is sometimes omitted. Kids who spend so many hours alone, not interacting with their families when they are at home, would in the past have been cause for concern. They might be depressed, have a developmental issue, or be holding in feelings about some difficult issue in their lives. Screen time is a distraction that could serve to mask these and other concerns. When kids participate in the family, physicians note, they not only grow but they have better access to interactive parenting.
Dr. Judy Ho And Her Analysis Of A Controversial "Study"
On "The Doctors," the team considered the positive spin on kids and screen time of a new but controversial study. Clinical psychologist Dr. Judy Ho, who had strong opinions on the subject, played the "bad guy" and asked tough questions, offering her own well-developed views. She noted that the study they were discussing was missing several key elements of a well-designed piece of research, and so the conclusions were unlikely to be useful as information for parents. The data simply served as an informal survey of interested parents, and the results were a compilation of general comments about kids' characteristics. There wasn't really any direct and scientific way to see cause and effect.
Boiling Down The Issue Of Screen Time For Kids
Parents may use decisions about gadget use as a teachable moment in their children's lives, but as always peer pressure is going to be a powerful force. Kids who aren't connected tend to miss out, as previous generations of TV-watching kids did, on social interactions with other kids which revolve around common media experiences.
Teaching Your Children to Grow into Adulthood
Parents have to weigh social "coolness" against developmental, family, and educational concerns. In the end, though it may be difficult for some parents, Dr. Patty's suggestions are a great starting point: have no-screen zones like the dining room with a basket by the door, have concrete limits for screen time — typically less than two hours a day — and try to make screen time a parent-child experience rather than a media consumption moment. Talk about screen-based experiences, think about them together, laugh at the funny stuff and ask questions about the serious stuff. Use screen time to help your child's mind grow.
Beautiful Story Goes Viral as Educator Meets Two Wonderful Children at a New Orleans Saints Game.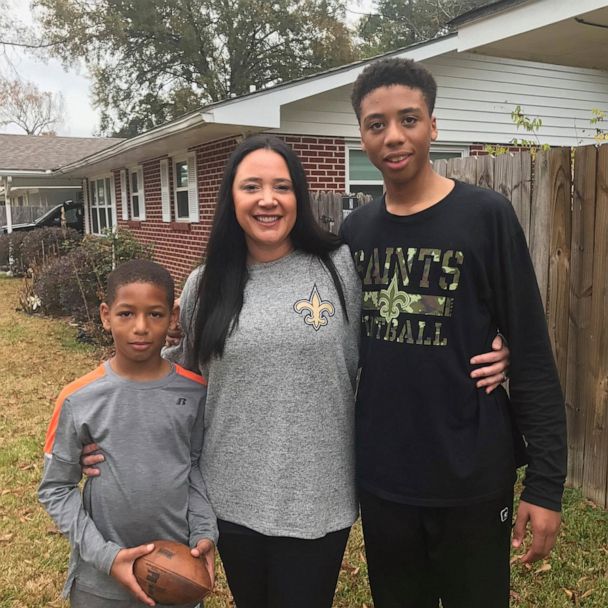 When Danielle and Dustin Trahan bought tickets for the Saints/Panthers game this season, they had no idea what they were getting into. In a world where we hear so much about how poorly people have behaved, it can be nice to have a little bit of a silver lining to admire. Danielle Trahan attended the New Orleans Saints versus the Carolina Panthers which was played in New Orleans. When she sat down at her seat beside her husband, she soon realized that she was seated next to a pair of young children. Quickly realizing that the two boys were without their parents, the Trahan's began to look out for the kids. What happened next was as delightful as it was inspiring!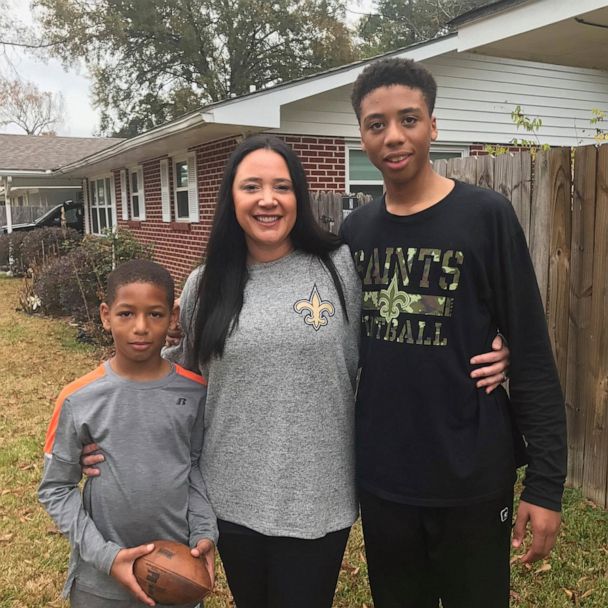 First and foremost, let's introduce you to Jairen Fisher and Terrion Shaffer, two brothers aged 8 and 14. Jairen and Terrion had been gifted a pair of tickets to the game by their father, Jonathan Shaffer. Unfortunately, the family could not afford to purchase enough tickets for everyone to attend. Knowing how much the game meant to Jairen and Terrion, their father decided to drop them off at the secured entry so that they could be escorted to their seats by the arena guards. Jonathan would wait at the gate after the game for his kids to be escorted back. Jonathan said, "When I sent them in and decided to send them by themselves, I was worried a little bit." Shaffer went on to expound, "But I wasn't worried a lot, because I know my kids. They can handle themselves, and I know they're respectable." As it turns out, Jonathan was more right than even he could have guessed!
During the game, Danielle and Dustin quickly struck up a friendship with the boys. Danielle noticed that Terrion would lift his brother onto his shoulders whenever the boy wanted a better view. The two kids would high five when the Saints made big plays, and they would groan in concert when something bad happened on the field. Through it all, both kids were respectful, polite, and utterly beaming with joy at the sight of the game going on below them. Trahan struck up a conversation with the kids and soon came to learn that they were from Baton Rouge and that young Jairen was only in 3rd grade and that this was the first football game that either boy had ever seen in person.
After the game ended with a Saints victory, the Trahan's made sure that the children made it back to their father who was waiting at the gate. Without thinking too much about it, Trahan would go home and share her story online. Danielle is a special ed paraeducator as well as a mother of four, and she was just blown away by how well-behaved and kind the children were. Danielle decided to share the photo they had taken with the boys just to share their stories. In the blink of an eye, Danielle's story was going viral. Thankfully this already sweet story has an even sweeter ending. After the story went viral, Jonathan and his sons were gifted tickets to a Monday Night Football game featuring the Saints and Colts. Guess what else? The boys wanted to see the game with Danielle! The two families managed to reconnect via the internet and have since become close friends.
In a world of anger and cynicism, isn't it nice to hear about two lovely families coming together to do something nice?