Delivery Drivers and Their Canine Friends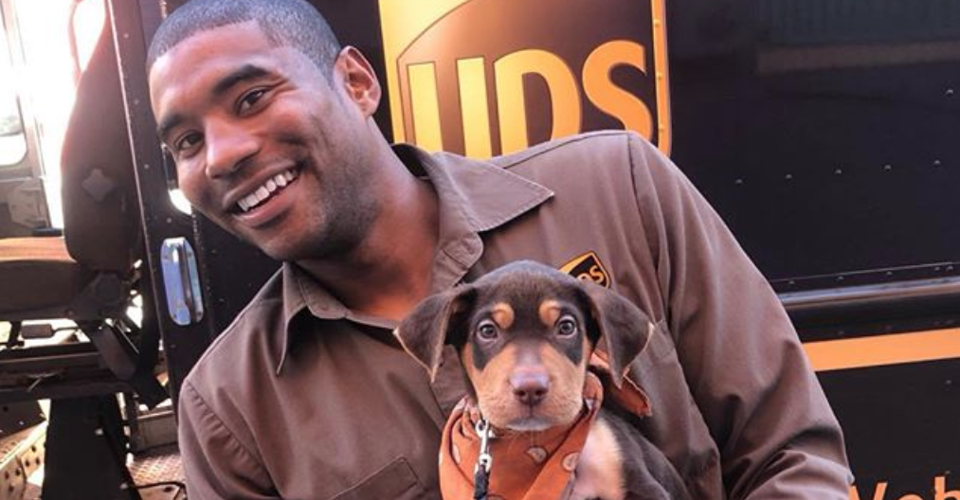 Since the start of Amazon, the number of packages being delivered by United States Postal Service, United Parcel Service, FedEx and other couriers, has skyrocketed. As delivery drivers approach a home (AKA dog's territory) with a package for delivery they must be very cautious. It's estimated that there are 52,000,000 dogs in the United States. Annually, there are roughly 800,000 medically treated dog bites reported by the Centers for Disease Control.
As a mail carrier for the USPS I've been trained to read a property for signs of a dog's presence and to practice a variety of safety measures. Carriers are required to carry "dog spray" with which we can use to spray a ferocious dog in the event of an attack. Personally, I believe carrying pepper spray is ineffective, largely because many of the packages I carry to a door are large and cumbersome. I must also carry a scanner so I can scan parcels as "delivered" at the front door. Many carriers must also carry a cross-body satchel.
I've never had to use pepper spray to stop a dog attack, but I can't imagine having great precision or success in dropping the package and scanner, reaching the dog spray, finding the correct position for spraying, and making contact in the dog's eyes as a snarling, drooling, ferocious beast prepares to rip me apart on his lawn.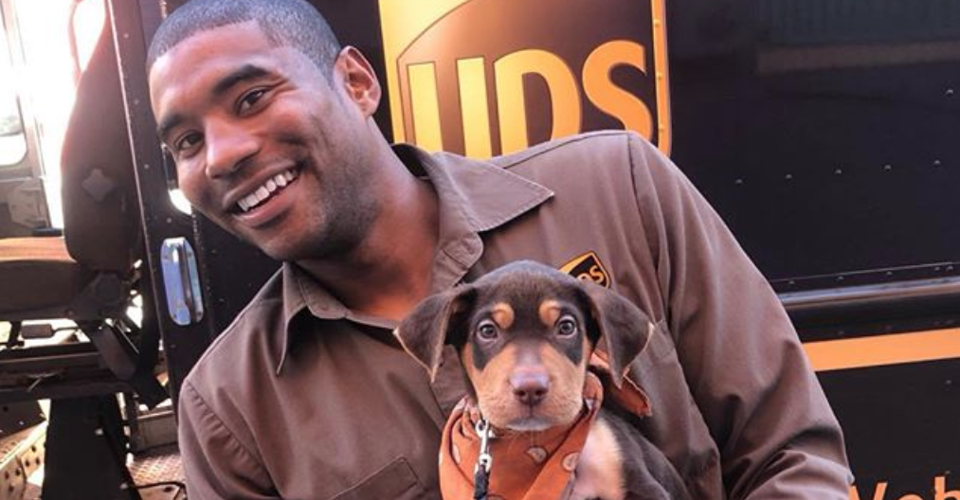 I like to refer to my route as "the Golden Retriever Capitol". My route is peppered with friendly, tail wagging dogs who sometimes jump in my truck to say "hello". I don't have many dogs on my route that I have to exercise great caution with. Every dog, however, can have a bad day and just because I haven't met a bad dog doesn't mean they're not around.
The United States Postal Service prohibits letter carriers from offering treats to dogs. It can be dangerous for the animal, as it becomes conditioned to approaching the truck. Bellow, a light brown poodle mix, has been conditioned over the years to approach delivery trucks to wait for a treat. Bellow was hit by a bus as a result of running into the road to greet the driver. Bo, short for "Beauregard" is an older golden retriever who's now hard of hearing. Somehow, he hears my truck coming from three boxes away. He greets me at the mailbox waiting for a treat. I no longer give him one, as he has, on several occasions, sauntered down the center of the road to follow me. My concern is that he may be hit by a car while chasing me for a treat.
Despite being forbidden to feed dogs on the route, I always carry dog cookies. I find it a good way to gauge a dog's temperament. If I approach a house and a dog I don't know is there, on alert, not wagging his tail, I whistle cheerfully, speak nicely, and make kissy noises before I approach the house. If that doesn't have an optimal result, I offer the dog a treat. Usually, when a dog sees there's a cookie, he lets his guard down and gets happy. The cookie can make me the dog's best friend, at least until I drop the package at the door and make my way back to the mail truck.
If, when I offer the cookie, the dog is still not happy with me, I know that dog isn't going to let me deliver the package without a fight. I write up one of those peach slips that we give to customers to let them know they need to go to the post office to pick up their package.
Lucy and Luna are two wonderful dogs who get happy when they see my truck. I put a daily dog cookie in the mail box with the mail. My favorite dog, Piper, is a black lab mix. She loves me because I love her. I don't give Piper dog cookies. I do get out of my truck when she's in her yard, even if I don't have a package at her house. I'm slowly training her to play fetch. When she sees me, she runs to go get her stick. I take a few minutes to thrown the stick three times, then pet her and say nice things to her. I think I look forward to the play time more than she does!
Dirt Biking Couple Reunites Stray Dog With His Family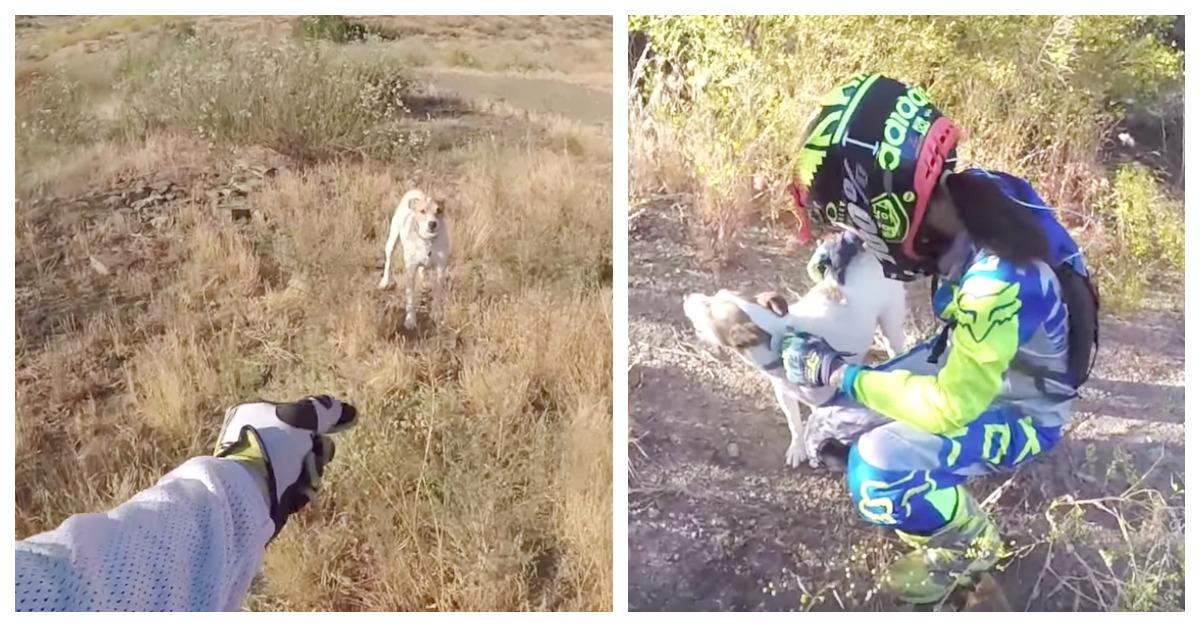 Southern California is a hotbed for people watching, But it is also a place where escaped dogs roam freely. One was reunited with his family thanks to the efforts of a couple out for a dirt bike ride. Gina and Dan were minding their own business, enjoying the Southern California weather. They took a video of their encounter with a dog that was out to have his own adventure.
When Gina and Dan first spotted the dog, they tried to approach him gently. Riding their dirt bikes, they began to trail behind the dog. Just as Dana was approaching him to grab him, he began to bark and promptly took off ahead of them. This didn't deter the couple, and they continued to trail him. When they eventually caught him, Dana read his dog tags to determine who his owner was.
Finding his name and a phone number on his tags, she promptly called it and left a voicemail message for the recipient. In the meantime, they took a seatbelt from their dirt bike and repurposed it to be a leash so that he couldn't run away from them again. They also gave Max some of their bottled water so the dog could keep cool and stay hydrated. The dog was so thirsty he drank the entire bottle, much to Gina's utter delight.
Gina and Dan looked after Max until his owner contacted them. Arrangements were then made for Max's owner to get him back. In the meantime, Max had made friends with Gina and Dan. Max liked them so much he promptly made the leap from the ground to the back of Gina's truck. Max is one dog with a strong intuition of his own, and that intuition told him when his owner was approaching Gina's truck to take Max back home.
This story illustrates how easy it is for people to bond with their dogs. It also shows that considerate people like Gina and Dan look out for others. With dogs getting away from their owners virtually every day, people are encouraged by stories such as this one. Anyone who has ever lost a dog knows how important it is to look out for others. Many stray dogs have been reunited with their owners due to the kindness of strangers. That kindness is something that dogs bring to the world, as dogs bring people together as nothing else can.
Max's story is an inspiring one with a happy ending. Seeing a lost dog reunited with his or her owner is something that everyone can appreciate. It tugs at the heartstrings of those who understand how important pets are to people. As members of the family, pets deserve to be looked after as much as anyone else does. People like Dan and Gina are invaluable in helping others reunite with the pets they love so much.