Delivery Drivers and Their Canine Friends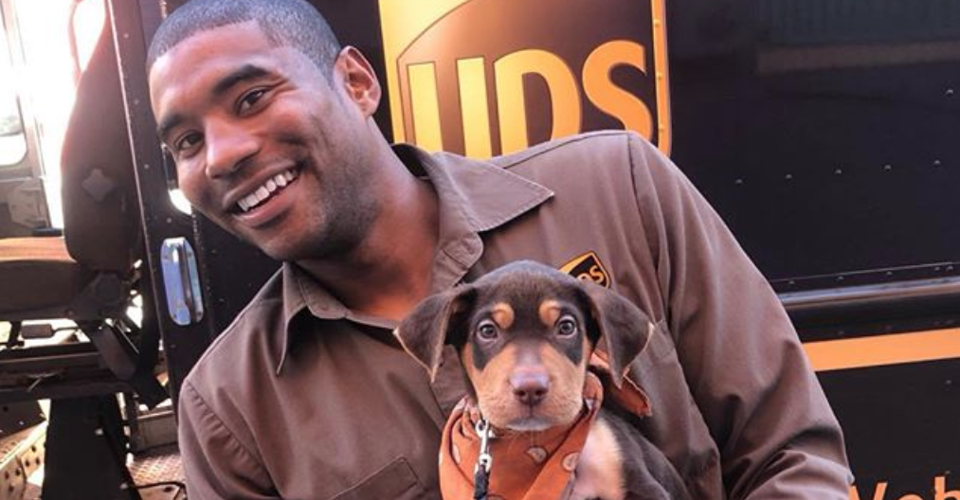 Since the start of Amazon, the number of packages being delivered by United States Postal Service, United Parcel Service, FedEx and other couriers, has skyrocketed. As delivery drivers approach a home (AKA dog's territory) with a package for delivery they must be very cautious. It's estimated that there are 52,000,000 dogs in the United States. Annually, there are roughly 800,000 medically treated dog bites reported by the Centers for Disease Control.
As a mail carrier for the USPS I've been trained to read a property for signs of a dog's presence and to practice a variety of safety measures. Carriers are required to carry "dog spray" with which we can use to spray a ferocious dog in the event of an attack. Personally, I believe carrying pepper spray is ineffective, largely because many of the packages I carry to a door are large and cumbersome. I must also carry a scanner so I can scan parcels as "delivered" at the front door. Many carriers must also carry a cross-body satchel.
I've never had to use pepper spray to stop a dog attack, but I can't imagine having great precision or success in dropping the package and scanner, reaching the dog spray, finding the correct position for spraying, and making contact in the dog's eyes as a snarling, drooling, ferocious beast prepares to rip me apart on his lawn.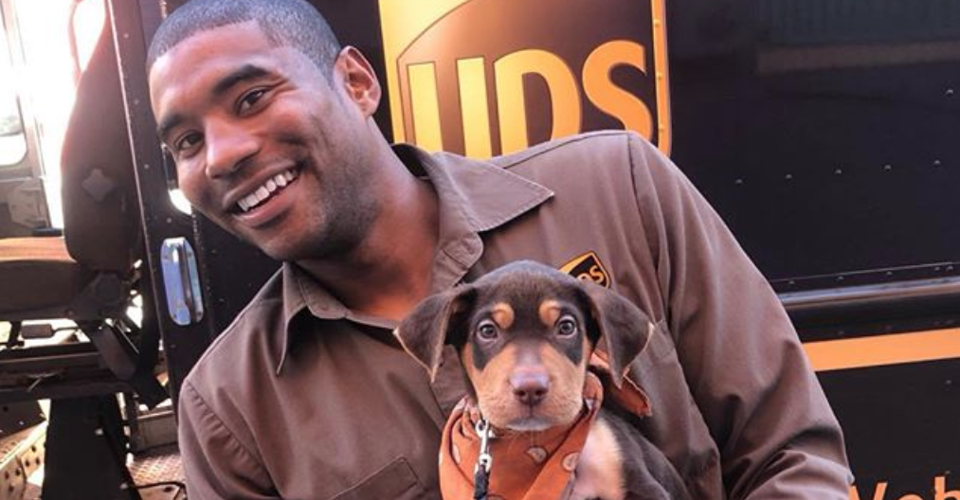 I like to refer to my route as "the Golden Retriever Capitol". My route is peppered with friendly, tail wagging dogs who sometimes jump in my truck to say "hello". I don't have many dogs on my route that I have to exercise great caution with. Every dog, however, can have a bad day and just because I haven't met a bad dog doesn't mean they're not around.
The United States Postal Service prohibits letter carriers from offering treats to dogs. It can be dangerous for the animal, as it becomes conditioned to approaching the truck. Bellow, a light brown poodle mix, has been conditioned over the years to approach delivery trucks to wait for a treat. Bellow was hit by a bus as a result of running into the road to greet the driver. Bo, short for "Beauregard" is an older golden retriever who's now hard of hearing. Somehow, he hears my truck coming from three boxes away. He greets me at the mailbox waiting for a treat. I no longer give him one, as he has, on several occasions, sauntered down the center of the road to follow me. My concern is that he may be hit by a car while chasing me for a treat.
Despite being forbidden to feed dogs on the route, I always carry dog cookies. I find it a good way to gauge a dog's temperament. If I approach a house and a dog I don't know is there, on alert, not wagging his tail, I whistle cheerfully, speak nicely, and make kissy noises before I approach the house. If that doesn't have an optimal result, I offer the dog a treat. Usually, when a dog sees there's a cookie, he lets his guard down and gets happy. The cookie can make me the dog's best friend, at least until I drop the package at the door and make my way back to the mail truck.
If, when I offer the cookie, the dog is still not happy with me, I know that dog isn't going to let me deliver the package without a fight. I write up one of those peach slips that we give to customers to let them know they need to go to the post office to pick up their package.
Lucy and Luna are two wonderful dogs who get happy when they see my truck. I put a daily dog cookie in the mail box with the mail. My favorite dog, Piper, is a black lab mix. She loves me because I love her. I don't give Piper dog cookies. I do get out of my truck when she's in her yard, even if I don't have a package at her house. I'm slowly training her to play fetch. When she sees me, she runs to go get her stick. I take a few minutes to thrown the stick three times, then pet her and say nice things to her. I think I look forward to the play time more than she does!
These Hermit Crabs Will Blow Your Mind With Stunning Natural Ritual.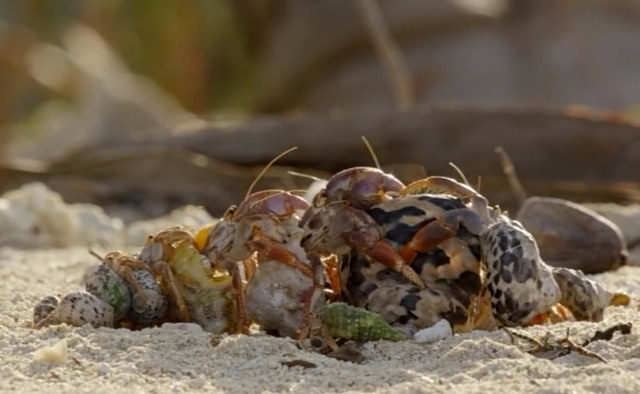 If you are like most people then you are likely fascinated with the ocean and all the creatures inside it. While we can talk forever about massive whales, scuttling squids, and scary sharks, we'd rather highlight a cute little crustacean known as the hermit crab. Now, you've likely heard of the hermit crab and, perhaps, you even know what it looks like. As a member of the superfamily known as the Paguroidea, hermit crabs manage to stand out all on their own. In fact, after learning about this natural ritual that hermit crabs complete, you might even want one of your own!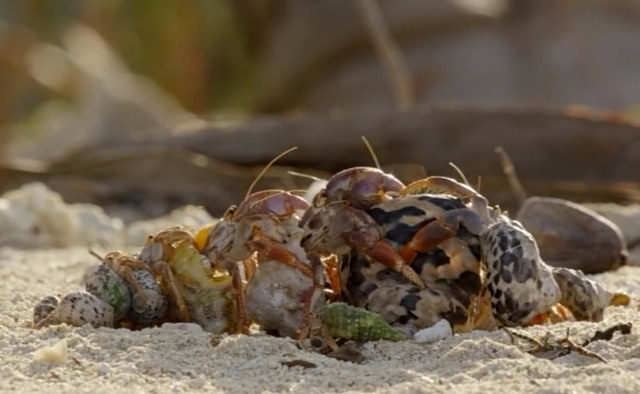 In a post shared on Facebook by a user named Melody Flowers, it was revealed that hermit crabs are always looking for bigger shells to live in. While you probably knew this already, what you didn't realize about this ritual is far more fascinating. According to the post, which has since been backed up by other scientific journals, hermit crabs like to line up next to shells that happen to be too big for them. Hermit crabs can wait for up to eight hours for another crab to come along and try the shell out. Why do these crabs wait next to shells that are too large for them? As it turns out, the first hermit crab is simply waiting for the second crab in line to discard its shell.
So we outlined a natural ritual that hermit crabs undertake when finding a new home. Why is this so fascinating? While you may have summoned up an image of two hermit crabs swapping shells, that isn't entirely accurate. As the second crab lines up behind the shell, more will come to follow. Before long, observers would be able to watch as dozens of hermit crabs all trade shells with one another to ensure that everyone has a comfortable home to live in. The smallest shell of the bunch gets left behind while the shell that started the queue will go to the largest hermit crab of the lot. That's pretty amazing, isn't it? The coordination and cooperation that these hermit crabs have to deploy is nothing short of impressive. If only humans could get along so well when it comes to making to sure everyone is comfortable and safe within their home.
Even though hermit crabs will work together in order to find homes, they are still a competitive species. Gastropod shells can become a limited resource due to a variety of natural and unnatural factors, such as climate change and pollution. When hermit crabs are of a similar size, they are more competitive and violent with one another. When hermit crabs vary dramatically in size, there are more resources available for every member of the group. Hermit crabs are a fascinating sort of creature because they can come in varying sizes with a lifespan ranging between 12 and 70 years. The next time that you see a hermit crab, make sure it has the perfect shell to call home. Maybe it will remember you a couple of decades later!