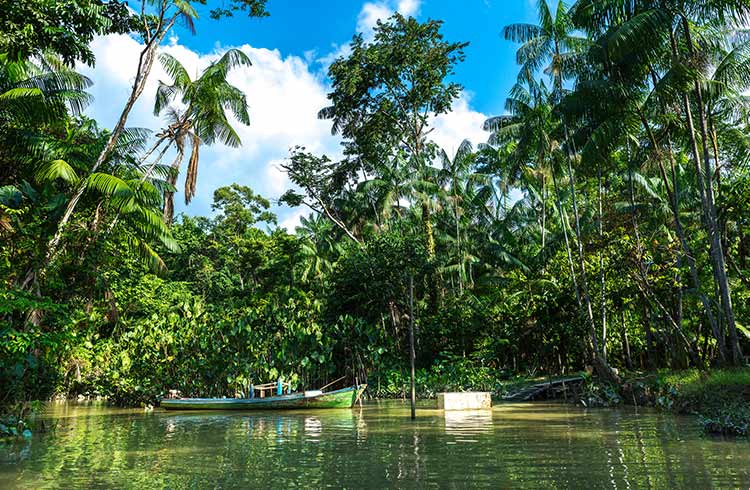 Deforestation in the Amazon Reduced by a Third in 2023
The Amazon rainforest, a vast and magnificent ecosystem, has been facing a grave threat from deforestation for many years. However, there is good news on the horizon. According to the Brazilian government, the rate of deforestation in the Amazon has decreased by a significant third in the year 2023. This encouraging trend brings hope for the preservation of this essential natural resource. In addition, Brazil's President Luiz Inácio Lula da Silva has made a bold commitment to end deforestation entirely by 2030. These recent developments indicate progress toward a more sustainable future for the Amazon.
The Amazon rainforest is a remarkable expanse of lush greenery that covers a vast area in South America. It is the largest rainforest in the world, and approximately 60% of it is located in Brazil. The Amazon holds incredible biodiversity, housing countless plant and animal species, some of which cannot be found anywhere else on the planet. It is also responsible for producing about 20% of the world's oxygen and plays a crucial role in regulating the global climate.
Deforestation poses a severe threat to the Amazon rainforest. It occurs when trees and vegetation are permanently removed, often to make way for agriculture, logging, mining, and urbanization. This destructive practice not only destroys the habitat of numerous species but also contributes to climate change. Trees absorb carbon dioxide, a greenhouse gas responsible for global warming, and release oxygen, helping to maintain the delicate balance of our planet's atmosphere.
The Brazilian government has recognized the urgent need to address deforestation in the Amazon and has taken steps to combat this issue. The recent announcement of a significant decrease in deforestation rates is a testament to their efforts. President Luiz Inácio Lula da Silva has made a commitment to end deforestation entirely by 2030, emphasizing the importance of preserving this invaluable natural resource for future generations.
Brazil's Environment Minister, Marina Silva, spoke to reporters about the positive trend in deforestation reduction. She highlighted the steady decline in deforestation rates as a reason for optimism. This news signifies that the efforts put forth by the Brazilian government are making a difference in protecting the Amazon rainforest. Minister Silva's statement is a source of encouragement, indicating that progress is being made toward achieving a sustainable and deforestation-free future.
The Ockendon Solar Farm's Remarkable Transformation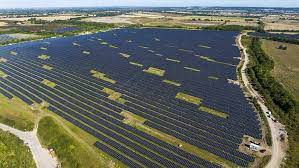 A once-neglected trash dump in England has undergone a breathtaking transformation into one of the United Kingdom's largest solar farms. The Ockendon solar farm, as it is now known, is set to provide electricity to an impressive 15,000 homes. With its 100,000 gleaming solar panels, it proudly stands as the third-largest solar farm in the entire UK.
This remarkable journey from waste ground to green energy oasis reflects the nation's growing commitment to renewable energy and sustainability. Frank Gordon, the director of policy at the Association for Renewable Energy and Clean Technology, highlighted the importance of projects like Ockendon solar farm in addressing the climate crisis. He told The Guardian, "We urgently need more solar in the UK to help meet our legally binding net-zero goals, and this summer's extraordinary global weather has further underlined the need for climate action."
The Ockendon solar farm is a shining example of the UK's transition to cleaner energy sources. Since 2020, nearly half of the nation's power has been sourced from a combination of wind, solar, bioenergy, and hydroelectric sources. This shift towards renewable energy not only reduces harmful emissions but also bolsters energy security and creates jobs in the burgeoning green energy sector.
The transformation of the Ockendon site is nothing short of inspirational. What was once a symbol of waste and environmental neglect has become a symbol of hope for a more sustainable future. As solar farms like Ockendon continue to sprout across the UK, they bring us one step closer to achieving our net-zero emissions goals and safeguarding the planet for generations to come.