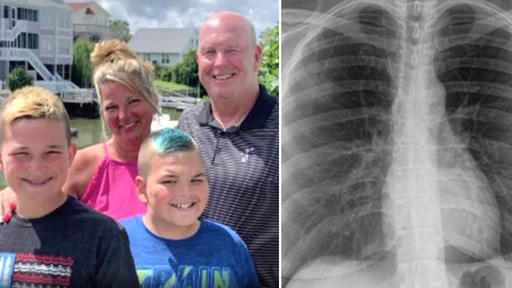 Dad suffering from broken heart syndrome, tells others to watch out for stress during the pandemic. 
Richard Watkins is a family man first and businessman second who lives with a family in Ohio. As the executive of a large car manufacturing firm, stress is already something Richard is quite familiar with.
The COVID-19 pandemic, which hard last March in the United States, however, has made his stress rise to entirely new levels. Due to shutdowns and decreasing consumer demands, many jobs had to lay off or fire many workers as nearly 52% of small businesses have shut down for good.
In the face of mass layoffs, which left nearly 30 million Americans out of work and no jobs to turn to, Richard found himself in the position of having to lay off many workers as well.
The company simply couldn't afford to keep paying worker wages while taking in no revenue since their manufacturing had all but stopped.
The result was an unfortunate but necessary layoff where Richard had to tell hundreds of workers the company could no longer pay them and had to lay them off for the time being.
In the midst of that incredibly stressful time, Richards's father, who was 91 years old, also passed away.
On the day of Richards's father's funeral, Richard remarked to his wife that he's back felt unusually tight, and his arms both went numb.
Richard then laid his head down on the kitchen table and closed his eyes. Initially, his wife didn't react as Richard just seemed to be bowing his head down.
However, after nearly a minute of silence, Richard began to turn blue and did not respond to his wife's frantic calls to him. Richard's heart had stopped beating.
Richards's wife immediately called 911, and paramedics were able to resuscitate Richard and get his heart back up and running.
Doctors at first believed Richard had suffered from a heart attack. However, this wasn't the case. Richards's heart and arteries did not have any blockages, and we're seemingly healthy.
Instead, Richard says that immense stress had caused his stress to stop beating. Although rare, this phenomenon has been documented in the past.
Now Ricard has taken to social media to warn people about the dangers of stress. Richard says that reducing stress and dealing with it head-on is extremely important for your health. In fact, stress can even cause other issues like chronic inflammation, poor sleep, depression, and more.
Richard says he found many ways to reduce stress, which may or may not work for other people. One popular and scientifically proven way to reduce stress is through meditation. That doesn't necessarily mean sitting silently for hours at a time.
Some people meditate for just five to ten minutes at a time. While others may "actively meditate" by silently walking and paying attention to their thoughts as they walk. Other people find other coping mechanisms like reducing obligations in their schedlues and taking more "me time" for themsleves.
Other experts urge people to take mental health days, and spend more time and money foucsing on their happiness other than pleasing work bosses or appeasing other unhealthy work ethics. All in all, the key seems to be making your life more simple and getting outside more often.
Newly Discovered Flower Blooms Atop One of the World's RAREST Trees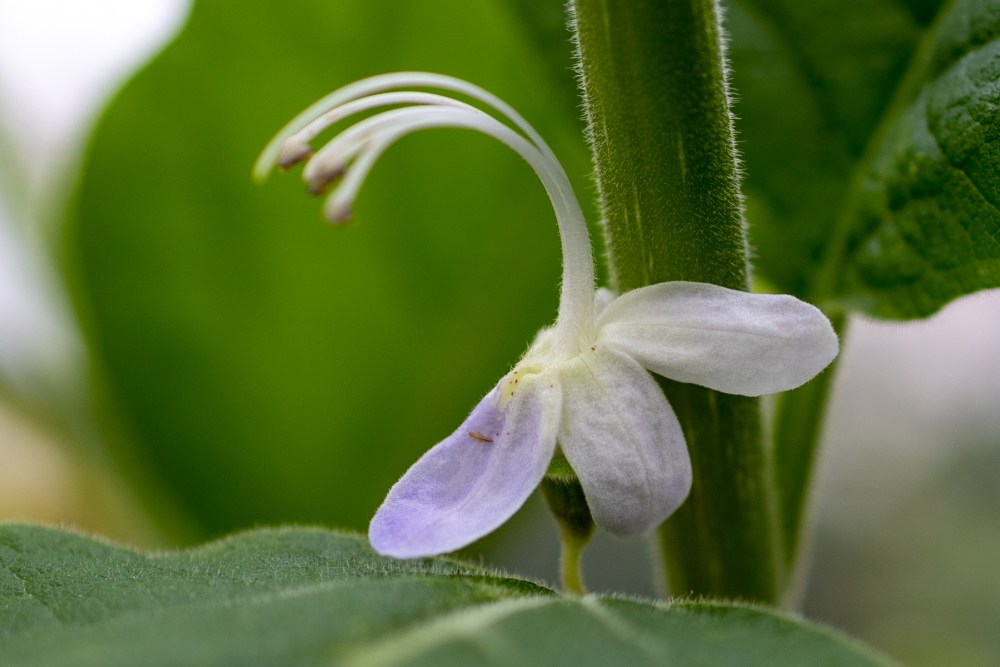 The Missouri Botanical Garden in St. Louis is known by locals for the intense work performed by the experts inside. When a small purple-and-white flower began to grow within their greenhouse, the team of experts at the Missouri Botanical Garden were confused. From their perspective, they were seeing something brand new – a completely fresh discovery.
Discovery on May 3rd
Justin Lee is a senior horticulturist at the Missouri Botanical Garden, and he was performing regular work on a Karomia Gigas sapling in the greenhouse when he first stumbled upon the rare purple-and-white flower. The Karomia Gigas is a tree from Africa with close relations to the mint plant. An endangered tree species in Africa, Justin was confused by the flower that had grown nearly an inch in length atop the tree.
Lee says of his discovery, "It's a bit odd for a mint flower. It seems flipped inside out."
The flower measured an inch in length with a strong halo of purple petals, sloping gently downward toward white stamens bearing pollen. According to Lee, the mint family likes to put out tube-styled flowers in an attempt to attract bees, butterflies, and moths. Lee also suggests that the tree can self-pollinate if necessary.
As the discovery made headlines around the city, the researchers at Missouri's Botanical Garden are preparing for more blooms in the future. Research has suggested that more Karomia Gigas flowers will grow at the greenhouse and it is then that their scientific research will really begin. Lee and his team are focused on successfully cultivating cross-pollination, thus improving the survivability of the plant in the world. At the time of this writing, only about two dozen of the Karomia Gigas trees can be found in the wilds throughout Tanzania.
The Wilds of Tanzania
At the time of this writing, the Karomia Gigas is considered so rare as to not even have a local Tanzanian nickname, nor is there an English one. What little is broadly known about the Karomia is that it can grow in straight stretches for up to 80 feet, limiting branch exposure until nearly halfway to its final height. As a result of its odd, stick-like growth, finding these unseen flower blooms has been harder than you might anticipate!
Roy Gereau is a program director for Tanzania at the Missouri Botanical Garden. Surprised but not shocked by the flower, Gereau was quick to admit that the bloom was new. Gereau said of the rare flower, "There certainly is no record of the flowers in scientific literature."
More important than discovering the flower, researchers in Missouri believe that they can maintain the health of the newly bloomed petals to prevent them from disappearing. Andrew Wyatt is the VP of Horticulture at the Missouri Botanical Garden, and he said, "We can make sure the species doesn't go extinct."
It has been a challenge to grow the plant in Missouri, as has been repeated by researchers at the facility. Seeds had been collected in 2018 from a series of Tanzanian field expeditions. These seeds were shipped to St. Louis where only around 100 were thought to be viable. To make things even more difficult, it was a task to match Tanzanian growing conditions within greenhouses in Missouri.
Despite the challenges that they had to face, it looks like the Karomia is finding solid footing within St. Louis. With some momentum and optimism on their side, what's next?
Andrew Wyatt said of the rare blooming flower and of his own future, "We were debating whether it would even flower in our careers."