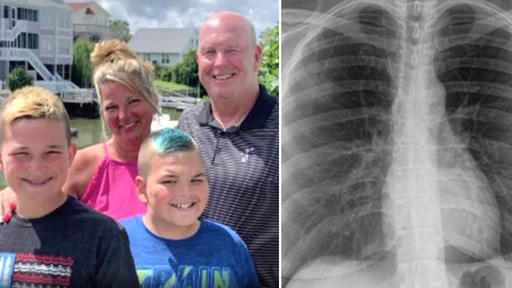 Dad suffering from broken heart syndrome, tells others to watch out for stress during the pandemic. 
Richard Watkins is a family man first and businessman second who lives with a family in Ohio. As the executive of a large car manufacturing firm, stress is already something Richard is quite familiar with.
The COVID-19 pandemic, which hard last March in the United States, however, has made his stress rise to entirely new levels. Due to shutdowns and decreasing consumer demands, many jobs had to lay off or fire many workers as nearly 52% of small businesses have shut down for good.
In the face of mass layoffs, which left nearly 30 million Americans out of work and no jobs to turn to, Richard found himself in the position of having to lay off many workers as well.
The company simply couldn't afford to keep paying worker wages while taking in no revenue since their manufacturing had all but stopped.
The result was an unfortunate but necessary layoff where Richard had to tell hundreds of workers the company could no longer pay them and had to lay them off for the time being.
In the midst of that incredibly stressful time, Richards's father, who was 91 years old, also passed away.
On the day of Richards's father's funeral, Richard remarked to his wife that he's back felt unusually tight, and his arms both went numb.
Richard then laid his head down on the kitchen table and closed his eyes. Initially, his wife didn't react as Richard just seemed to be bowing his head down.
However, after nearly a minute of silence, Richard began to turn blue and did not respond to his wife's frantic calls to him. Richard's heart had stopped beating.
Richards's wife immediately called 911, and paramedics were able to resuscitate Richard and get his heart back up and running.
Doctors at first believed Richard had suffered from a heart attack. However, this wasn't the case. Richards's heart and arteries did not have any blockages, and we're seemingly healthy.
Instead, Richard says that immense stress had caused his stress to stop beating. Although rare, this phenomenon has been documented in the past.
Now Ricard has taken to social media to warn people about the dangers of stress. Richard says that reducing stress and dealing with it head-on is extremely important for your health. In fact, stress can even cause other issues like chronic inflammation, poor sleep, depression, and more.
Richard says he found many ways to reduce stress, which may or may not work for other people. One popular and scientifically proven way to reduce stress is through meditation. That doesn't necessarily mean sitting silently for hours at a time.
Some people meditate for just five to ten minutes at a time. While others may "actively meditate" by silently walking and paying attention to their thoughts as they walk. Other people find other coping mechanisms like reducing obligations in their schedlues and taking more "me time" for themsleves.
Other experts urge people to take mental health days, and spend more time and money foucsing on their happiness other than pleasing work bosses or appeasing other unhealthy work ethics. All in all, the key seems to be making your life more simple and getting outside more often.
The Ockendon Solar Farm's Remarkable Transformation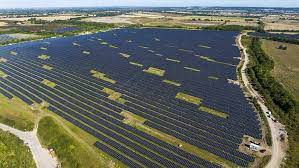 A once-neglected trash dump in England has undergone a breathtaking transformation into one of the United Kingdom's largest solar farms. The Ockendon solar farm, as it is now known, is set to provide electricity to an impressive 15,000 homes. With its 100,000 gleaming solar panels, it proudly stands as the third-largest solar farm in the entire UK.
This remarkable journey from waste ground to green energy oasis reflects the nation's growing commitment to renewable energy and sustainability. Frank Gordon, the director of policy at the Association for Renewable Energy and Clean Technology, highlighted the importance of projects like Ockendon solar farm in addressing the climate crisis. He told The Guardian, "We urgently need more solar in the UK to help meet our legally binding net-zero goals, and this summer's extraordinary global weather has further underlined the need for climate action."
The Ockendon solar farm is a shining example of the UK's transition to cleaner energy sources. Since 2020, nearly half of the nation's power has been sourced from a combination of wind, solar, bioenergy, and hydroelectric sources. This shift towards renewable energy not only reduces harmful emissions but also bolsters energy security and creates jobs in the burgeoning green energy sector.
The transformation of the Ockendon site is nothing short of inspirational. What was once a symbol of waste and environmental neglect has become a symbol of hope for a more sustainable future. As solar farms like Ockendon continue to sprout across the UK, they bring us one step closer to achieving our net-zero emissions goals and safeguarding the planet for generations to come.