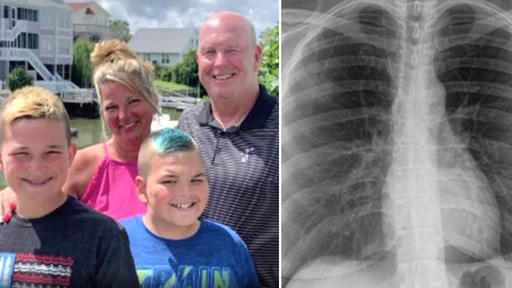 Dad suffering from broken heart syndrome, tells others to watch out for stress during the pandemic. 
Richard Watkins is a family man first and businessman second who lives with a family in Ohio. As the executive of a large car manufacturing firm, stress is already something Richard is quite familiar with.
The COVID-19 pandemic, which hard last March in the United States, however, has made his stress rise to entirely new levels. Due to shutdowns and decreasing consumer demands, many jobs had to lay off or fire many workers as nearly 52% of small businesses have shut down for good.
In the face of mass layoffs, which left nearly 30 million Americans out of work and no jobs to turn to, Richard found himself in the position of having to lay off many workers as well.
The company simply couldn't afford to keep paying worker wages while taking in no revenue since their manufacturing had all but stopped.
The result was an unfortunate but necessary layoff where Richard had to tell hundreds of workers the company could no longer pay them and had to lay them off for the time being.
In the midst of that incredibly stressful time, Richards's father, who was 91 years old, also passed away.
On the day of Richards's father's funeral, Richard remarked to his wife that he's back felt unusually tight, and his arms both went numb.
Richard then laid his head down on the kitchen table and closed his eyes. Initially, his wife didn't react as Richard just seemed to be bowing his head down.
However, after nearly a minute of silence, Richard began to turn blue and did not respond to his wife's frantic calls to him. Richard's heart had stopped beating.
Richards's wife immediately called 911, and paramedics were able to resuscitate Richard and get his heart back up and running.
Doctors at first believed Richard had suffered from a heart attack. However, this wasn't the case. Richards's heart and arteries did not have any blockages, and we're seemingly healthy.
Instead, Richard says that immense stress had caused his stress to stop beating. Although rare, this phenomenon has been documented in the past.
Now Ricard has taken to social media to warn people about the dangers of stress. Richard says that reducing stress and dealing with it head-on is extremely important for your health. In fact, stress can even cause other issues like chronic inflammation, poor sleep, depression, and more.
Richard says he found many ways to reduce stress, which may or may not work for other people. One popular and scientifically proven way to reduce stress is through meditation. That doesn't necessarily mean sitting silently for hours at a time.
Some people meditate for just five to ten minutes at a time. While others may "actively meditate" by silently walking and paying attention to their thoughts as they walk. Other people find other coping mechanisms like reducing obligations in their schedlues and taking more "me time" for themsleves.
Other experts urge people to take mental health days, and spend more time and money foucsing on their happiness other than pleasing work bosses or appeasing other unhealthy work ethics. All in all, the key seems to be making your life more simple and getting outside more often.
"Superhero of the homeless!" Chants in Santiago describe real-life Batman that gives food to the homeless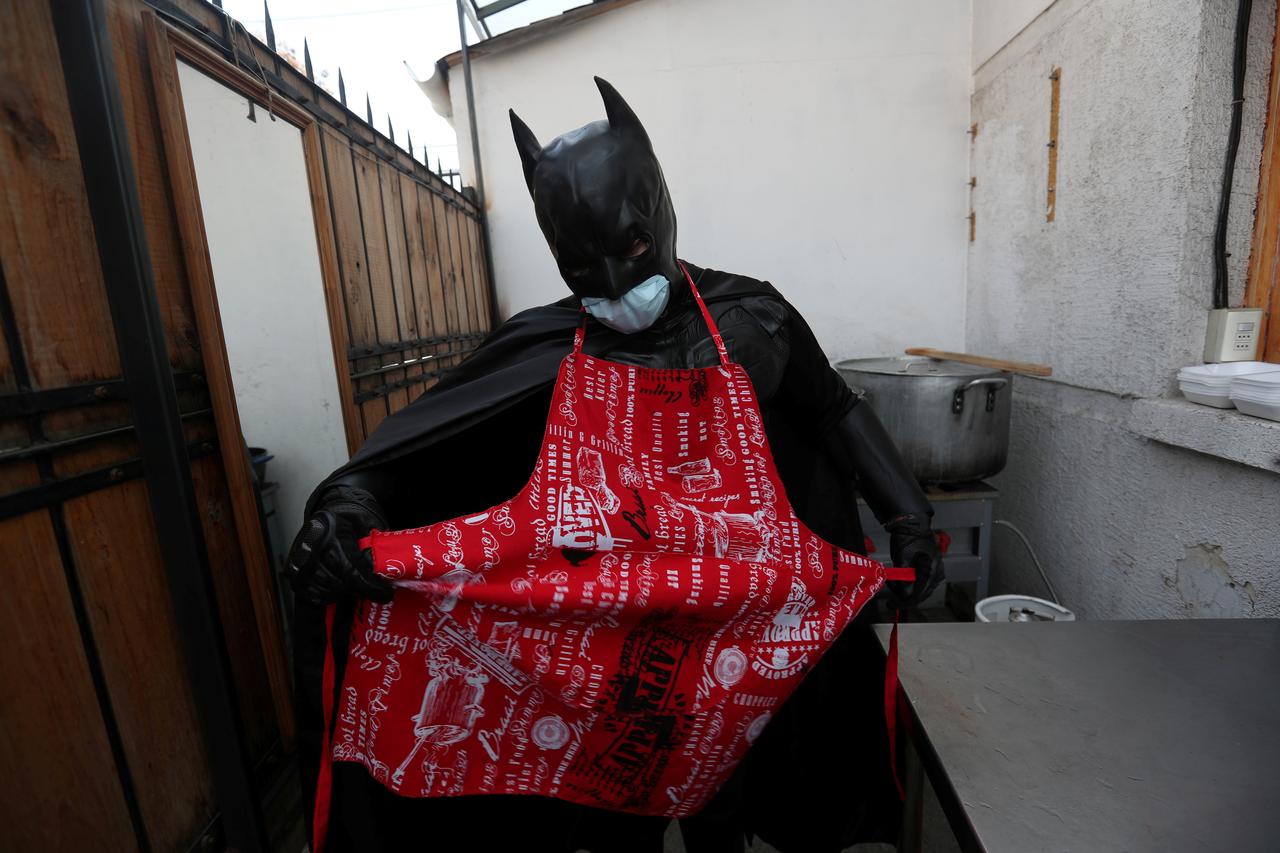 Unlike the fictional city of Gotham, the streets of Santiago are very real, but running in the dark, and fighting hunger is a true life superhero with the face of the Dark Knight, Batman.
Now he doesn't ride a Batmobil or know the first thing about Brazilian jujitsu, but he does his best in making life better for the homeless on the streets of Santiago by bringing them food on a regular basis. He doesn't solve crime or own any special combat gadgets, but he protects the homeless civilians from the villain of hunger and malnutrition.
With his Batmobil-esque SUV, he rides around the city distributing hot meals in his impressive costume- a cape and two masks, one with the typical bat ears and eye slots, and other for protection from the Coronavirus (even the fictional batman wasn't immune to viral diseases. So yeah, this one had to protect himself.)
The self-proclaimed "Solidarity Batman" is contributing his quota in making lockdown and the wave of the pandemic less agonizing for individuals on the streets, and we must say that he is doing a hell of a job. Many of his beneficiaries have only good things to say about him, and are super grateful for his selfless acts of benevolence.
Just like Bruce Wayne, this Batman knows his way around words, and he sure drops a few words of motivation, humor, and affection to people alongside giving them food.
What a guy!
He fills their stomachs, and gives them words of hope? If we didn't know better, we would be clamoring for the Avengers to consider him joining their team- Captain America certainly needs some real competition in motivational speaking.
According to him, Batman was the perfect superhero for his mission, as he represents community unity, and is loved by the people.
"Look around you, see if you can dedicate a little time, a little food, a little shelter, a word sometimes of encouragement to those who need it," he said in an interview.
Just like most masked superheroes, Santiago's Caped Crusader prefers to keep his identity unknown. But his face doesn't matter, does it? His good works already paint him as a beacon of hope and the world would be a better place if there were more of him running around.