Couple Who Fed Hippo Jell-O For Their Gender Reveal Respond: 'It Was A Very Small Amount'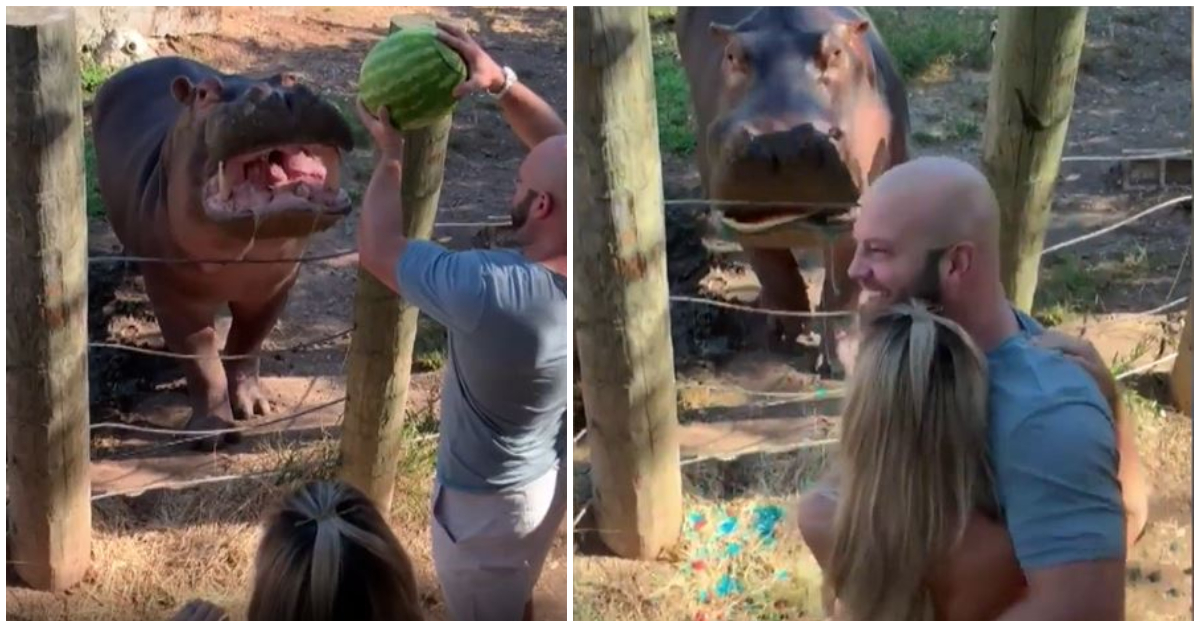 Feeding a hippo Jell-O to reveal the gender of an unborn child is not an everyday thing. Perhaps such is why this couple decided to solicit the services of Tank, a friendly hippo who happens to love Jell-O and watermelon, to help them reveal the gender of their baby.
The couple from Texas went to great lengths to make their big reveal different. "Everyone it seems has done the cake thing," the expectant father says. "You cut the cake open and there is either pink or blue inside. Not many people think outside of the box with these things," he adds. The father-to-be and his wife hoped to change that dynamic.
The expectant couple went to Capital of Texas Zoo in Cedar Creek where Tank the friendly hippo currently resides. "From the moment we saw Tank, we knew that he was the one," the mother-to-be says. "He came right up to us," she adds. "He was so friendly."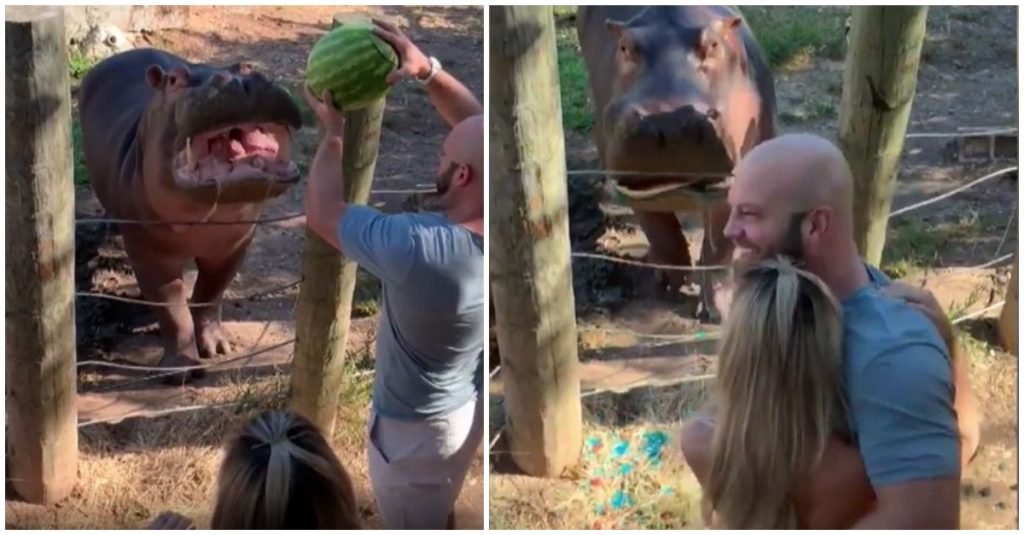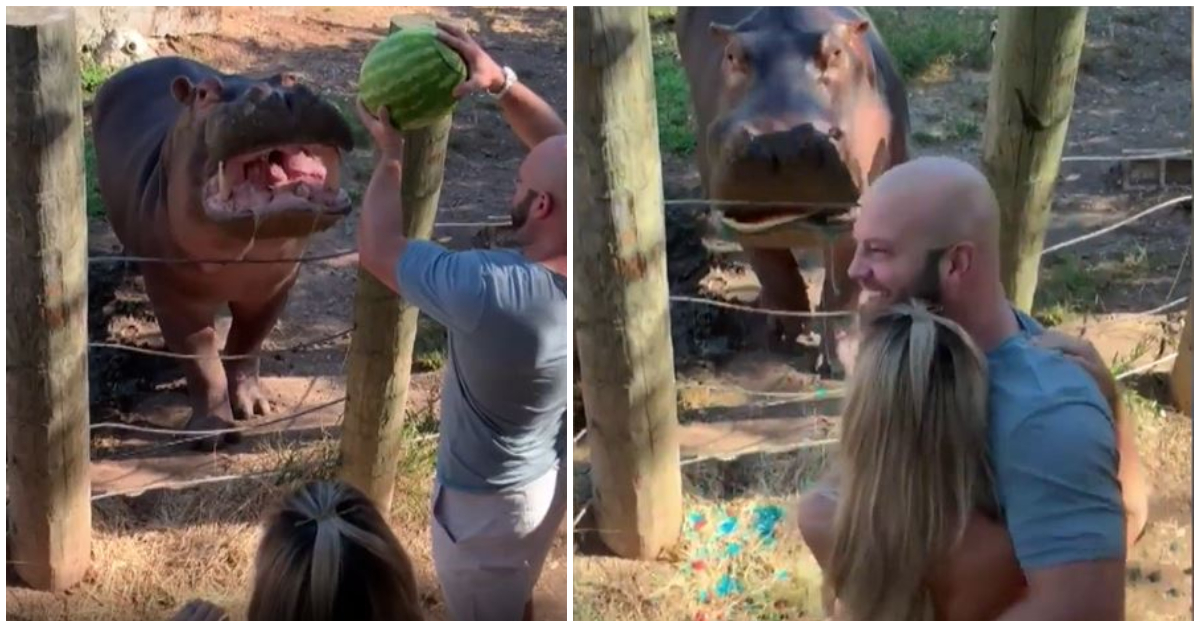 The couple formed a bond with the animal and knew that they had to have him at their gender reveal party. "We asked the zookeeper and he told us everything that we needed to know about Tank. He told us about the hippo's sleeping patterns, when he is most interactive, and his favorite foods."
The couple got an idea upon hearing that Tank loves Jell-O and watermelon. "Why not fill a watermelon with Jell-O that represents the color of our unborn child's gender? We knew that our idea was fresh," the mother-to-be says.
Fresh is one way to describe the notion of giving a hippo blue Jell-O (the couple is expecting a son). Controversial is another word that comes to mind. Social media was certainly happy to see another couple expanding their family with the expectancy of a child. Viewers were not thrilled to see the father-to-be give Tank the mystery watermelon.
"Are you serious," one Twitter critic asked. "Who had the bright idea to give this animal food coloring? How dumb can you be? And they're having a kid??? God help us all." Another critic was not as harsh.
"Jell-O may be good for humans but it is not the best thing for animals," the social media viewer wrote. "There is a lot of sugar in Jell-O and other artificial ingredients that a hippo's system may not be able to digest. Did you all do any research before deciding to do this?"
The expectant couple assured their critics that they in fact researched the matter. "This was not a rush job," the father-to-be wrote in response to all the scrutiny. "We asked Tank's caregiver what would be best."
If given the opportunity, would the couple do things differently? "I think we would do it again," the mom-to-be says. "We probably wouldn't share it with the world, though," she added. "There are way too many critics out there."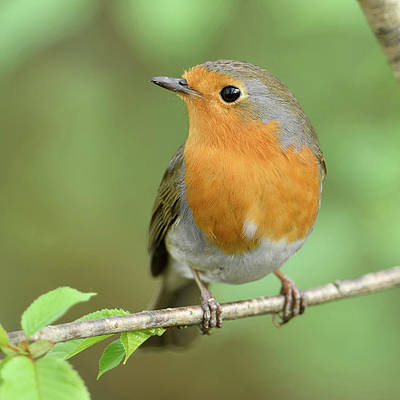 The color peach is most associated with the fruit of the same name. Apart from the fruit and a few flowers, the color peach is not commonly found in nature. There are certainly very few animals that have any shades of peach. However, there is one breed in birds that do display the color peach on its chest. The Eurasian Bullfinch is a small-size but bulky looking bird that is native to Europe and certain regions of Asia. Their range of travel is estimated to be around ten million square kilometers. Their preferred habitat parks, gardens, hedges, trees, and agricultural areas. They get their name from the bull-shaped head. Parts of the upper body are colored grey while the feathers are a mixture of black and white. The legs and feet are pinkish-brown in color. Juvenile bullfinch birds have the same shape as adult birds but they don't have the same colors. The young ones are mostly grey and brown.
For breeding purposes, the Eurasian Bullfinch nests in tall bushes. They lay about 4-7 eggs. The chest is often mistakenly described as red, but it is as peach as it gets. The males have brighter colors, while the females have a slightly beige color on their chest. Their unique color makes them easily recognizable from other birds with similar size and shape. Although the bird has a bulky shape, it is considered a small to medium-sized bird.
They are social creatures and are often found in pairs or groups. They are mostly found busy looking for seeds. Only 10% of BTO Garden BirdWatch gardens have the Bullfinch. Their shy and reclusive personality makes them a rare bird to fine. Although they mostly eat seeds, for their young ones do they occasionally feed on insects. Initially, they were mostly found in woodlands but have now slowly moved to gardens too. Although they migrate during winter months, mostly they stay in the same spot throughout their lives. If you are looking to spot one, try to look for them in a suburban garden with scrubs or thick hedgerows. They prefer to find a thick cover for the nests. As food supply has become more scattered, it has forced the bullfinch to travel more often.
There are reclusive in personality and shy away from human contact. During colder months, they migrate to southern regions of Europe and Asia. Their diet mostly consists of seeds from plants such as ash, elm, and nettle. Their liking for flower buds made them be considered as a pest of fruit trees. Although they are not considered to be an endangered species, their population has seen a decline due to the loss of arable weeds and new agricultural practices.
One of the unique features of the Eurasian Bullfinch is its ability to store seeds in a small sac at the bottom of their mouths. This feature is useful when they have to bring back seeds from long distances for their young ones. Amongst the finch species of bird, the Bullfinch is the only bird that has evolved into adapting this remarkable sac in the mouth.
Another stunning feature of the Eurasian Bullfinch is their singing ability. They have a beautiful soft and subtle call. When the male seeks to attract the females, it uses a soft tone mostly audible to other bullfinch birds only. The call from the male is a polite descending set of notes, repeated at specific intervals. The bullfinch is also skillful in mimicry and is popular birds to keep as pets. They are even able to follow tunes played to them.