Couple Renews Wedding Vows 75 Years Later, You Won't Believe Where!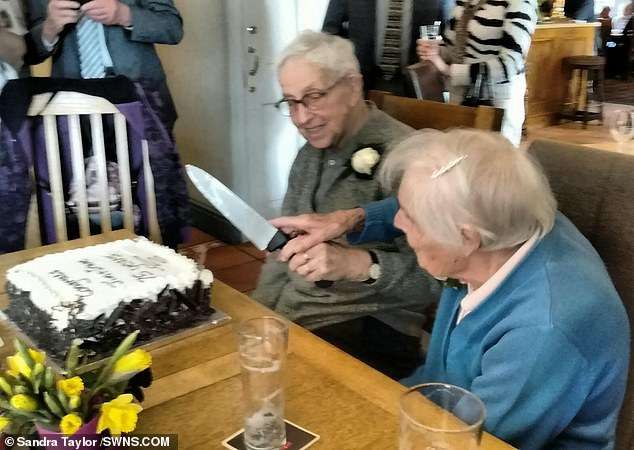 Weddings can be some of the most romantic events in the world. When Jim and Irene Richardson tied the knot on April 12, 1944, they knew that they were getting together for the long-haul. Their marriage began during World War II which was a time of great unrest. Jim and Irene were 20 and 19-years-old respectively and that meant that they had a lot of life ahead of them. The two had met during a village dance in Lancashire and it wasn't long until they were tying the knot for good. Now, 75 years later, Jim and Irene are going back home to renew their vows, in the very spot that they were married.
At 95 and 94 years old, Jim and Irene were ecstatic to head back home to Lancashire in order to celebrate their diamond anniversary. After 75 years of marriage together, they knew that they wanted to go 'back in time' in order to celebrate the start of their beautiful marriage. The retired farmers knew that they wanted to go back to the exact place that they had gotten married so that they could recreate their wedding photo. Believed to be the longest married couple in Lancashire, the celebration ended up getting quite a bit of attention.
The service began at 2 P.M., exactly as it had in 1944. Jim and Irene stood in the exact spots that they had stood in originally, with tears in their eyes and smiles on their faces. There were multiple reasons as to why this moment was so special for the couple. With four children together, Jim and Irene had made a wonderful life together. However, Jim had always regretted not properly thanking his mother during his speech. His granddaughter, Sandra Taylor, decided to help him pay proper tribute by putting together the ceremony.
The wedding was held at St Michael's CE Church which is located in the heart of Lancashire. There were four children, eight grandchildren, nine great-grandchildren, and one great, great-grandchild in attendance. Needless to say, Jim and Irene had the whole family gathered for the emotional and touching event. Sandra was proud of how the event turned out for her grandparents, and she made sure to capture as many photographs as possible.
Back in the '40s, Jim had proposed to Irene while taking her for a bike ride. Jim had stopped their ride in a beautiful copse of trees on their cycling path in order to get on one knee and propose. In 1944, Jim and Irene were driven to Preston in order to get their photographs done for their wedding. Their wedding feast came from a local farm and it had featured salmon that were fished from the Lune river. Back then, Jim had worked as a mini-bus driver while Irene worked at a cafe. The two then spent decades together as farmers before retiring to St. Michael's.
For the vow renewal, Sandra made sure to emulate as much of the original wedding as possible — with the addition of a special thank, you to Jim's dearly departed mother. Jim and Irene were ecstatic with how the wedding turned out. Jim got to walk down the aisle to the Wedding March, and he claimed that the experience had made him feel 'six feet tall'. Jim would go on to say that he was proud of his entire family, and he would happily do it all again. Irene was equally overjoyed, claiming that she could always go to Jim and the rest of her family with her troubles. Irene concluded her comments on the renewal by saying simply, "It has been a lovely life."
Zookeepers Set Up Camera And Capture Pregnant Rhino Giving Birth Without Any Assistance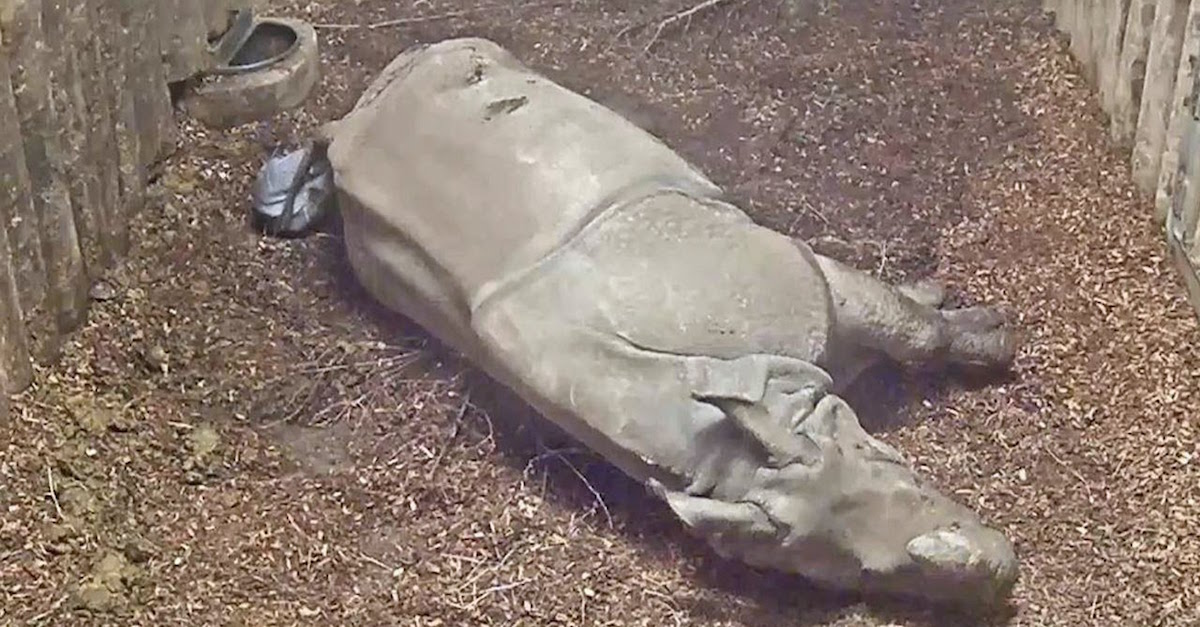 For a whopping sixteen months, Asha carried her baby in her womb. Asha, a rare greater one-horned rhinoceros, lives at the Chester Zoo in Cheshire, England. Luckily, her labor and delivery were much quicker than the gestational period was for her baby Rhino to come into the world.
After only about 20 minutes of labor, Asha successfully delivered a healthy male calf in the early morning hours on May 3, 2018, at her home at the Chester Zoo. The staff at the zoo were able to capture Asha's labor and delivery on video. The mama had an easy delivery on the floor of her enclosure and did not require assistance from the staff as she labored and brought her 132-pound baby boy. Once he is fully grown, Asha's son will balloon to an eye-popping two tons plus in weight!
Guests of the Chester Zoo were excited to visit the little rhino and his mama in their exhibit. Asha's baby is named Akeno which means "beautiful sunrise." Along with his birth, Akeno's first steps were also caught on tape along with snuggles with his 11-year-old mother Asha. They are a hit at the zoo and seem to be getting along well.
The staff at the well-visited zoo have been working towards keeping beautiful animals like Asha and baby Akeno together and better protected. One-horned rhinos are one-horned rhinos that are endangered at this point in a critical way and the staff is hoping the miraculous birth will not only attract visitors to the zoo but will draw attention to their work on this front. Animals like Asha and baby Akeno are the object of hunters who illegally poach them to be able to obtain their horns and sell them. There is a market for them as they are used in traditional Chinese medicine. A hunter can sell a single horn on the Asian black market for around $65,000 United States dollars. Even more offensive is the fact that wealthy hunters simply want the horns to hang on their walls and show off to friends as a status symbol of wealth and popularity.
According to a staff member of the Chester Zoo, not long ago there were less than 200 greater one-horned rhinoceros in the wild.
"They were hunted almost to extinction. Just in time steps were taken to protect them. Now there are about 2,600, but they still face threats in India and Nepal… it's important we do all we can to stop their numbers going down to critical levels again."
As the staff and many others work hard to fight against the illegally poaching of these beautiful animals, Asha and Akeno, who appears like he is dressed in a dark gray suit of armor, are enjoying their stay at the zoo and the many delighted visitors they come into contact with each day. The birth of Akeno on video has drawn more new visitors to the Chester Zoo and everyone seems to be happy with this new situation.