Couple Renews Wedding Vows 75 Years Later, You Won't Believe Where!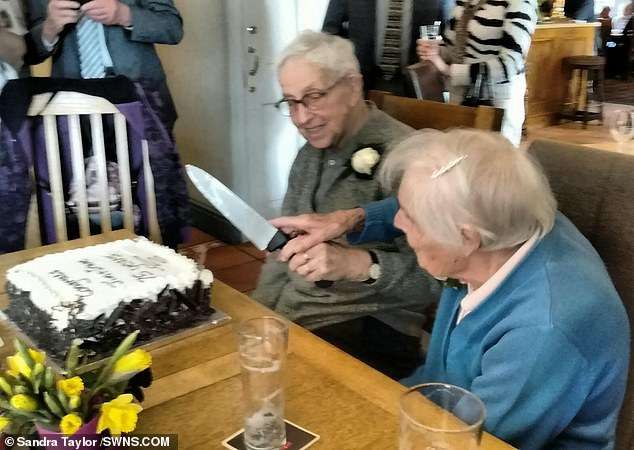 Weddings can be some of the most romantic events in the world. When Jim and Irene Richardson tied the knot on April 12, 1944, they knew that they were getting together for the long-haul. Their marriage began during World War II which was a time of great unrest. Jim and Irene were 20 and 19-years-old respectively and that meant that they had a lot of life ahead of them. The two had met during a village dance in Lancashire and it wasn't long until they were tying the knot for good. Now, 75 years later, Jim and Irene are going back home to renew their vows, in the very spot that they were married.
At 95 and 94 years old, Jim and Irene were ecstatic to head back home to Lancashire in order to celebrate their diamond anniversary. After 75 years of marriage together, they knew that they wanted to go 'back in time' in order to celebrate the start of their beautiful marriage. The retired farmers knew that they wanted to go back to the exact place that they had gotten married so that they could recreate their wedding photo. Believed to be the longest married couple in Lancashire, the celebration ended up getting quite a bit of attention.
The service began at 2 P.M., exactly as it had in 1944. Jim and Irene stood in the exact spots that they had stood in originally, with tears in their eyes and smiles on their faces. There were multiple reasons as to why this moment was so special for the couple. With four children together, Jim and Irene had made a wonderful life together. However, Jim had always regretted not properly thanking his mother during his speech. His granddaughter, Sandra Taylor, decided to help him pay proper tribute by putting together the ceremony.
The wedding was held at St Michael's CE Church which is located in the heart of Lancashire. There were four children, eight grandchildren, nine great-grandchildren, and one great, great-grandchild in attendance. Needless to say, Jim and Irene had the whole family gathered for the emotional and touching event. Sandra was proud of how the event turned out for her grandparents, and she made sure to capture as many photographs as possible.
Back in the '40s, Jim had proposed to Irene while taking her for a bike ride. Jim had stopped their ride in a beautiful copse of trees on their cycling path in order to get on one knee and propose. In 1944, Jim and Irene were driven to Preston in order to get their photographs done for their wedding. Their wedding feast came from a local farm and it had featured salmon that were fished from the Lune river. Back then, Jim had worked as a mini-bus driver while Irene worked at a cafe. The two then spent decades together as farmers before retiring to St. Michael's.
For the vow renewal, Sandra made sure to emulate as much of the original wedding as possible — with the addition of a special thank, you to Jim's dearly departed mother. Jim and Irene were ecstatic with how the wedding turned out. Jim got to walk down the aisle to the Wedding March, and he claimed that the experience had made him feel 'six feet tall'. Jim would go on to say that he was proud of his entire family, and he would happily do it all again. Irene was equally overjoyed, claiming that she could always go to Jim and the rest of her family with her troubles. Irene concluded her comments on the renewal by saying simply, "It has been a lovely life."
Elderly Strangers Fall in Love During Flight, You Won't Believe What Happens Next!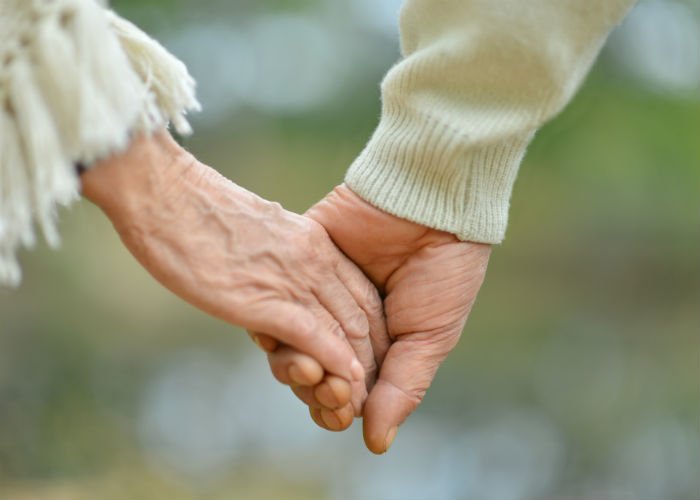 We owe it to ourselves to travel the world. After all, you will never know what's out there waiting for you unless you go to look. Just a few weeks ago, an airline ticket agent experienced the wonders of travel firsthand. Under the username @vvuxian, Twitter users were regaled by a heartwarming story of love found in the air between two elderly strangers. @vvuxian shared the entire story on Twitter through a series of tweets that culminated in what we can only describe as a true Hollywood ending — only in real life!
The story starts with @vvuxian working at an airline counter, just like any other day. As an airline ticket employee, @vvuxian was ready to assist customers as they came to her desk with questions regarding their flight. An elderly lady in her 70s approached @vvuxian with a seemingly strange request. The unnamed woman, who had just arrived on a flight from Canada, was seemingly looking for a stranger. The elderly woman asked @vvuxian if anyone arriving from Spain had been looking for her because the two were supposed to be meeting up. As an airline employee, @vvuxian knew that she couldn't share private information about other passengers.
The elderly woman accepted the rules laid out by @vvuxian, albeit looking sad in the process. Curious to find out what happened, @vvuxian asked for more information. The woman explained that she had met a stranger on her flight from Canada and that the two had fallen in love during their 11-hour flight. Unfortunately, they had to separate on connecting flights from Spain, but they had made a deal to meet up with one another when they reached their final destination. Unfortunately, the stranger had never shown up. What once looked like a Hollywood romance was quickly turning into a sad tale of reality. Was there nothing that could be done?
Unfortunately, @vvuxian knew that she couldn't help the woman, but she wished her well all the same. After the woman explained that she couldn't reach the stranger by telephone, all seemed to be lost. @vvuxian took down the passenger's phone number and promised to call her if anybody showed up. The woman left the ticket counter and @vvuxian probably assumed that this was the end of the story. We all know that this wasn't the case.
An hour later, during her lunch break, @vvuxian heard a co-worker talking to another elderly woman. The stranger at the counter was explaining that she was supposed to meet a friend but that she couldn't get ahold of her. The woman explained that she had met a stranger on a flight but that they had been separated during their connecting flights. This was her! This was the second lost lover! According to @vvuxian, she basically threw her sandwich in order to run to the front desk. Our heroic airline ticket agent quizzed the new stranger with questions, asking her if she had just come from Spain and was she looking for a certain person? The stranger nods and nods again. This was it!
Deciding to risk it all, @vvuxian calls the phone number that had been left by the earlier visitor. Within minutes the second woman appears at the counter, basically at a sprint! The two collapse into a loving embrace before showering @vvuxian in the thanks. Happy just to have helped, @vvuxian wishes them well while nearly tearing up from happiness herself. A little while later the two elderly lovers return with a thank-you gift, a collection of delicious chocolates. Now, who says that real life can't be like the movies?