Couple Renews Wedding Vows 75 Years Later, You Won't Believe Where!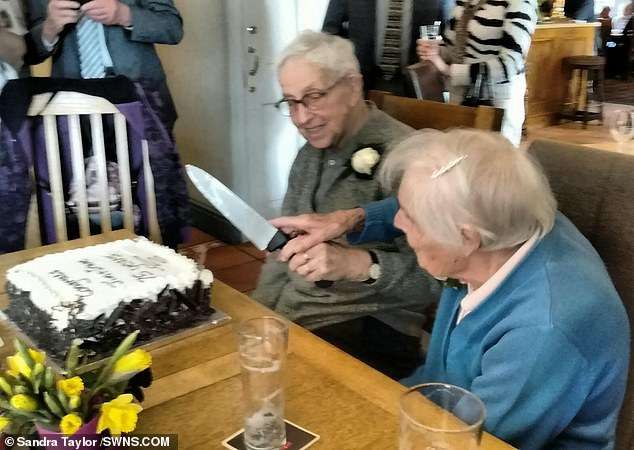 Weddings can be some of the most romantic events in the world. When Jim and Irene Richardson tied the knot on April 12, 1944, they knew that they were getting together for the long-haul. Their marriage began during World War II which was a time of great unrest. Jim and Irene were 20 and 19-years-old respectively and that meant that they had a lot of life ahead of them. The two had met during a village dance in Lancashire and it wasn't long until they were tying the knot for good. Now, 75 years later, Jim and Irene are going back home to renew their vows, in the very spot that they were married.
At 95 and 94 years old, Jim and Irene were ecstatic to head back home to Lancashire in order to celebrate their diamond anniversary. After 75 years of marriage together, they knew that they wanted to go 'back in time' in order to celebrate the start of their beautiful marriage. The retired farmers knew that they wanted to go back to the exact place that they had gotten married so that they could recreate their wedding photo. Believed to be the longest married couple in Lancashire, the celebration ended up getting quite a bit of attention.
The service began at 2 P.M., exactly as it had in 1944. Jim and Irene stood in the exact spots that they had stood in originally, with tears in their eyes and smiles on their faces. There were multiple reasons as to why this moment was so special for the couple. With four children together, Jim and Irene had made a wonderful life together. However, Jim had always regretted not properly thanking his mother during his speech. His granddaughter, Sandra Taylor, decided to help him pay proper tribute by putting together the ceremony.
The wedding was held at St Michael's CE Church which is located in the heart of Lancashire. There were four children, eight grandchildren, nine great-grandchildren, and one great, great-grandchild in attendance. Needless to say, Jim and Irene had the whole family gathered for the emotional and touching event. Sandra was proud of how the event turned out for her grandparents, and she made sure to capture as many photographs as possible.
Back in the '40s, Jim had proposed to Irene while taking her for a bike ride. Jim had stopped their ride in a beautiful copse of trees on their cycling path in order to get on one knee and propose. In 1944, Jim and Irene were driven to Preston in order to get their photographs done for their wedding. Their wedding feast came from a local farm and it had featured salmon that were fished from the Lune river. Back then, Jim had worked as a mini-bus driver while Irene worked at a cafe. The two then spent decades together as farmers before retiring to St. Michael's.
For the vow renewal, Sandra made sure to emulate as much of the original wedding as possible — with the addition of a special thank, you to Jim's dearly departed mother. Jim and Irene were ecstatic with how the wedding turned out. Jim got to walk down the aisle to the Wedding March, and he claimed that the experience had made him feel 'six feet tall'. Jim would go on to say that he was proud of his entire family, and he would happily do it all again. Irene was equally overjoyed, claiming that she could always go to Jim and the rest of her family with her troubles. Irene concluded her comments on the renewal by saying simply, "It has been a lovely life."
'Chewy' Online Pet Store Offers Incredible Gesture to Grieving Pet Owner.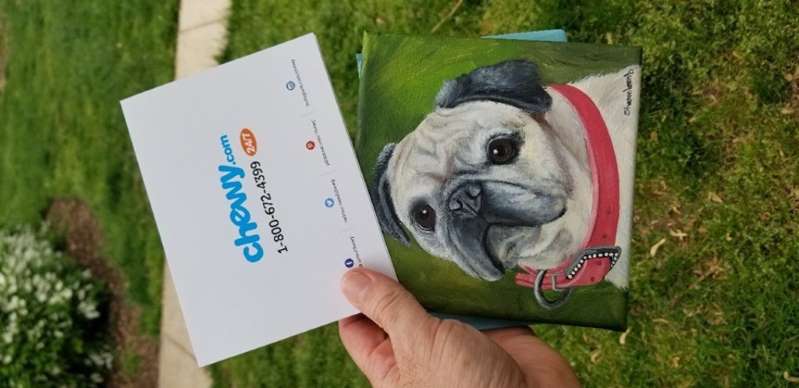 When you adopt a pet, you are bringing them into your family for life. When you lose a pet, it feels like you just lost a member of your family. While the grief that we feel over losing our beloved pets is not easy to forget, there are kindhearted souls out there that are doing their part to make it easier. Joseph Inabnet had to put down his 14-year-old pug, named Bailey, due to continual health problems that were not getting better. With a bag of prescription pet food that he could no longer use, Inabnet decided to contact the online pet retailer 'Chewy', in order to see if he could get a refund. What happened next would leave Inabnet crying bittersweet tears of happiness. Let's see if you can keep your tears from flowing!
According to Inabnet, Bailey had been struggling with health issues since her fifth birthday. In reality, Inabnet had assumed that he would have to let her go before she turned eight. However, Inabnet worked hard with Bailey's veterinarian, and they were able to extend her life for almost a full decade, thus allowing Inabnet and Bailey to share many moments of joy together. One of Bailey's favorite tricks was to sit on her backside in order to beg for treats. Inabnet loved to take pictures of Bailey when she performed this trick, and he sent one photo to Chewy along with his email, detailing the tragic loss of his best furry friend. Chewy told Inabnet to donate the pet food to a shelter and that they would send him a refund. Inabnet thought that this was the end of the story, but it was not.
Weeks later, Inabnet received a curious package in the mail from Chewy. Not sure what the object was, Inabnet slowly opened the package. As he unwrapped the package, weeks after saying goodbye to Bailey, his heart began to thud. What could be in here? What did Chewy send him? When he finally opened the package, he found a hand-painted portrait of Bailey doing her favorite trick. Inside of the package was a handwritten note from the owners of Chewy, sending love to Inabnet and a promise to support him if he ever needed anything. The painting captured Bailey in all of her silly joy and Inabnet was overcome with emotion. How could he not be? Inabnet was quick to share the lovely portrait on social media whereupon it was quicker to go viral. After being shared hundreds of thousands of times, Inabnet's story was soon all over the internet.
While Inabnet will never truly get over the loss of Bailey, he was afforded one of the kindest parting gifts that a pet owner could ever ask for. Inabnet praised the portrait a thousand times over before tearfully talking about his beloved pup. Bailey loved to always do her 'sit up' trick, and she had even been attempting to do it when he had to put her down due to her terminal illness. With one portrait and a lovely letter, Chewy was able to change Inabnet's last memories of his faithful, furry friend. Bailey was Inabnet's first pet, and he was quick to talk about how much she had changed his life. Inabnet went on to point out that he had never been closer to any animal and that he didn't know if he ever would be again. It's clear to see that Bailey left an impression on Inabnet, and we are happy to read that Chewy helped him to get through the grieving process.