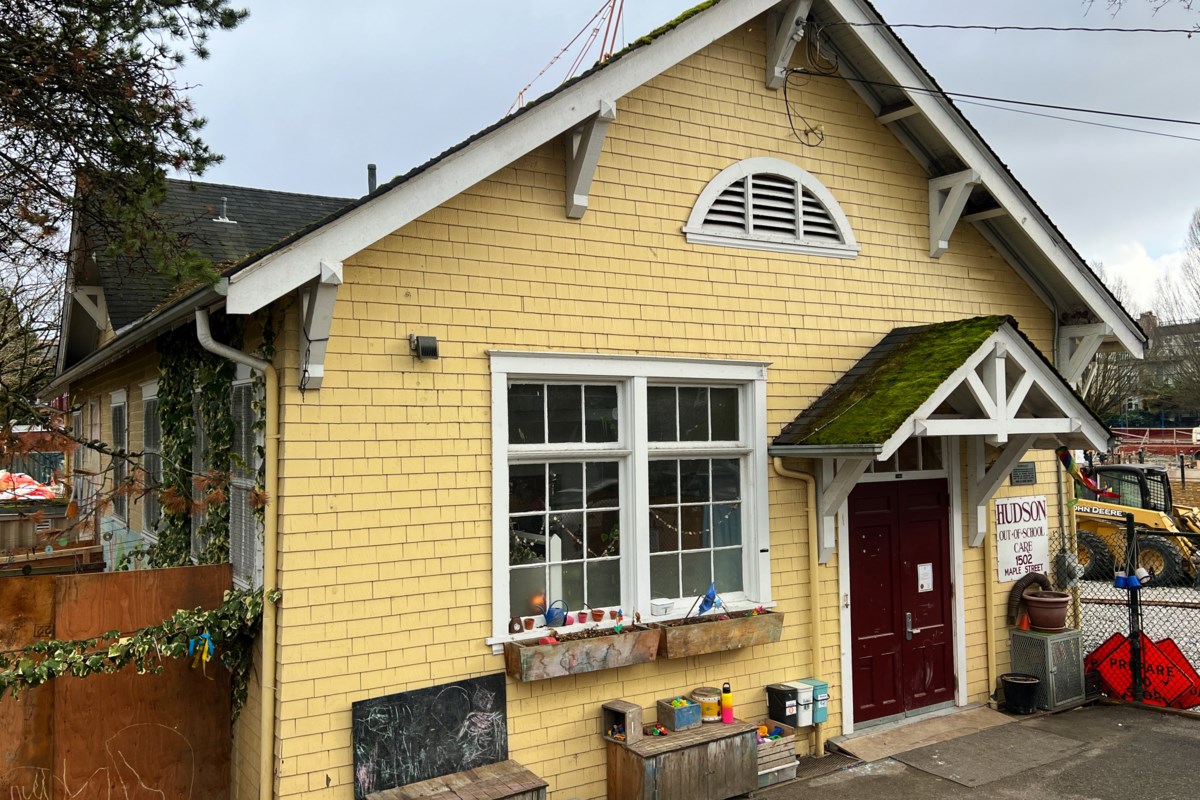 Charming Vancouver Schoolhouse Spared from Demolition and Given New Purpose
In the vibrant city of Vancouver, a bright yellow and charming schoolhouse stood for over a century, capturing the hearts of many. This 111-year-old building, nestled in the Kitsilano neighborhood, was on the verge of being torn down and lost forever. However, a fortunate turn of events saved the historic schoolhouse from demolition, and it has found a new lease on life, thanks to the efforts of the Squamish Nation.
The picturesque schoolhouse had been a beloved part of the community, and its impending demolition raised concerns among locals who recognized its cultural and historical significance. Faced with the prospect of losing this unique piece of heritage, the Squamish Nation stepped in with a remarkable solution – they decided to move the entire schoolhouse by barge to a new location, preserving its legacy.
The decision to save the schoolhouse was met with relief and excitement by Glyn Lewis from Renewal Home Development, who had been advocating for its preservation. Lewis had tirelessly pushed for the schoolhouse to be repurposed and relocated to another community, demonstrating that responsible and sustainable alternatives exist to demolition.
"I'm relieved. I'm excited," Lewis expressed. "We're proving with this little yellow schoolhouse there are more responsible, sustainable pathways to removing a building. We shouldn't just be bulldozing everything because it's the easy thing to do."
This sentiment reflects a growing awareness that the traditional methods of tearing down buildings can often lead to wasteful practices. Lewis highlighted the need for a more thoughtful approach to urban development. "I generally support the densification of the region, and I understand why we're doing that. The challenge is that the process to densify our region is unbelievably wasteful," he explained.
The Squamish Nation shared their plans for the rescued schoolhouse, revealing their intention to modernize and repurpose it as a center for early childhood education. This transformation will play a vital role in teaching Sḵwx̱wú7mesh sníchim (Squamish language) to young learners and nurturing their connection to the wider Squamish culture.
Bob Sokol, the nation's director of planning and capital projects, expressed enthusiasm for the project. The community was already considering the establishment of a new school to teach children the Squamish language and culture, making the repurposing of the schoolhouse a perfect fit.
The undertaking to save and relocate the schoolhouse comes at a cost of $150,000. A significant portion of this budget, $80,000, is being contributed from funds that the Vancouver School Board had initially allocated for the building's demolition.
The Vancouver School Board, upon learning of the Squamish Nation's plans, made the commendable decision to cancel the demolition. The schoolhouse had been deemed to be in "extremely poor condition" and had outdated systems that posed challenges for maintenance and updates.
The origins of the schoolhouse date back to 1912 when it was established as a Manual Training School, providing students with practical skills in metalwork and woodworking. The building's strong structure and recent system upgrades, however, challenged the notion that it was beyond repair.
"It's 110 years old, but it's got beautiful, first-growth beams in it, and a lot of the systems were upgraded in the last 15 years," Lewis highlighted, expressing gratitude that the schoolhouse will now continue to stand as a testament to the past and a beacon of promise for the future.
500,000-Year-Old Wooden Structure Rewrites History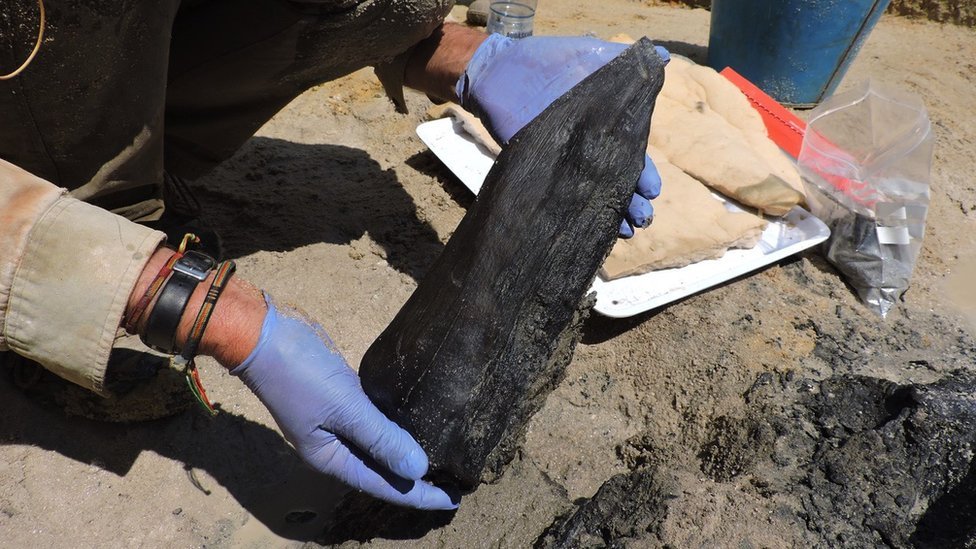 In an archaeological discovery, a wooden structure dating back an astonishing 500,000 years has been unearthed on the banks of a river in Zambia, challenging long-held beliefs about the capabilities of ancient humans. Researchers stumbled upon these ancient wooden logs, a revelation that has the potential to reshape our understanding of the lives of early humans.
The find, located on the riverbanks near Zambia's Kalambo Falls, provides compelling evidence that stone-age people may have constructed primitive shelters, forever altering our perception of their intelligence and resourcefulness. Archaeologist Prof Larry Barham, who led the research, was profoundly impacted by the discovery, stating, "This find has changed how I think about our early ancestors."
What makes this find truly remarkable is that it suggests ancient humans did more than merely survive; they thrived by creating something entirely new. These early humans exhibited intelligence, imagination, and craftsmanship by fashioning structures from wood, a material that had never before been transformed into such large and sophisticated objects.
The researchers also uncovered ancient tools, including digging sticks, but the most exciting find was two pieces of wood positioned at right angles to each other. "One is lying over the other, and both pieces of wood have notches cut into them," explained Geoff Duller, a professor of geography at the University of Aberystwyth and a member of the research team. "You can clearly see those notches have been cut by stone tools, making the two logs fit together to become structural objects."
Radiocarbon dating confirmed the wood's age, placing it at a staggering 476,000 years old. This revelation has ignited curiosity about the woodworking traditions of ancient societies, challenging the prevailing notion that early humans led simplistic, nomadic lives.
Perrice Nkombwe, a team member from the Livingstone Museum in Zambia, expressed her astonishment, saying, "I was amazed to know that woodworking was such a deep-rooted tradition. It dawned on me that we had uncovered something extraordinary."
The preservation of the wooden structure itself is a miracle. Typically, wood decays over time unless preserved under specific conditions. However, in the waterlogged environment along the Kalambo Falls, the wood remained intact, essentially pickled by the elements for millennia.
While the exact purpose of this ancient wooden structure remains a mystery, it has sparked numerous speculations. Prof. Duller suggests it might have been used as a place to sit beside the river and fish, although a complete understanding of its function remains elusive.
Moreover, the identity of the individuals who constructed this structure raises intriguing questions. "We don't know – it could have been Homo sapiens, and we just haven't discovered fossils from that age yet," Prof. Duller added. "But it could be a different species – [perhaps] Homo erectus or Homo naledi – there were a number of hominid species around at that time in southern Africa."
This discovery has the potential to enrich our understanding of ancient woodworking techniques, craftsmanship, and human interaction with the environment. As researchers continue their work at the Kalambo Falls site, the pages of history are being rewritten, and our appreciation for the ingenuity of our ancient ancestors grows ever deeper.