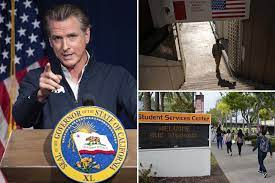 California's New Program Offers In-State Tuition to Mexican Residents Near the Border
In a move to strengthen ties and promote educational opportunities, California has introduced a groundbreaking pilot program allowing low-income Mexican residents living close to the border to benefit from in-state community college tuition rates. Governor Newsom signed a law, opening doors for eligible individuals residing within 45 miles of the border, sparking hope for increased diversity and a more skilled workforce.
Starting next year and extending until 2029, this pilot initiative aims to tap into an untapped resource by providing affordable education to a population often faced with barriers. Assembly member David Alvarez, the mind behind the proposal, highlighted the program's potential to unlock significant opportunities for a more diverse workforce. "This pilot program can unlock a significant untapped resource to prepare a more diverse population among our workforce," Alvarez stated.
At a Senate Education Committee hearing in June, Alvarez further emphasized the necessity of reaching out to this specific demographic. The proposed program acknowledges the challenges faced by low-income Mexican residents residing near the California-Mexico border, providing them with access to affordable higher education.
Mark Sanchez, the president of Southwestern College in Chula Vista, a city situated just 7 miles from the border, underscored the importance of the pilot program. Many students in the region currently navigate their education between the United States and Mexico, facing hurdles that the new initiative aims to address.
"Without this pilot, we risk everything in terms of loss of talent," Sanchez warned during the hearing, highlighting the potential consequences of not implementing measures to support students in this unique position. The program stands as a bridge, connecting educational opportunities on both sides of the border, fostering a more inclusive and skilled workforce.
By making in-state tuition rates accessible to low-income Mexican residents in the specified border region, California is taking a step towards breaking down barriers and promoting equal educational opportunities. As the pilot program unfolds, it has the potential not only to enhance the lives of those directly impacted but also to contribute to the overall diversity and strength of California's workforce in the years to come.
Zimbabwean Ranger's Heroic Effort to Save Unloved Painted Dogs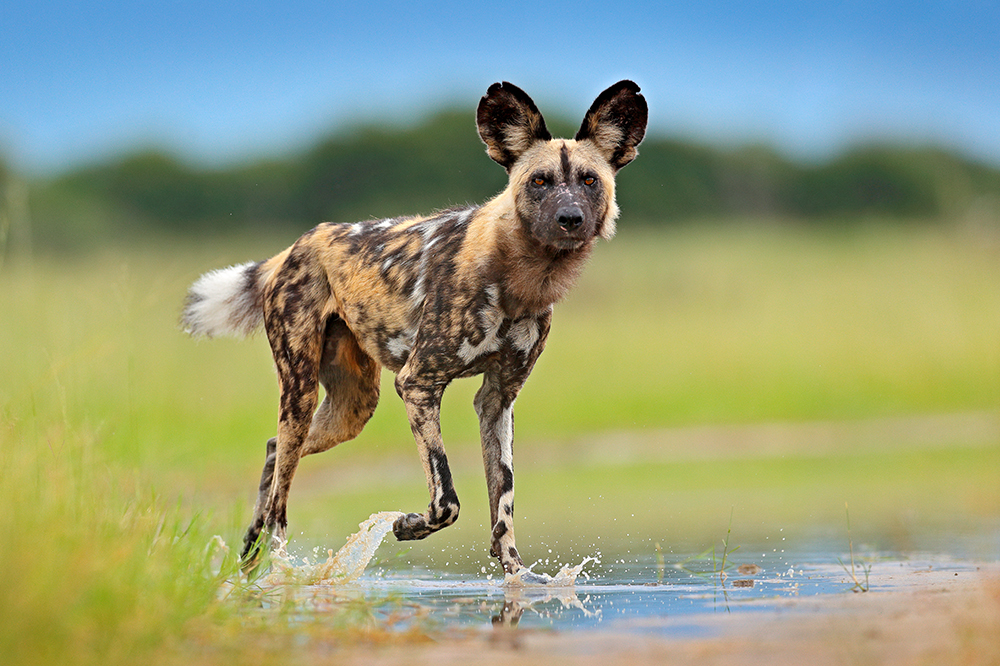 In the vast wilderness of Zimbabwe, where the African sun paints the landscape with its golden hues, a dedicated ranger named Jealous Mpofu has taken up the noble cause of rescuing and reviving the unloved African painted dogs. These striking and highly social animals, also known as African wild dogs, have faced numerous challenges, causing their population to plummet over the years.
African painted dogs are distinctive creatures, adorned with unique coat patterns that resemble a colorful mosaic. Unfortunately, they have been unjustly overlooked by both conservationists and tourists, contributing to a decline in interest and support for their preservation. Jealous Mpofu, however, has emerged as their champion, defying the misconceptions that have surrounded these animals.
Mpofu recalls the biased opinions of his father's bosses, who dismissed painted dogs as rough and undesirable creatures. "They said they didn't kill an animal; they grabbed the flesh. They said they were rough animals," Mpofu shared, shedding light on the unfounded prejudices that have plagued these beautiful canines.
Conservationists and tourists have shown little interest in painted dogs, leaving them vulnerable to various threats. Poachers, initially targeting antelopes, inadvertently ensnare these dogs in their traps. Cars pose another danger as they unwittingly run over these creatures, contributing to the challenges faced by the painted dog population.
Jealous Mpofu's journey with painted dogs began in 1997 when he first laid eyes on these fascinating animals. Growing up trekking barefoot to school and working as a casual laborer in Zimbabwe's national park system, Mpofu left his job when he witnessed the country's decline. His life took a positive turn when he crossed paths with Peter Blinston, a Briton who founded Painted Dog Conservation after being inspired by a Jane Goodall documentary at the age of eight.
Tragedy struck in 2006 when the alpha male in Hwange's last painted dog pack was killed, leading to the group's dispersal. Mpofu and his team played a pivotal role in rescuing the alpha female, bringing her into a rehabilitation enclosure. For six months, Hwange had no painted dogs in the wild, but the team persevered. They released the female and selected an alpha male from the enclosure. Over the years, the female raised as many as 30 puppies, a testament to Mpofu and his team's dedication.
Peter Blinston credits Mpofu with saving dozens of painted dogs' lives, recounting instances where he found and rescued dogs ensnared in traps. Last year alone, Mpofu rescued four dogs from one pack entangled together in snares.
In recognition of his extraordinary efforts, Jealous Mpofu has been named Tusk's Ranger of the Year, an honor bestowed upon him for his quarter-century-long commitment to bringing these unique animals back from the brink of extinction. He will receive the award, along with a grant of £30,000, in London, most likely from Prince William, who played a role in establishing the awards in 2013.
Mpofu, humble and surprised by the news of his award, plans to use the grant to support his family and community. "I share that with painted dogs," Mpofu emphasized, highlighting his commitment to not only these remarkable animals but also the well-being of those around him.
Painted dogs, known for their cooperative and sharing nature, have found an ally in Jealous Mpofu. Through his unwavering dedication, these once-unloved creatures are getting a second chance at life, and Mpofu's story serves as an inspiring testament to the impact one individual can have on the survival of a species.