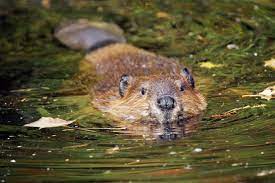 California Harnesses Beavers to Combat Wildfires and Water Issues
For years, beavers have been viewed as bothersome creatures, causing frustration among landowners and agencies. However, with the advent of climate change, these industrious animals are now being recognized as valuable allies. In a significant shift, California has embraced the ecological benefits that beavers can provide, leading to new initiatives aimed at utilizing their natural abilities to create lush habitats, enhance groundwater supplies, and protect against the threat of wildfires.
Historically, beavers were seen strictly as a nuisance species, and efforts were made to control their population. But a paradigm shift has occurred throughout the West, including California, where people are acknowledging the vital ecological role beavers play. Thanks to funding from Governor Gavin Newsom's administration, California has initiated a beaver restoration program, which aims to leverage the beavers' capabilities for the benefit of the environment.
Valerie Cook, beaver restoration program manager for California's Department of Fish and Wildlife, highlights the newfound recognition of beavers' ecological benefits. Their activities can lure species back into urban areas that were once their habitats, enrich groundwater supplies, and create wetland spaces essential for preserving the environment.
Kate Lundquist, director of the WATER Institute at the Occidental Arts & Ecology Center, believes that California's recent shift on beavers is linked to the increasing impact of climate change in the state. The past three years of drought and devastating wildfires have motivated authorities to explore nature-based climate smart solutions, and beaver restoration is seen as one of these effective solutions.
Beaver ponds have proven to be a significant advantage when it comes to wildfire protection. Their strategically built ponds create a natural barrier that prevents the spread of fires, making areas surrounding beaver habitats less susceptible to devastating flames. Researchers and experts, like Fairfax, who has studied beavers and their impact on the environment, attest to the fire-resistant qualities of beaver ponds.
To promote coexistence with beavers, California has introduced a new policy encouraging landowners and agencies to explore alternative solutions before considering lethal measures. Flow devices placed in streams or protective wraps around trees can mitigate beaver-related damage without resorting to killing the animals. The state is also piloting projects to relocate beavers to more suitable habitats where they can contribute positively to the ecosystem.
By giving beavers a chance to thrive and contribute naturally where they are welcomed, California is setting an example for other regions to reconsider their attitudes towards these beneficial creatures. As the state embraces beavers' ecological potential, it takes a significant step towards creating a harmonious environment that benefits both humans and wildlife.

500,000-Year-Old Wooden Structure Rewrites History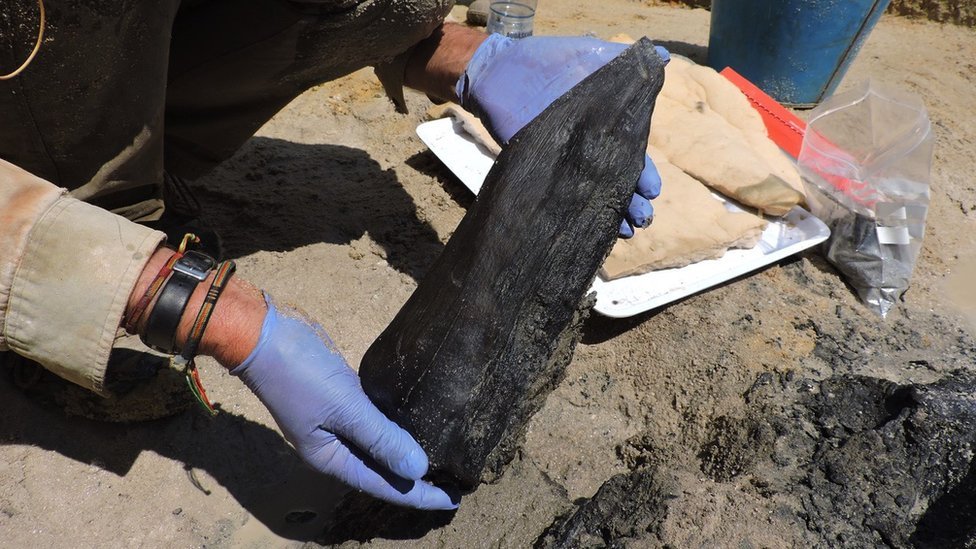 In an archaeological discovery, a wooden structure dating back an astonishing 500,000 years has been unearthed on the banks of a river in Zambia, challenging long-held beliefs about the capabilities of ancient humans. Researchers stumbled upon these ancient wooden logs, a revelation that has the potential to reshape our understanding of the lives of early humans.
The find, located on the riverbanks near Zambia's Kalambo Falls, provides compelling evidence that stone-age people may have constructed primitive shelters, forever altering our perception of their intelligence and resourcefulness. Archaeologist Prof Larry Barham, who led the research, was profoundly impacted by the discovery, stating, "This find has changed how I think about our early ancestors."
What makes this find truly remarkable is that it suggests ancient humans did more than merely survive; they thrived by creating something entirely new. These early humans exhibited intelligence, imagination, and craftsmanship by fashioning structures from wood, a material that had never before been transformed into such large and sophisticated objects.
The researchers also uncovered ancient tools, including digging sticks, but the most exciting find was two pieces of wood positioned at right angles to each other. "One is lying over the other, and both pieces of wood have notches cut into them," explained Geoff Duller, a professor of geography at the University of Aberystwyth and a member of the research team. "You can clearly see those notches have been cut by stone tools, making the two logs fit together to become structural objects."
Radiocarbon dating confirmed the wood's age, placing it at a staggering 476,000 years old. This revelation has ignited curiosity about the woodworking traditions of ancient societies, challenging the prevailing notion that early humans led simplistic, nomadic lives.
Perrice Nkombwe, a team member from the Livingstone Museum in Zambia, expressed her astonishment, saying, "I was amazed to know that woodworking was such a deep-rooted tradition. It dawned on me that we had uncovered something extraordinary."
The preservation of the wooden structure itself is a miracle. Typically, wood decays over time unless preserved under specific conditions. However, in the waterlogged environment along the Kalambo Falls, the wood remained intact, essentially pickled by the elements for millennia.
While the exact purpose of this ancient wooden structure remains a mystery, it has sparked numerous speculations. Prof. Duller suggests it might have been used as a place to sit beside the river and fish, although a complete understanding of its function remains elusive.
Moreover, the identity of the individuals who constructed this structure raises intriguing questions. "We don't know – it could have been Homo sapiens, and we just haven't discovered fossils from that age yet," Prof. Duller added. "But it could be a different species – [perhaps] Homo erectus or Homo naledi – there were a number of hominid species around at that time in southern Africa."
This discovery has the potential to enrich our understanding of ancient woodworking techniques, craftsmanship, and human interaction with the environment. As researchers continue their work at the Kalambo Falls site, the pages of history are being rewritten, and our appreciation for the ingenuity of our ancient ancestors grows ever deeper.