Boy Grows Hair to Make Wig for Friend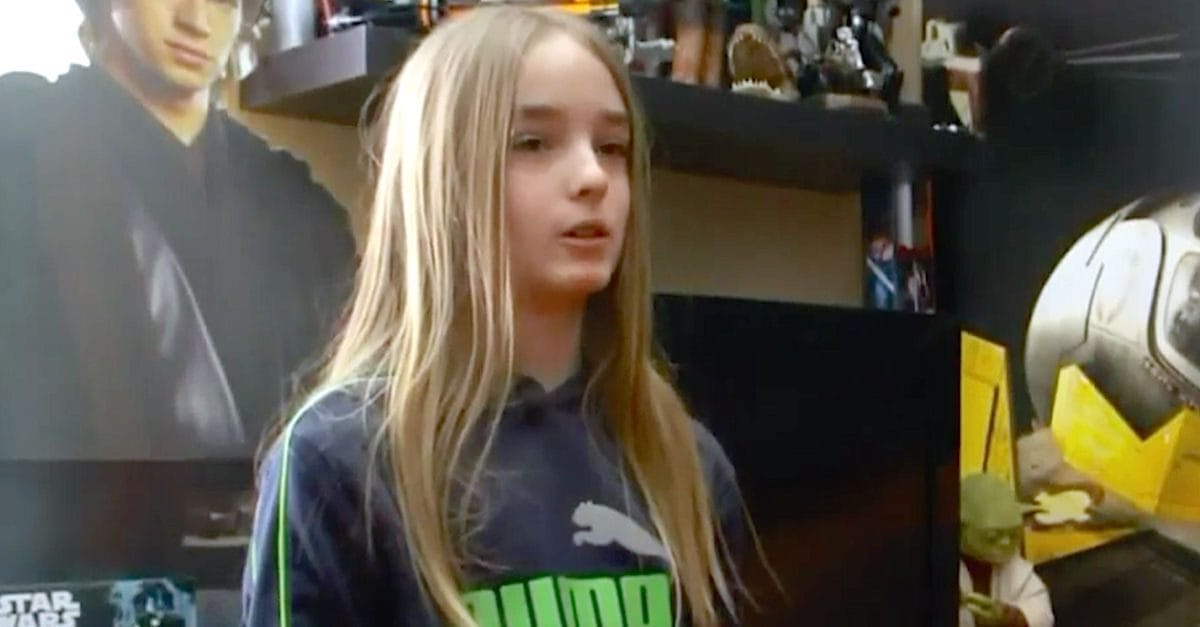 For two years, Morgan from West Jordan, Utah, has stopped cutting his hair and letting it grow out so that he could have enough hair to donate to Wigs for Kids.
Morgan's brown hair goes all the way down to his back. Over time, he has gotten a lot of comments, questions, and strange looks from not only his peers, but also parents who even assume he's a girl due to his long hair. Morgan is a fan of Star Wars, just like many 12-year-old boys. He says that when he goes into the boy's bathroom people can look at him funny and even adults will ask why he is in this bathroom. This isn't the first time Morgan has started growing out his hair. He has done so already and immediately after he donated his hair, he went back to growing his hair out again for another donation. Despite any judgment, Morgan plans to continue the cycles of growing out his hair and donating. His mother, Sandrine, says that Morgan knows first hand what it's like to overcome medical issues. He was born premature at only 27 weeks and spent the first few weeks of his life in the NICU. His mom said that he nearly died but he defied the doctor's expectations and grew up to be a healthy and happy child. He now feels like he wants to do everything he can to help children feel as normal as possible, and that's growing out his hair to make wigs. He's now growing out his hair for a third time after getting it cut, and says that even when it's annoying that people make comments, he's excited about helping out other kids.
Wigs for Kids is a cooperative effort with Certified Cosmetic Therapists throughout North American who share one goal. That goal is to not have children worried about the way they look, especially when going through a health crisis. The company wants the kids to have an opportunity to feel good about themselves. Wigs are valued at $1,800 and are custom-made hair replacements. Each wig is made from human hair and is hand tied, in order to make sure it looks like a child's own hair. These wigs don't come off on the playground or the field, so kids can look the way they did before any health problems and feel better. The founder of the company was a successful hairdresser and after his niece was diagnosed with leukemia, he did research in learning how to make children's wigs. A kid's wig is more difficult because kids are smaller and are more active. He worked with prosthetics specialists and doctors to develop options that would withstand kid activities, such as gymnastics and swimming, and if it gets wet it will still be like everyone else's hair.
In order to donate hair to Wigs for Kids, hair needs to be 12 inches or longer. While the minimum donation is 12 inches, it's encouraged to donate more than 14 inches. The more you can donate, the more of an impact it will have. Once your hair is long enough, you will need to get in contact with a hair professional. The company relies on hair professionals that know how to property cut ponytails and braids for hair that will be donated to Wigs for Kids. Certain steps must be followed in order to make sure your donation is accepted. Once you have your hair ready, you send in your donation. For parents of children who need wigs due to radiation, chemotherapy, alopecia, or another medical reason, you can apply online.
Police Have 45-Minute Standoff With A Tiger Before Discovering It's Just A Toy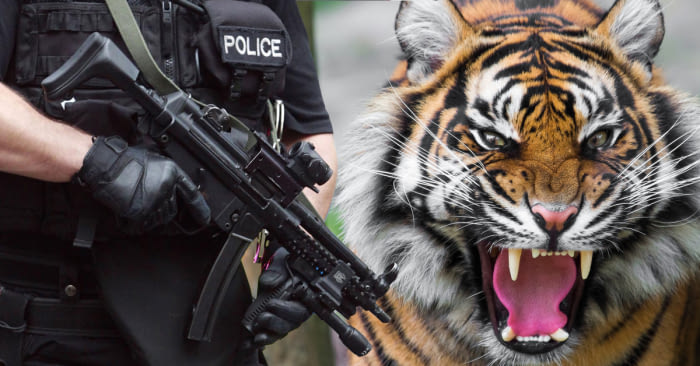 Police have a very difficult job that at times takes a toll on their perception and their ability to judge situations. That being said, sometimes what might seem like the worst situation possible is actually no where near as scary as you might imagine.
Just such a case happened in Scotland when police received a call that a wild tiger was loose on someone's property in February of 2018. The call was about what was perceived to be a wild tiger on the grounds of a farm in the Hatton area that was not restrained or caged. The police took the call from the farm owner himself who claimed he had spotted a real tiger on his farm.
It is not every day that you get a call about a wild animal being loose on someone's property, especially a tiger that could easily kill a person in a matter of seconds. The officers took the time to strategize and figure out how to get the tiger contained without hurting it. They dispatched officers to the farm to take care of the issue and to handle the tiger and before they knew it, they were in a heated and intense standoff with the beast.
They arrived quickly to find the flustered homeowner that was ready for the animal to be removed from his property. The police ended up in a standoff for about 45 minutes before someone noticed something fishy about the ferocious beast. Upon further inspection, it was found that the full size tiger they thought they were fighting, was actually just a stuffed animal that was life size and made to be very realistic.
Though officers felt silly following the call, it was for the best that the animal was not real as it would likely have been killed if it had been. It is not often that this type of animal is loose with the general public, not even in cases where zoos are nearby for the simple fact that they are secured to make sure that they do not escape.
In this case, everything worked out for the best but there have been numerous other cases where an animal escapes or is set free by its owner only to wreak havoc and to scare the living daylights out of everyone that sees them. In most cases, animals that are wild that do escape from captivity are humanely euthanized to prevent them from hurting anyone that is part of the general public.
Officers that were involved in the standoff may have felt silly but in the end it was best for beast and humans alike that the animal turned out to be stuffed. No word on what it was doing on the farm or how it got there but I'm sure the farm owner is happy as well that the ferocious beast turned out to be nothing more than an oversized children's toy that posed no threat.