Boy Grows Hair to Make Wig for Friend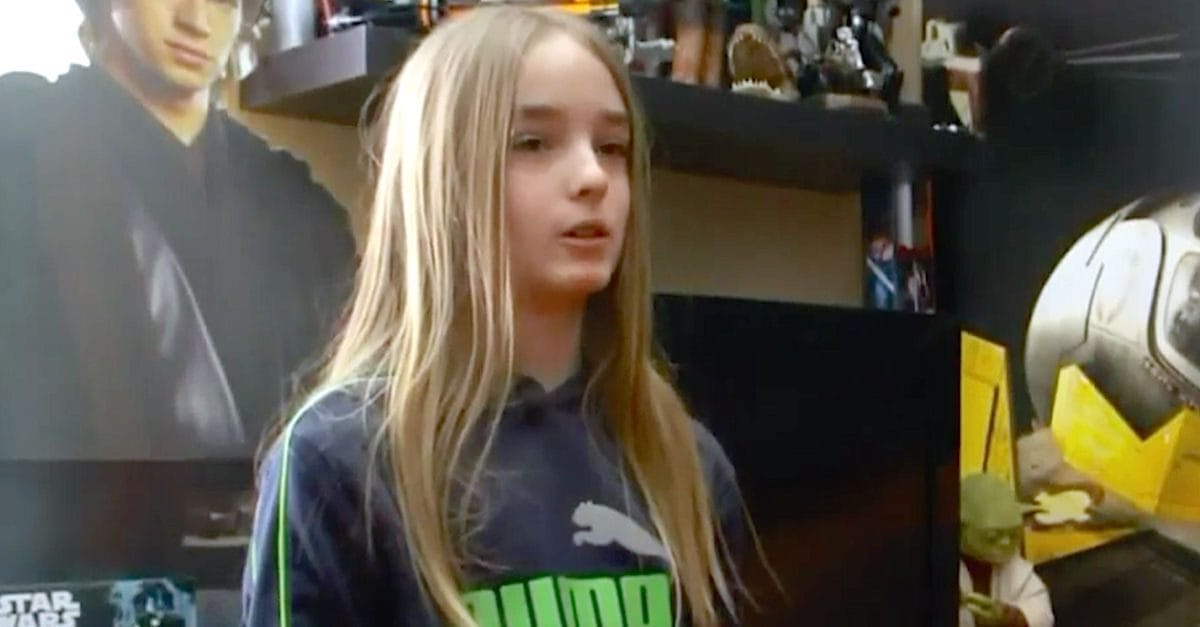 For two years, Morgan from West Jordan, Utah, has stopped cutting his hair and letting it grow out so that he could have enough hair to donate to Wigs for Kids.
Morgan's brown hair goes all the way down to his back. Over time, he has gotten a lot of comments, questions, and strange looks from not only his peers, but also parents who even assume he's a girl due to his long hair. Morgan is a fan of Star Wars, just like many 12-year-old boys. He says that when he goes into the boy's bathroom people can look at him funny and even adults will ask why he is in this bathroom. This isn't the first time Morgan has started growing out his hair. He has done so already and immediately after he donated his hair, he went back to growing his hair out again for another donation. Despite any judgment, Morgan plans to continue the cycles of growing out his hair and donating. His mother, Sandrine, says that Morgan knows first hand what it's like to overcome medical issues. He was born premature at only 27 weeks and spent the first few weeks of his life in the NICU. His mom said that he nearly died but he defied the doctor's expectations and grew up to be a healthy and happy child. He now feels like he wants to do everything he can to help children feel as normal as possible, and that's growing out his hair to make wigs. He's now growing out his hair for a third time after getting it cut, and says that even when it's annoying that people make comments, he's excited about helping out other kids.
Wigs for Kids is a cooperative effort with Certified Cosmetic Therapists throughout North American who share one goal. That goal is to not have children worried about the way they look, especially when going through a health crisis. The company wants the kids to have an opportunity to feel good about themselves. Wigs are valued at $1,800 and are custom-made hair replacements. Each wig is made from human hair and is hand tied, in order to make sure it looks like a child's own hair. These wigs don't come off on the playground or the field, so kids can look the way they did before any health problems and feel better. The founder of the company was a successful hairdresser and after his niece was diagnosed with leukemia, he did research in learning how to make children's wigs. A kid's wig is more difficult because kids are smaller and are more active. He worked with prosthetics specialists and doctors to develop options that would withstand kid activities, such as gymnastics and swimming, and if it gets wet it will still be like everyone else's hair.
In order to donate hair to Wigs for Kids, hair needs to be 12 inches or longer. While the minimum donation is 12 inches, it's encouraged to donate more than 14 inches. The more you can donate, the more of an impact it will have. Once your hair is long enough, you will need to get in contact with a hair professional. The company relies on hair professionals that know how to property cut ponytails and braids for hair that will be donated to Wigs for Kids. Certain steps must be followed in order to make sure your donation is accepted. Once you have your hair ready, you send in your donation. For parents of children who need wigs due to radiation, chemotherapy, alopecia, or another medical reason, you can apply online.
The Little Blue Eyed Miracle Puppy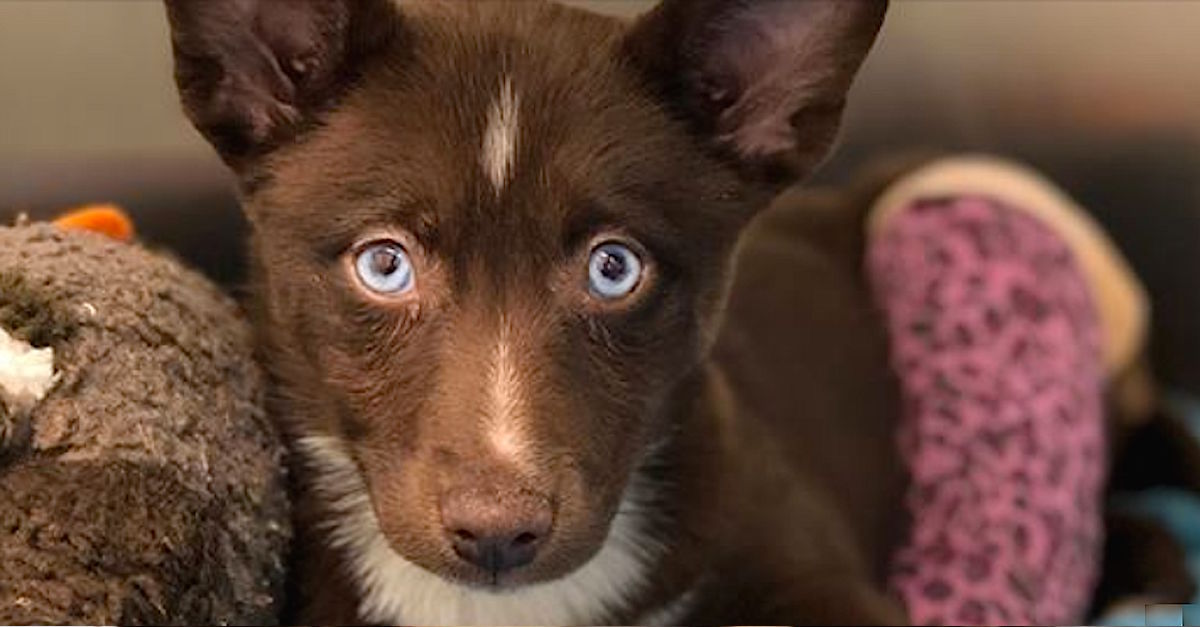 The Massachusetts Society for the Prevention of Cruelty to Animals (MSPCA) received an amazing gift with a new arrival at their shelter. The long lines of people wanting Tahani, the mix of Siberian husky and Pomeranian, were quite a show at the shelter with news reporters arriving in a nice way to honor the miracle gift. Tahani even received gifts of dog bones, toys, and blankets. The shelter had miraculous adoption rates throughout this fun event and directors were pleased to see so many dogs getting adopted by such nice people. The impressive blue eyes of the rare puppy were seen by so many and enjoyed so much by the children that were able to visit calmly with the doggie. The shelter even received additional support with interest from the news stations, potential funders, and people calling about the shelter's hours. Adoption rates made everyone happy and many discussed more events to celebrate the dogs and puppies waiting for the nice people to take them home. All were thankful the dog brought good news and so much happiness for the people that showed up to see her.
The rare puppy was determined to be a "Pomsky", which is a really rare mix and loved for the Siberian blue eyes. At 10-weeks old, the owners weren't sure what to do with the little broken leg so they took the puppy to the shelter. The gift hit the news quickly and all were honored to be a part of such fun as people quickly lined up to see Tahani. The shelter enjoyed the opportunity to hand out information about dog care and adoptions. The young people were pleased to see how much nicer dog shelters are now and many signed up for workshops. The dog trainers that showed up were happy to discuss services and programs for animal care. The proponents of dog shelters are strong to present positive messages about dog care and adoption opportunities.
The kids that showed up asked if they could see more happy doggies. Happily, several group leaders started discussing the opportunity with strong support for the suggestion. All applauded when some of the adults agreed to arrange dog shows. Anyone could bring their dog and many could work with them for the events. They were pleased to understand how simple it would be to have agility courses for the people and their dogs. Other suggestions for outdoor bands and concerts turned into a huge celebration for the little Pomsky dog. The small and larger events that were being planned arrived at the top of the news stories and all were again thankful. Little Tahani looked the cutest and everyone agreed. The news station really enjoyed that all the people were happy with the community outreach and additional support.
The dog shelter was so much better and the staff was thankful for the incredible number of volunteers that signed up. The media that had showed up were enjoying the people and gifts of food that some had brought. The people were thankful they could mingle with the others and everyone was pleased with how polite the groups were together. They kept thanking the little dog and agreeing she had brought so many miracles for everyone. The "feel good story" hit the streets quickly and so many agreed they liked to be so happy with positive news stories about everyone working together in nice ways. Volunteers continued to call the shelter and the amount of support funding had increased in an extraordinary way with little Tahani, the little blued eyed miracle puppy.