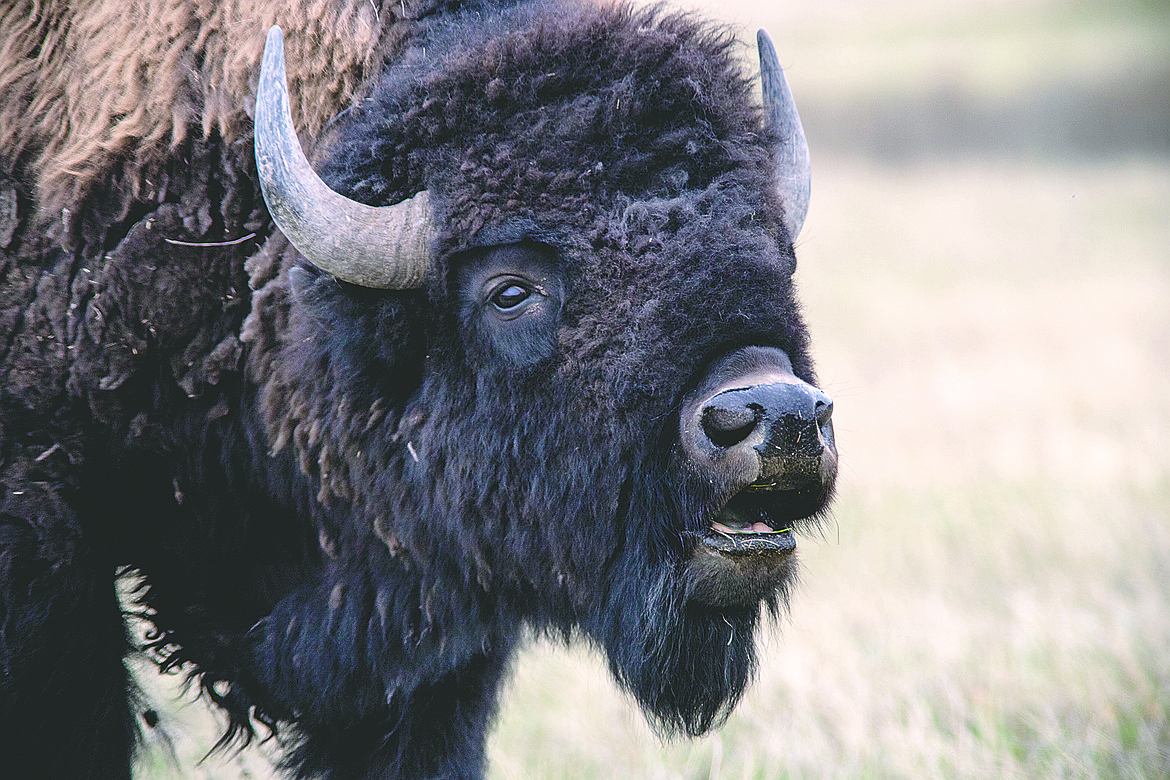 Blackfeet Release Wild Buffalo on Tribal Land: A Momentous Step for Culture and Conservation
In a momentous event for the Blackfeet tribe, 30 wild buffalo were released onto tribal lands near Chief Mountain, marking a significant step towards cultural revitalization and environmental conservation. This endeavor, overseen by Blackfeet Councilman Lauren Monroe Jr, signifies the restoration of an integral part of Blackfeet culture that has endured immense hardship and speaks to the tribe's commitment to shaping their own future.
Chief Mountain holds great significance within the Blackfeet culture. Located in the foothills of the Rocky Mountains, on the eastern edge of Glacier National Park in Montana, it is considered a sacred site and a symbol of cultural heritage for the Blackfeet people.
For generations, the Blackfeet tribe has relied on the buffalo, or bison, as a crucial part of their way of life. The buffalo provided sustenance, clothing, shelter, and spiritual connection. However, the buffalo population was decimated due to overhunting and encroachment by settlers, leading to a severe decline that threatened the tribe's cultural and economic foundation.
Approximately seven years ago, a captive herd of wild buffalo was brought to the Blackfeet tribal lands near Chief Mountain. These buffalo were carefully raised, allowing their population to grow until it was deemed sustainable enough to release them into the wild.
Rosalyn LaPier, a Blackfeet and Métis member, and her family own 120 acres in the foothills of Chief Mountain. They, along with the tribe, have established a conservation district in the area to facilitate the grazing and free movement of not only the buffalo but also other wildlife, such as bears, elk, deer, moose, and antelope. The absence of fences allows these animals to roam freely, as nature intended.
Bison have historically been confined behind fences, even when placed in large areas. This restriction sets them apart from other wild animal species that possess the natural ability to freely roam, traverse fences, and explore vast territories. The absence of free movement limits scientists' understanding of bison behavior and their preferred habitats.
The release of the buffalo on tribal lands, without fences, presents a unique opportunity for scholars and scientists to witness and study the natural movements and behavior of these majestic creatures. Some buffalo have been fitted with collars and solar ear tags, enabling the tribe to monitor their movements and gain valuable insights into their preferred routes and habitat choices.
The release of wild buffalo onto Blackfeet tribal lands represents a profound moment of cultural and ecological significance. It reflects the resilience and determination of the Blackfeet people to reclaim their heritage and forge a future that aligns with their traditions and values. By allowing the buffalo to roam freely across their ancestral lands, the tribe is actively participating in the restoration of a vital ecological balance and embracing a harmonious coexistence with nature.
The Ockendon Solar Farm's Remarkable Transformation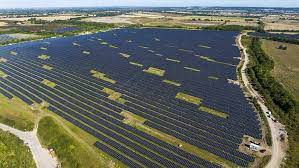 A once-neglected trash dump in England has undergone a breathtaking transformation into one of the United Kingdom's largest solar farms. The Ockendon solar farm, as it is now known, is set to provide electricity to an impressive 15,000 homes. With its 100,000 gleaming solar panels, it proudly stands as the third-largest solar farm in the entire UK.
This remarkable journey from waste ground to green energy oasis reflects the nation's growing commitment to renewable energy and sustainability. Frank Gordon, the director of policy at the Association for Renewable Energy and Clean Technology, highlighted the importance of projects like Ockendon solar farm in addressing the climate crisis. He told The Guardian, "We urgently need more solar in the UK to help meet our legally binding net-zero goals, and this summer's extraordinary global weather has further underlined the need for climate action."
The Ockendon solar farm is a shining example of the UK's transition to cleaner energy sources. Since 2020, nearly half of the nation's power has been sourced from a combination of wind, solar, bioenergy, and hydroelectric sources. This shift towards renewable energy not only reduces harmful emissions but also bolsters energy security and creates jobs in the burgeoning green energy sector.
The transformation of the Ockendon site is nothing short of inspirational. What was once a symbol of waste and environmental neglect has become a symbol of hope for a more sustainable future. As solar farms like Ockendon continue to sprout across the UK, they bring us one step closer to achieving our net-zero emissions goals and safeguarding the planet for generations to come.