Beyond The Walls of An Intriguing NY Farmhouse Abandoned For Four Decades
While there are approximately eight million households in the very populated State of New York, some are more intriguing than others. Every building has a tale, some telling different stories daily.
Others have extraordinary events that are usually tucked away for years, just waiting to be shared. This particular house waited four decades for someone to uncover the mystery behind its walls.
Bryan Sansivero, a renowned photographer, got wind of the property and sought permission from the city authorities to explore it. It carries you to an entirely different period.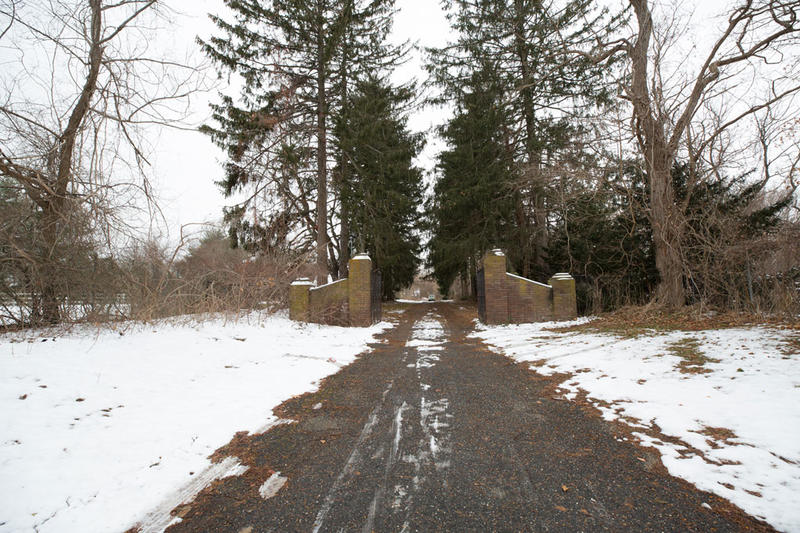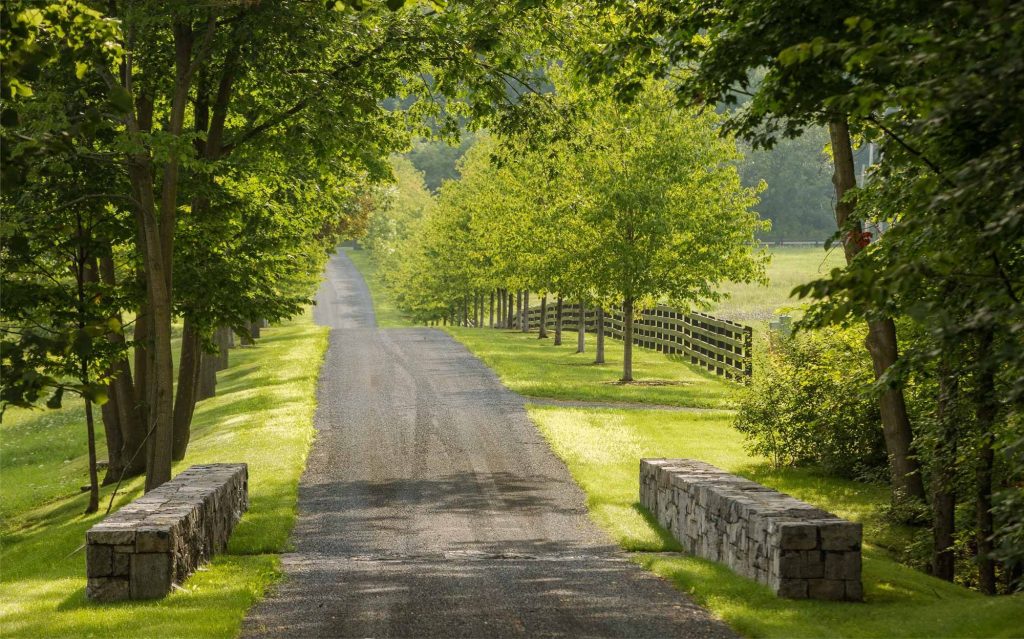 There was no sign out front
Bryan Sansivero was amazed at how well-hidden the farmhouse was. The lengthy driveway follows around to the back of the house.
This is what you'd call hiding in plain sight since a bustling community enveloped it. However, the owners wanted privacy; hence this single-room cabin in the woods could go unnoticed. He says that the place feels like time has paused.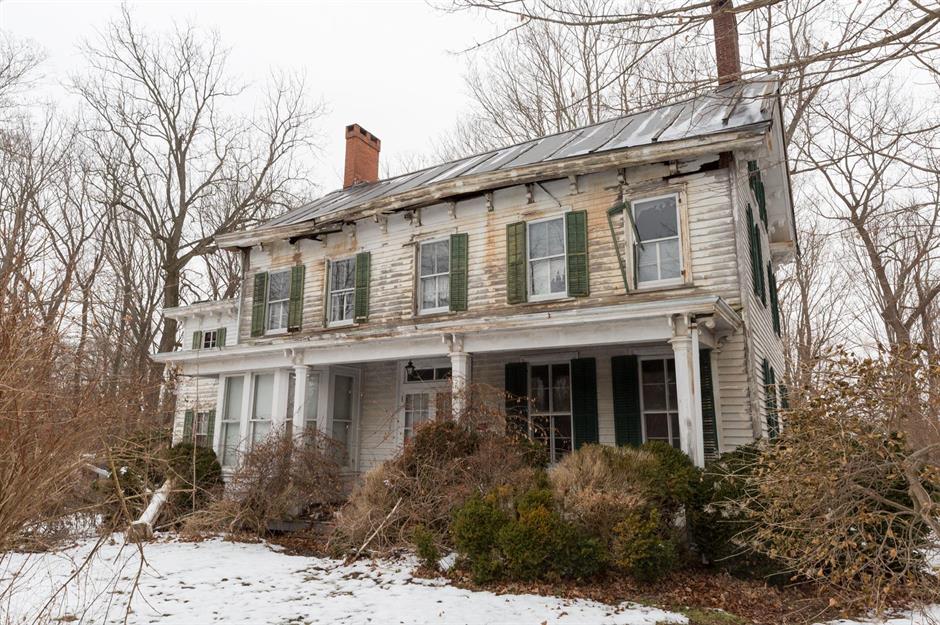 Former Breathtaking Facade Decaying
The Victorian home was once made impressive by its appeal but now is decayed by neglect. Here, we see the main farmhouse, which was built in 1860. The roof has sagged, and one of the columns has fallen.
There are nine acres, a smokery, a garage, an outhouse, a stable, a milk house, a sheep barn, and four smaller barns. Sansivero hopes his pictures will assist in some way to the rehabilitation of a gorgeous and historically meaningful residence.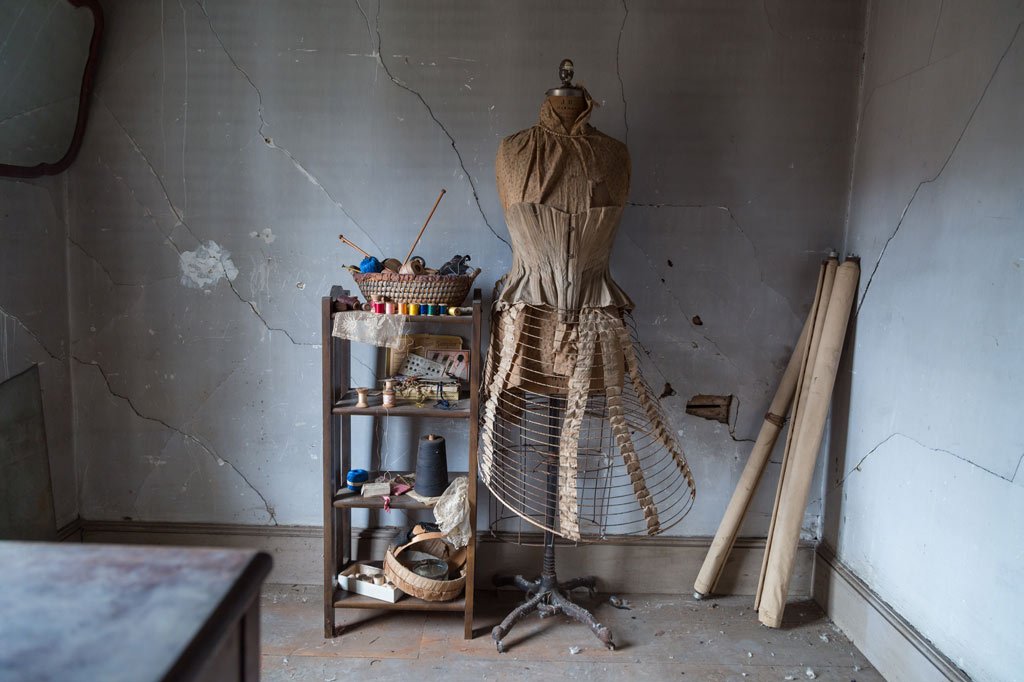 Built Prior to The Civil War
To find the historic farmhouse, you'll have to head to Commack hamlet, which was once Native American territory. This is in the Suffolk County area of NY.
Urbanization has brought about a higher level of development to the Marion Carll Farm location. The ranch has been in existence since the start of the 18th century, prior to the Civil War.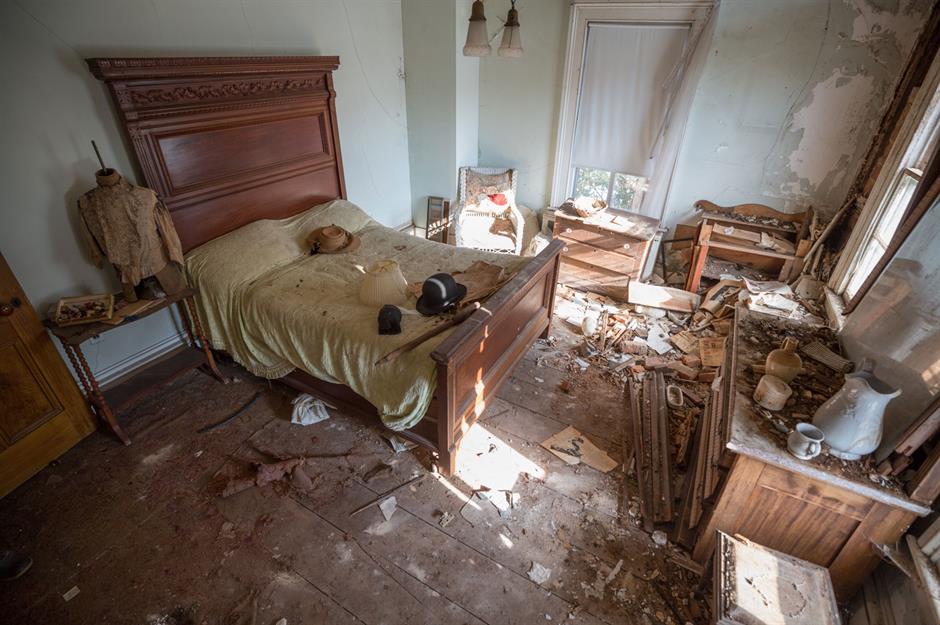 Neglected, But Loaded With Treasures
Sansivero took photos of the plantation repeatedly, with the permission of the local school district and board. He states that each time he visited, he came upon more items that needed to be highlighted.
There was a vast number of valuable pieces of history. These scarce photographs are reminders of how unique the property was before being abandoned and eventually demolished.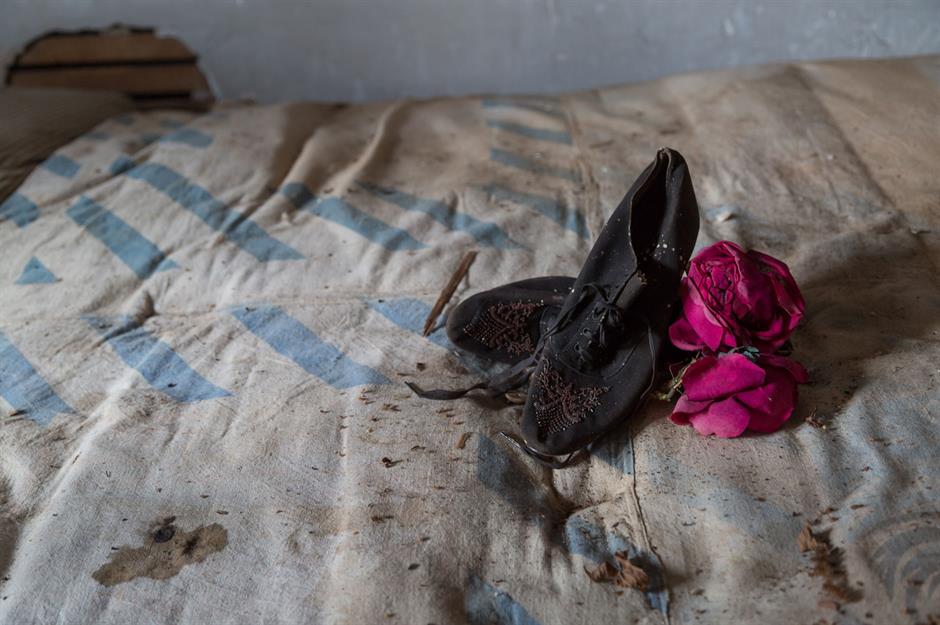 Marion Carll Led a Busy Lifestyle
Marion Carll was a stalwart of the community and greatly respected. She was a school trustee and helped found the first PTA.
Education played an integral part of Carll's life, so it was no surprise that she willed the house to the Commack School Board and District for academic and chronological objectives. These decorated shoes probably belonged to Carll.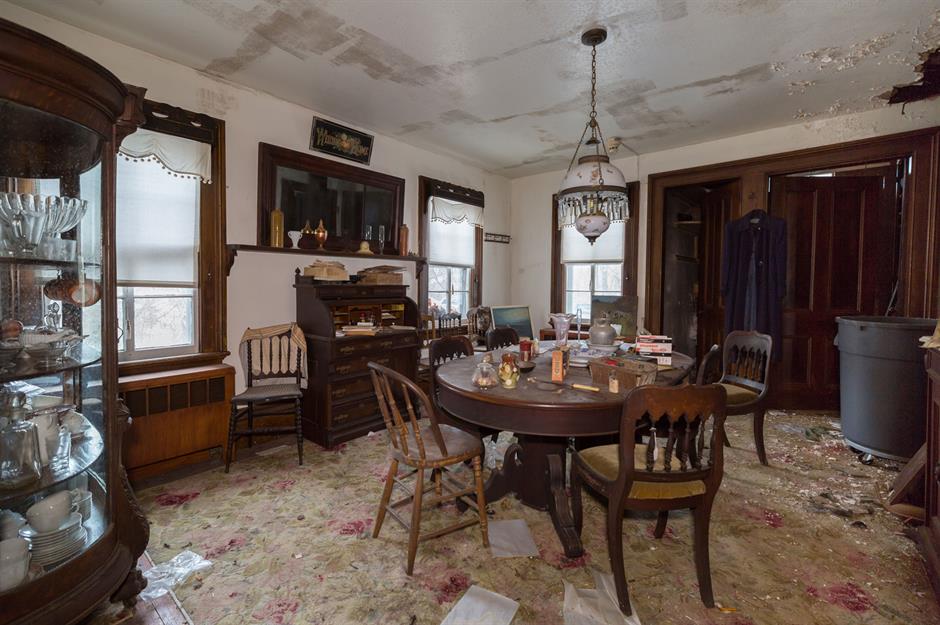 She Tried to Preserve History
As a history buff, Marion Carll aimed to preserve as much of the character of the 18th-century farmhouse as possible and never tried to modernize the residence. As a result, the site has a lot of old vintage collectibles.
Despite being abandoned four decades ago, it appeared as if Marion Carll were living in an entirely different era.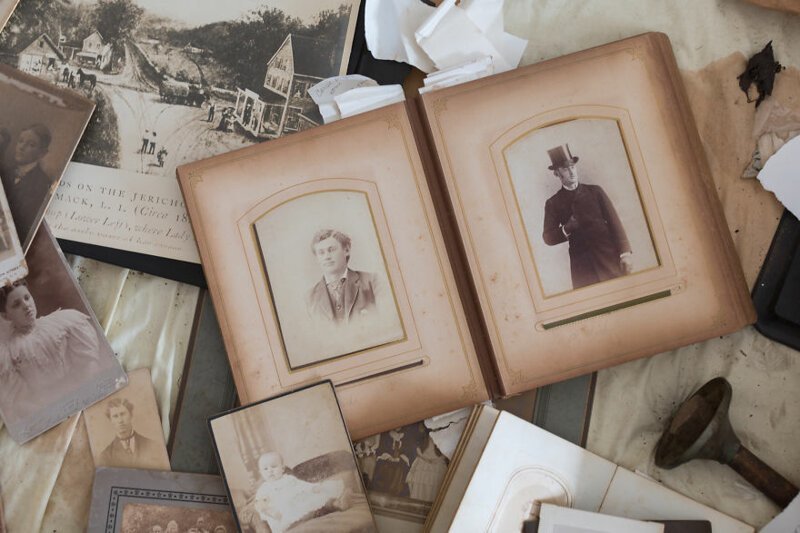 The Home Links to Walt Whitman
The photos document the lives of the Carll family. A local history book, Huntington's Hidden Past by Kerriann Flanagan Brosky, disclosed some fascinating data regarding the family property.
"The land on which the farm stands, off Commack Road, was originally inhabited by members of the Secatougue Indian tribe. According to a deed of record from 1698, the Indians conveyed the parcel of land to John Skidmore and John Whitman, great-great-great-grandfather of poet Walt Whitman."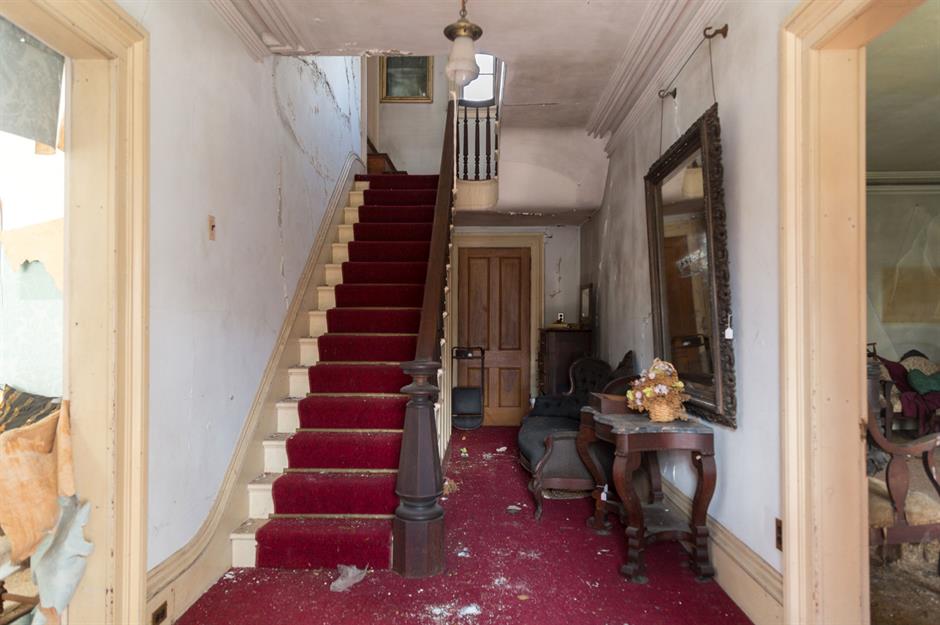 Danger Lurks on the Stairwell
You can see the grand staircase at the front of the house. There's another home stairway leading to the basement. The stairs on the other flight were not in a decent state.
The photographer notes that they only saw the basement one time and didn't get any photos, unfortunately, adding that the stairs and I did not get any pictures of it. The stairs broke as they headed back out of the basement.
A Stunning Parlor
Even with all the dust and debris buildup, this room is a replica of when Marion Carll lived there. This finely carved piano played some lovely music for several years.
Piano and other instruments were the primary means of entertainment before the development of the radio. Households would gather around to listen and sing to the playing of their favorite tunes.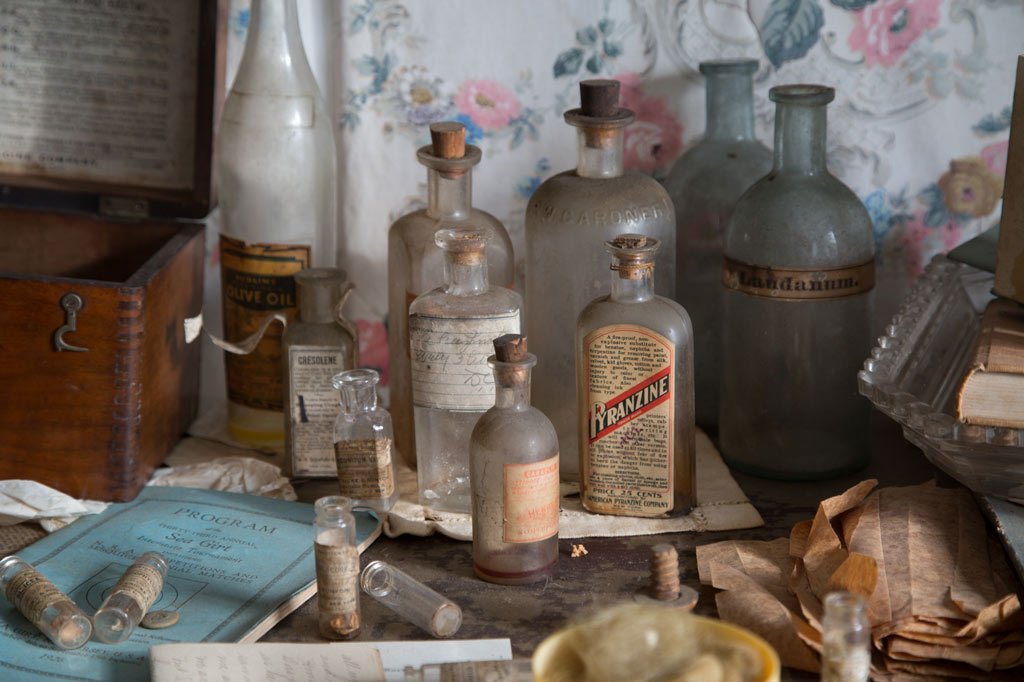 An Array of Historical Items
Pots, pans, glass bottles are scattered about the room. Collectors are now snapping vintage bottles like these, hoping to own a great article of the past—some packages contained standard household products such as olive oil and even Milk of Magnesia.
There is even a small brochure that reads: "Program of the Thirty-Third Annual Sea Girt Interstate Tournament." The event was staged by the American International Riflers Association in nineteen twenty-six.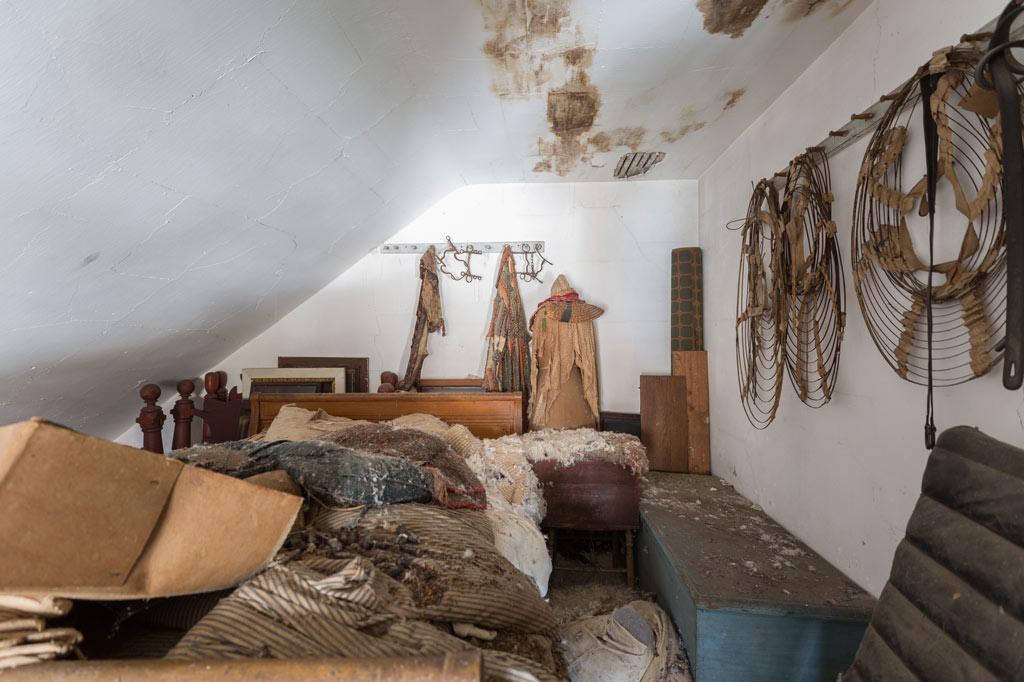 The Attic Storage Room
The farmhouse not only has a basement, but it also has attic storage areas. Here, too, beds are implying the room was also utilized for sleeping — probably for staff members.
The walls have many steel crinoline dresses hanging from the wall. This under-skirt gained popularity throughout Europe and North America after being patented in the mid 19th century. Given their age, these seem to be in excellent condition.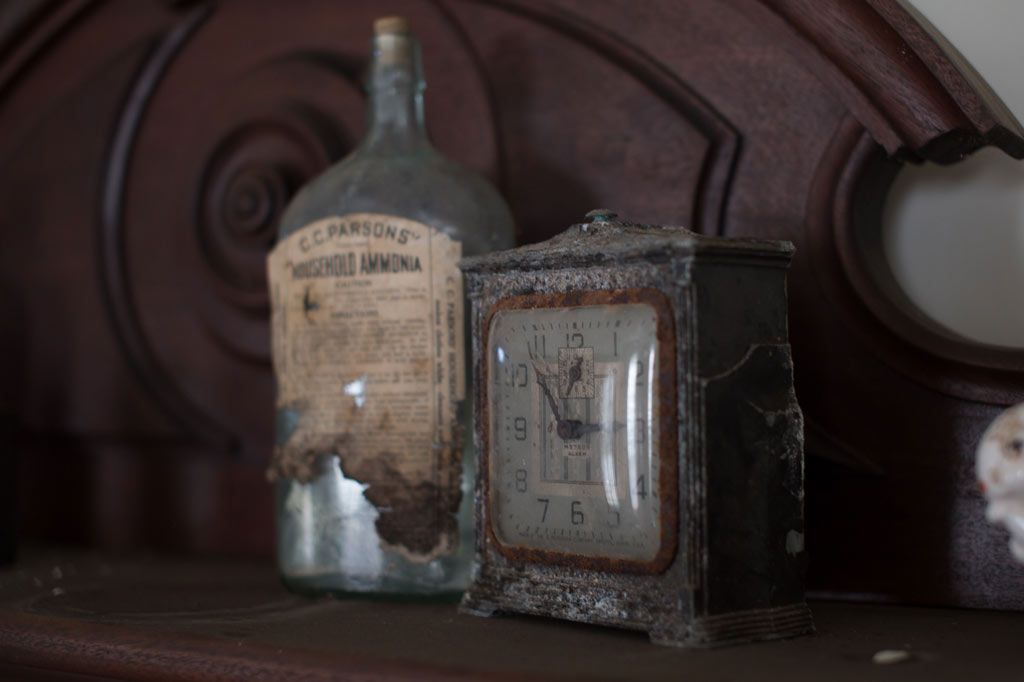 Time Frozen
This alarm clock has hands frozen in time at 2:54. Next is a glass bottle that once held C. Household ammonia, a prominent home cleaning agent.
Vintage treasure hunters striving to explore the property for themselves are out of luck. After Sansivero's work, the house was empty. "The valuables have been cleared out now, and both security and cameras keep watch on it 24/7," he says.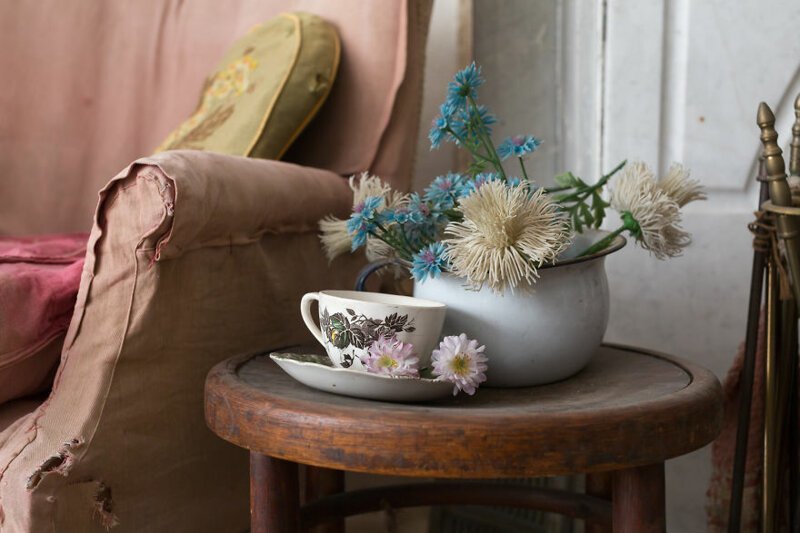 A Still Art Piece
These artificial flowers have withstood the test of time. Their colors are still rich and bright. A teacup sits next to the flowers as though awaiting someone to drink from it.
The upholstered furnishings here had not withstood well, although you can tell it looked nice when it was new. It's scenes like this that compelled photographer Bryan Sansivero to say that the house felt so much like stepping back in time than any other he'd ever ventured in.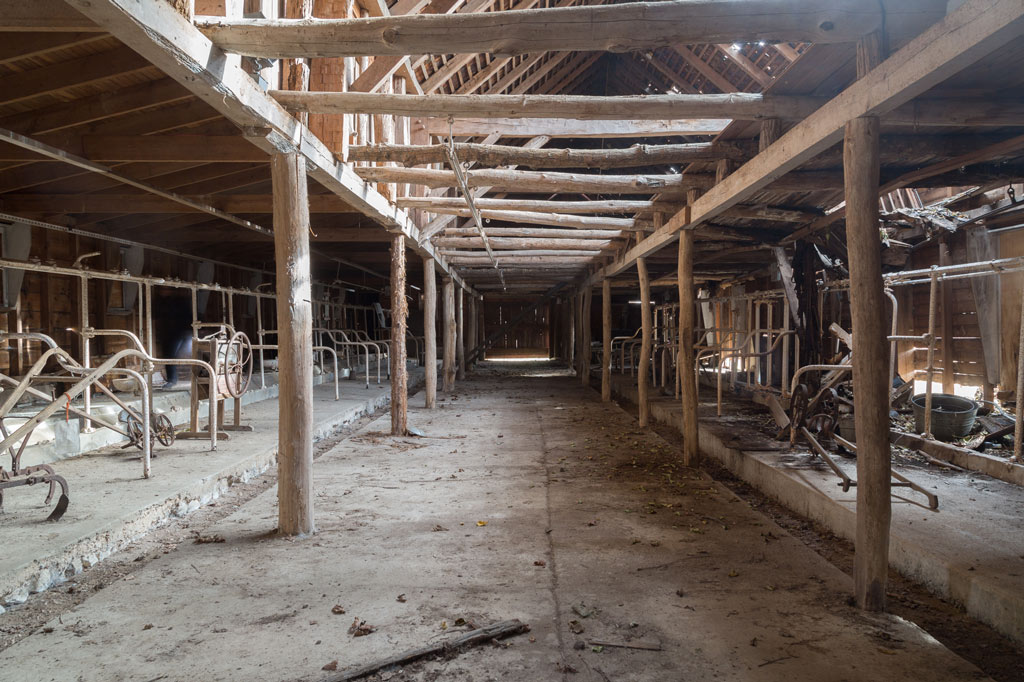 Outbuildings On The Property
The nine-acre farmstead has multiple structures, including an outhouse, garage, smokery, and various barns.
The inside of the barn is shown. The ancient farm tools in the facility assisted with exhibiting the property's past as a working plantation. Carol asked that the buildings be kept as monuments.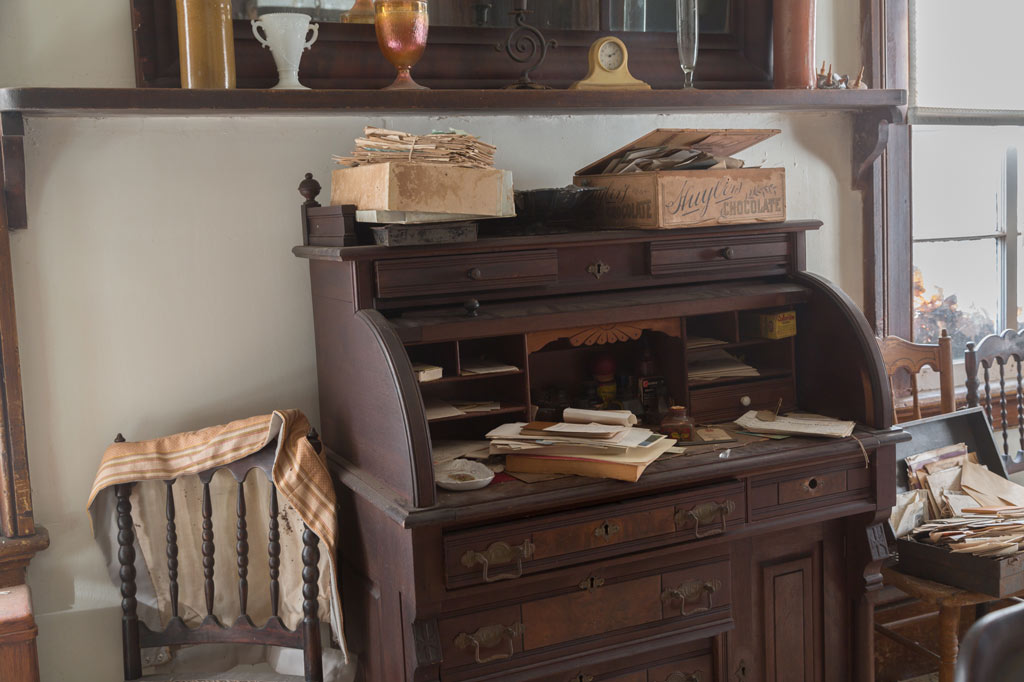 Educator's Desk.
Carol probably worked at this desk. While growing up in the farmhouse, she was enrolled in a single-room schoolhouse. Carll attended high school in Jamaica, Queens, then returned to her home town as an educator.
She invited students to tour the farm to learn about local history and farm existence leading to a local school renamed Marion E. Carll in 1957. We know Carll donated the property to the Commack School District.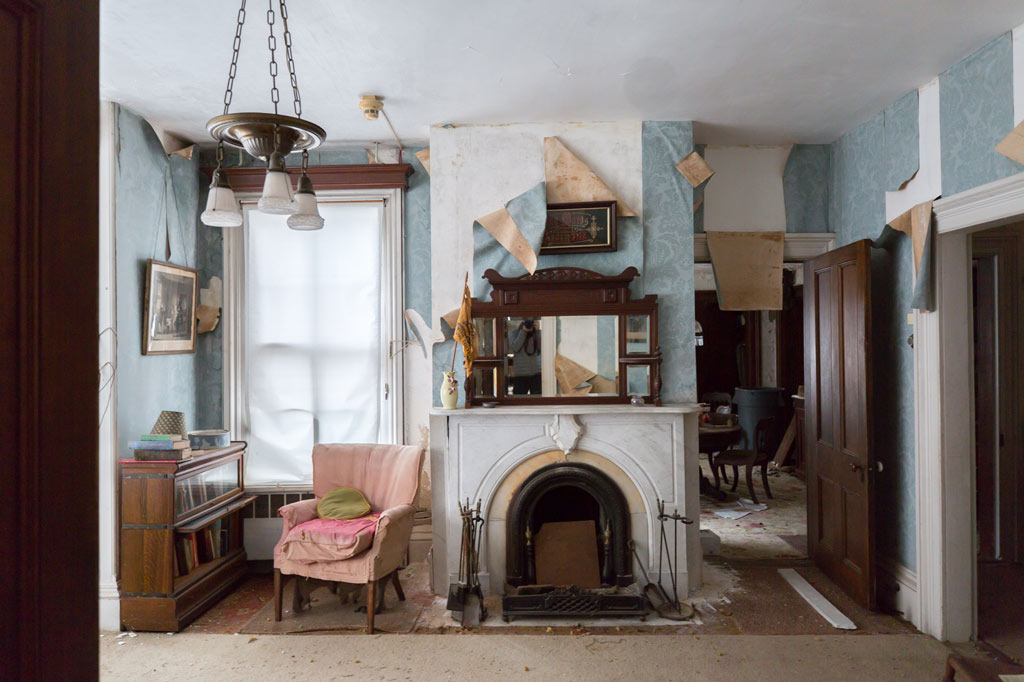 Multiple Fireplaces
Fireplaces were typical in older homes before houses began getting central air systems. The Carll residence had numerous fireplaces. Some still look fantastic, including this one made of marble.
This would be quite welcoming to anyone sitting in the corner to read or have a conversation, especially on a frigid night. Except for the peeling wallpapers, the room is probably a good depiction of how it was when Carll lived there.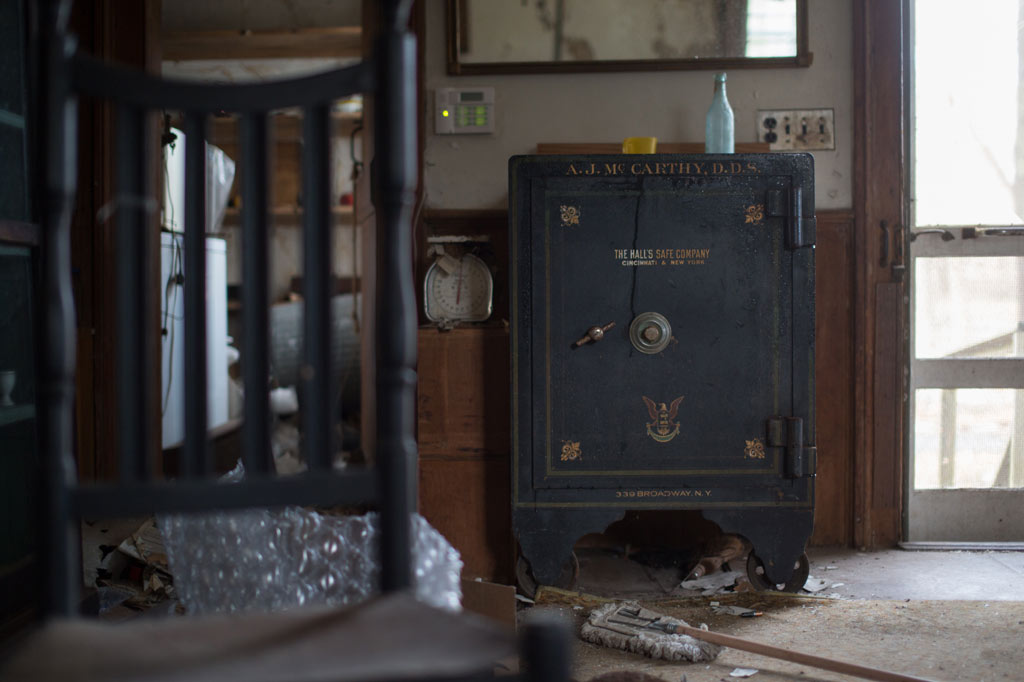 What Was In The Safe
The way the lock system is built on this safe has piqued many people's interest in what it holds. It was built by Hall's Safe Company, which is located in Cincinnati.
"A.J. McCarthy, D.D.S." is engraved on the safe whom research shows as a former staff member at the University of Buffalo's Dentistry Department It's not ascertained how the safe got to the farm.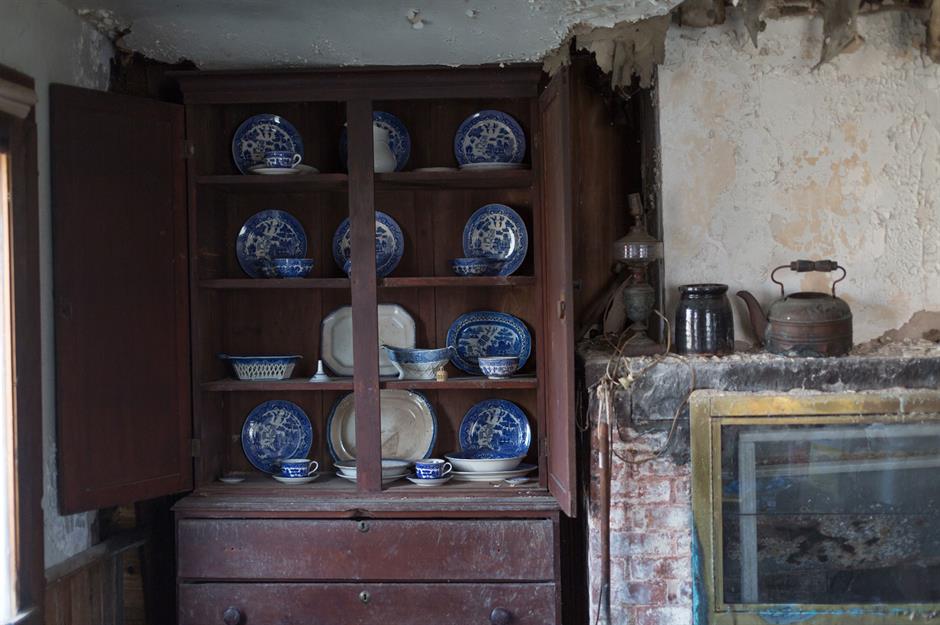 Heritage is Everywhere.
Sansivero said the house has a lot of history lying around. Every room brandished something new to observe, like this blue-and-white china set still in incredibly proper order.
There are numerous additional artifacts in this scene, like an oil lamp and a teapot. The roof in this compartment has deteriorated and now looks ready to fall apart.
Portions of the farmhouse were reasonably preserved, unlike others.
We visited a bedroom, and now we are upstairs the building. The top floor was used as a storehouse and lodging for the household staff.
The whole ceiling has collapsed, and the walls are smudged. Trash lines the ground. The hallway has many reminders of history.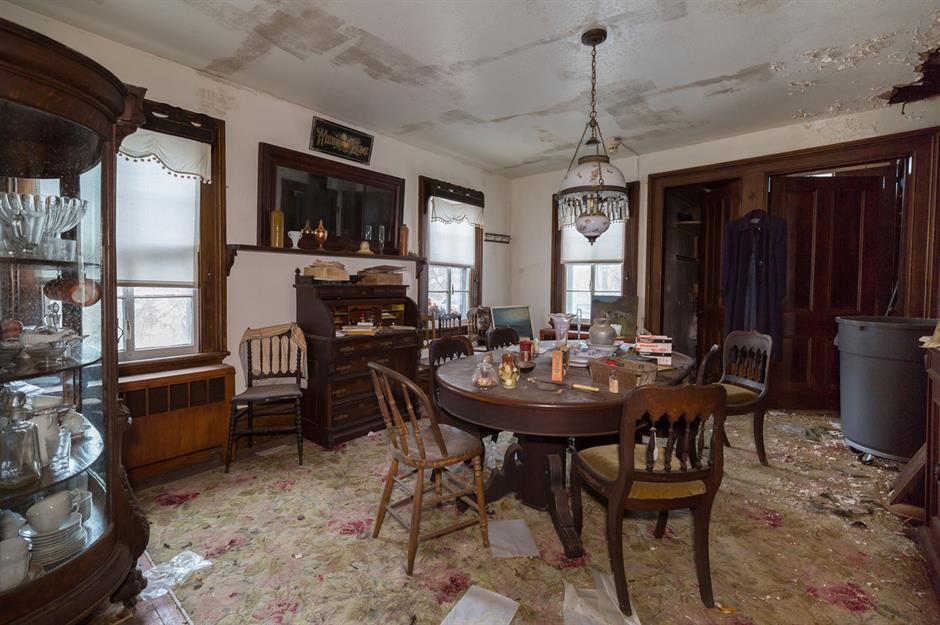 Historic Places Register
Even though the estate is falling apart, it was placed on the National Register with more than a million other properties.
There are a few criteria to be on the register, and properties must meet one including, having made a substantial contribution to American history, being linked to a notable individual, having unique architectural aspects, or being critical to history.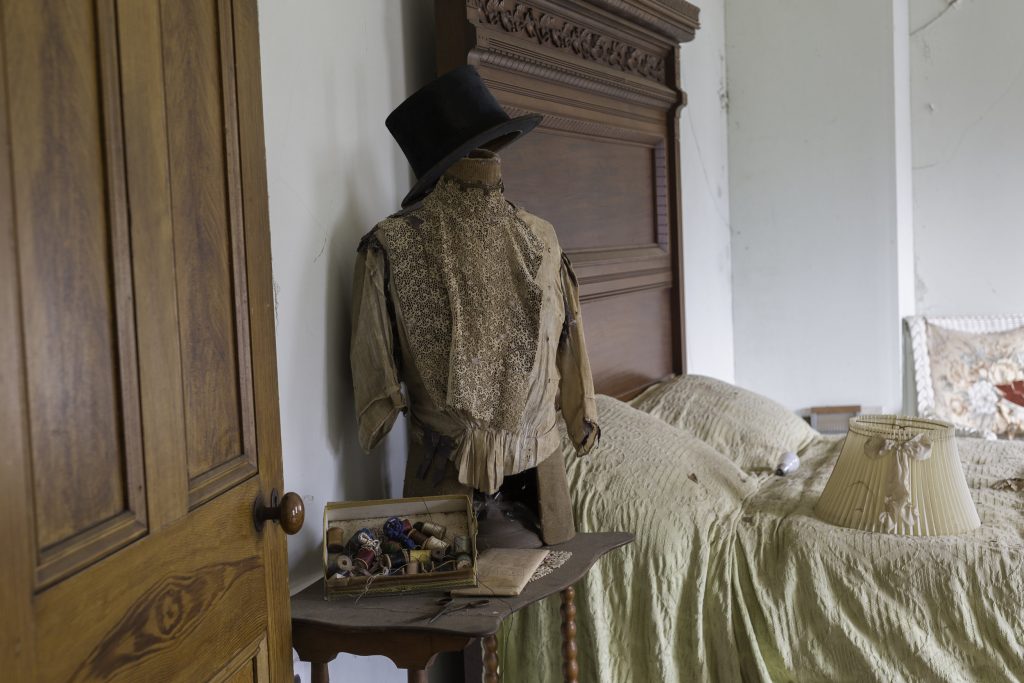 Great Embroidery Work
A blouse on a mannequin and a container with spools of thread were seen in the home's main bedroom. Ms. Carll appeared to be a great stitcher.
Despite being exposed for so many years, the blouse exhibited great detail and elaborate embroidery endeavor. Maybe Ms. Carll designed it.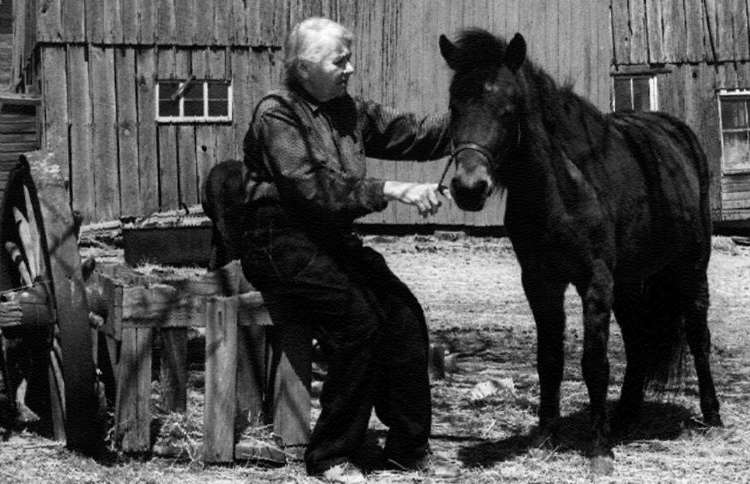 The Carll's History
This image shows Carll around the mid-1900s. The photo's website says Carll's sister and two brothers were police officers, and her daughter owned a factory that made men's shoes.
The Carll family has a prosperous history on Long Island comprising ties to Sagitikos Manor, which transferred to the Thompson family of Setauket, then to the Gardiner family. At the same time, the Carlls went on to be distinguished fellows of neighborhoods in and around the Huntington region.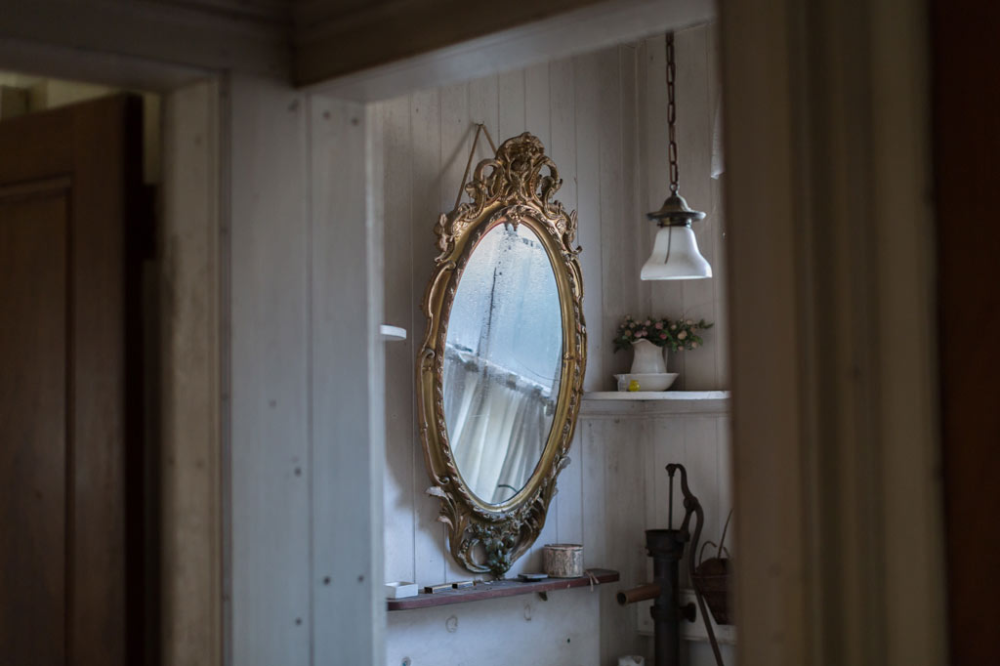 Endangered Status
Ten years ago, the nonprofit SPLI recorded the Carll Farmstead as an endangered historic place. Robert Hughes is the historian of Huntington. He nominated the estate. He said they have an incredible time capsule due to the historic structures and artifacts.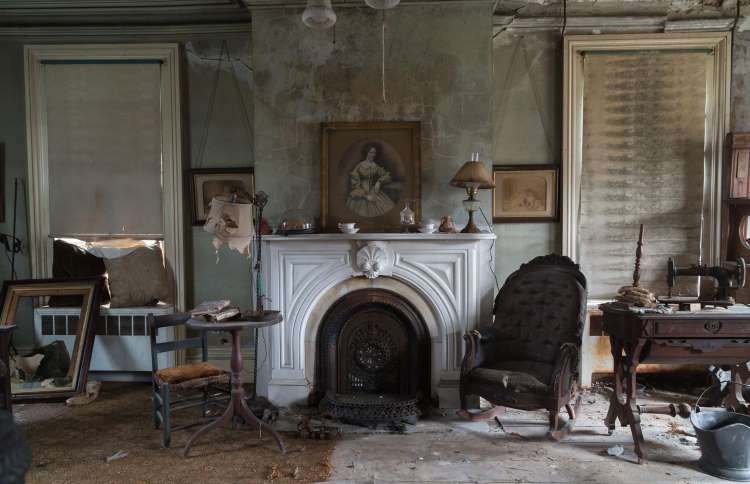 Preserving The Farm
A council with the Commack school district and locals have been laboring to examine the appropriate use of the notable Carll farm, which is a portion of the town park.
The team working to save the Carll Farm says they are striving to make it a restored historic location, and recommendations include a functional organic farm and a teaching center.
Jughead's Journey: A Dog Is Rescued After Surviving With Jug On Head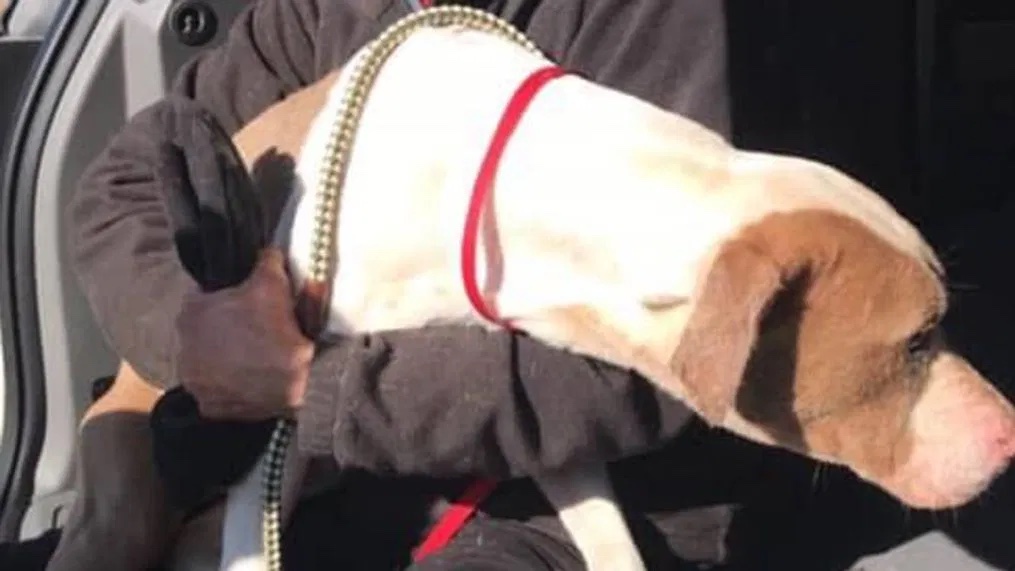 In the quiet neighborhoods of Montgomery County, Texas, a furry friend named Jughead found himself in a tight spot—literally. This courageous canine had inadvertently stuck his head inside a jug, turning a simple act of scavenging for food into a perilous predicament. Little did he know, a compassionate woman named Teri Goodnight would become his guardian angel.
Jughead, a stray dog with a name as unique as his misadventure, was affectionately dubbed after the container that caused his troubles. The jug, which turned out to be a cat feeder, became a makeshift helmet for poor Jughead, restricting his vision and creating a challenging barrier to eating and drinking. Enter Teri Goodnight, a woman with a heart full of compassion and a determination to make a difference.
Teri spent an entire month, investing not only time and effort but also several hundred dollars in fuel, on a mission to rescue Jughead. His elusive nature made the task a formidable challenge, as he roamed the neighborhoods near FM 1314 and Lazy Lane in the Porter area. But Teri refused to give up.
"We took wire cutters and cut all the way around it and pulled it off of his head. So this was the only way he was able to eat and drink or see," Teri explained. Despite the initial fear that Jughead couldn't breathe, it became clear that he could still manage essential functions. Yet, Teri's determination to free him from his plastic prison only intensified.
Jughead's story is not one of despair but of resilience and triumph. Teri's tireless efforts paid off, and Jughead, along with his friend Red, was finally captured and rescued. The jug was removed, unveiling a grateful pup who could now enjoy the simple pleasures of life without hindrance.
Reflecting on the emotional moment, Teri shared, "I literally cried for 10 minutes after I caught him, I just broke down started crying. I was relieved it was over." Jughead's rescue was not just a personal victory; it represented the power of kindness and the difference one person can make in the life of an innocent creature.
Now under the care of the East Texas Hoof and Paw Animal Rescue, Jughead and Red have a chance at a brighter future. Teri expressed her hope that they would find loving homes, breaking free from the challenges of street life.
"These two had a foster, they are now with a rescue so they will be vetted and adopted out and go to loving homes and not have to be street dogs anymore," Teri joyfully shared, emphasizing the transformative impact of compassion and dedication in the world of animal rescue.
Jughead's journey from a jug-bound wanderer to a hopeful candidate for a forever home is a testament to the remarkable bond between humans and animals, proving that sometimes, all it takes is one person with a big heart to change a life.