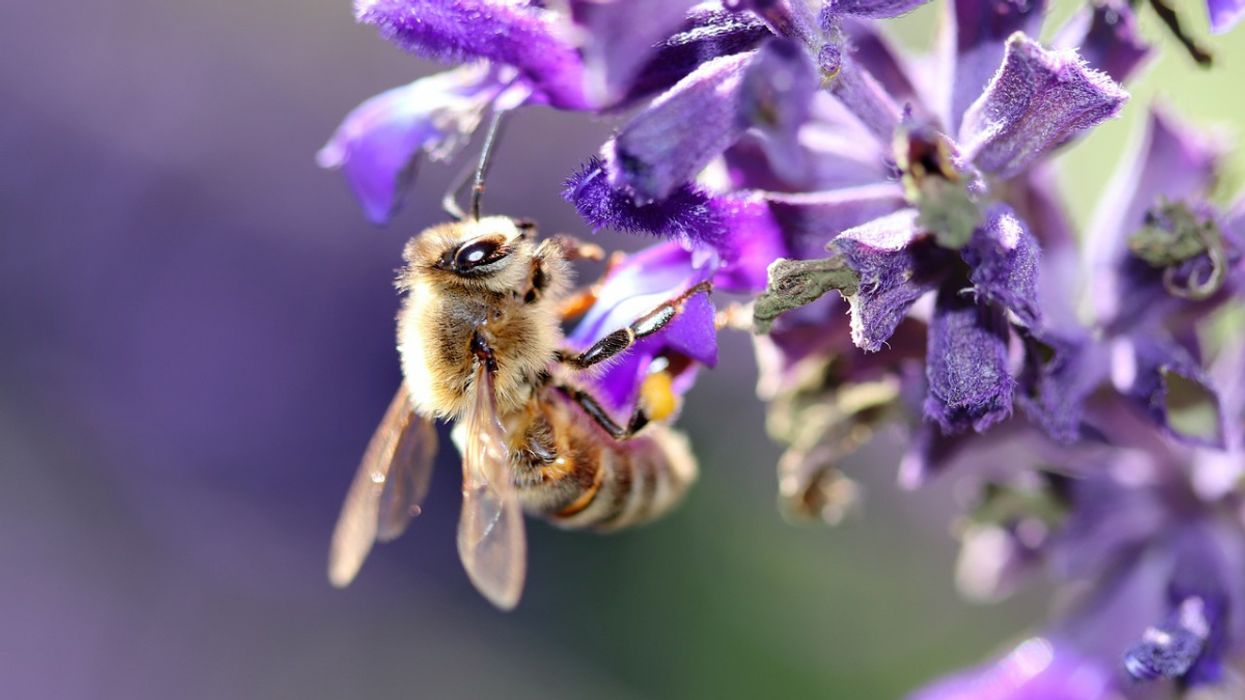 Bee Carpenters Produce Natural Sustainability
Bee hives are unmistakable. Their hexagon-style honeycombs are one of the most distinct patterns in nature, similar to the rock formation of the Giant's Causeway in Northern Ireland. However, unlike the ocean formation, which was a one-time event, bee hives are produced year-round by the industrious insects, both for hive regeneration as well as for life-sustaining food.
More interestingly, however, the interlocking hexagon features of bee hives have some amazing traits. For example, if you look at a section of a honeycomb, turn it around a bit to about 60 degrees, and look at it again, the honeycomb will generally look the same. The efficiency of the honeycomb is one of nature's lessons for design, producing a storage system that uses the least amount of resources and provides the greatest benefit output possible.
No surprise, researchers have been analyzing the layout of honeycombs for years. And high-tech computers may have finally helped provide a breakthrough to understanding the bees' logic in their architecture. Generally, bees work in a collective fashion. However, there's no foreman, squad director, or team leader. Each of the bees involved simply knows what they need to do and take care of it. The approach is similar every time, starting from an anchor point and building more and more honeycomb in a downward approach. Eventually, the pieces join and become a combined honeycomb. This is the interesting part; the hexagon doesn't fit nicely in every space situation, which is common where bees live. So how do they join sections properly?
The computer approach allowed researchers to run tremendous amounts of data looking for tell-tale patterns. Doing so, they found that bees don't stick religiously to the simple hexagon. Instead, they utilize a number of different shapes with different numbers of sides, pulling from a bee toolbox to fit the right shape for the job when gaps need to be joined. The patterns show that the bees use certain shapes to solve specific job needs as they build up the honeycomb and join parts together. More interesting, the type of shape chosen helps the honeycomb distribute its load so that the combined weight doesn't strain and cause the architecture to collapse.
In short, bees adapt different shapes and sizes of honeycomb units to solve their special problems and keep the hive working correctly. Now researchers are examining even further how bees solve ad hoc challenges or new changes to their environments with additional build changes. Specifically, what scientists want to see is how bees apply certain tools to certain conditions consistently versus others. However, the big takeaway from the architectural discovery is that bees produce one of nature's most amazing abilities to construct and build, technically on the same scale as humans if not better, mainly because there is 100 percent effort to build, adapt, and create without squabbling or internal competition spats delaying progress.

New Evidence Emerges Regarding Music's Positive Effect on Alzheimers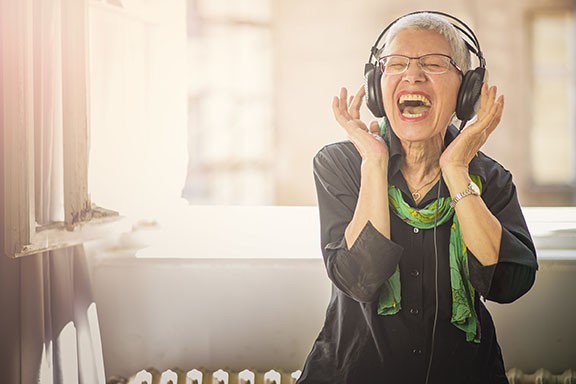 A recent study out of Unity Health Toronto collaboration with the University of Toronto shows that individuals with cognitive decline or initial Alzheimer's disease can benefit from relaxing music valuable to them.
Customized, music-based therapies for Alzheimer's patients could benefit from modifications in the brain's neural connections linked to enhanced memory on cognitive tests.
The Journal of Alzheimer's Disease released the findings of this multiple-level research just this week.
According to senior author and University of Toronto Professor Michael Thaut, "We have new evidence based on the brain that melody that carries personal significance for an individual, like their wedding dance music, enables neural connectivity in ways that assist with maintaining elevated degrees of functioning."
"Dementia individuals frequently have a hard time showing improvements in their brains." Early findings show that the authenticity of the brain has improved, allowing for more studies into the clinical uses of melodies for dementia patients – musicians as well as non-musicians," says Thaut.
The prefrontal cortex, the mind's control center for deep thought functions, was found to have undergone modifications in the test subjects. Exposure to autobiographically pertinent music stimulated a specific neural network – a musical network – comes from the different brain areas that displayed distinctions in stimulation after a timespan of everyday music playback, according to neuroscientists.
The scientists found additional proof of neuroplasticity in the brain's links and white matter.
According to the study's lead author Corinne Fischer, a medicinal associate professor at St. Michael's Hospital in Toronto, therapies based on music may be a workable, affordable, and easily obtainable treatment for someone in the early stages of cognitive decline.
According to her, therapeutic approaches for Alzheimer's disease have been ineffective thus far. More extensive studies are needed to clarify clinical benefits. Still, the results indicate that a personal and home-based technique to streaming music might also be advantageous and have a durable impact on the mind for many years to come.
All test subjects (eight non-musicians and six musicians) participated in the research by listening for one hour each day for three weeks to a catalog of music that was both personal and relatable. For this study, patients underwent systemic and mission functional MRI ahead of and following the listening duration.
They listened to recordings of traditional and contemporary music while doing these scans. The modern music, which they heard just an hour before the scan, was comparable but had no sentimental value for the hearers.
The auditory cortex was the most active area of the brain once subjects paid attention to the new releases. When listening to familiar music, they activated deep-encoded connections to the prefrontal cortex, a clear indicator of executive cognitive activity.
Subcortical regions of the brain, which are less affected by Alzheimer's disease pathology, were also strongly involved in the study.
Although further study is necessary to confirm these observations, the researchers found that musicians had brain structure and function adjustment distinct from non-musicians. Those participants, regardless of their level of musicianship, benefited from repeated exposure to autobiographically relevant music.
Music is an "entry key to your remembrance, the prefrontal cortex," suggests Thaut, regardless of whether you've ever played an instrument. Continue listening tong the music you've loved your entire life, and you'll find your way." Those pieces of music hold a special place in your heart. Put that to good use as a mental gym."
Building on previous research that recognized the brain tools that encode and protect musical recollections in individuals with early cognitive deterioration, the U of T-Unity Health research manufactures on this project with the same participants.
The researchers can utilize a bigger sample size and a robust control circumstance to analyze the function of music in adjusting brain reactions and if it's the melody or the autobiographical quantity that elicits modifications in the brain plasticity.