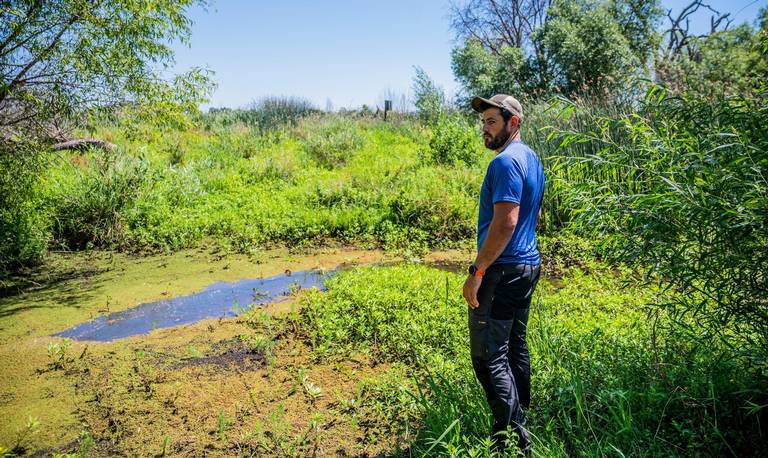 Beavers Step In To Save Dry California Creek Bed From Dangerous Wildfire Risk
Another summer season brings with it wildfires throughout the state of California. The annual tragedies have become so normal that they have become an expected aspect of the year, a specter that looms over all until it inevitably arrives. As drought, climate change, and human negligence continue to contribute to the many wildfires throughout the West Coast, some of our natural friends in the animal kingdom are stepping in to do their part.
Creekbed of Placer County
A creekbed in Placer County was located in a floodplain. Having dried out completely, ecologists were open and honest about what they were facing. They needed to either spend big money on bringing in heavy machinery to develop and cultivate a healthy habitat or they had to let the beavers step in to do the job. As it turns out, rejuvenation with nature works best when you work alongside the animal kingdom.
After enduring decades of erasure due to heavy agricultural use, the dried-out creekbed located in Placer County had become something of a local hotspot for fear that a wildfire would take hold. Thankfully, the beavers worked faster than anyone could have expected. After being brought in, the beavers went to work creating dams and building them all over the area. Pretty soon, the creek bed was back to retaining water.
The Doty Ravine Project
Lynette Batt is a Conservation Director for the Placer Land Trust. The Placer Land Trust does work in and around the Doty Ravine Preserve. Batt said of the work that the beavers did, "It was insane! It was awesome!" She went on to describe how the beavers helped to convert the dry grassland into something truly unique, diverse, and thriving with life. Now brimming with wetland plants, willow trees, and meandering streams, the place looks alive all over again.
The Doty Ravine Project would end up costing close to $60,000 rather than the initial million dollar estimate. The money went largely toward preparing the site for use by the beavers, a project that has been echoed with support by the Fish and Wildlife Program. Damion Ciotti is a restoration biologist for the U.S. Fish and Wildlife Service and his initial estimates of the beaver's work required more than ten years to get the area thriving and alive again. To Ciotti's surprise, the efforts moved along quite nicely, finishing restoration in just under three years.
Due to the success of the Doty Ravine Project, restoration ecologists like Ciotti are continuing to work with beavers in a number of areas around the nation. Currently, Ciotti is working on projects located in Plumas County as well as Tehama County. Ciotti goes on to suggest that there could be several dozen more projects of smaller sizes throughout the state of California in the near future.

500,000-Year-Old Wooden Structure Rewrites History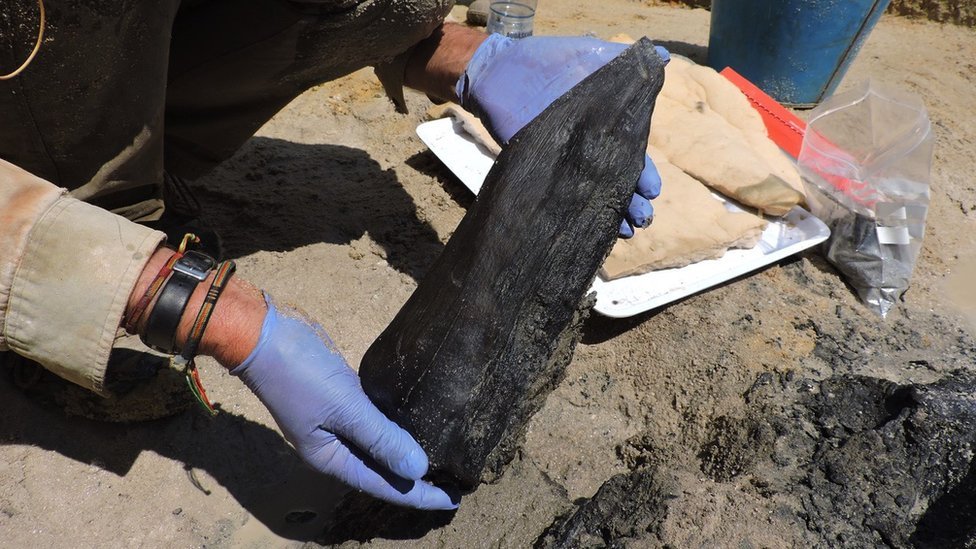 In an archaeological discovery, a wooden structure dating back an astonishing 500,000 years has been unearthed on the banks of a river in Zambia, challenging long-held beliefs about the capabilities of ancient humans. Researchers stumbled upon these ancient wooden logs, a revelation that has the potential to reshape our understanding of the lives of early humans.
The find, located on the riverbanks near Zambia's Kalambo Falls, provides compelling evidence that stone-age people may have constructed primitive shelters, forever altering our perception of their intelligence and resourcefulness. Archaeologist Prof Larry Barham, who led the research, was profoundly impacted by the discovery, stating, "This find has changed how I think about our early ancestors."
What makes this find truly remarkable is that it suggests ancient humans did more than merely survive; they thrived by creating something entirely new. These early humans exhibited intelligence, imagination, and craftsmanship by fashioning structures from wood, a material that had never before been transformed into such large and sophisticated objects.
The researchers also uncovered ancient tools, including digging sticks, but the most exciting find was two pieces of wood positioned at right angles to each other. "One is lying over the other, and both pieces of wood have notches cut into them," explained Geoff Duller, a professor of geography at the University of Aberystwyth and a member of the research team. "You can clearly see those notches have been cut by stone tools, making the two logs fit together to become structural objects."
Radiocarbon dating confirmed the wood's age, placing it at a staggering 476,000 years old. This revelation has ignited curiosity about the woodworking traditions of ancient societies, challenging the prevailing notion that early humans led simplistic, nomadic lives.
Perrice Nkombwe, a team member from the Livingstone Museum in Zambia, expressed her astonishment, saying, "I was amazed to know that woodworking was such a deep-rooted tradition. It dawned on me that we had uncovered something extraordinary."
The preservation of the wooden structure itself is a miracle. Typically, wood decays over time unless preserved under specific conditions. However, in the waterlogged environment along the Kalambo Falls, the wood remained intact, essentially pickled by the elements for millennia.
While the exact purpose of this ancient wooden structure remains a mystery, it has sparked numerous speculations. Prof. Duller suggests it might have been used as a place to sit beside the river and fish, although a complete understanding of its function remains elusive.
Moreover, the identity of the individuals who constructed this structure raises intriguing questions. "We don't know – it could have been Homo sapiens, and we just haven't discovered fossils from that age yet," Prof. Duller added. "But it could be a different species – [perhaps] Homo erectus or Homo naledi – there were a number of hominid species around at that time in southern Africa."
This discovery has the potential to enrich our understanding of ancient woodworking techniques, craftsmanship, and human interaction with the environment. As researchers continue their work at the Kalambo Falls site, the pages of history are being rewritten, and our appreciation for the ingenuity of our ancient ancestors grows ever deeper.