Beautiful Story Of A 96-Year-Old Grandma Experiencing Snow For The First Time Ever.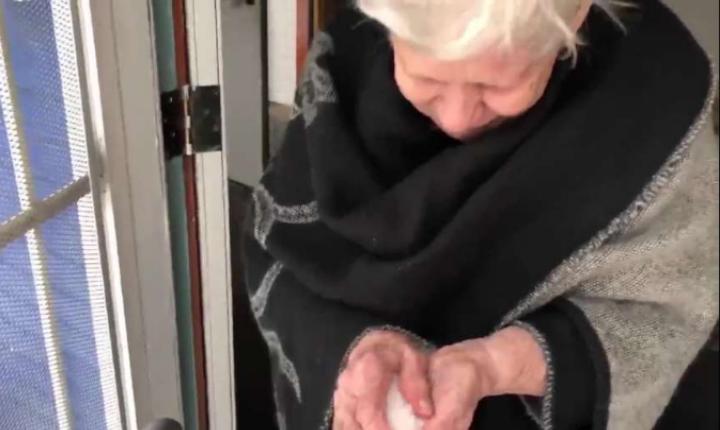 Do you remember the first time that you saw snow? Whether you were three years old or thirty, your reaction was probably priceless. There is something magical about seeing those big fluffy flakes falling from the sky. Oria Carrera lived her entire life in Miami, FL alongside her longtime husband. At 96 years old, Oria had experienced plenty that life had to offer. Well, except for that illusive snowfall. When her husband died in June of 2018, Carrera decided that she had had enough. She decided she would move near her son and she was going to see some snow. While the trip from Miami to Washington D.C. was a long one, her reaction to seeing snow for the first time was well worth the wait.
Making Her Way North
Leaving her longtime home behind had to have been difficult for Carrera, as was dealing with the loss of her husband. Still, moving to her family was more than sensible, it was the right thing to do. Carrera left Florida in the heart of summer and in doing so she left the extreme temperatures of Miami behind. Landing in Washington D.C. safe and sound, Carrera wouldn't have to wait long for the temperatures to change. Alongside her son Armando, Carrera anxiously waited for winter to arrive so that she could experience her first snowfall in person. While you or I might take snow for granted, Oria had gone nearly 100 years without ever touching a flake of the stuff for herself. This was a big moment.
Snow On The Horizon
By the time November rolled around, snow was in the forecast and that meant that Oria was going to finally get to experience her first taste of real snow. This wasn't going to be the snow you see in movies or on the television. This wasn't going to be another winter storm that she read about from the comfort of her home back in Miami. She was going to be able to reach out and touch the stuff all for herself. Snow would be real for Oria for the first time in her life. So, naturally, Armando reached for his camera in order to document the experience.
In the video captured by Armando, Oria can be seen staring out her front door at the falling flakes of snow. To natives of Washington D.C., this was just another 'first day of snowfall'. What could possibly be so special about a light dusting of snow? While we don't blame people for being jaded to the beauty of winter's delight, we can't help but smile at the way that Carrera embraced the experience.
Oria's First Experience With Snow
Armando led Oria to their back porch so that he could assist her in coming outside. Oria was the portrait of excitement as her 96-year-old frame squirmed like a child as the snow-dusted her face, hands and coat. Oria reached out for the snow, capturing a few snowflakes in her palm before exclaiming, "I love it very, very much." Oria went on to describe how happy she was to get to experience the natural beauty. Later on in the video, exclaiming her disbelief, we get to see Oria roll up a snowball before tossing it at her son.
Sometimes it is important to step back and take the little things in life as they are: small miracles that give great joy. Carrera reminded the world, if only for a moment, that even the most tired aspects of our daily life can be something beautiful to behold.
This Adorable Pup Finally Got The Chance To Enjoy Snow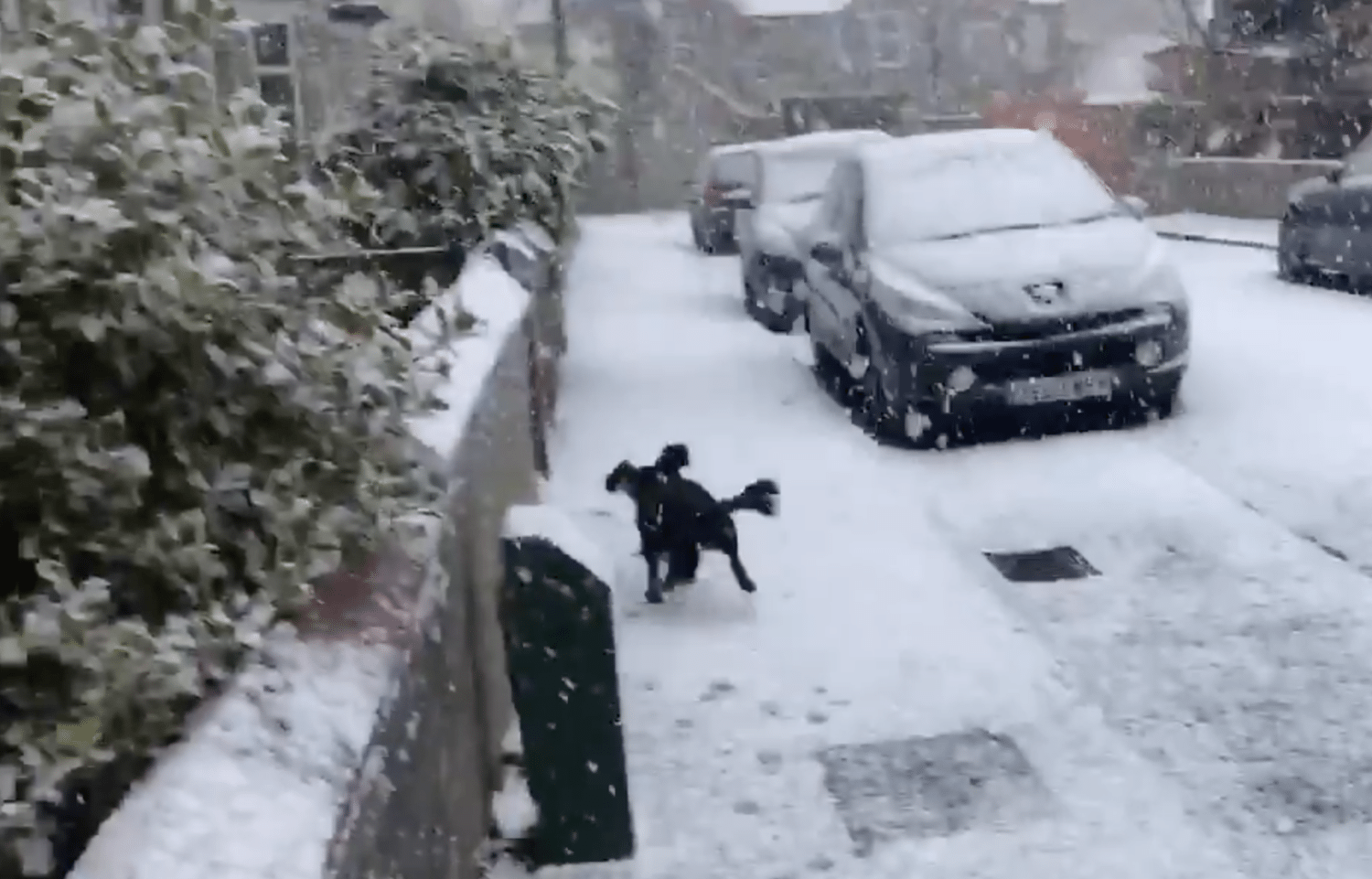 Snow is not something that a lot of us enjoy. In fact, it is a downright nuisance. The prospect of having to get up early to bundle up and clean off your vehicle before work each day is a harrowing one. However, dogs do not view things in the same way that we do. They have more of a glass half full approach at times like these, don't they?
The dog in this story certainly does, that is for sure. Truffle resides in England and when the first snowfall came, he could not contain his excitement. He's not one to care about the dirty and slippery aspect of snow. Truffle is here to have a good time and that is all there is to it.
The magical moment was not going to pass this dog by. He's the type to appreciate life and all that it has to offer. Some of us could stand to learn a thing or two from this pup. Once you have gotten the chance to watch this awesome video, you are going to see exactly what we mean by that.
Jo is his mother and the two live together in York, England. The cocker spaniel is known to have quite the lust for life, too. While he had never experienced snowfall in the past, he wasted no time inserting himself into the mix. He was given the chance to head outside and enjoy it by his mother, running full speed all the while.
Luckily, Jo was willing to record this moment and share it with the rest of us. Try your best not to grin as you watch this dog living it up. There is something about seeing snow for the first time that brings out the inner child in all of us. The dogs that we know and love are certainly no different in this regard. They do not have the same worries that we do.
Truffle does not have to worry about going to buy a winter coat or a set of snow tires. All he has to do is play. Let Jo be the one to scrape the car off when it is time to go to work. Truffle will be too busy dashing through the snow and letting us know just how much fun he is having.
Watching this dog slip and slide around like this is giving us life. Once it was time for the dog to come back inside, he had a very predictable reaction. Truffle decided that he was going to show his mother that he was not ready yet. Instead of racing back inside like some dogs do when they are exposed to the cold, he elected to pout instead. The mental image of this dog sulking is too much! We cannot stop laughing.
While we are not dealing with the same amount of snowfall where we live, we can still appreciate a video like this one. Who wouldn't love to see Truffle react like this on an everyday basis. This video is making us wish that we could take our dog out to play in the snow, to be honest. As soon as you have seen Truffle enjoying the snow, you will want to share this clip.
All of the dog owners in your life are sure to appreciate this one. There is nothing quite like seeing your first snowfall and this is an experience that needs to be shared. Please take a moment to pass this one along to your Facebook friends as soon as possible. It is time that the rest of the world got to know our good friend Truffle.